Top 6 Playful Kids Room Decorating Ideas Adding Fun to Interior Redesign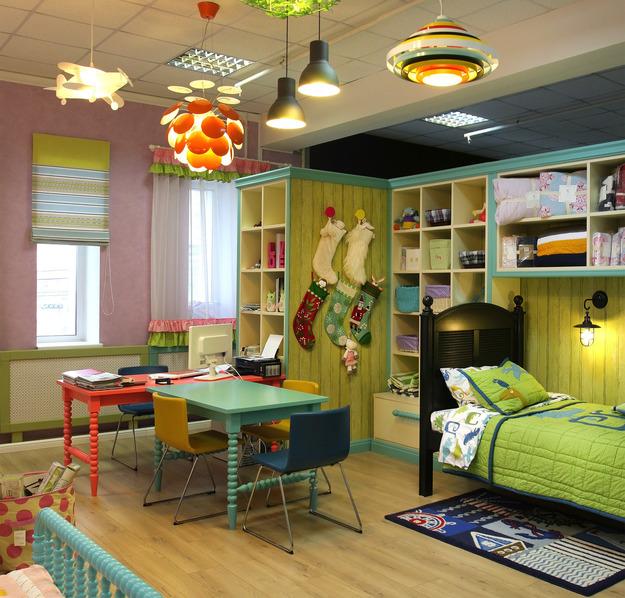 Bright kids room colors and lighting fixtures
Playful kids room decorating ideas add more fun to children life. Well organized, bright and functional kids rooms with playful accents look amazing and feel inviting, while bringing joy into your home and delighting children and their friends. Lushome shares a collection of fabulous, colorful and modern ideas for kids room decorating and creative interior redesign.
A study area and a comfortable bed are two important zones in kids rooms. An area for play is also important for creating fun-filled and modern kids room design. Ideally these functional areas need to be separated visually, so a child can concentrated on doing homework without thinking about games. Light room dividers, low shelving units or decorative curtains can be used for dividing the functional areas.
Every zone on kids rooms require different lighting design. Efficient and comfortable lighting ideas improve kids room decorating and add more interest to interior redesign while creating a nice place to study with a modern table lamp, and an interesting place for night sleep, decorated with glowing in the dark LED lights or wallpaper border designs.
30 kids room design ideas with functional two children bedroom decor
Handmade kids room decorations, simple and cheap ideas for decorating toddler rooms
85 great kids room decorating ideas
Modern kids room decorating ideas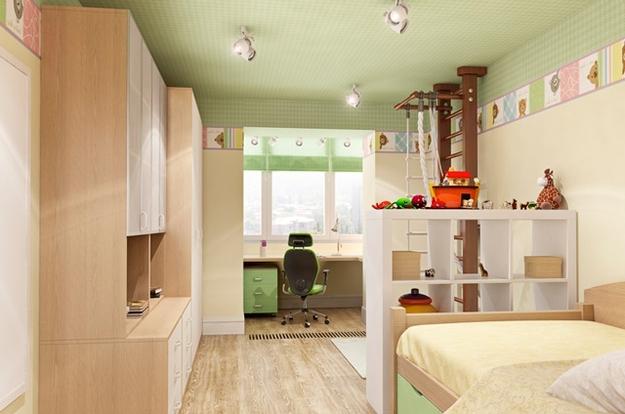 1. Kids furniture
Kids furniture should be properly selected for children age, height and their activity level. A deck with storage spaces is ideal for any kids room decorating. Convenient and modern storage and organization improves interior design and add spaciousness to kids room decorating.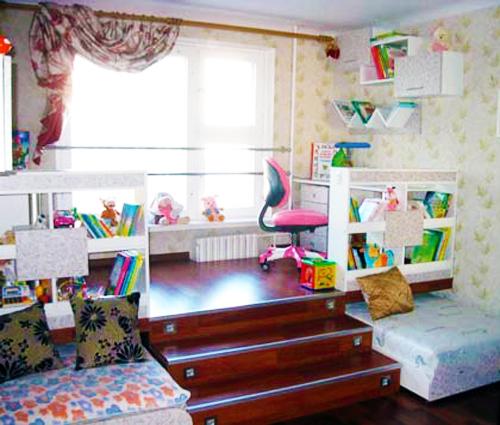 2. Kids room colors
Kids room colors should be pleasant and balanced with cold and warm hues, peaceful and exciting colors. White decorating ideas, light blue and green colors are excellent color design choices which create stimulating and relaxing environment while brighten up kids room decorating.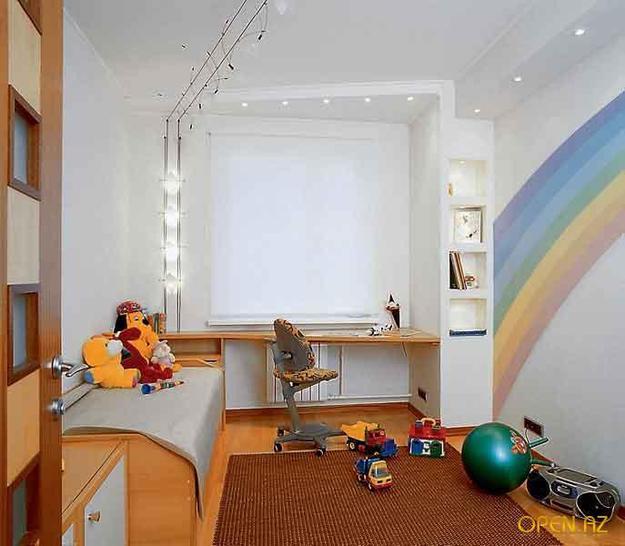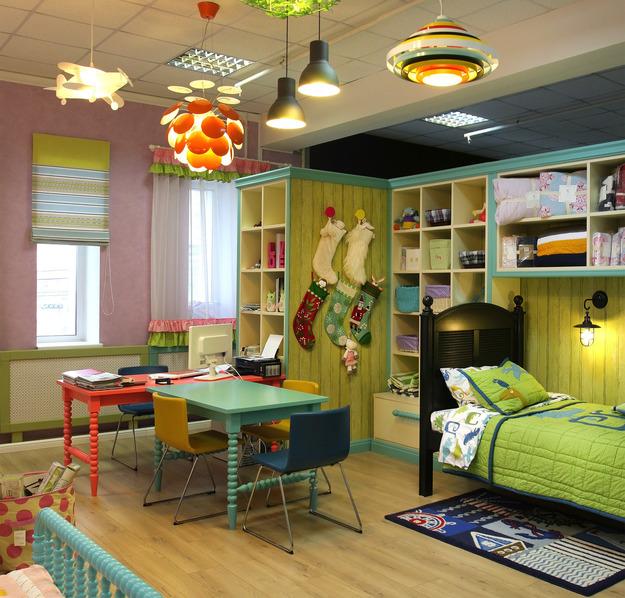 3. Interesting kids room design solutions
Interesting and unusual kids designs can add charming accents to children interior redesign and personalize kids room decorating. A built-in desk or a bench with soft cushion are great ideas for utilizing wall niches and maximizing small spaces.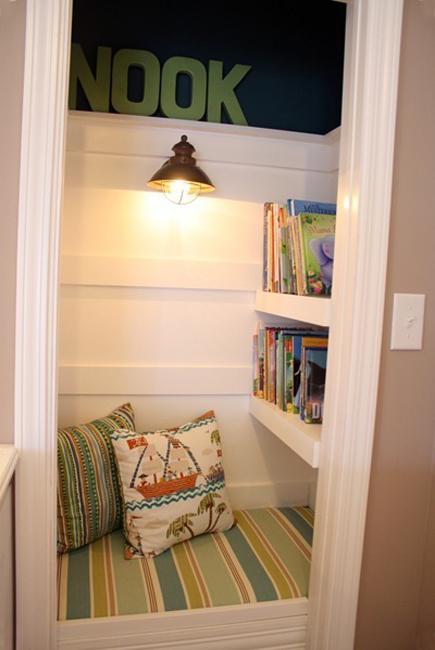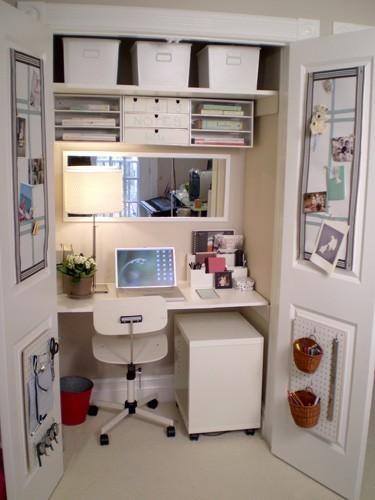 4. Good storage organization
Good storage and organization make kids room decorating easier and create a neat look in children living spaces. Creative storage ideas and modern storage organization stimulate kids to keep their bedrooms in order and help them learn to stay organized and efficient.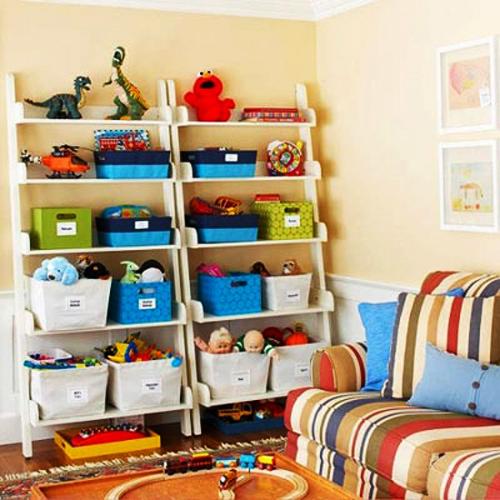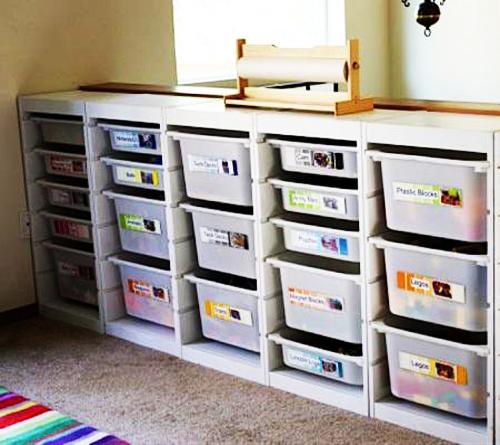 5. Stimulating kids decor
A map will make children interesting in learning about the world, and a floor rug with letters can help young kids to learn to read, while adding unique accents to kids room decorating. Blackboard paint or wallpaper designs allowing to draw on walls are excellent for creating exciting and stimulating atmosphere in kids rooms.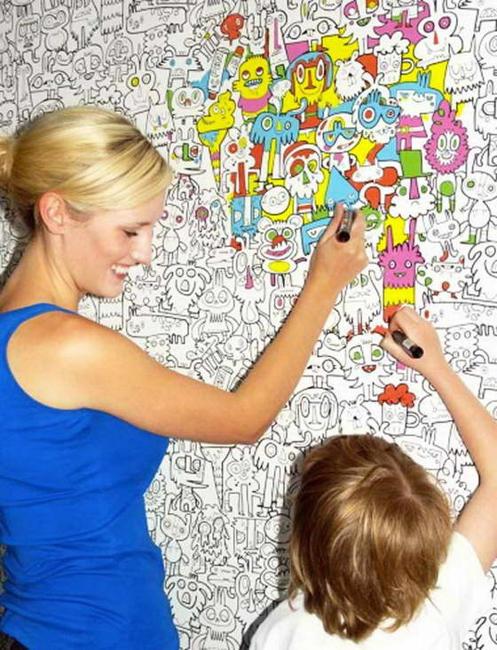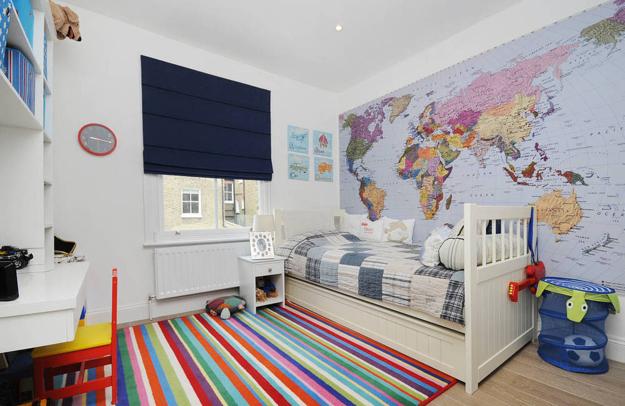 6. Small gym for kids rooms
Adding a small gym to kids room design is a great idea, especially for children who enjoy other than sports activities.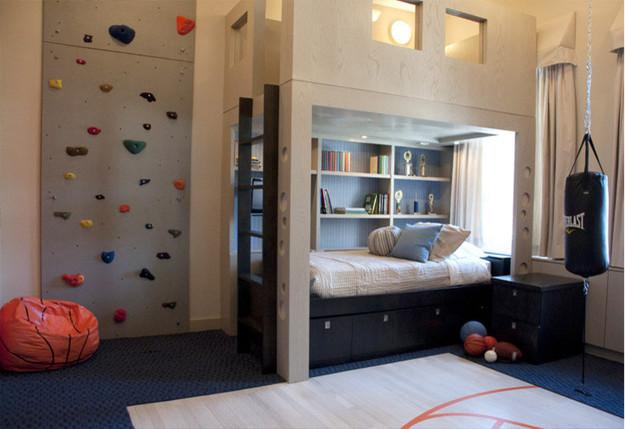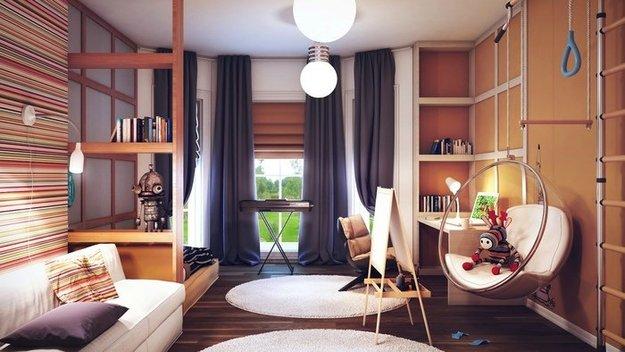 More from room decorating

Throw pillows in various colors, designs, and patterns are one of the easiest ways to refresh your room design and inject...