Tent Beds for Kids Offering Cozy and Playful Retreats with Interior Lights

Decorating Ideas

Furniture Accessories

Kids Rooms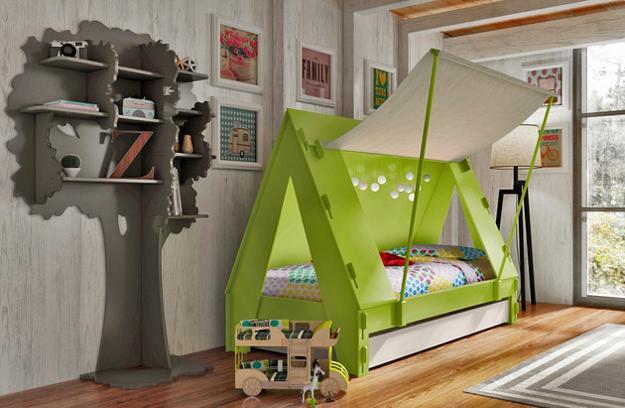 Tent-like beds for kids, playful furniture design ideas for children bedroom
beds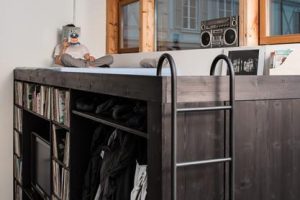 This modern furniture design idea is great for kids, offering a tent-shaped bed with interior lights and an additional pulling out bed under the main frame. Playful and interesting bed designs can add fun to kids room decorating. The Lit Tente, designed by Francois Lamazerolles, provides a multifunctional bed that can be used as a regular bed and a toy which includes an additional bed for sleepovers.
The trundle bed design features the second bed frame on wheels which pulls out like an under-bed drawer. A triangular canopy over the main bed has a window with a roller blind that creates the effect of a tent. Interior lights on the ceiling of the canopy improve the functionality of these beds for kids, and create cozy and comfortable retreats for them.
The sides of the bed remain open, allowing daylight to enter the interior space and make staying under the tent canopy feel comfortable and safe even for young kids. The roller blind can be raised up, enhancing kids room decorating with a real tent effect.
Children bedroom, playful beds for kids bedroom designs
Selecting beds for kids room design, 22 beds and modern children bedroom ideas
Tent beds with interior lights for kids room decorating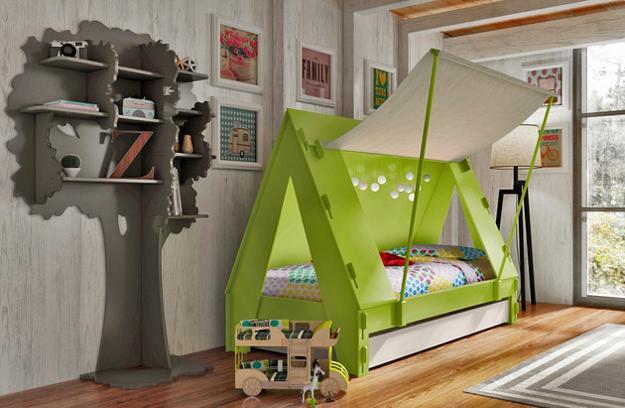 The Lit Tente beds show simple and versatile design, suitable for kids room decorating in any style. These beds have a rustic feel, but look elegant and modern. The Lit Tente can be painted in a variety of colors to match any interior decorating color scheme.
White painted Lit Tente beds with a roll blind in soft white color is great to brighten up kids room decorating and use decor accessories, like bedding sets and decorative pillows in bright colors to add extra interest to the bed.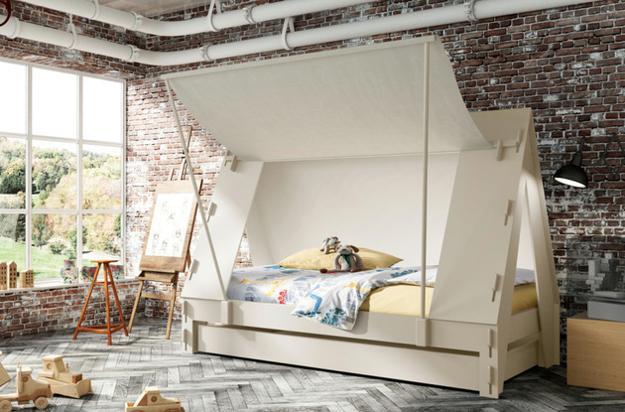 This playful bed design idea turns a traditional bedroom furniture item into multifunctional and inspiring. The tent-like beds will stimulate kids imagination and add interest to their room decorating ideas.
21 loft beds in different styles, space saving ideas for small rooms
25 hanging bed designs floating in creative bedrooms
These beds are available from Mathy By Bols, www.mathy-by-bols.be/, based in Belgium.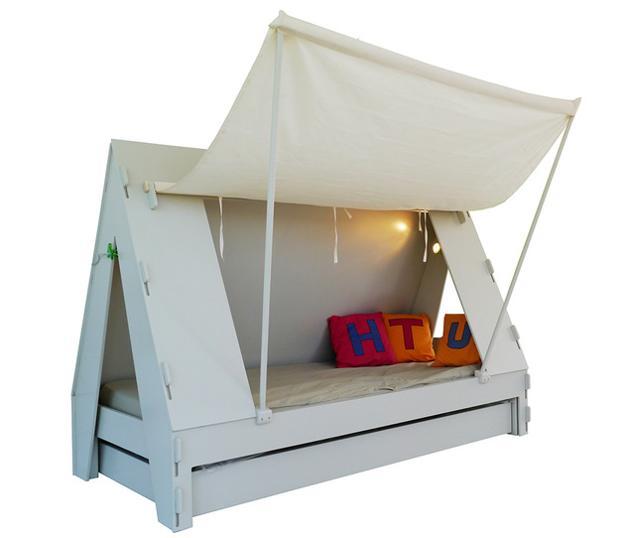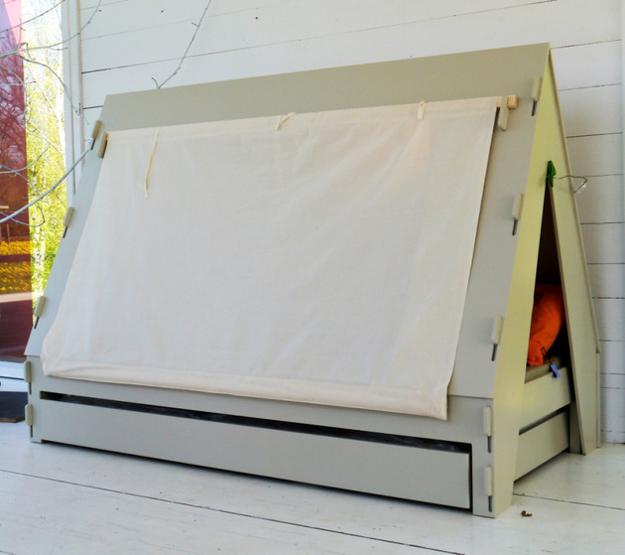 Here are great ideas for kids toys storage and wall decoration with small cars that everyone would love. DIY organizers, like...
and enjoy free articles sent to your inbox