Tart Cherry Pie and Pretty Simple Decoration with Eurasian Vibe

Food Design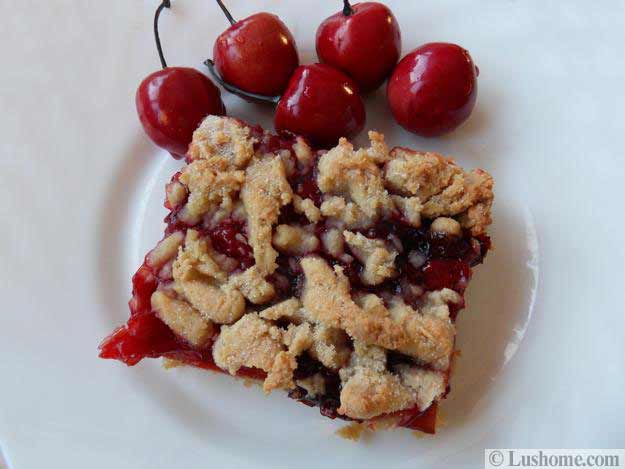 Cherry cake decoration with sugar and dough crumbs
summer party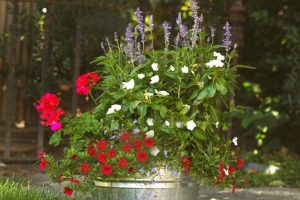 Tart cherry pie, juice, jam, or dried snacks are perfect for all who appreciate the sweet and sour taste of these delicious summer treats. They add incredibly beautiful, vibrant red colors to food and decoration, and enhance a fabulous taste of meals, preserves, and pastries. Tart cherries are refreshingly delicious and provide health benefits too.
Lushome shares a tart cherry pie recipe and simple, elegant decoration idea that blends the gorgeous look, Eurasian vibe, and unique taste into the spectacular and original desserts. Farmers harvest sour cherries in July and early August, but you can't find them fresh unless you live in one of the growing regions. Look for dried or frozen tart cherries and savor.
Sour cherries soothe pain, fight insomnia, inflammation, arthritis, help recovery after workouts, reduce swelling, regulate metabolism, help lose weight, boost immunity, and block cancer cell growth. If you decide to have a dessert, the tart cherry treats, juice, or dried snacks are ideal choices for you and your family.
Maple leaves, creative Canadian food design
The tart cherry pie recipe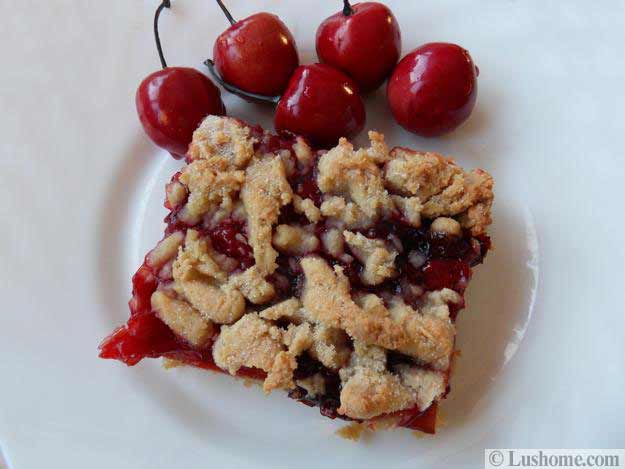 1. Ingredients
2 1/2 – 3 cups all-purpose flour                        1/4 teaspoon salt
200g melted butter (or 125 g of oil)                1 cup sour cream
3/4 cup sugar (or 1/2 cup brown sugar)         3 egg yolks
1/4 teaspoon baking powder                            1 drop vanilla extract
2. Filling
3 cups fresh tart cherries (or 2 cups dried cherries mixed with 1 can tart filling)
3. Topping and meringue decoration (optional)
3 cold egg whites beaten with 1 1/2 cup white sugar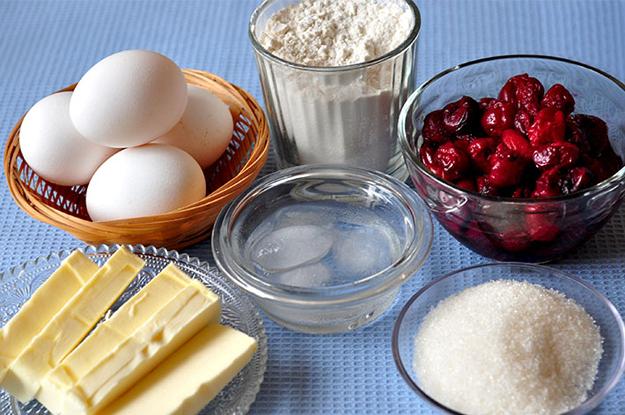 4. Directions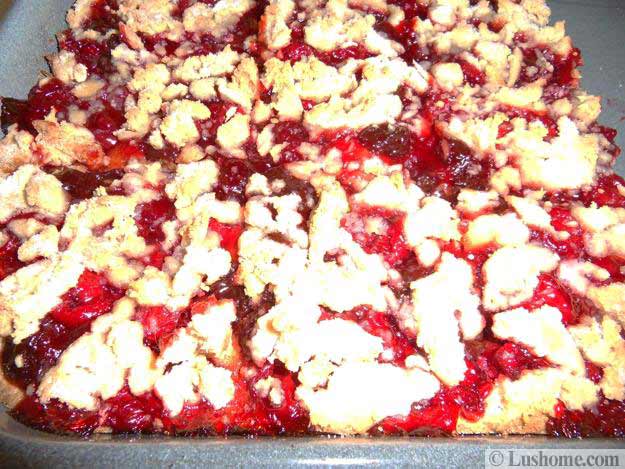 In a large bowl, mix all ingredients, gradually adding each of them until dough holds together when pressed. Divide dough in two parts – 2/3 and 1/3. Refrigerate in a plastic wrap 1 hour or overnight.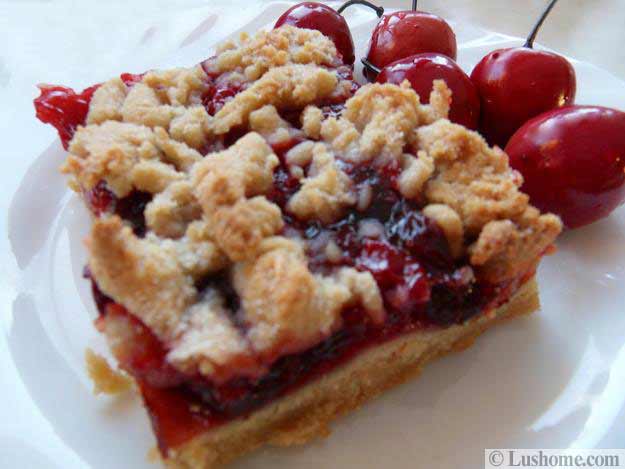 Preheat oven to 400°. Shape the large piece into a disk or a rectangle. Transfer to a lightly floured surface, cast-iron or another deep ovenproof skillet, trim pastry while forming the edges 1/2 inch higher to keep the cherry juice inside. Add tart cherries. Toss remaining refrigerated dough with 1/2 cup of sugar over the filling. Seal and flute edge. Sprinkle with coarse sugar. Bake 25 minutes. Reduce oven setting to 350°. Bake 20 minutes longer or until crust is golden brown and filling is bubbly.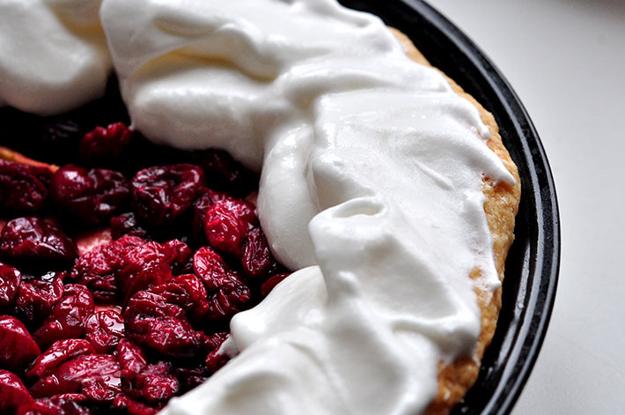 Optional: Beat egg whites with sugar until the whites are stiff and glossy. Add vanilla and beat for 30 seconds more. Spread the meringue mixture over the pie top. Position it in the upper third of the oven. Keep the cake in the oven for additional 5-6 minutes. Cool on a wire rack. Cut on servings.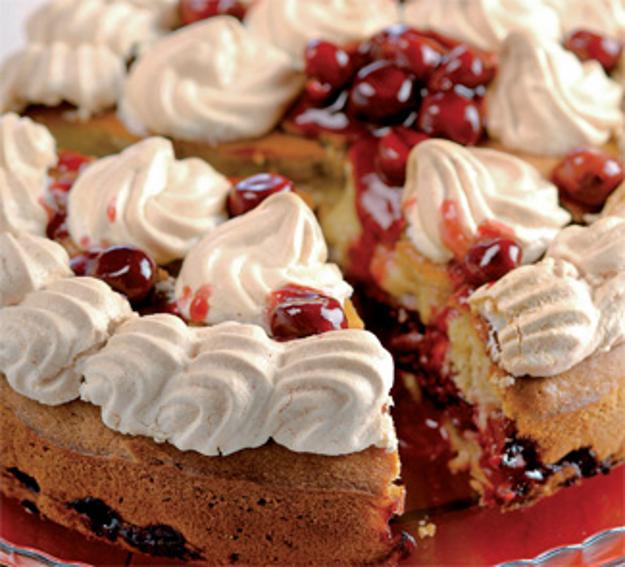 Compared to sweet cherries, sour cherries beautifully hold their shape and texture in cooking and baking. Their tartness mellows into an incredible sweet-n-sour flavor, making them ideal for preparing gourmet meals, fabulous desserts, and jams.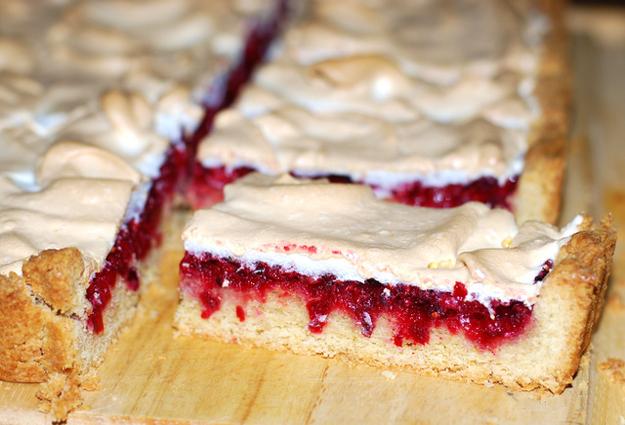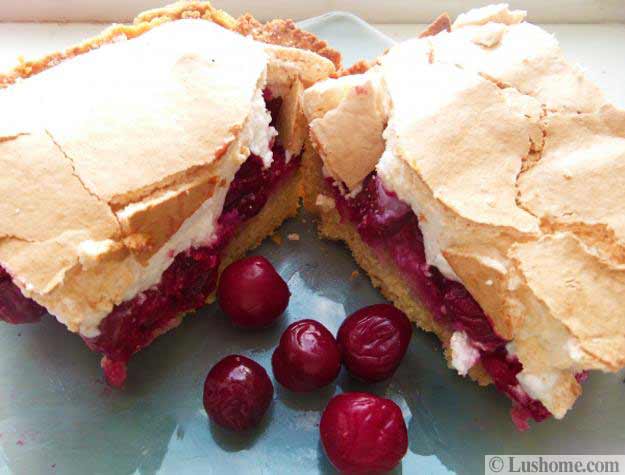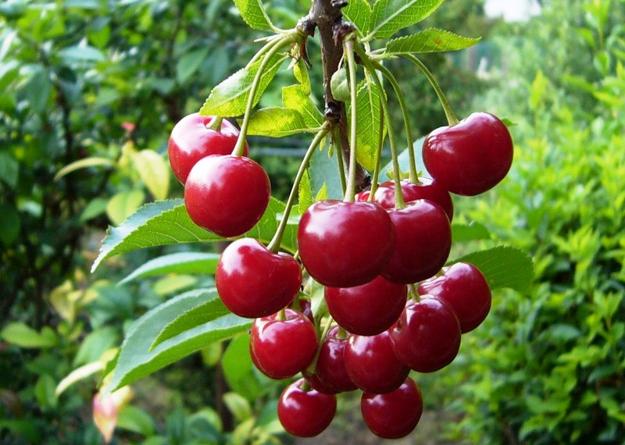 More from food decoration

Baking Christmas cookies is a beautiful tradition. Christmas cookies make great holiday gifts and delicious table centerpieces. You can use cookies...
and enjoy free articles sent to your inbox