Sweet Christmas Trees, Creative Christmas Ideas for Holiday Tables

Decorating Ideas

Holiday Decor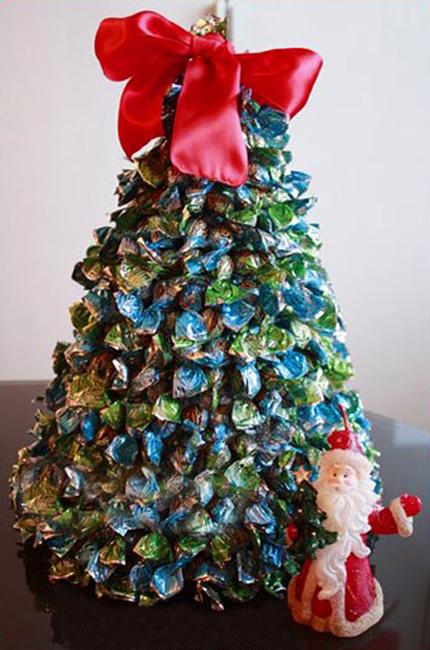 Red ribbon and candies, Christmas tree, edible decorations for winter holidays
edible decorations

Miniature Christmas trees that you can decorate and then eat are creative and original Christmas ideas for holiday tables. These edible decorations are fun to design also. You can make little Christmas trees with your favorite sweets and styrofoam cones, bake, and make chocolate Christmas trees. Use them as individual table centerpieces, unique holiday decorations, and Christmas presents to delight your family and friends.
Large tabletop designs created with candies are excellent alternatives to traditional Christmas trees. Cookies and chocolate designs are perfect for cake decoration and individual table centerpieces. Edible decorations are fun. They look like crafts, and eating them makes kids and adults feel excited. Miniature Christmas trees make original and surprising gifts also.
Christmas trees made with candies and chocolate bars are perfect winter craft projects. Candy comes in bright, colorful wrappers. You can mix various shapes and sizes, designing festive and beautiful Christmas trees. Food for decoration is an old idea, but you can reinvent the designs with original accents and your favorite sweets. Learning how to make a candy Christmas tree is not difficult.
Edible decorations for Christmas, table centerpieces, unique gifts
Serving Christmas trees on holiday plates
Eco-friendly Christmas decorating, recycled crafts, edible decorations
Edible decorations for Christmas tables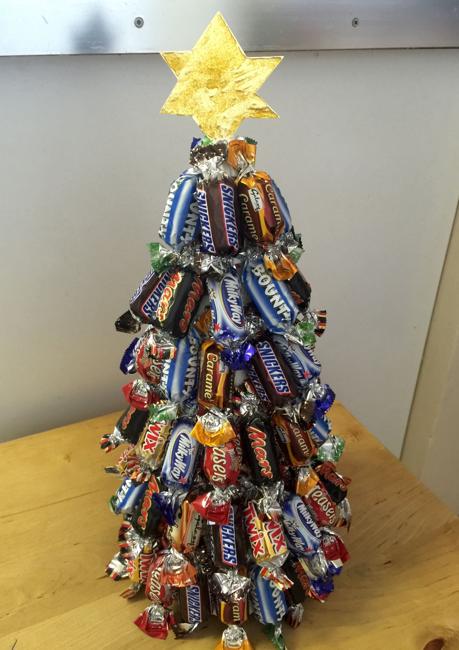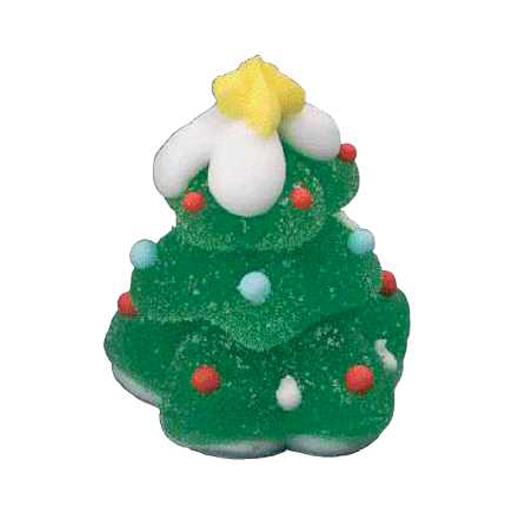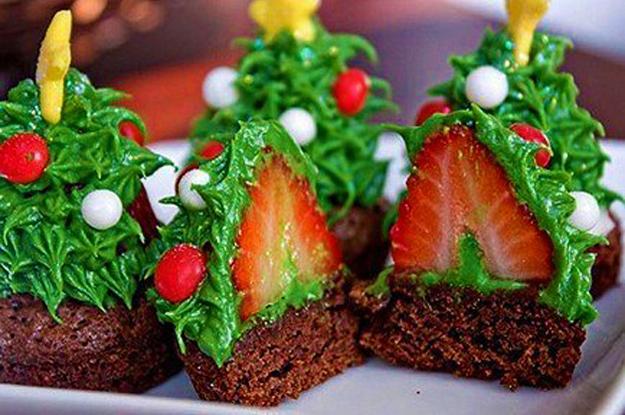 Candy Christmas trees
Christmas decorating with food
Christmas cookies, edible decorations for holiday tables, sweet gifts
Cone Christmas trees are winter crafts that do not take any special skills and can be accomplished by pinning candies to a cone and adding a few embellishments. You can glue the final star or ribbon bow on the top to enhance your Christmas tree embellishment. Edible decorations, like candy Christmas trees, make pretty and colorful holiday decorations and Christmas gifts. Let your guests know they can unpin the candies from the miniature Christmas tree and eat them, and you add a pleasant surprise to their experience of winter holidays.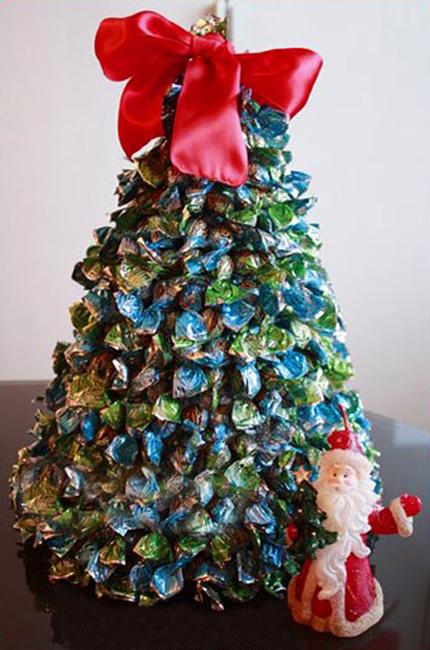 Miniature Christmas trees created with sweets look original and are quick to make. Here are beautiful designs to inspire you if you are looking for a way to make your own decorative tabletop Christmas tree. Unique food gifts, edible decorations, and table centerpieces add fun to winter holidays and jazz up any theme of Christmas decorating.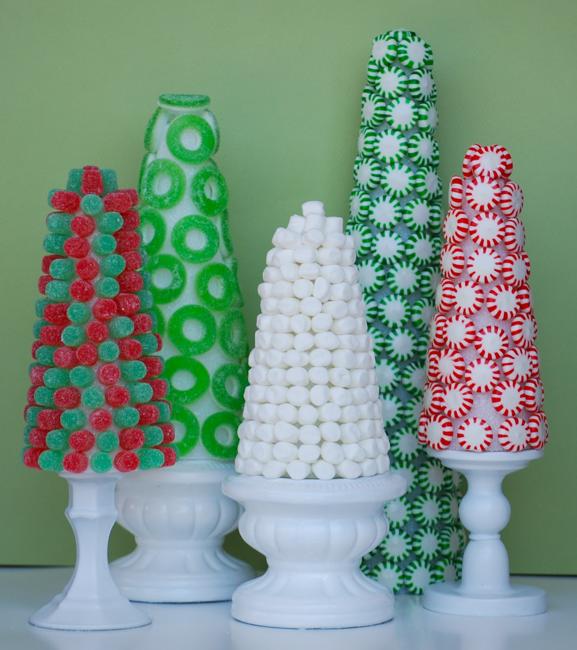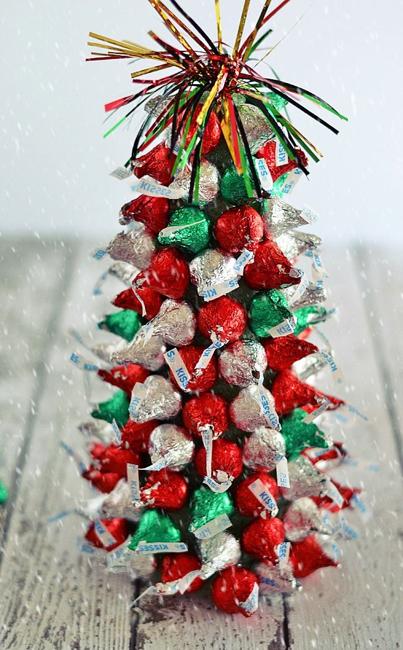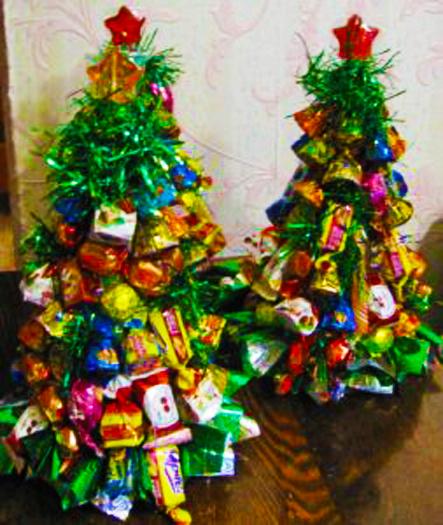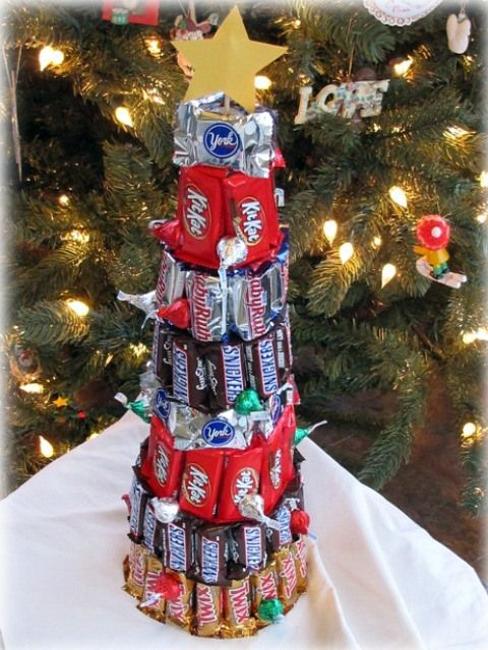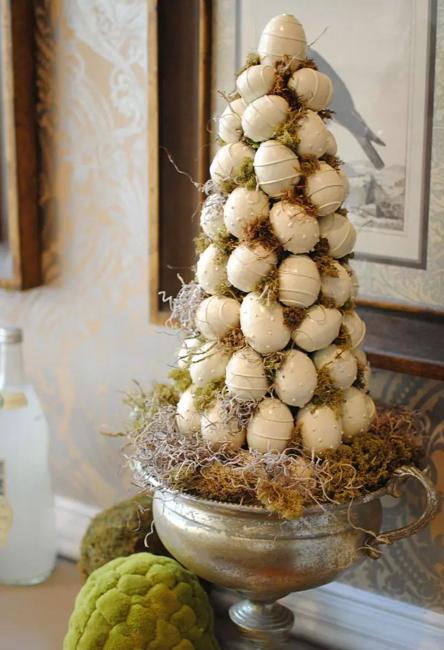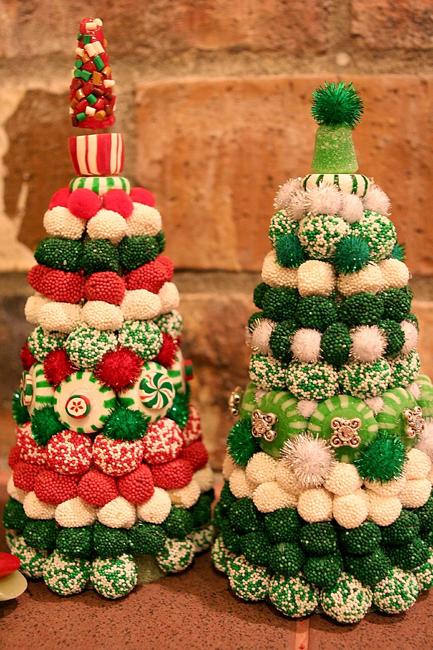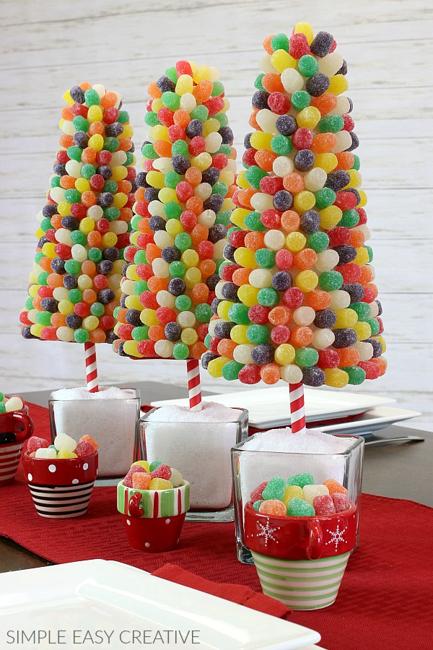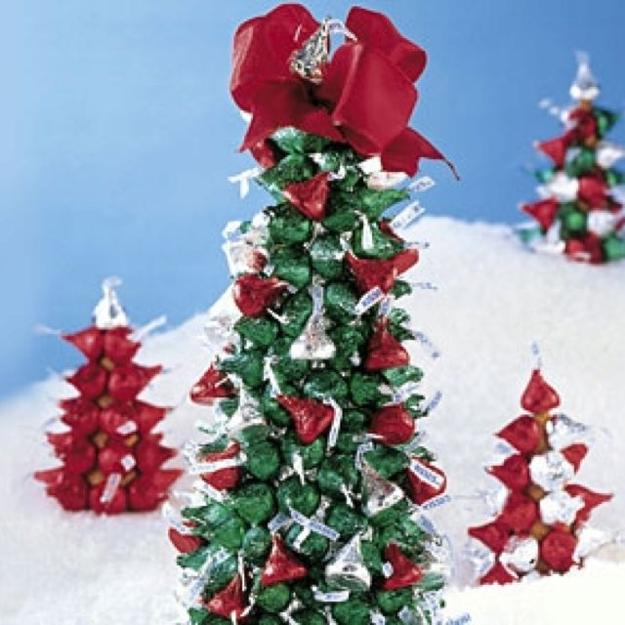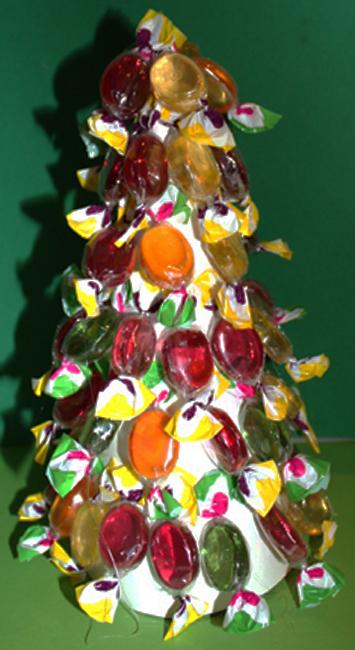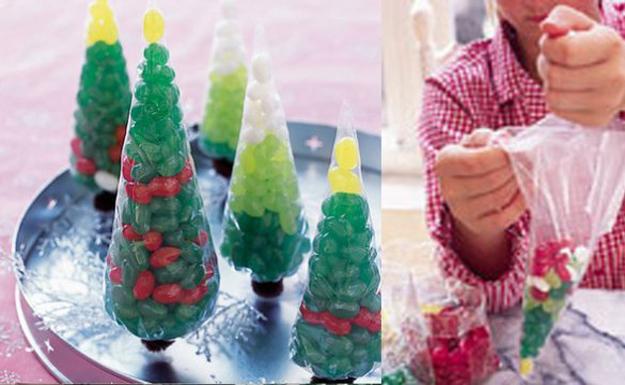 Edible decorations for Christmas tables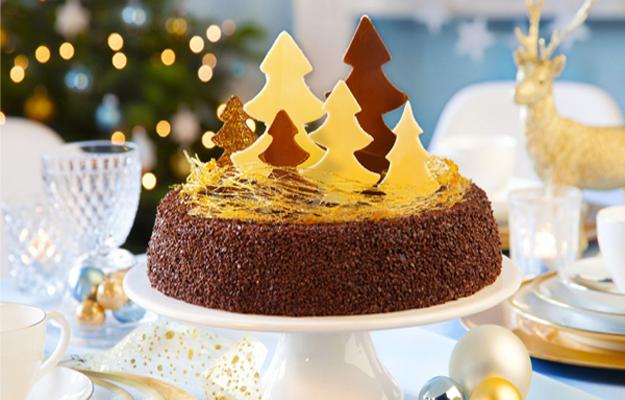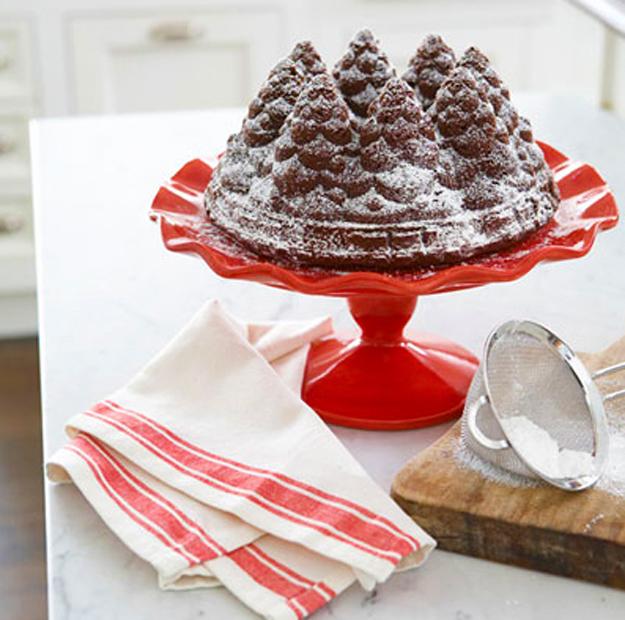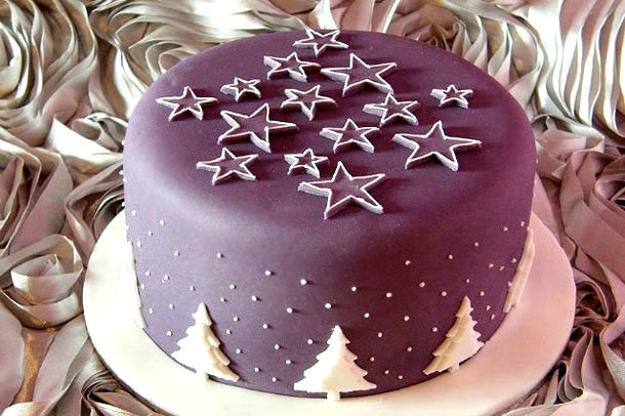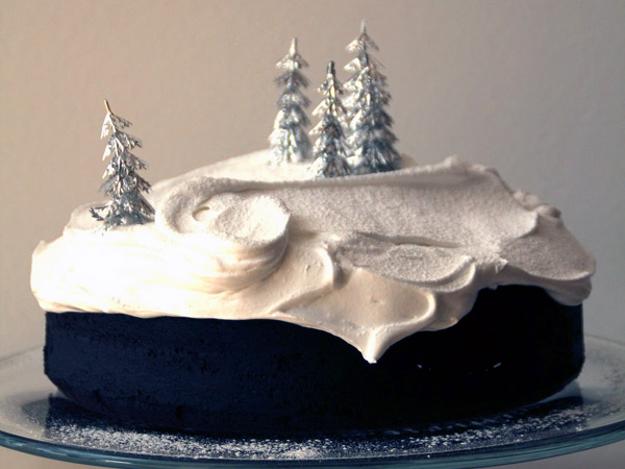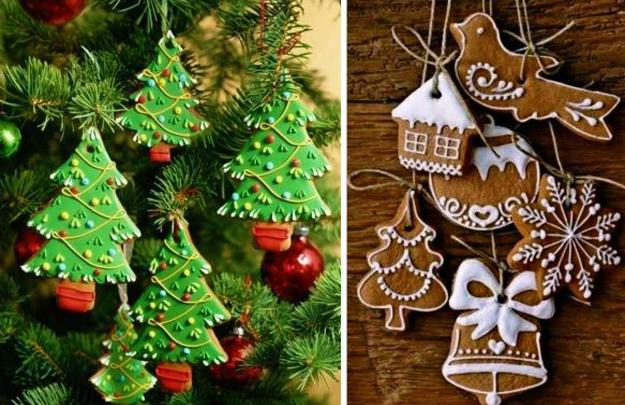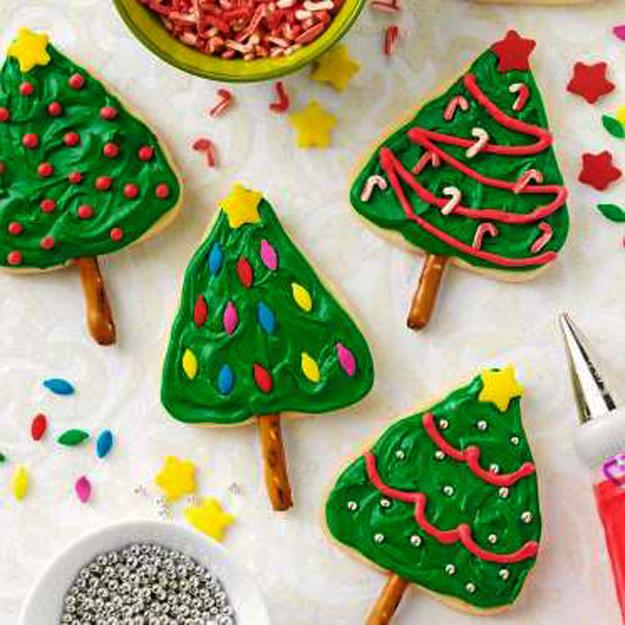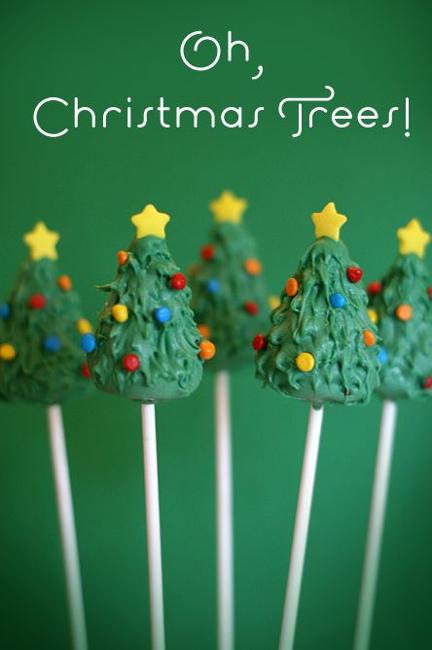 More from christmas ideas

UltraViolet is an exciting modern color, one of the color trends that influences home decorating for the winter holidays. The bluish-purple...
and enjoy free articles sent to your inbox