---
---
Super Modern Bloom House Design, Advanced Architectural Interiors by Greg Lynn Form
The Bloom House design is a very unusual and impressive project. The super modern house  with advanced architectural interiors is situated on a lot with beautiful views of the Pacific Ocean. All architectural and interior design elements look so unusual that the house design feels futuristic.
The house exterior design is simple, like a box with a series of eyelet shaped windows with stainless steel trimming the outer edge of the windows. The trim runs continuously along the east and west house exterior and turns the corners to the north and south facades where corner windows are located.
Advanced architectural interiors are stunning, different and creative. The living room, dining room and kitchen terrace up from the front yard at 30 inch height intervals. Modern interior design by Greg Lynn From, glform.com/ features amazing curvy surfaces which emerge from ceilings and walls to define enclosures, furniture and a huge ceiling light.
Advances architectural interiors and creative interior design ideas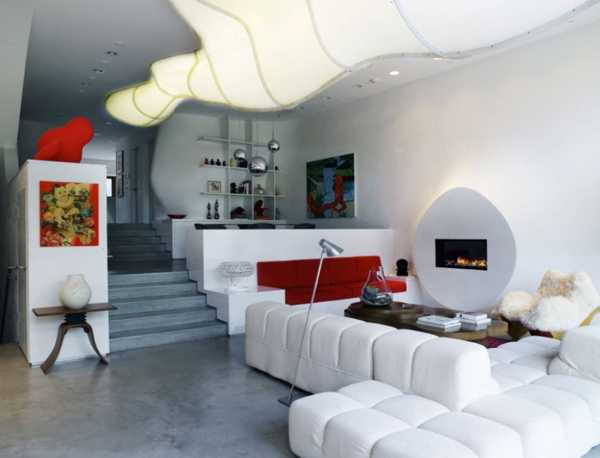 Across the length of the open space that is divided into functional zones is a luminous fiberglass lantern attached to the ceiling. Between the dining room and kitchen are 2 small curvilinear enclosures which contain the powder room and home office interiors. In the living room, a wall bulges to define the contemporary, simple and elegant fireplace.
Three bedrooms are located on the upper level along a spine of uniquely shaped walls. In the master bedroom and two bathrooms the walls are shaped from thermo-formed Corian, adding unique personality to unusual architectural interiors and creating interesting living spaces.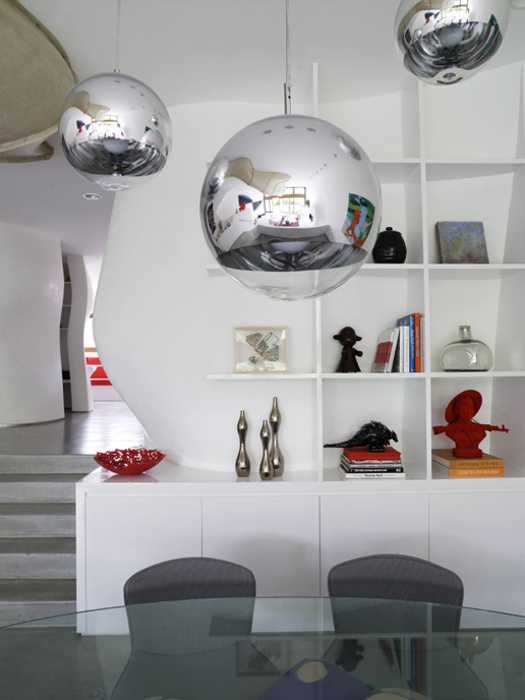 The upper hallway wall, the two small enclosures and a fireplace on the lower level are framed with laser cut vertical wood fins that are sheathed with lath and plaster.
Stunning modern interiors of Swing House with curves and twists
Unusual folding door reinventing interior door design concept
Super modern house design, contemporary chalet in French Alps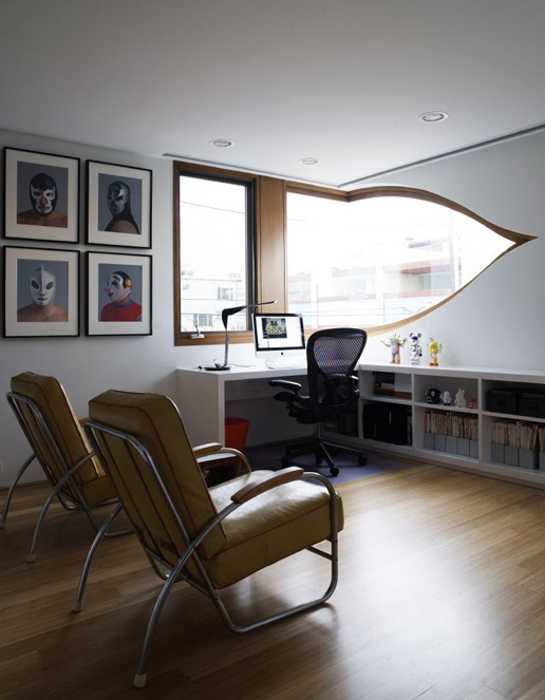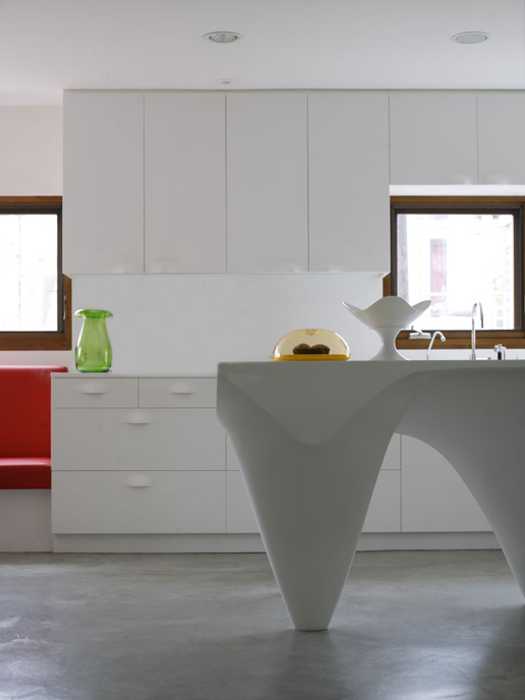 by Ena Russ
last updated: 19.01.2013
and enjoy free articles sent to your inbox