Stylish House Renovation Ideas and Tips to Create Modern Home Interiors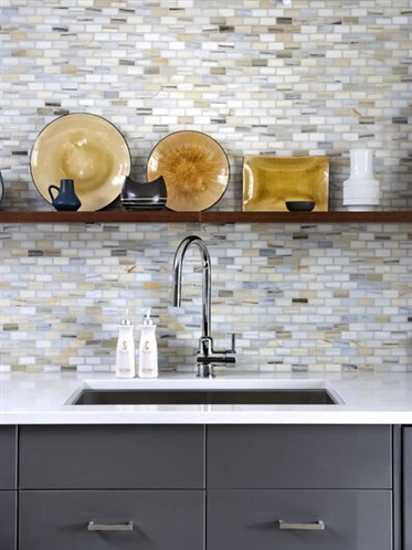 Gray and white wall tiles and kitchen storage shelf
Modern interior design trends and expert tips help to make the best decisions for your house renovation or home staging, creating beautiful, comfortable, fresh and modern home interiors, and saving money on materials and redesign changes. Here are great tips on house renovation from Canadian interior design experts and host of HGTV's Home To Flip Peter Fallico.
Create your own gradient backsplash design. You can chose high and low additions to make sure they stayed within budget. A gradient or shaded tile designs are great for the kitchen backsplash.  Expensive and attractive, they can be changed by ordinary modern tiles. You can create the gradient effect by exchanging the dominant grey tiles for white ones. Ready-made cabinets from The Home Depot and Ikea hardware also cut costs on kitchen renovation.
Opt for open shelving. Don't have the time or money to replace your kitchen cabinets? Change the look of uppers in an instant by removing old kitchen cabinets doors and painting the back wall a contrasting color. Pale blue is a serene backdrop for white, silver and pewter.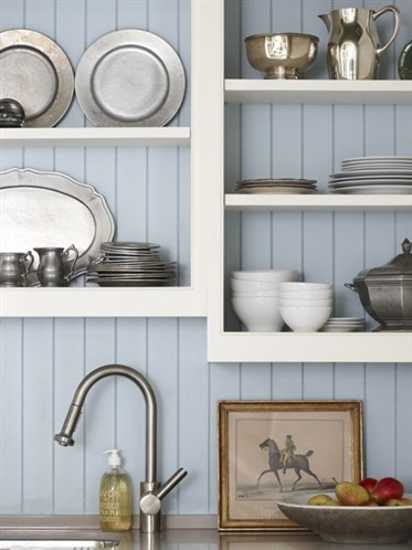 Adding stylish details to modern kitchen design
Update your faucet for a new look. The faucet draws a lot of attention and is the most used fixture in the kitchen, so even this single change can make a big difference. Chrome gives a sleek look, or try something trendy like a matte black to add some edge.
Replace only the uppers for a fresh look. It gives a contemporary and liveable look to modern kitchen design. A bank of new white lacquered uppers pair with older, more traditional profiled wood doors below, resulting in a look that's fresh and new.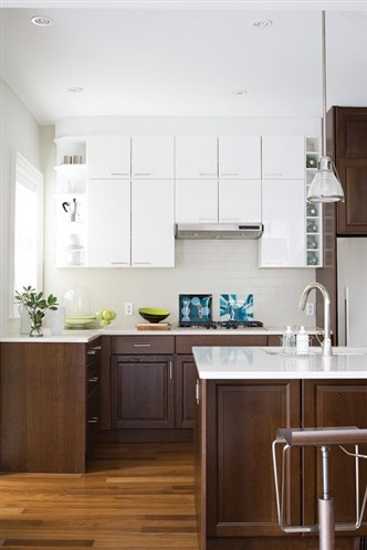 A large island design houses convenient kitchen storage as well as the sink, while vintage-look industrial pendant lights add sparkle and personality to modern kitchen design.
Top 16 modern kitchen design trends, kitchen furniture and decor
Top 8 contemporary kitchen design trends, modern kitchen interiors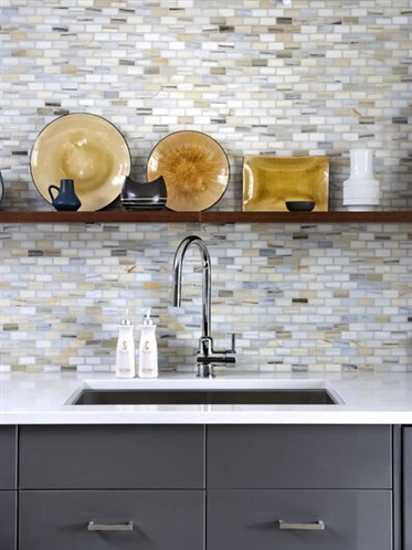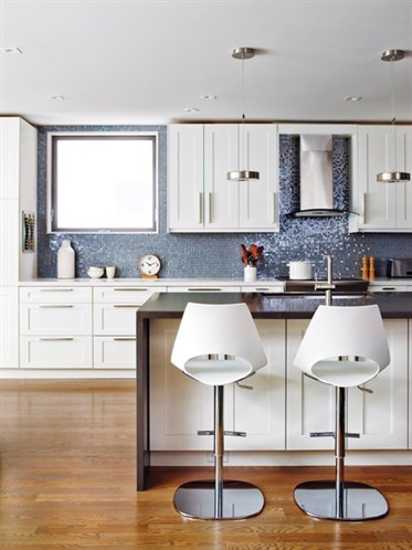 Updating living room design
Use budget-friendly materials to create a new look.  If an old fireplace can lack cohesive style with the rest of the house, opt for a creative and economical solution by constructing a new clean-line mantel out of MDF and painting it a crisp white.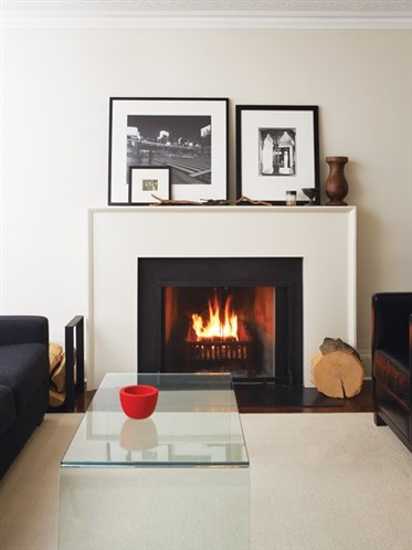 A black granite surround and hearth provide bold contrast which highlights modern fireplace design.
15 modern bathroom design trends
Top 10 tile design trends, modern kitchen and bathroom tile designs
Upgrading your bathroom design
Give a big-box store find a high-end look with a coat of paint. House & Home senior editor, Meg Crossley, transformed her dingy basement bathroom with an inexpensive washstand that she found at Canadian Tire. She painted it the same powdery light blue shade as the panel moulding, installed to brighten up the small space by covering up the original dark tile.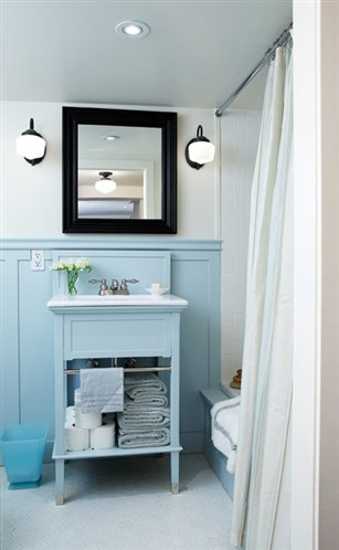 A painted facade for the side of the ugly old bathtub, in the same shade of blue, spared Meg the cost of installing a new tub. A black framed mirror, flanked with simple, black metal and milk glass sconces, keeps the room from looking too feminine.
15 spectacular modern bathroom design trends blending comfort, elegance and artistic materials
Modern bathroom design trends and popular bathroom remodeling ideas
Tile half the bathroom wall and paint the other for a fresh, clean and economical look. Designer Arren Williams overhauled his small former bathroom with a few affordable additions. Paint and tile in a similar shade of aqua offers modern appeal as well as savings.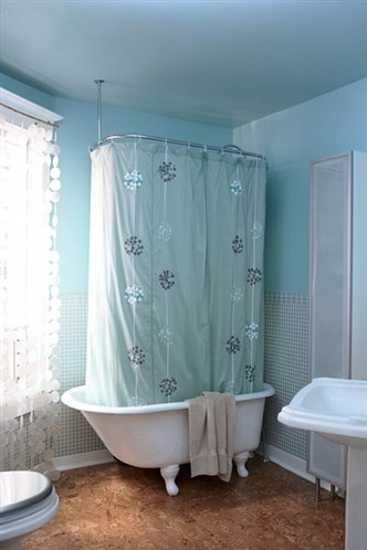 Big box stores like The Home Depot, Lowe's, Rona and Home Hardware sell many inexpensive pedestal sinks and skinny vertical storage cabinets like the ones Arren chose, too. A capiz shell curtain provides a bit of privacy, while still letting in lots of natural light. The budget-friendly cork floor also works well in this space, and is ideal for a humid bathroom.
More from home decorating ideas

Turquoise, white, and green Christmas colors are an excellent choice for winter holiday decor. These beautiful home decorating ideas from Penney&Company...