Stretching Small Rooms by Creating Optical Illusions with Modern Wallpaper

Interior Design Ideas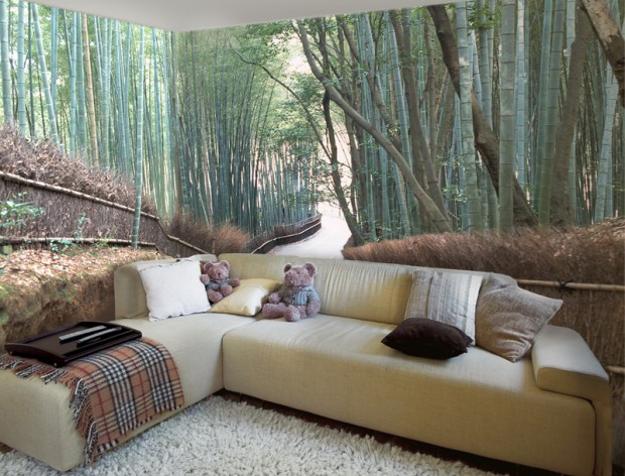 modern wallpaper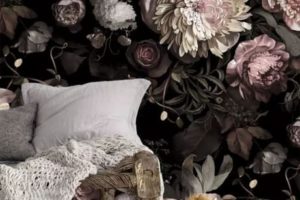 Modern wallpaper creating optical illusions is a great tool for decorating small apartments and homes. Small rooms look spacious with beautiful wallpapers on the walls with panoramic prints and paintings. Lushome shares ideas for interior decorating with photo wallpapers showing how to create attractive, airy, and modern rooms.
Photo wallpapers are a fabulous tool to use optical illusions of spaciousness for small room decorating. Beautiful prints visually increase small spaces, give a light feel, and enhance a modern look to the interior design. Blending beauty and creativity, aesthetic appeal and functionality, modern wallpapers are perfect for decorating small home interiors. Finding an interesting photo wallpaper adds fun to wall design and create spectacular combinations of colors that enhance interior decorating.
Wallpaper choices depend on desired effects. Modern interior decorating calls for unique and creative solutions that stretch small spaces and optical illusions beautifully reflect the trend. Flowers and waves, skies and forest, beaches and city streets, all photo wallpaper designs with panoramic views enhance modern interiors and create visual spaciousness in attractive and beautiful rooms.
Modern interior design trends in photo wallpaper and murals
Modern wallpaper patterns and wall stickers with frames
Beautiful wallpapers and optical illusions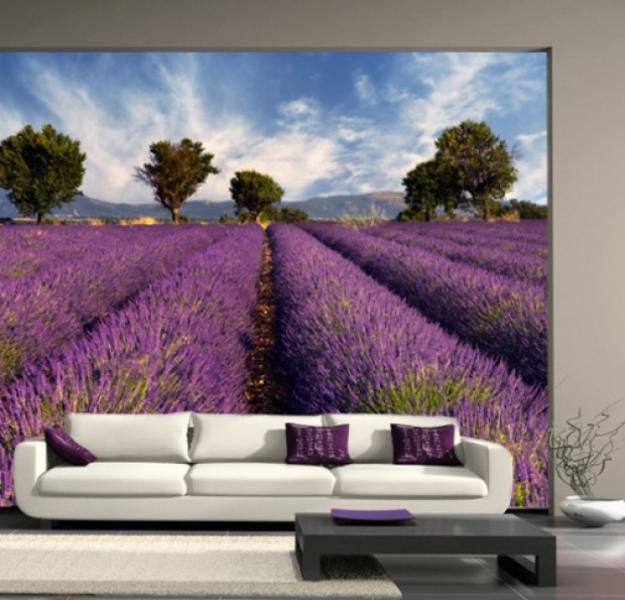 Beautiful wallpapers can reflect your unique taste, bring your favorite images into your rooms and personalize your office or home decorating. Gorgeous, bright, colorful prints please the eye, evoke pleasant memories and improve mood. Photo wallpapers are an excellent tool for interior design blending fresh colors, amazing images with existing home furnishings and creating a one-of-a-kind atmosphere of adventure, excitement, or serenity and elegance.
1. Balancing room proportions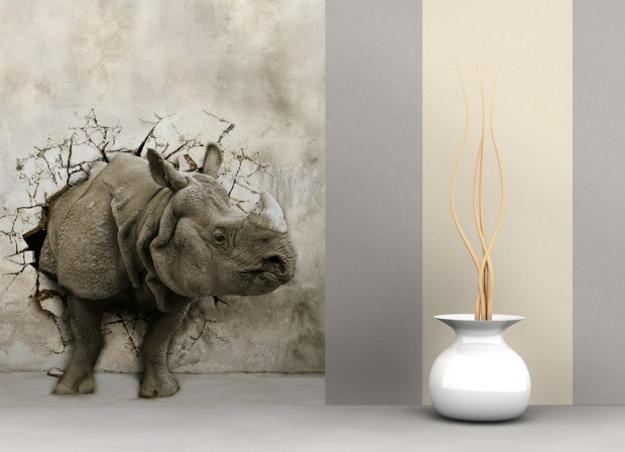 If a room is a narrow rectangle, it is better to decorate the large wall with modern wallpaper that creates an attractive visual illusion. The trick makes small space appear open and spacious. The task of balanced interior and harmonize room proportions and form a square like living spaces.
Ways to enhance modern interior design with beautiful wallpapers,
Ceiling designs, 15 modern ideas for ceiling decorating with beautiful wallpapers
2. Beautiful themes
Selecting images for decorating your small room with a photo wallpaper is easy. They need to create an effect of large space. Photo wallpaper with sunsets, sunrises, bridges, harbors, streets, seascapes, ocean waves, beaches, fields of flowers, mountains, night skies, and forest paths add depth to interior decorating and stretch small spaces visually.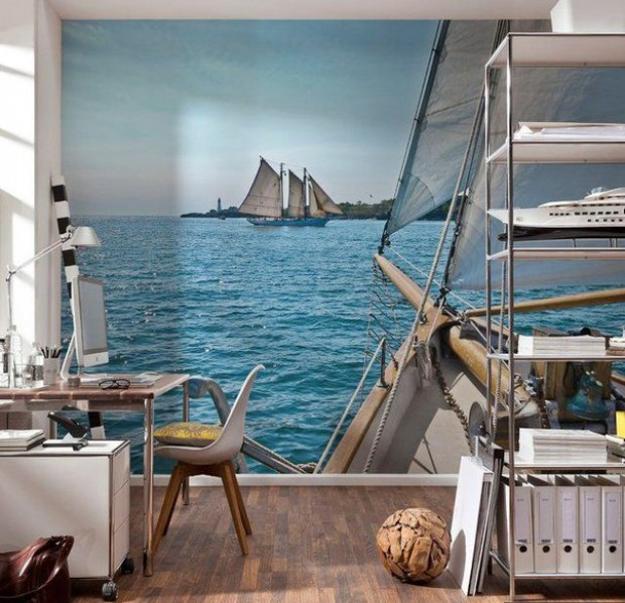 3. Visual interest
This technique is excellent for maximizing spaces in small rooms, tricking the human eye, balancing the proportions, and creating interest. Narrow and tall objects and images on digital prints raise the ceiling. A long narrow bridge or a path stretches small spaces giving depth to the interior design. Classic images complement antique home decorations and vintage furniture while interior decorating in eco style looks fabulous with nature-inspired photo wallpapers. Travel images add fun to playful rooms, and romantic prints bring softness into interior design.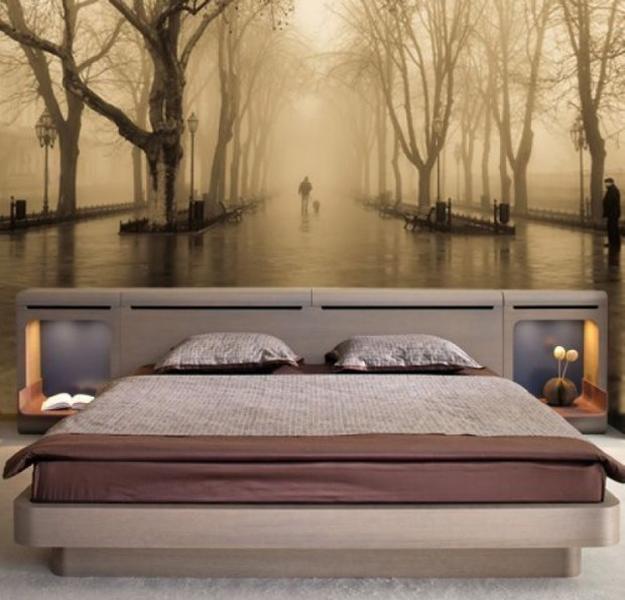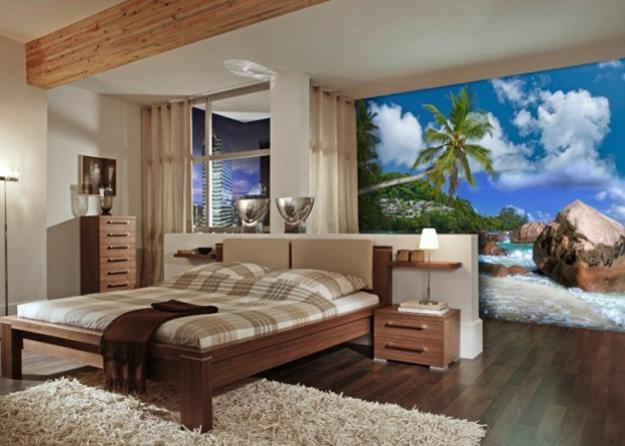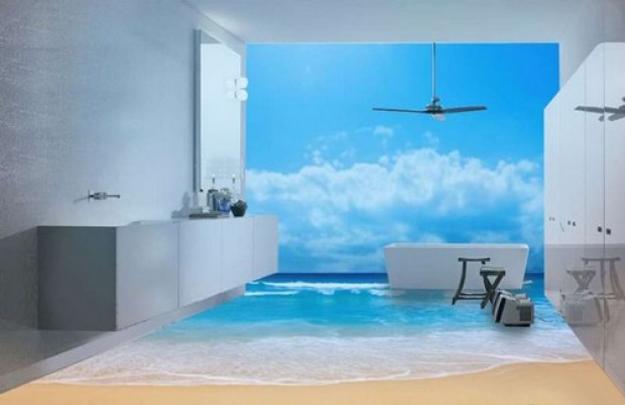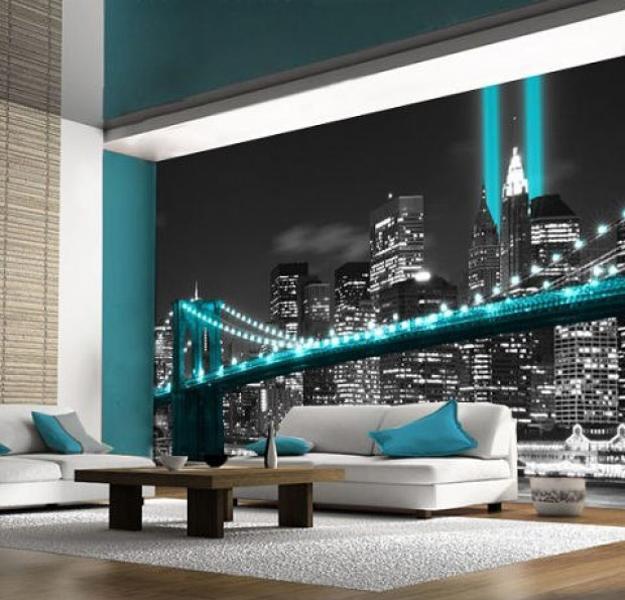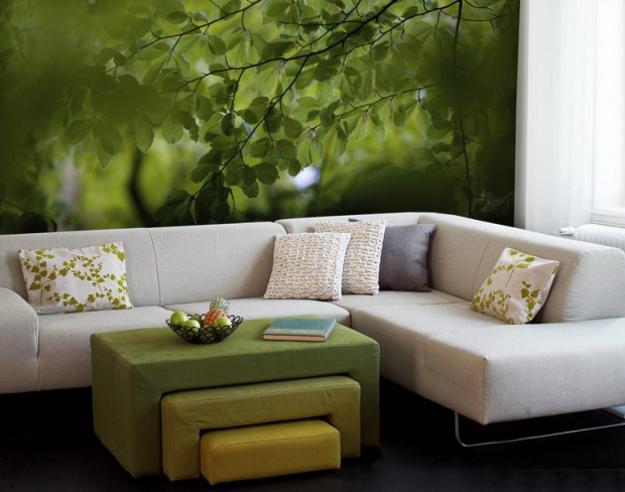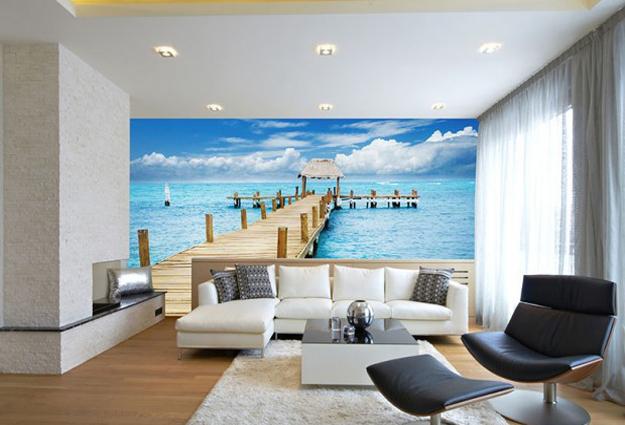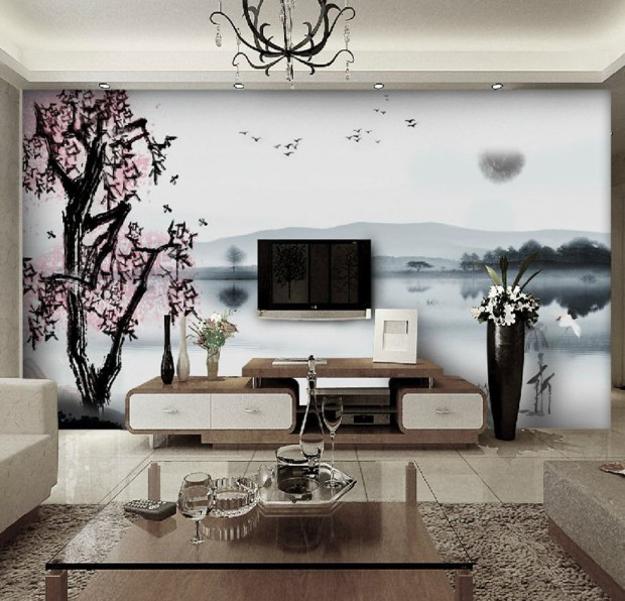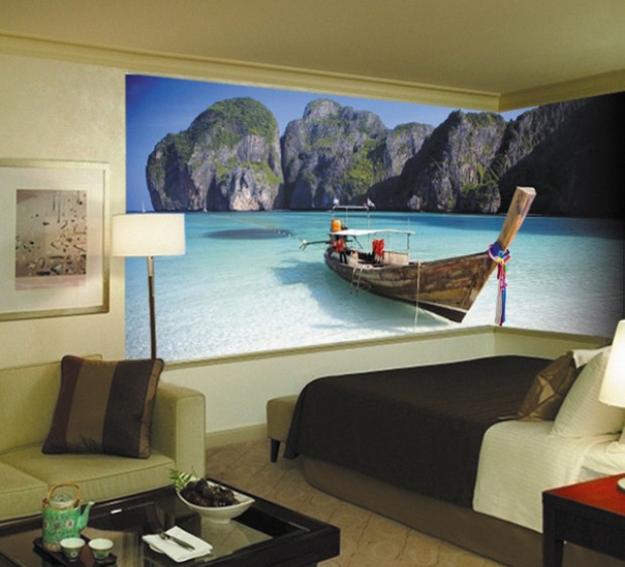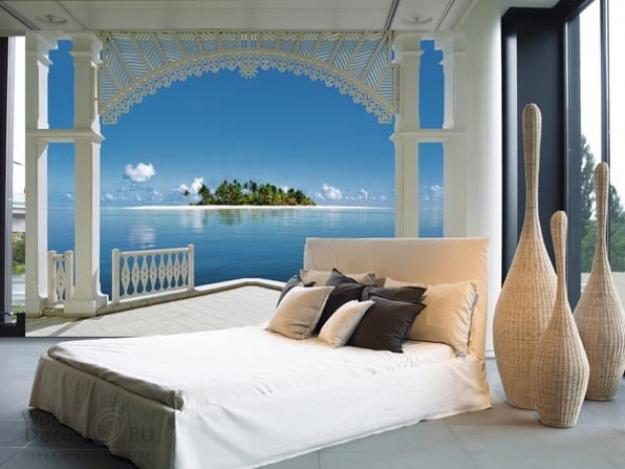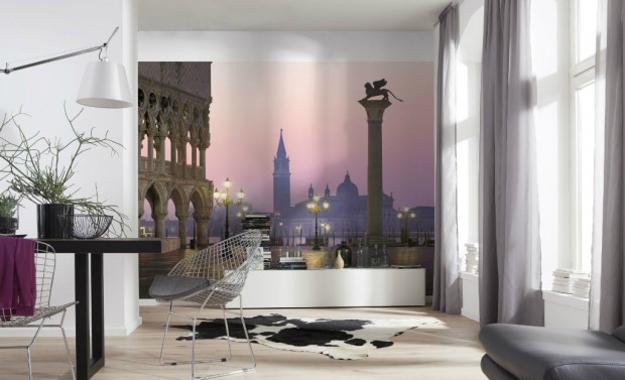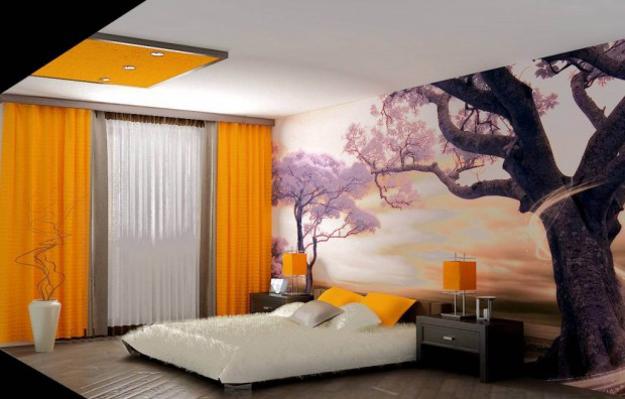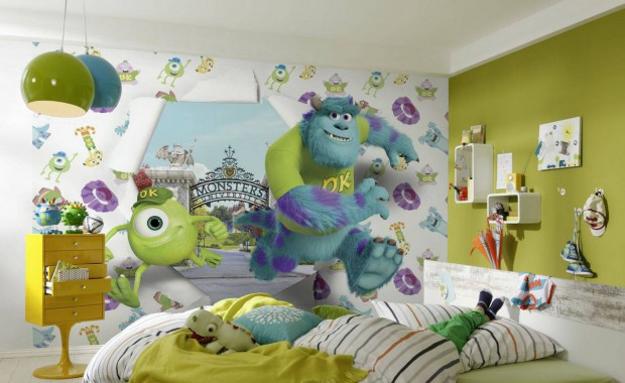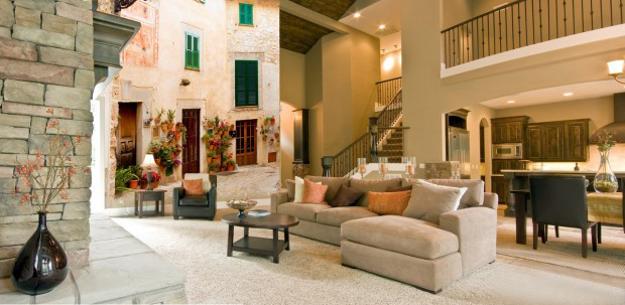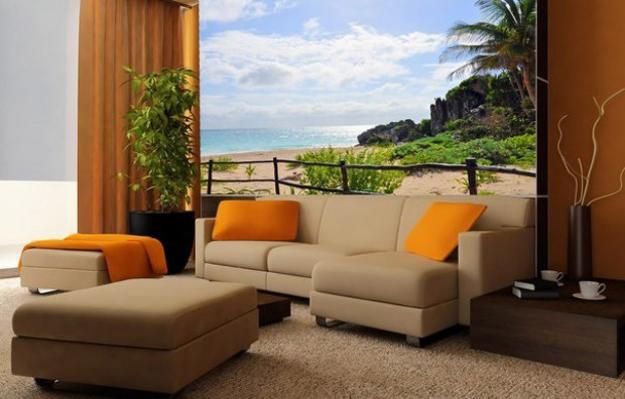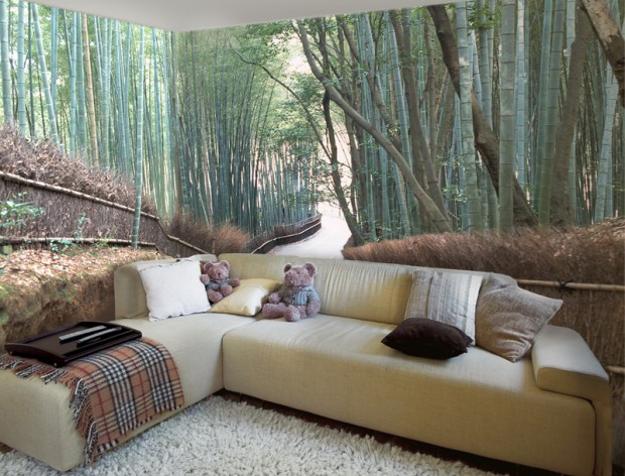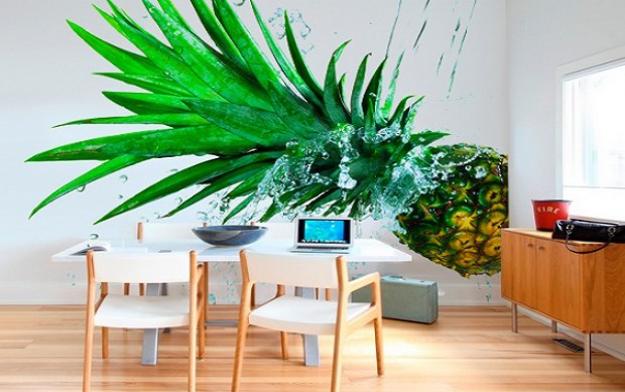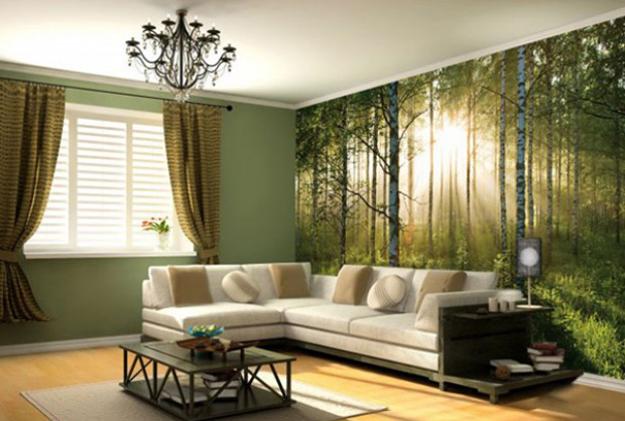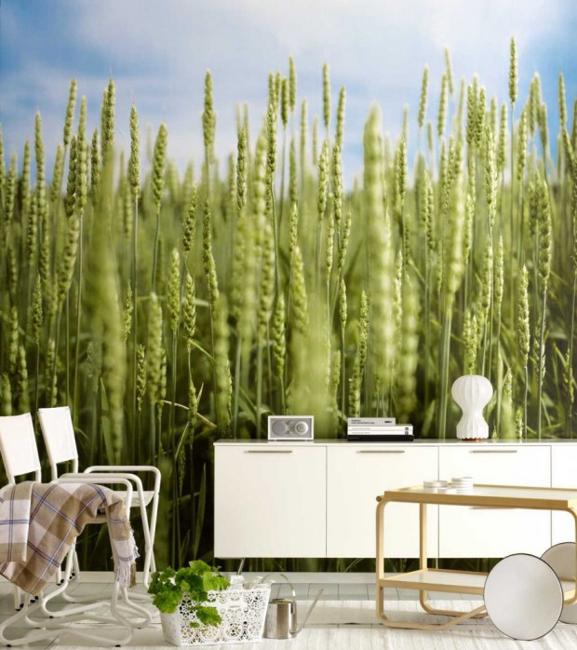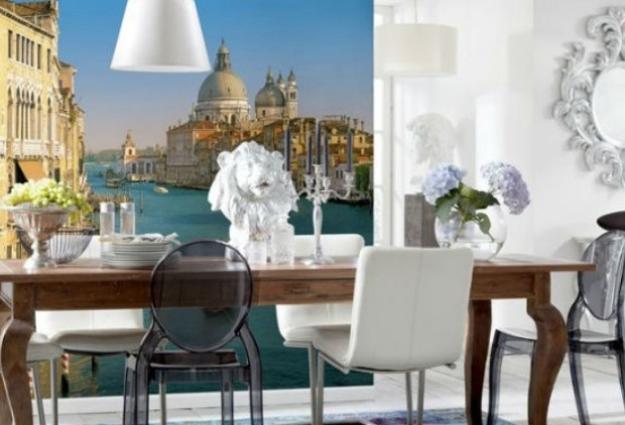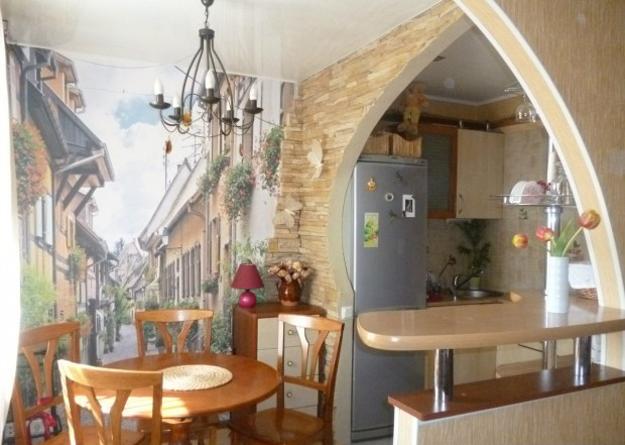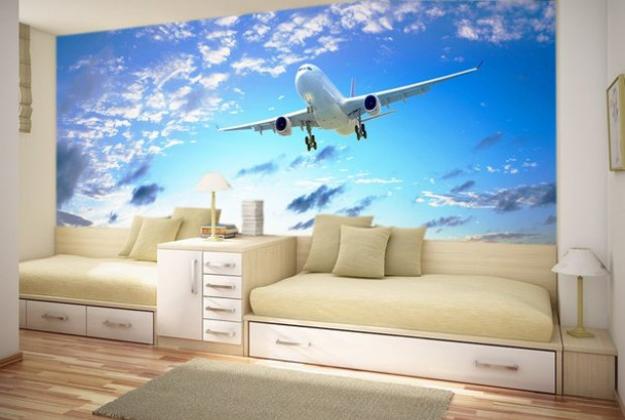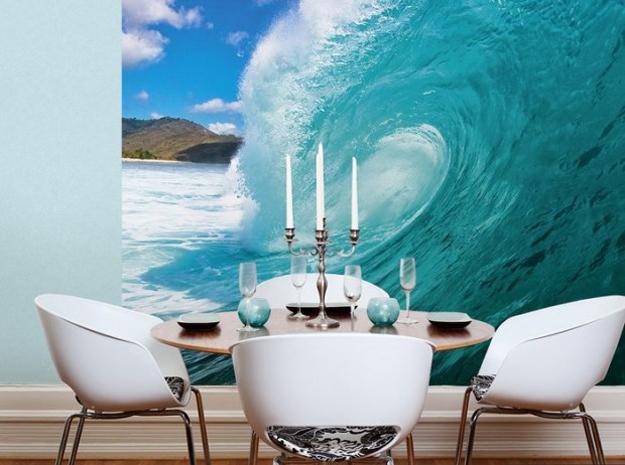 More from wall decoration

Ceramic tiles are beautiful elements of modern kitchens which are not just functional interiors for cooking, but the open living spaces...
and enjoy free articles sent to your inbox