Fall Decorating Ideas, 25 Vibrant Natural Thanksgiving Table Centerpieces

Decorating Ideas

Holiday Decor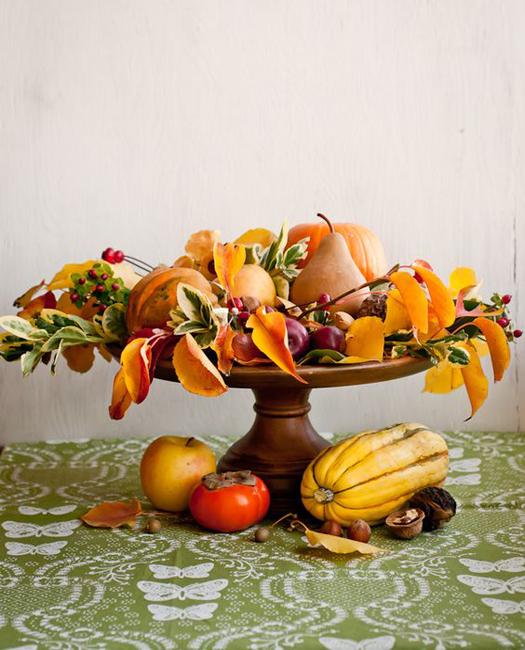 Fall vegetables, fruits with autumn leaves, table centerpiece idea for Green holiday
fall colors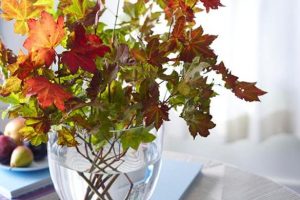 Fall decorating calls for bright colors. Autumn leaves, fruits, vegetables, branches, fall flowers, and colorful berries are excellent materials for creating vibrant Thanksgiving table centerpieces in eco style. Using pumpkins makes festive centerpiece ideas look meaningful and classy. Pumpkins and gourds are ideas for fall decorating and Thanksgiving table centerpieces. The warm glow of orange colors creates a festive atmosphere in your home. The natural combinations make a statement celebrating Green decor ideas and impress your guests.
Fall decorating with natural materials connect your rooms with outdoor living spaces and nature. Vibrant colors of fall leaves and orange shades of pumpkins warm-up room decorating when the weather outside begins to turn crisp and refreshing. Fall is a perfect time of year to design unique table centerpieces in eco style. The weather is pleasant, and there are beautiful natural elements to collect for incorporating into your Thanksgiving decorating. A great way to explore the beauty of fall is making vibrant and natural table centerpieces for your Thanksgiving table.
Beautiful fall decorations, 25 Thanksgiving table centerpiece ideas
Creative pumpkin designs making eye-catching table centerpieces for fall holidays
Artichoke and candles centerpieces, Green Thanksgiving decorating ideas
Natural Thanksgiving table centerpieces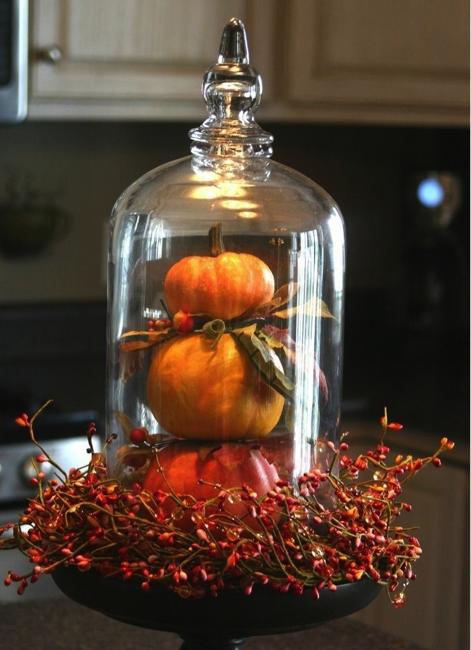 Go Green with fall flowers, autumn leaves, fruits, vegetables, branches, and colorful berries. Fall decorating ideas have so much to offer for beautifying and harmonizing your Thanksgiving decor. Fall leaves, fruits, and vegetables are the unique harvest theme which adds vibrant hues and delicious aromas to the season. You can go rustic or elegant. Eco style enhances all Thanksgiving decorating ideas. Traditional orange color shades of pumpkins, yellow and green colors of apples, red hues of berries, and bright fall leaves add beautiful touches to your Thanksgiving table decorations.
22 fall decorating ideas, table centerpieces creating the natural connection
Fall flower arrangements, 22 beautiful Thanksgiving decorating ideas
Delicate candles centerpieces with berries and rose hips, 11 Thanksgiving decorating ideas
Fall themes are perfect for amplifying the elegant style and adding a natural vibe to rustic Thanksgiving table centerpieces. Carved pumpkins and gourds vases with fall leaves, branches with berries or autumn flowers make fabulous Thanksgiving decorations in the rustic style. Autumn flowers like mums and asters look fantastic casually displayed in a carved out gourd. Colorful fall leaves, fruits or vegetables enhance the natural feel of creative and cheap Thanksgiving centerpieces.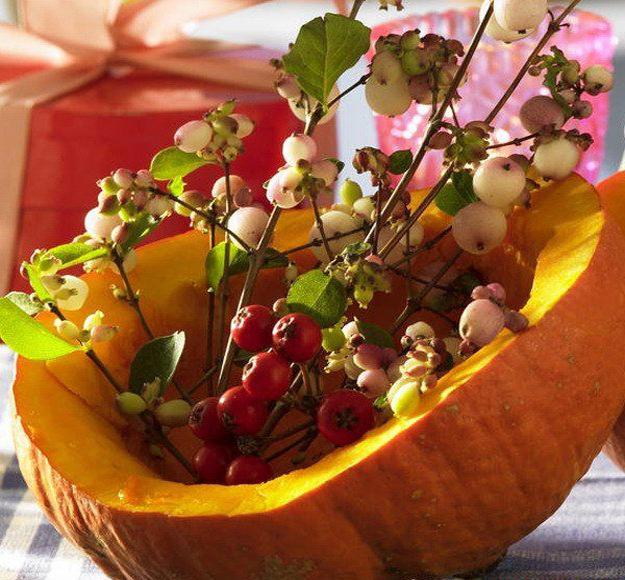 You can stick to traditional fall colors like red, burnt orange, and burgundy, or add greenery to your holiday table decoration. You can add feminine colors such as dusty purples, pinks, and mauves creating spectacular Thanksgiving centerpieces with eggplants and peaches.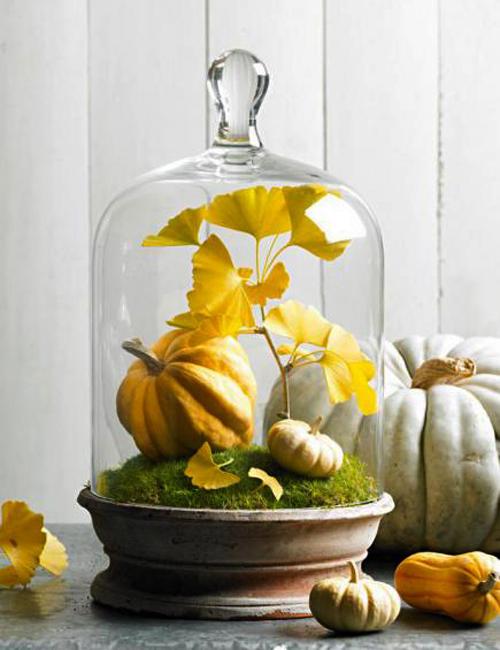 Natural branches with autumn leaves are a fantastic way to add height and interest to fall table centerpieces. They combine with flowers, pine cones, fruits, vegetables, berries, offering numerous formal and informal table centerpiece ideas. Designs with natural materials are excellent for bringing the outside to indoor spaces and amplify eco-friendly decorating ideas. Little glass vases or votives with candles create a soft glow at an evening and give a magic touch to Thanksgiving tables.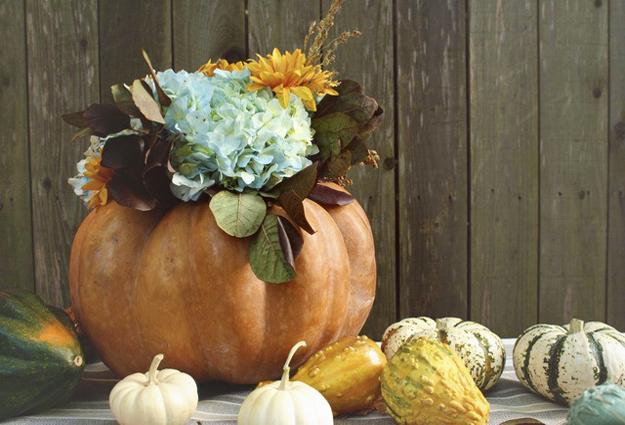 Halloween decorations capture the spirit of the fun holiday also. Carved pumpkins which show friendly designs make perfect bowls for holding fruits, vegetables, branches with fall leaves, and beautiful flowers. The pumpkins are a creative element which you can use to enhance your Thanksgiving table centerpiece. Carved out pumpkins look festive and make inexpensive bowls for fruits and vegetables that help to dress up your holiday tables.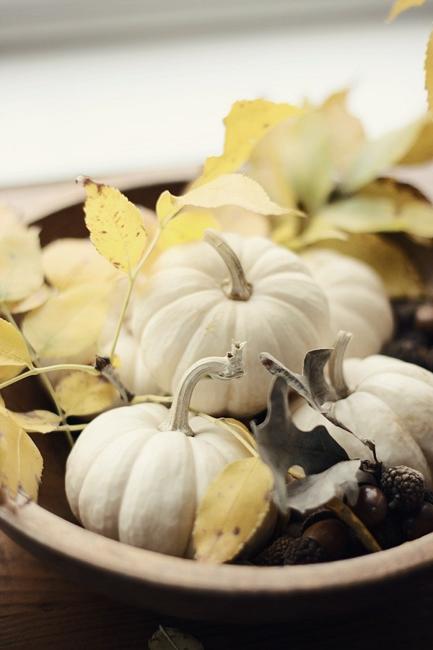 Like the pumpkins, fruits, vegetables, fall leaves, branches with berries, and greenery make lovely accents to seasonal centerpieces. The creative details and vibrant colors turn natural materials and edible decorations into eye-catching Thanksgiving table centerpieces at a minimal cost.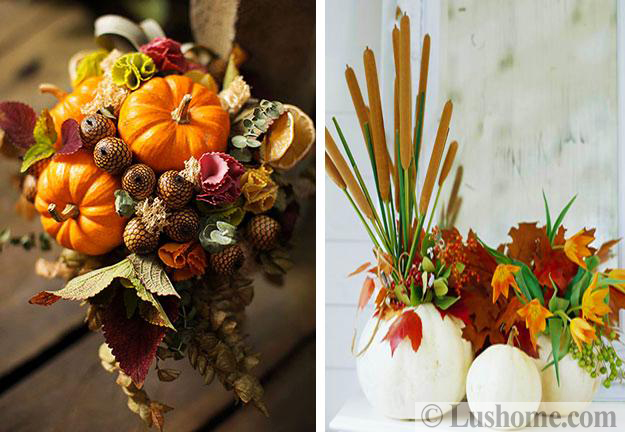 When looking for elegant and eco-friendly fall decorating ideas and original Thanksgiving table centerpieces in eco style, consider all natural materials that you can gather outdoors. Corn and wheat stalks, vines, cereals, nuts, acorns, chestnuts are just a few unique possibilities to dress fall holiday tables. Natural materials are affordable and charming. Embrace the best that the beautiful season has to offer to give your Thanksgiving decorating a creative, unique, and vibrant look.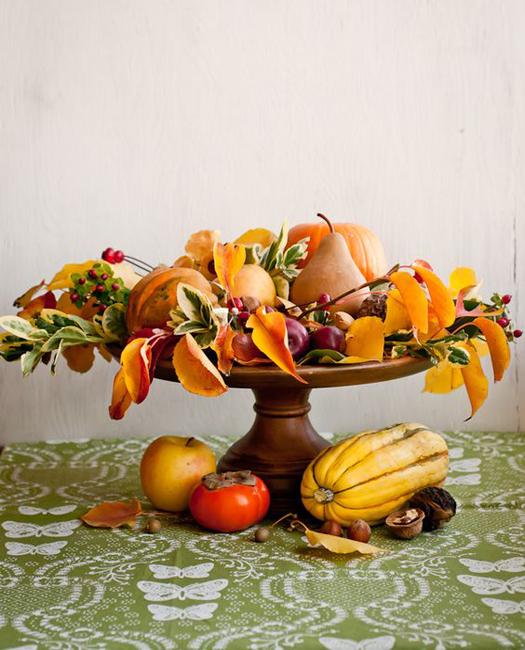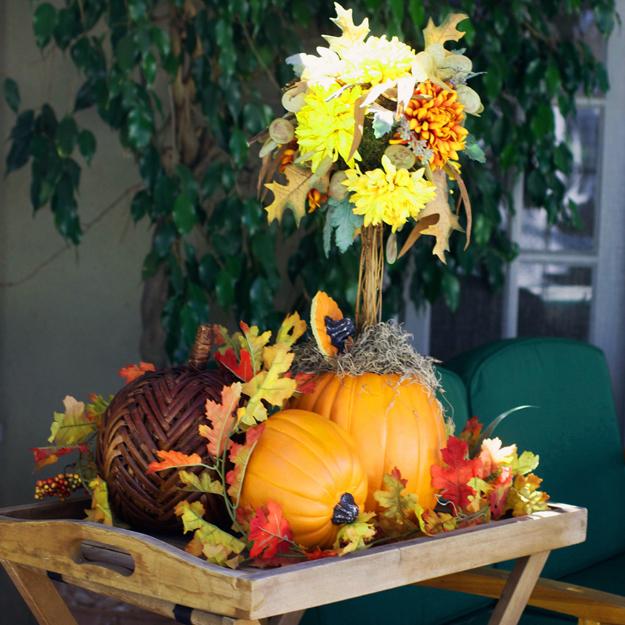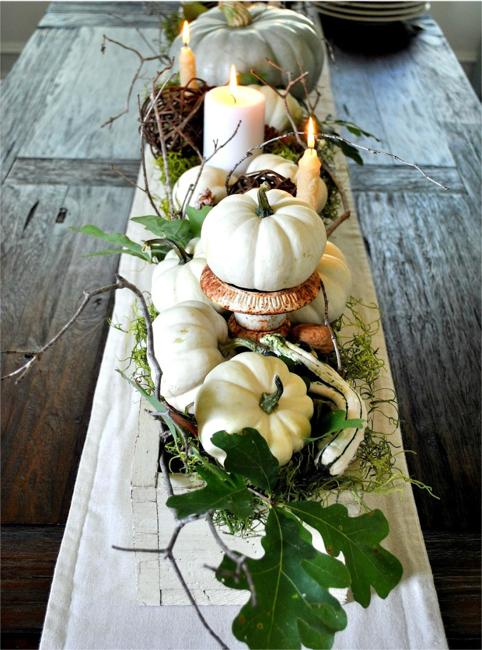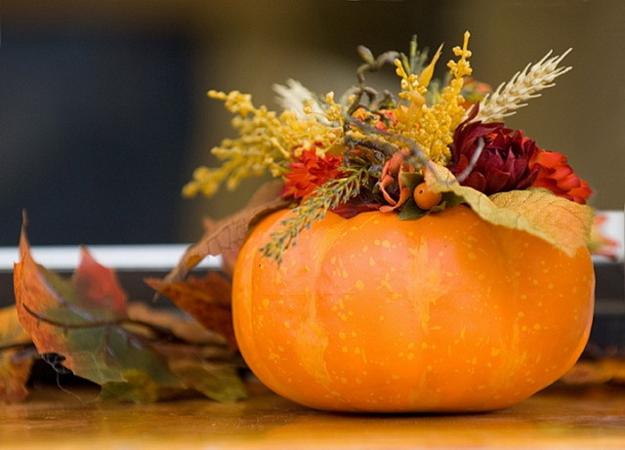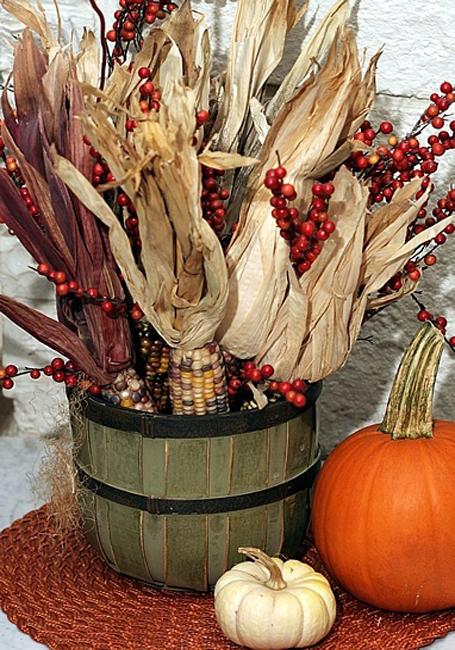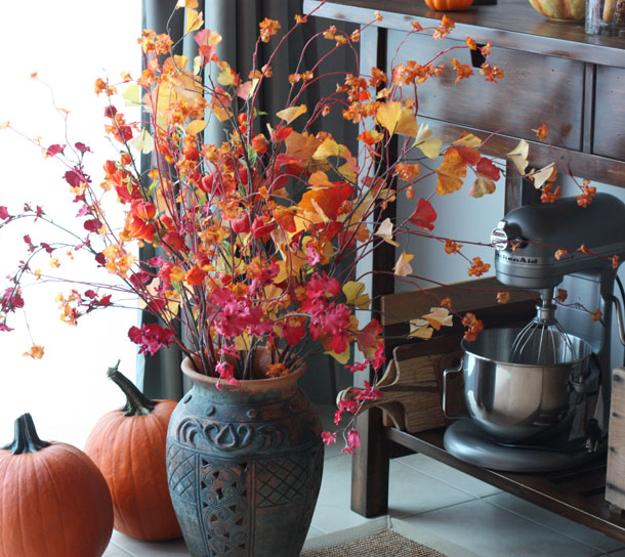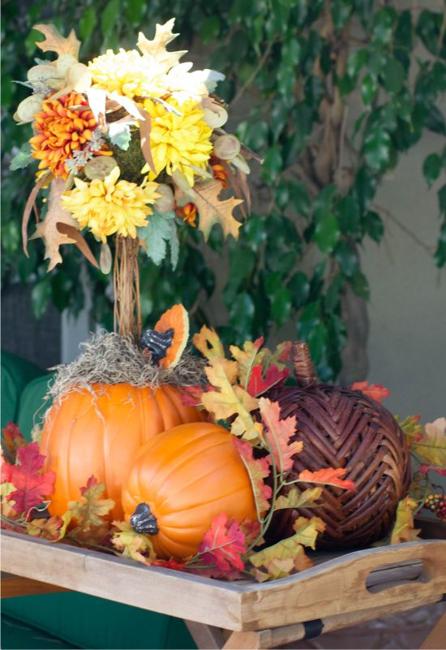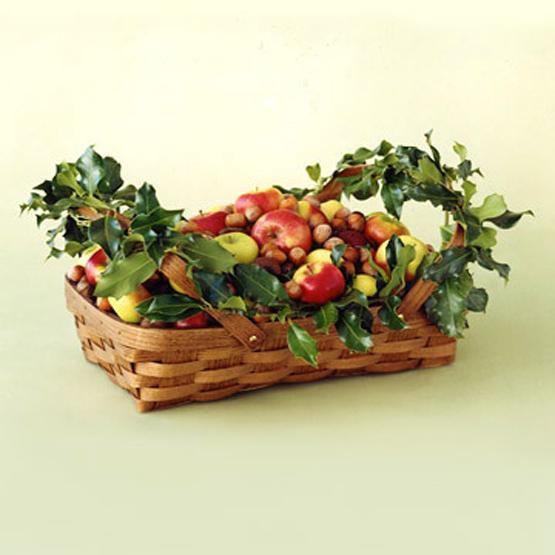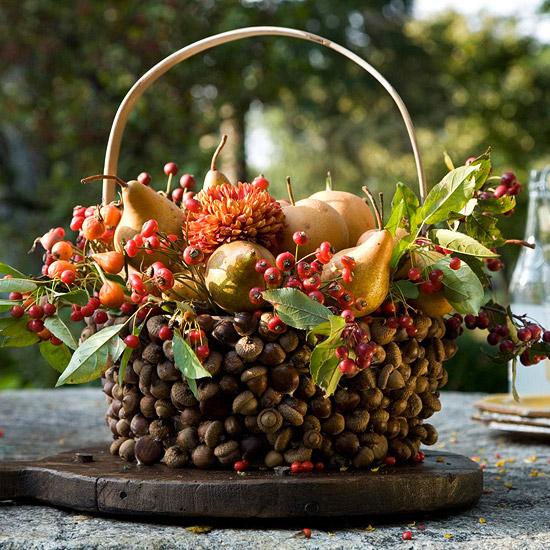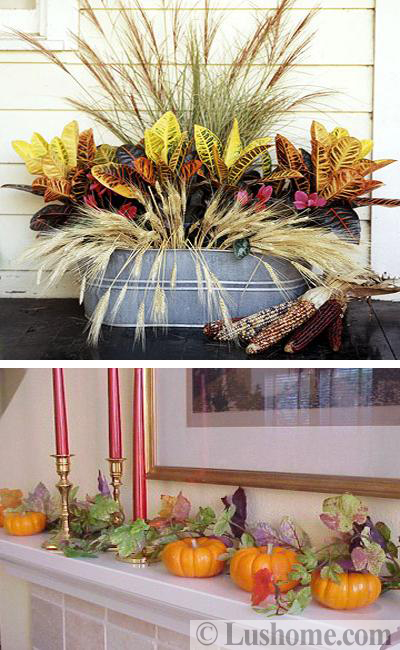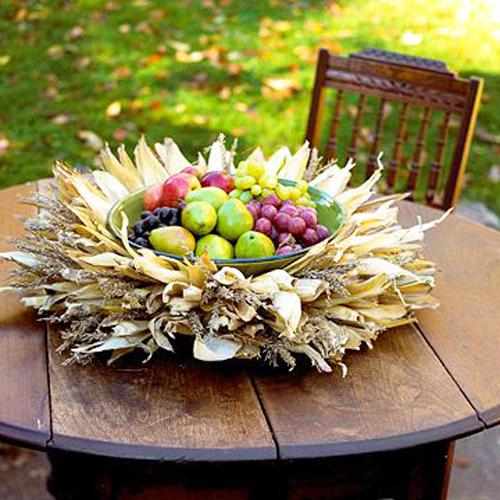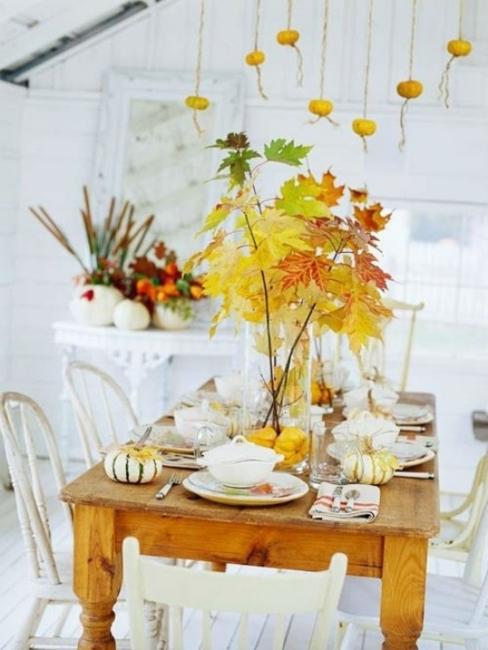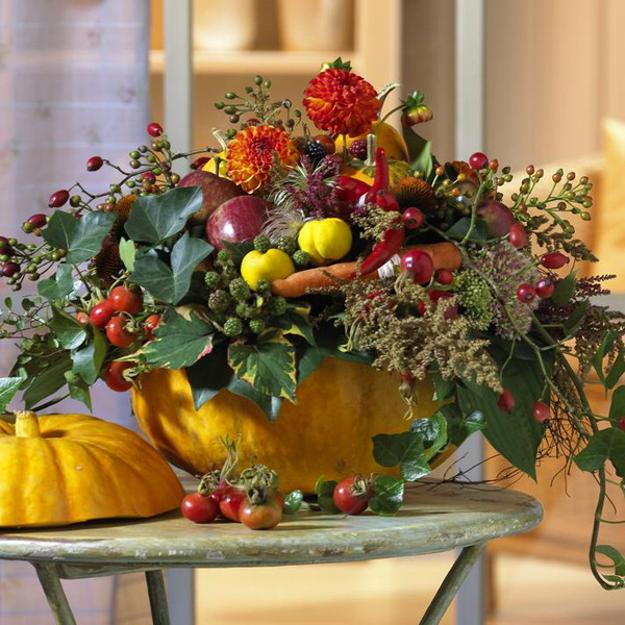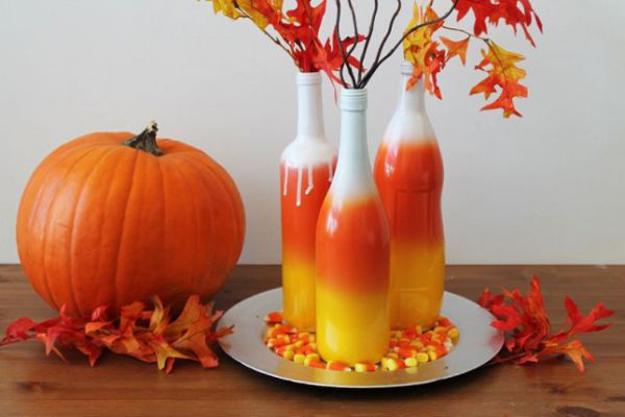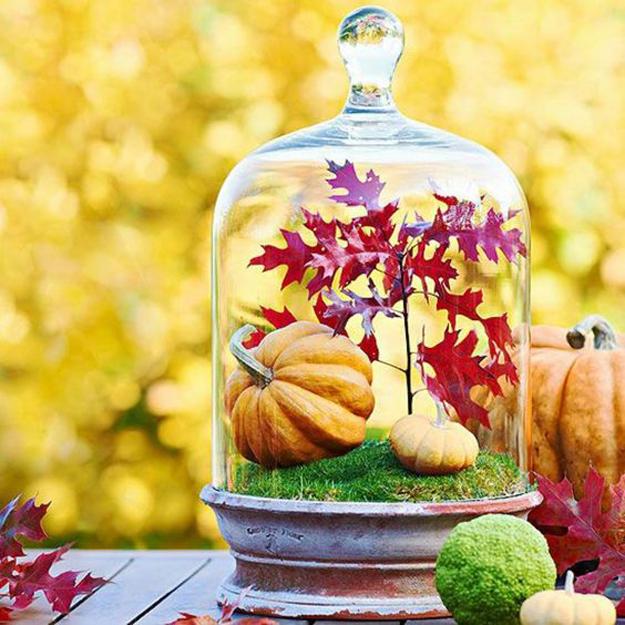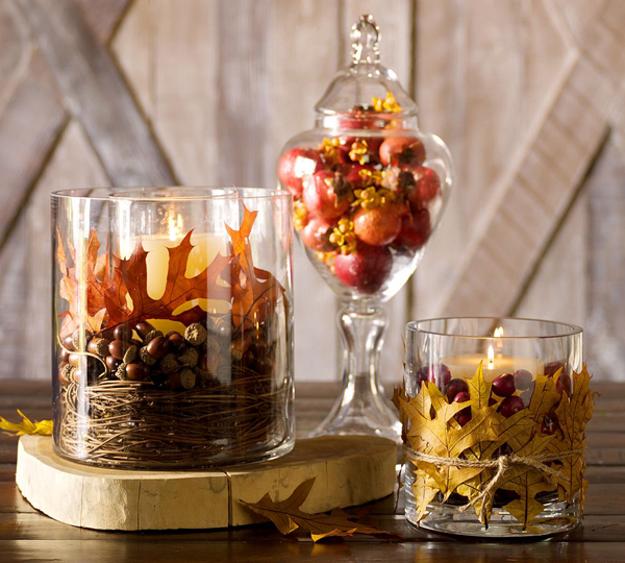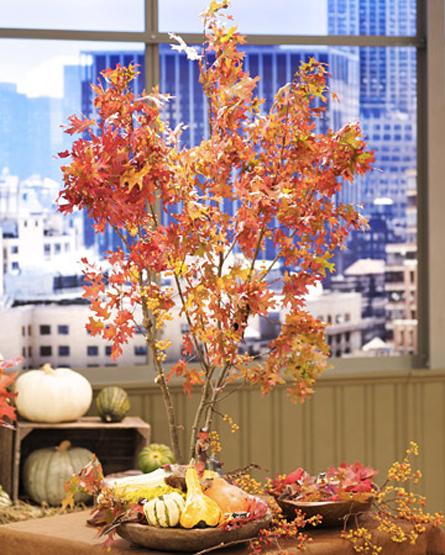 There are hundreds of reasons to recycle metal parts, old cookware, wires, tools for creating unique designs and decorating your office...
and enjoy free articles sent to your inbox