Spacious Modern House Design and Decorating, Peak 8 Penthouse in Colorado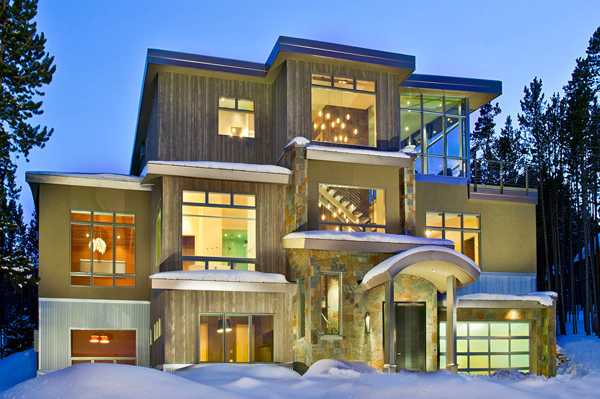 Spacious modern house design in Colorado offers a lush home interiors for a family with three kids. Peak 8 Penthouse features attractive exterior and generously sized interiors. The comfortable, functional and beautiful modern house is designed  in Colorado by architectural firms Michael Gallagher, michaelgallagher.com/ and New Mood Design, newmooddesign.com/
The gorgeous house is located in Breckenridge, a popular ski resort in Colorado, USA and offers three floors and 560 square meters of airy and inviting living spaces. The central part of this modern house design is the living room offering a breathtaking view of the mountains.
The large house features five bedrooms, including two master bedrooms, two children bedrooms and one guest bedroom. Gorgeous house exterior design impresses with natural stone, wood and steel material combination. A beautiful staircase design is complemented by an elevator, adding convenience to this unique and luxurious house.
Glass wall house design in Seattle
Modern house design with glass walls and bright furnishings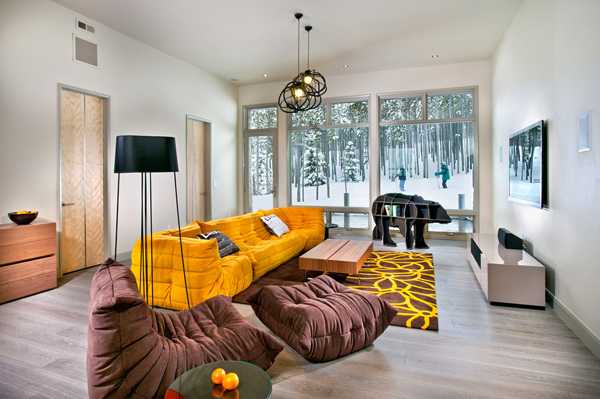 Light and bright colors are blended with exquisite interior decorating details, creating an atmosphere of comfort and warmth.
Natural wood and stone, warm yellow home furnishings and bright lighting make interior design and decor feel warm and welcoming.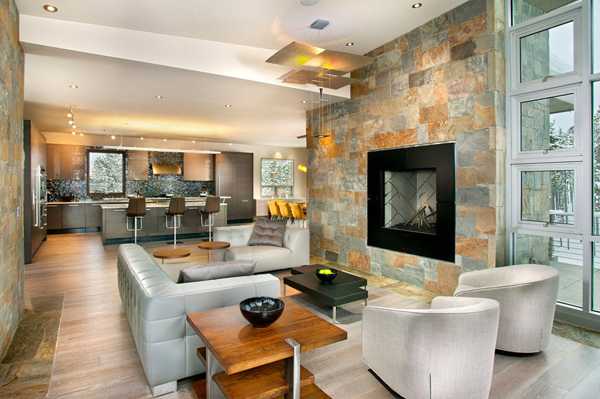 The house exterior features a beautiful combination of stone, wood and steel. Warm and neutral exterior and interior design and decorating colors echo the natural colors of spectacular landscape, creating a fairy tale like house, perfect for winter holidays and weekends.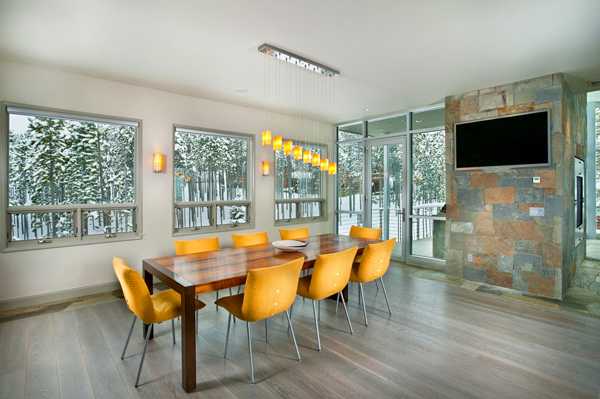 Modern house design in Japanese style celebrates the functionality and elegance of minimalism. Airy, bright rooms look inviting and comfortable. Natural...