Space Saving Ideas by Clap Design Adding Spacious Feel to Small Interiors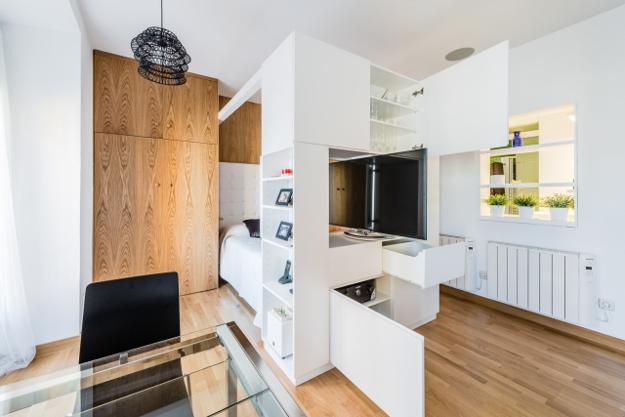 Space saving ideas help maximize small rooms, organize interiors, and improve their functionality. Space saving solutions are comfortable, stylish, and inspiring. Transformer furniture, innovative storage, bright lighting fixtures, and light room colors work well together for small rooms. Contemporary space saving designs look intelligent and add character to modern interiors turning small spaces into bright, elegant, and airy rooms.
A space-saving approach is perfect for organizing and decorating small apartments and homes. Compact furniture design, space-efficient storage solutions, bright lighting fixtures, and light room colors create a pleasant illusion of spaciousness in small homes. Lushome presents an inspiring project by Clap Design!, www.clapdesign.es, offering smart ideas for improving small rooms.
People like light, and well lit, organized, and bright living spaces. The multifunctional interior design integrates different zones creating one open space which feels inviting and comfortable. A bathroom in a bedroom, a small office in a bedroom, or a bedroom in a living room are popular space saving ideas in modern interior design. The small apartment ideas revolutionize space saving solutions, offering open storage ideas and giving fantastic inspirations for contemporary interior design.
Space saving furniture and planters for small balcony designs
Transformer design ideas, space saving furniture for small rooms
Space saving ideas for small apartment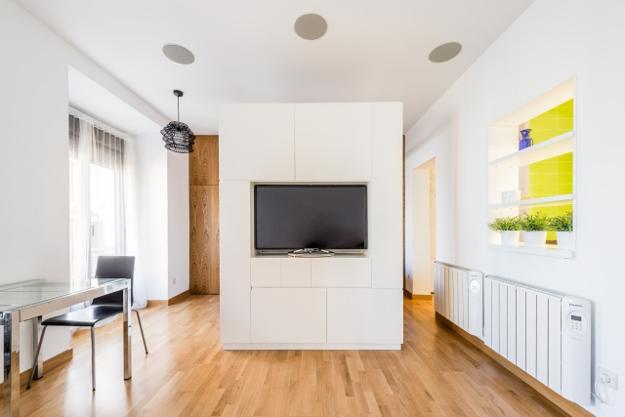 Decorating small apartments and homes in light colors increase the living spaces visually. The little apartment in Madrid shows demonstrates that small spaces in light colors feel airy and bright. Multifunctional interior design that opens spaces just increases the effect.
The partition wall design changes the organization of this small space allowing to create privacy for a bedroom and to add the entertainment center and small home library. The space saving furniture design and rotating TV panel create very comfortable areas in the small bedroom, dining zone, and living room.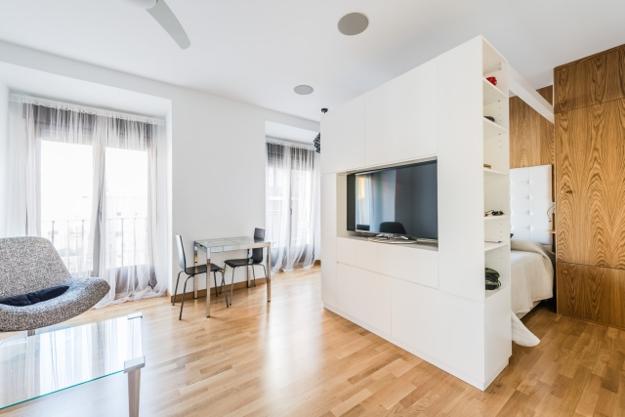 The small interiors are elegantly simple. The storage solutions are contemporary and space efficient. Combined with plenty of natural light and light colors these comfortable storage spaces improve small rooms and create functional and modern interiors. Wood elements, Green color accents, glass panels, and houseplants give a natural feel to the interior design and beautifully emphasize a pleasant atmosphere.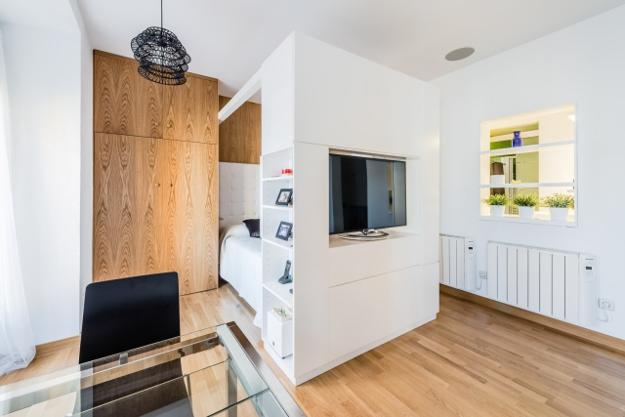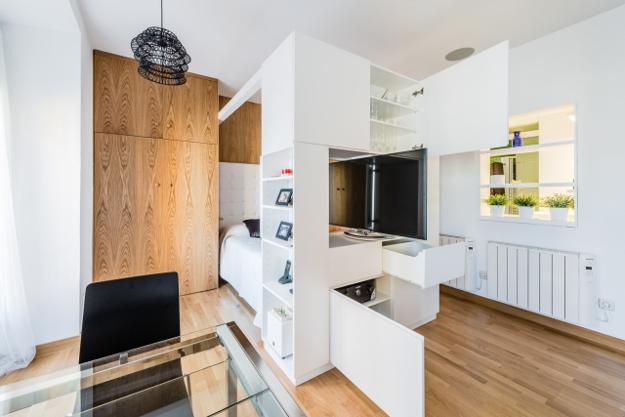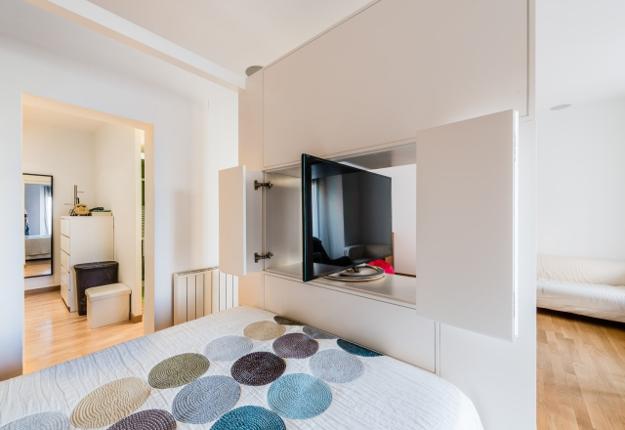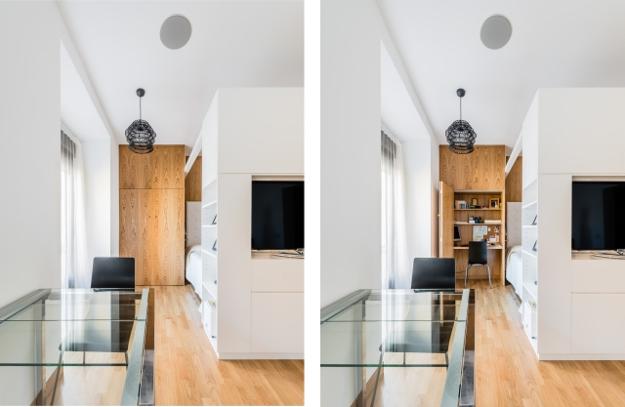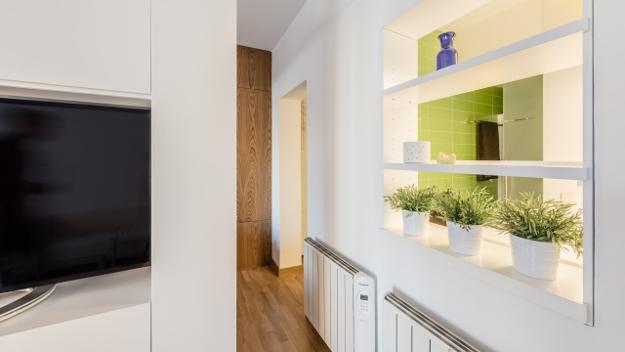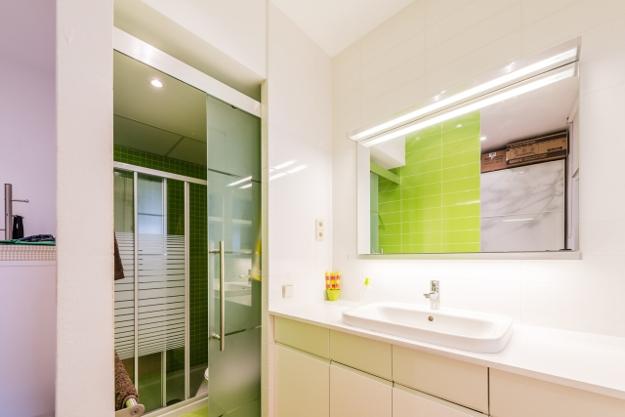 Small spaces that are functional and comfortable look stylish. Here are a few tips for decorating small apartments and homes and...