Small House on Wheels Offering All Amenities and Comfortable Living Spaces

Green Design Ideas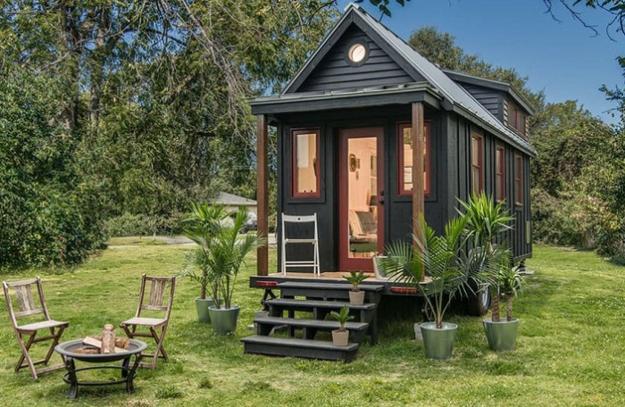 Portable house design with porch
wood furniture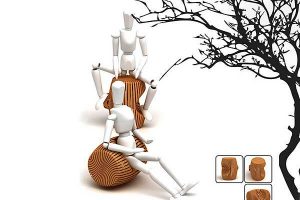 Cabins and cottages provide fabulous inspirations for small house design. A team of DIY experts from Tennessee builds incredible, inexpensive, mobile homes which offer fascinating freedom for modern nomads and nature lovers. Lushome presents a portable, small home that offers 246-square-foot open, functional living space with all standard amenities and comfortable interior design.Riverside tiny house is not only
Riverside from New Frontier Tiny Homes, www.newfrontiertinyhomes.com/ is a towable, charming, inviting, little home, perfect for a single person or a young couple. Green architecture and interior design in a minimalist style create the beautiful cabin on wheels and allow decorating in style. LED lighting, high wall windows, an attic bed under a traditional roof create modern, small home with a cozy interior.
The Green building includes a living area, dining space and kitchen, sleeping loft and storage areas, a small porch, a composting toilet, a stainless steel shower, and an external storage box. The small kitchen has a stainless steel sink, wall racks, shelves, custom wood cabinets, a portable, two-burner cooktop, fridge and small freezer. Folding dining table and chairs are space-saving and functional.
ProtoHaus Trailer and eco home design ideas
Space-saving design for small cabins
Retro-modern homes on wheels with convertible furniture for spacious interior design
Portable small home on wheels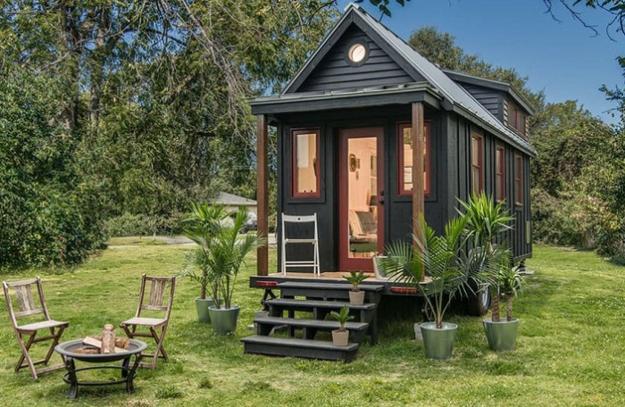 Space-saving, multifunctional, modern interior design, gorgeous natural colors, and textures of wood turn small spaces into comfortable and stylish zones for dining, cooking, entertaining and sleeping. The smart interior design, built-in furniture, and contemporary storage strategy allow the designers and DIY enthusiasts create fabulous small homes.
New technology and Green building ideas come together to make small homes functional and comfortable. A tankless propane heater provides hot water, and a mini split heat pump controls the indoor air temperature. LED lighting saves money while beautifully illuminating the living spaces. Fully furnished and inviting an adventurous homeowner the portable home costs $79,000 US.
1. Modern interior design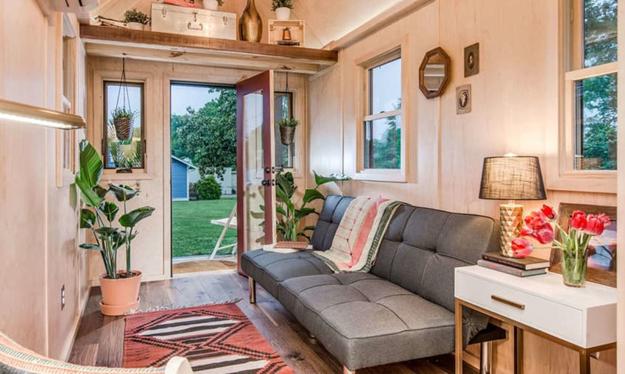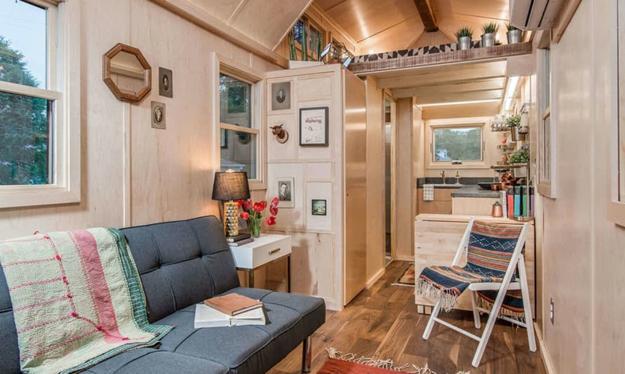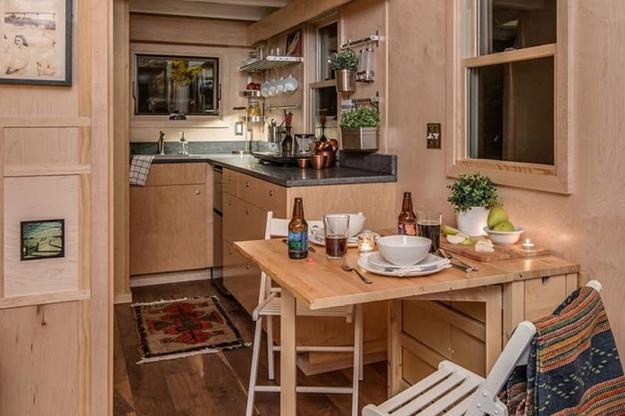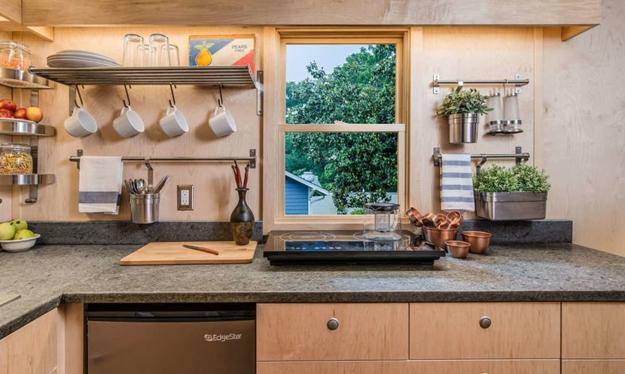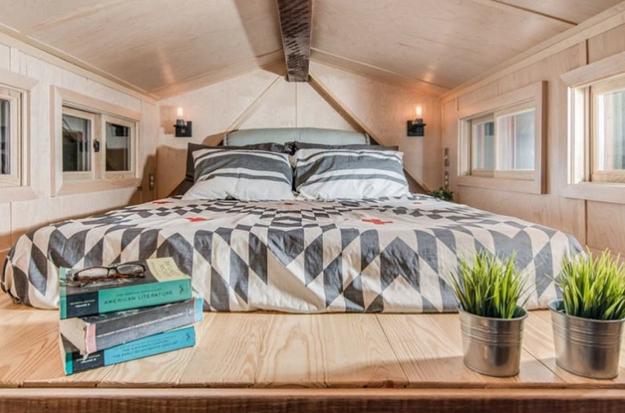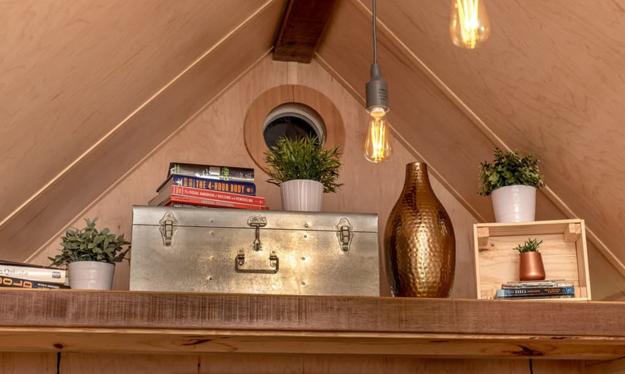 2. House exterior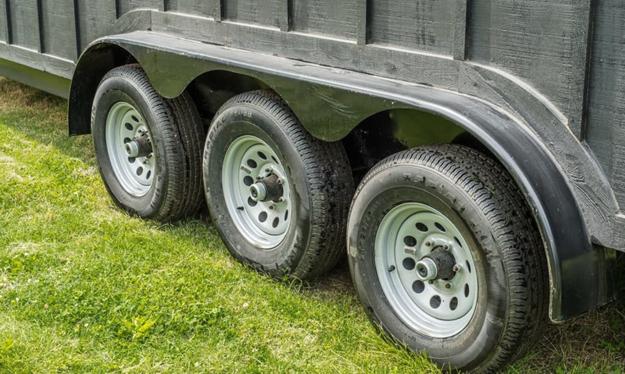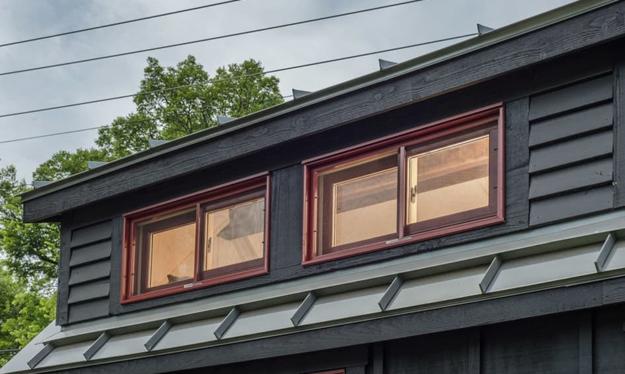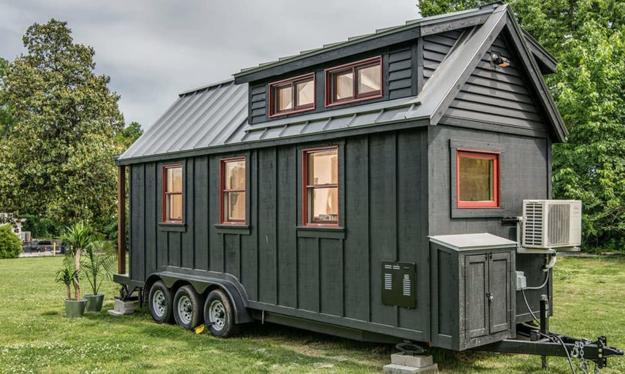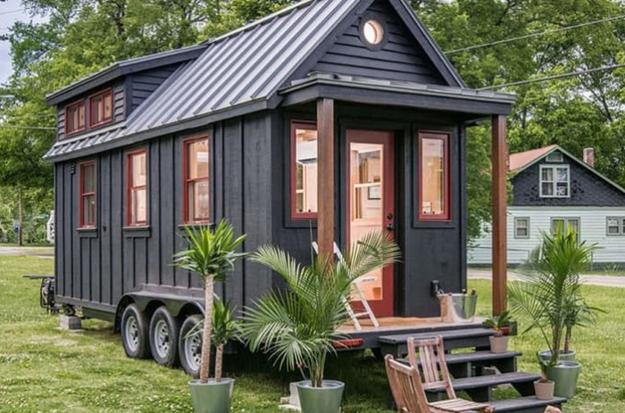 It is possible to find enough space for a small bedroom even in a tiny apartment or home. Here are smart...
and enjoy free articles sent to your inbox