Small House Design Ideas, Functional and Modern Small Spaces in Minimalist Style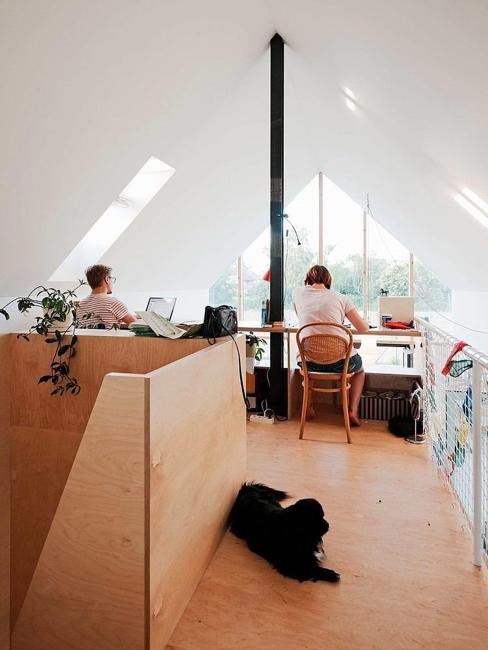 Small home office for two, attic with inclined roof windows
A small house feels like a cottage lost in the beautiful countryside and offering stress-free style for happy people. The cozy and warm small rooms create a small functional home built in Bratislava with natural wood. The country house design is inexpensive and feels inviting. The small spaces are bright and comfortable. Large window designs provide pleasant views and invite sunshine into the home interiors.
The wooden house is the work by architectural studio JRKVC in Slovakia. The traditional house design is ideal for people who appreciate the functionality and comfort and do not want to shock their neighbors by futuristic ideas. The elegant simplicity and functionality blend with natural materials creating a modern house with lots of space for various activities, for rest, work, and entertainment.
Small house designs offering inexpensive and comfortable lifestyle
Small cabins and house designs for DIY projects
The space-saving house design features two floors. Polished concrete of the ground floor sends a contemporary vibe, while the wood floors on the upper level add warmth to the comfortable and bright rooms. The minimalist interior design is the perfect trend in decorating small spaces. The small kitchen is functional, and the living room offers everything a person needs for a comfortable, relaxing life.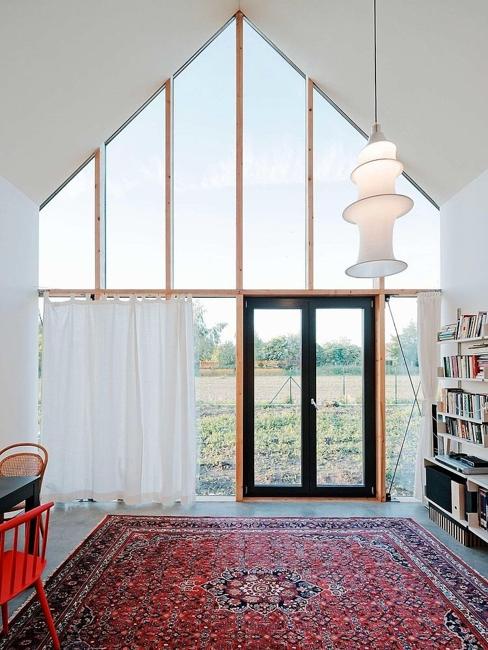 The home office design features a glass wall and warm plywood walls. Large window designs and natural wood harmonize the interior design and make small spaces feel cozy and modern. The practical, space-saving approach to the little house design is ideal for creating cheap, comfortable, and modern home interiors.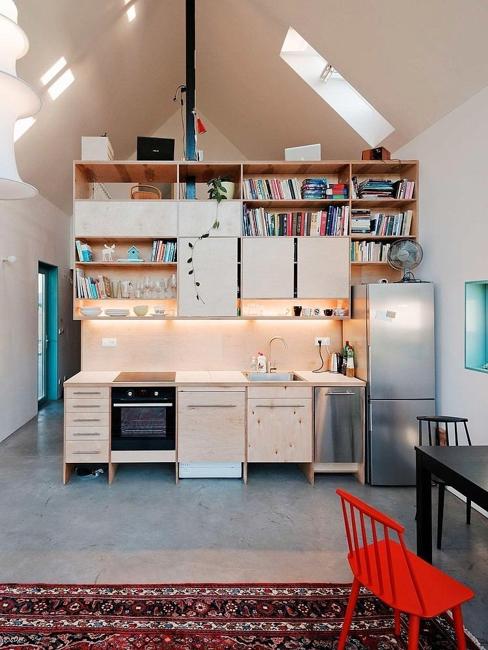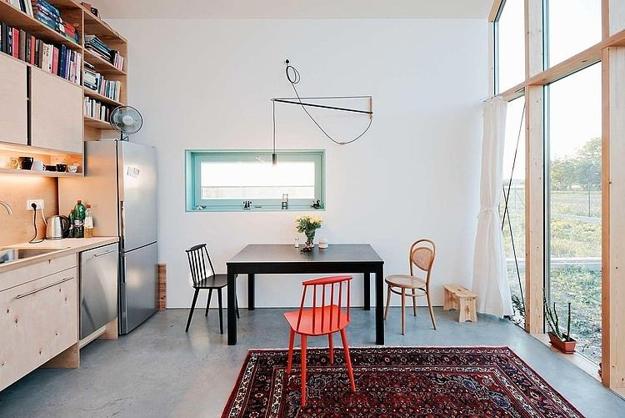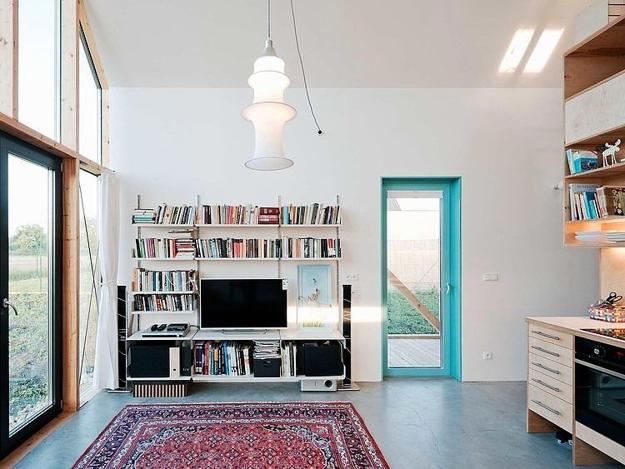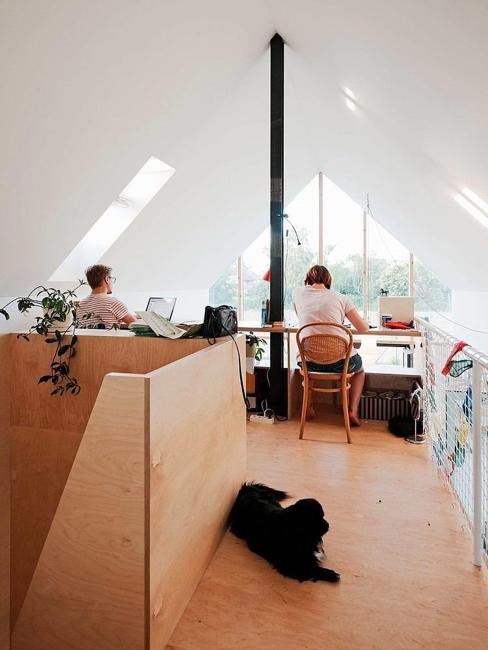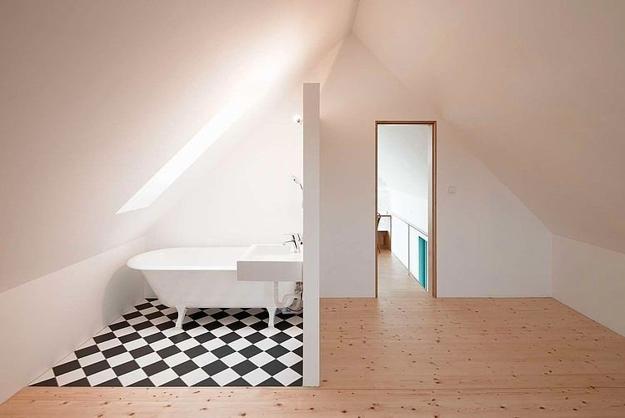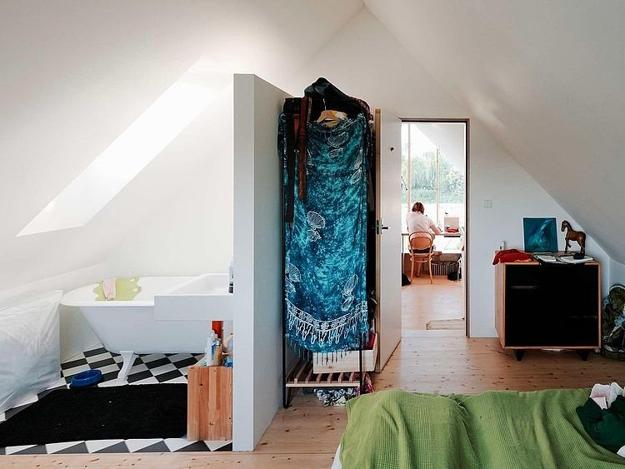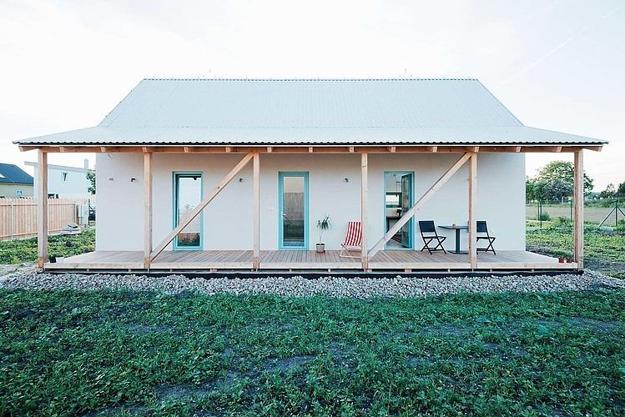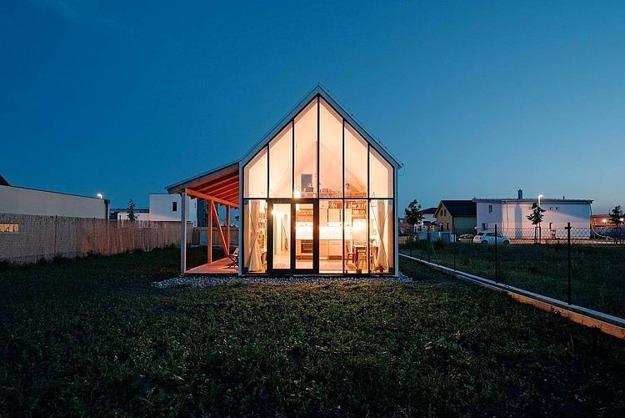 Bright home interiors and amazing views of the ocean make this beach house a dream place. Large windows, light, neutral room...