Recycling Wood Pallets for Modular Furniture Adds Personality to Modern Loft Conversion Design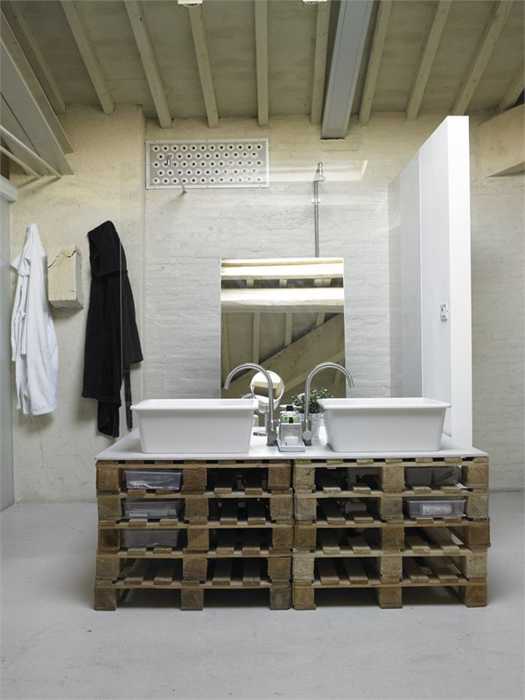 room dividers

Recycling wood pallets for creating a contemporary kitchen island and beds on casters created a loft living space with unique character and eco feel. This spacious loft conversion design creatively transformed an open loft into a flexible and stylish home with a contemporary kitchen, impressive sliding room dividers and stylish decor.
The modern loft living space allows to organize small events at home and offer modern, functional and intimate accommodations for guests. Recycling wood pallets for a contemporary kitchen island on casters creates an eye-catching focal point of modern interior design in eco style.
The Pallet Loft is the work of Florence based design firm Studio Q-Bic, www.q-bic.it The 1,937 sq ft loft conversion design turned it into a multifunctional living space with few conveniently located zones connected by generous openings and separated by sliding room dividers.
Loft conversion design with modular furniture and sliding room dividers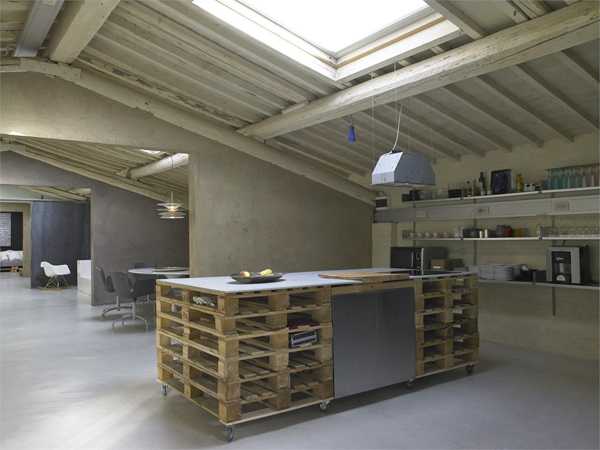 Modular furniture and decorative surfaces comprised of recycled wood pallets are green ideas that make this loft look different. Creative recycling ideas increased the flexibility of loft conversion design and helped add original details to modern interior design.
In addition to providing mobile furniture, decorative surfaces and storage spaces, the wood pallets echo the beamed ceiling and enhance the industrial feel of modern interior design.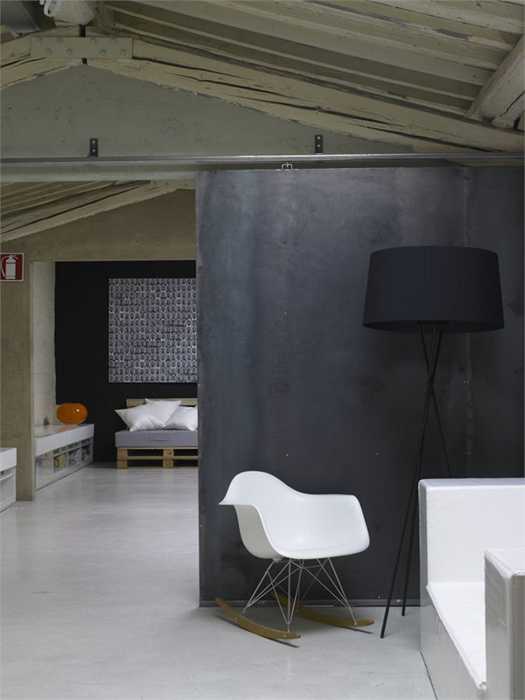 The modern loft conversion design features sliding iron walls that separate sleeping areas at each side of the apartment from the living and entertaining zones. Sliding iron wall partitions make a statement, adding dramatic room dividers to modern loft conversion design.
Recycling wood pallets for handmade furniture, 15 DIY projects
Recycling wood pallets for large sofa design with convenient storage shelves
Recycling wood pallets for handmade furniture, 22 green design ideas
Beds on casters are made of wood pallets also, creating easy to move modular furniture pieces on casters. Two sinks stand on wood palettes, turning recycling into original interior design bathed in natural light from the skylights.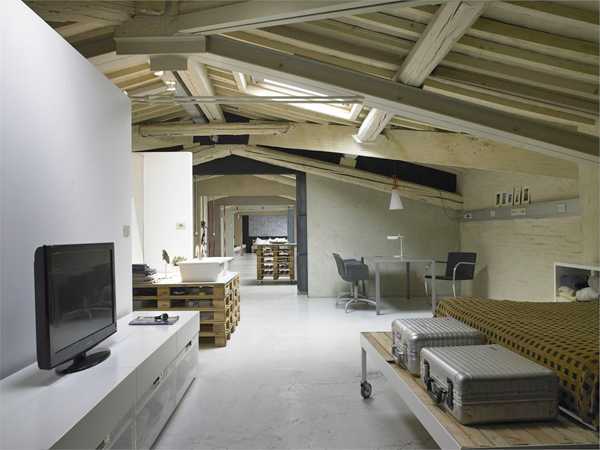 Photos by Lorenzo Nencioni.
More from architectural designs

Modern houses with original roofs look unique and spectacular. A roof is a functional architectural element that adds personality to a...
and enjoy free articles sent to your inbox