Painting Tree Trunks, Creative Landscaping Ideas from Artist Wang Yue

Decorating Ideas

Outdoor Living

Plants and Flowers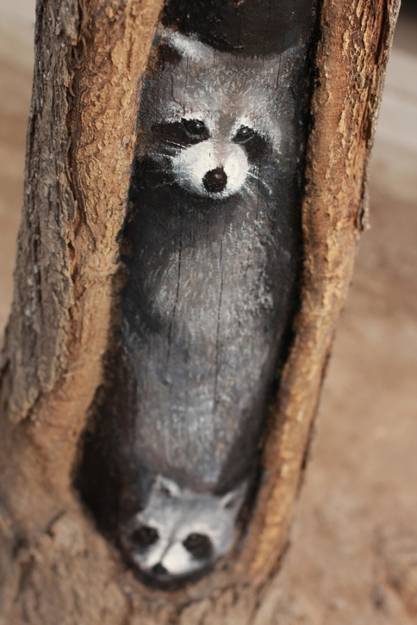 landscaping ideas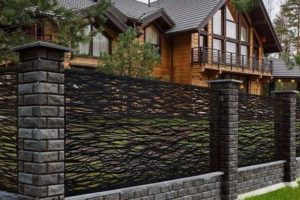 Paint is fun. Decorating trees with paint and nature inspired images is a wonderful way to personalize yard landscaping, create brighter streets and add interest to public parks. Lushome presents the painting artworks by Wang Yue, the artist using tree trunks as a canvas for colorful painting.
23 year old artist is changing the look of Chinese streets, offering a pleasant way to color the world. Yard landscaping ideas and single trees can be transformed into spectacular pieces. Any wood imperfection can be combined with creative designs, bringing the art of decor into everyday life.
Small animals and birds, fall leaves colors and winter scenes give great inspirations for tree painting by Wang Yue, www.meitu-art.com/. Photographs help create her colorful and interesting paintings and allow to beautify tree trunks with realistic natural details.
Bright painting ideas for decorating trees, creative backyard ideas
Painting ideas for tree trunks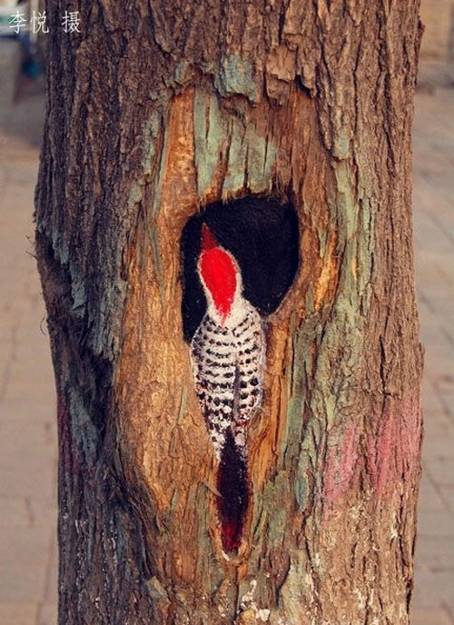 Inviting nature into our life opens new opportunities for changing yard landscaping and designing bright environment. Wang Yue uses tree trunks for creating artworks, but her painting can inspire more creative yard landscaping ideas and backyard decorating projects.
The artist bring the nature into Chinese cities, which are among the most polluted in the world. The goal is to give colorful and vivid look to gray city streets in China, but the painting ideas can be used for accentuating lacking interest fences or boring backyard designs anywhere in the world.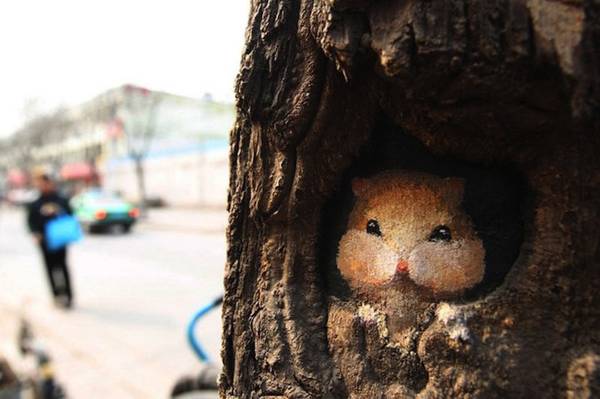 Each of her tree trunk painting takes up to two hours. The time to choose the right tree and find a good surface for a certain painting takes longer. The artist select a digital photograph which is perfect for each tree trunk and transform the tree into the unusual artwork in eco style.
25 ideas to recycle tree stumps for garden art and yard decorations
Land art and inspiring backyard decorating ideas
Amazing eco art and yard decorations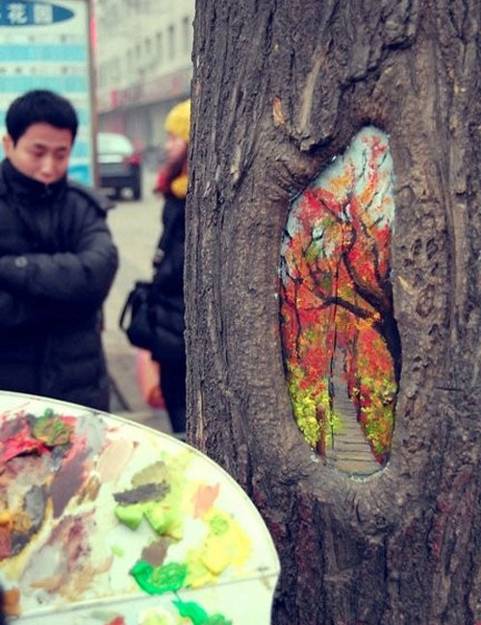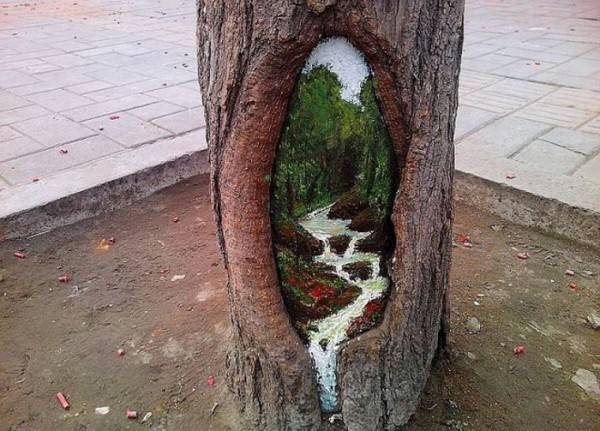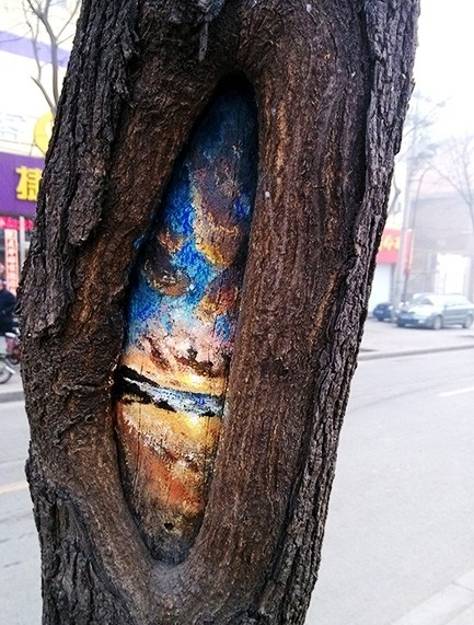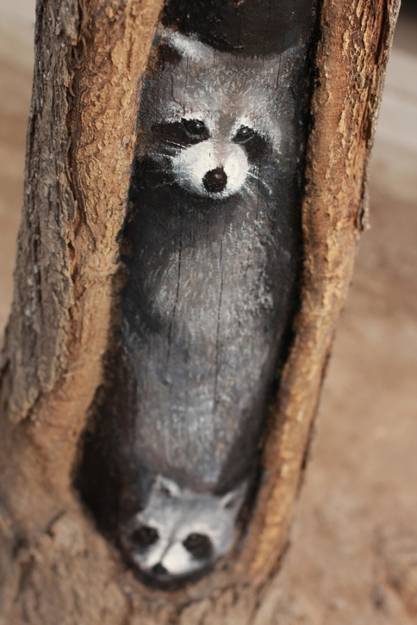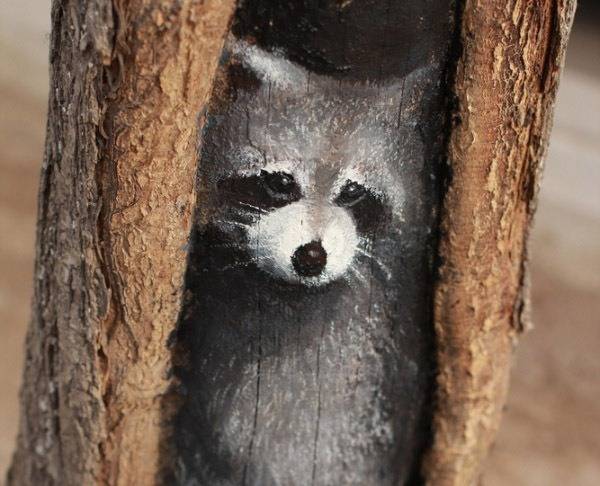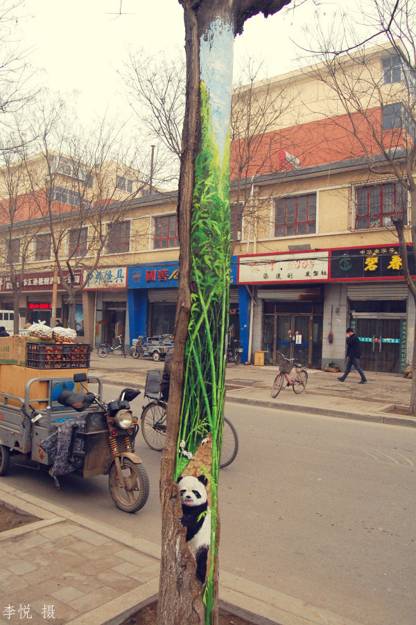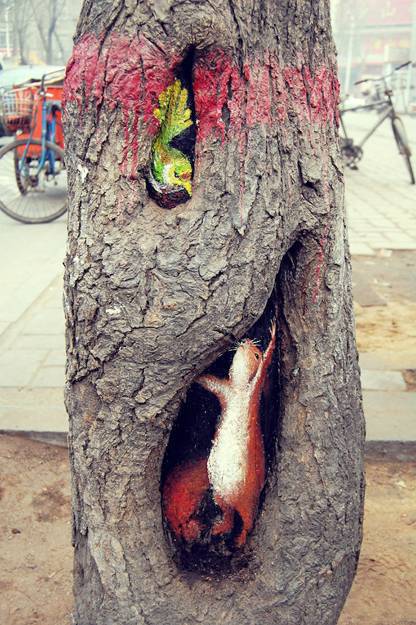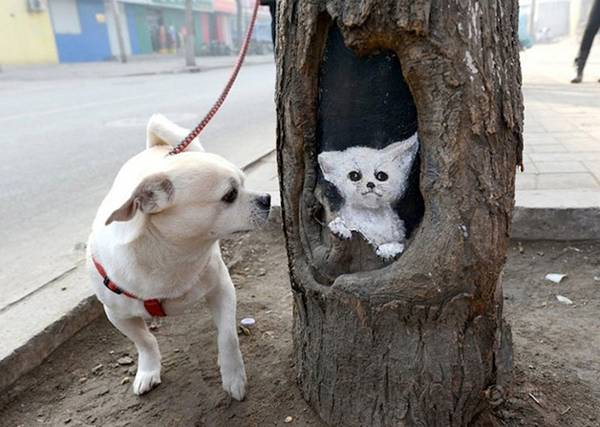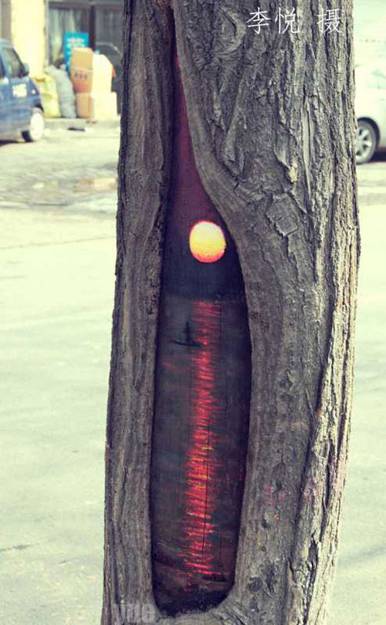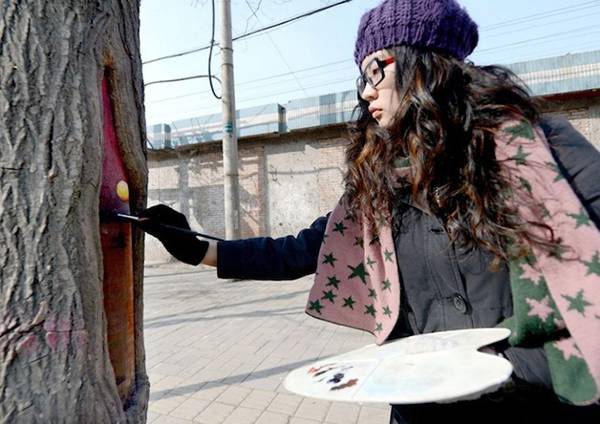 More from yard landscaping

Wildwood House by Giulietti Schouten Architects offers spacious and bright home interiors enhanced by gorgeous views of the surrounding forest. Concrete...
and enjoy free articles sent to your inbox