Nautica Hanging Chair Design, Modern Chair by Mut Design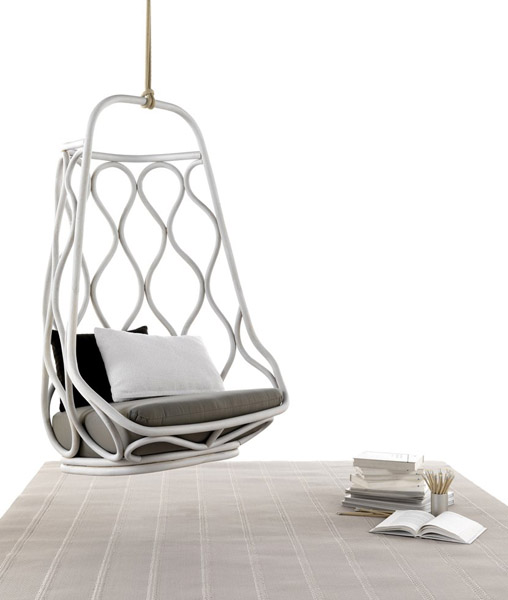 Designer chair Nautica, modern furniture design ideas
Hanging chair Nautica is an attractive modern furniture piece that features light design, classy white color and ergonomic shape, adding comfortable and appealing interior decorating item to home interiors and creating playful mood.
Hanging chair design looks surprising and unique. Designer chair which is strong and durable, is a creative way to reinvent hanging rattan chairs that are charming and romantic.
Modern chair design from Mat Design, www.mutdesign.com/ is inspired by the nature, blending the attractive curves of ocean waves, the softness of natural materials and intricate shadows that sunlight creates.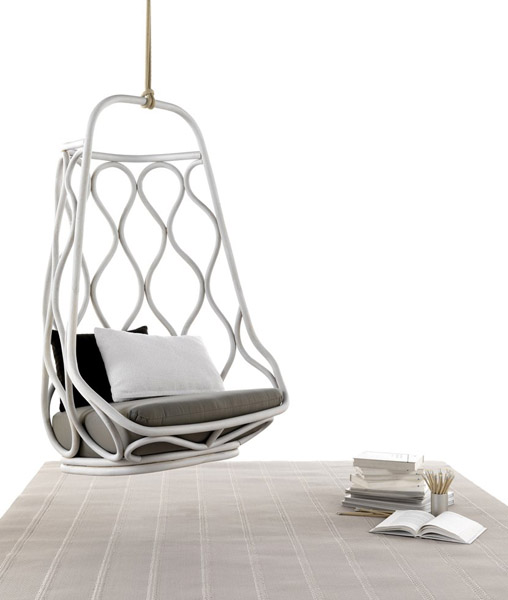 Designer chair description from Expormim
Nautica is a hanging chair that pays homage to one of the first pieces created by Expormim, www.expormim.es/in the 1970s. The swing, created by Mut Design, is intended to surprise.
Like the previous piece, it hits the nail on the head in its return to and reinvention of the use of rattan. As it hangs from a tree branch, or from a free-standing structure, Nautica stands out for the subtle play of shadows it creates as it moves–shadows which suggest the play of sunlight on ocean waves.
Rattan like modern chair with soft white cushion
Despite its visual lightness, the piece is characterized by its strength and resistance. It is also adequate for any setting, whether interior or exterior; it is an invitation to have fun with its movement and its design.
Hanging chair design Nautica

Here are great ideas for kids toys storage and wall decoration with small cars that everyone would love. DIY organizers, like...