Multifunctional Board Loop Transforms into 9 Unique Furniture Pieces

Furniture Accessories

Interior Design Ideas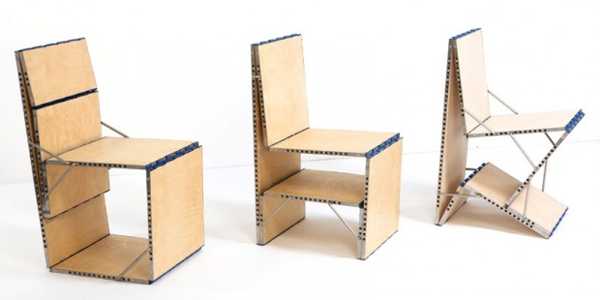 Wooden chairs, transformer furniture
shelving ideas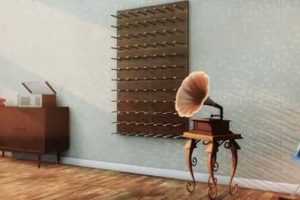 A multifunctional loop, created of boards and metal hinges, changes its geometry and transforms into various furniture items. Loop Chair design by Boaz Mendel offers a unique opportunity to change furniture function quickly and easily.
Constructed from seven boards of varying lengths, that are connected in the loop by hinges, the Loop Chair can transform into nine different furniture items. By folding the hinges in the loop you can create chairs, bar stools, coffee tables and decorative stands.
The final Loop Chair design is a platform for creating a wide variety of unique furniture items. Folding the hinges and affixing the shape with the help of special connectors designs a different piece of furniture in each different state.
Transformer furniture design ideas
Unique furniture design ideas, Mutation Furniture collection
Transformer furniture design ideas, space saving furniture for small rooms
Futon mattress and space saving ideas, transformer furniture for small rooms
9 states of transformer furniture design
Every folding position has a defined function and it is possible very quickly to go from a television chair to a bar stool, from a bookshelf to a coffee table. Unique furniture design allows to do it all with great ease and according to personal needs.
The connectors come in a case, which serves not only for the storage of the rods that are not in use, but also as the instruction booklet for the assembly of the different shapes. The 12 possible states for this unique furniture that made of a board loop, are printed on the case.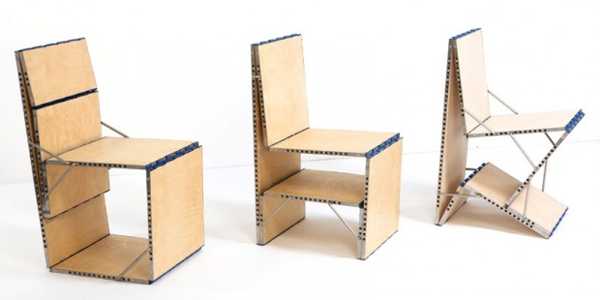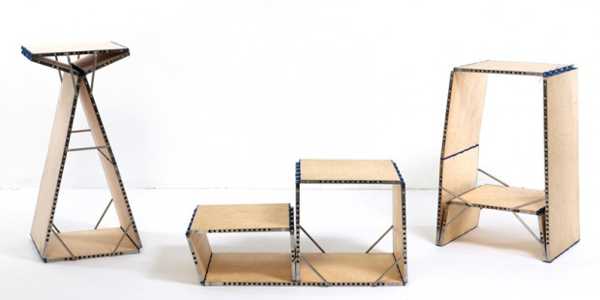 All you have to do is imitate the shape and place the connectors in the right holes, creating unique furniture for your room or office.
More from modern furniture

Weave furniture design blends traditional techniques and modern trends in decorating with handmade items. Using natural ropes and twines, you can...
and enjoy free articles sent to your inbox