Modular Furniture Cushions in Prism Shapes Creating Modern Chairs with Wooden Frames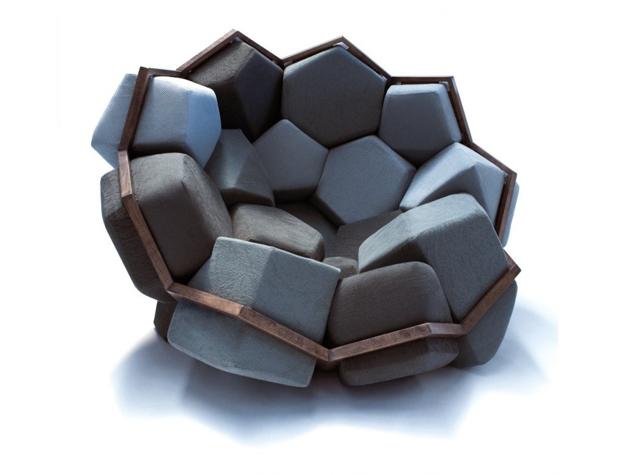 Modern chairs with prism cushions add pentagon and hexagon shapes to room decorating
VALENTINES DAY IDEAS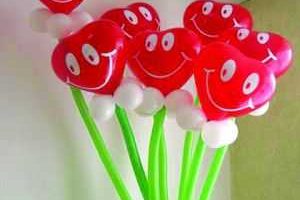 Modular furniture blocks in various prism shapes make interesting 3d elements for creating modern chairs. Arranged in wooden frames, these solid 3d blocks build playful and unique furniture pieces with pentagon and hexagon bases. The modular Quartz armchair is a collaboration furniture design project between Davide Barzaghi and CTROL ZAK , www.ctrlzak.com .
These modern chairs bring interesting geometric shapes, – pentagons and hexagons that create various prisms, but perfectly match edges. The modular furniture pieces were designed for ultimate comfort and offer customers the most amazing, unique and relaxing experience.
Stylish and unique furniture design idea gives the modern chairs a surprising and whimsical look. The chair cushion is designed of modular prisms made of natural foam. Soft and flexible, the modular furniture elements can be removed with ease and used as individual seats, adding small poufs that are comfortable also.
Modern chairs with prism cushions and wooden frames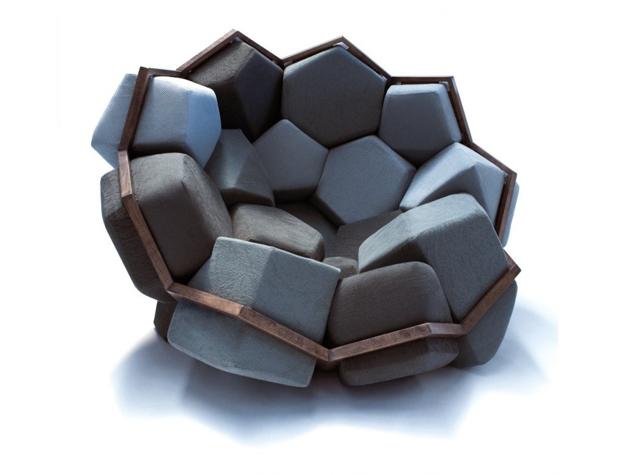 The modern chairs features simple and durable wooden frame. The beech wood structure is designed for 3d solid geometric blocks. The modular Quartz armchair is a system that couples two-dimensional pentagonal and hexagonal wooden structures with soft foam blocks for innovative chair design.
The modular block in geometric shapes are covered with ecological fabrics and come in mixed colors. Light and gray color shades produce a stunning result of 3d texture. Very creative and unique furniture design ideas add interest to these modern chairs and turn simple home furnishings into contemporary home decorations.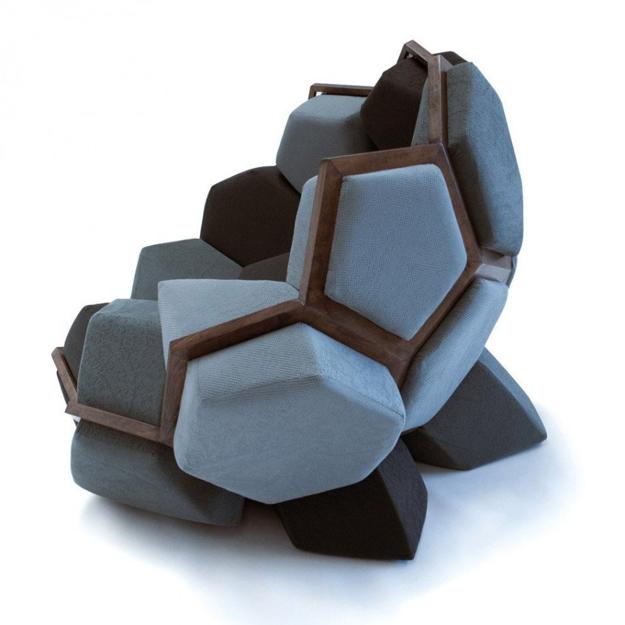 These modular furniture pieces are functional and comfortable. A variety of prism shapes creates fabulous geometric cushions that can be adjusted in accordance with individual preferences. These modern chairs look cozy and inviting, creating a nice impression and offering a great way to refresh room decorating in creative style.
Modular shelving and modern wall decorating ideas
Modular furniture units turning into tables, stools, shelves and storage containers
Modular sofa blending transformer ideas into space saving furniture design
These modular furniture pieces are exclusive and expensive. The price is $13,999 for each chair. The modern chairs are available from online shop Touch of Modern.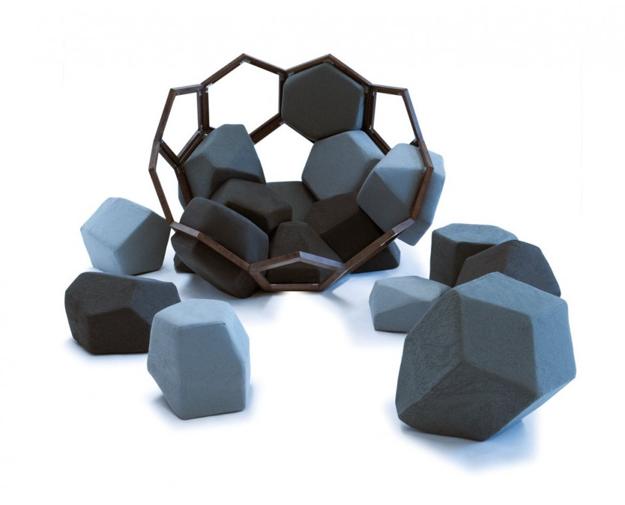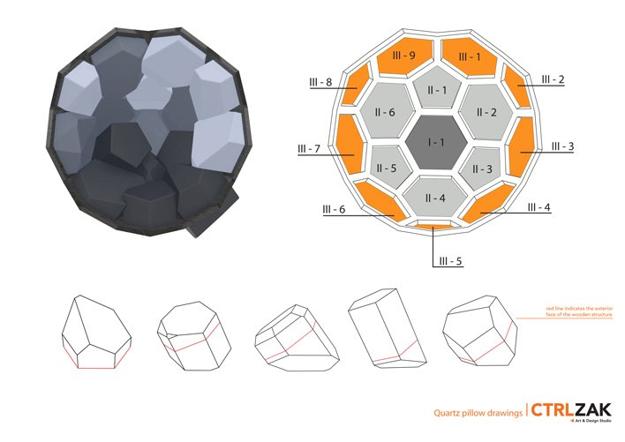 More from contemporary design

Modern house design in Japanese style celebrates the functionality and elegance of minimalism. Airy, bright rooms look inviting and comfortable. Natural...