Modern Room Design Transforming Small Spaces of Old Tower Crane into Luxury Hotel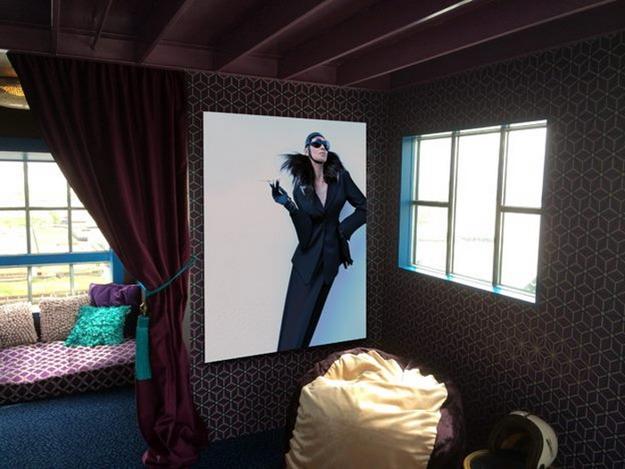 CHRISTMAS TREE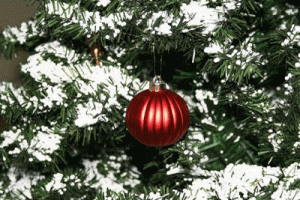 Modern room design and decorating with stylish colors and textures can turn even small spaces into luxurious hotels. Lushome presents a unique Hotel Faralda in Amsterdam which offers gorgeous room decor and panoramic views of the city.
The old tower crane was recycled for luxury hotel, and small spaces were redesigned and turned into beautiful, cozy and stylish living spaces. Now visitors can spend a night at the 50 meters height, enjoying the spectacular views of the glowing in the dark city.
This old tower crane has the oldest in the world mechanical structures. Creative Dutch architects gave this old tower crane a second life, turning its small spaces into modern hotel rooms. These room design and decorating ideas are inspiring, and can help creating beautiful and modern small spaces at home.
Hollywood Sign Hotel, unique architectural designs
Unique hotel experience in redesigned planes
Modern room design transforming small spaces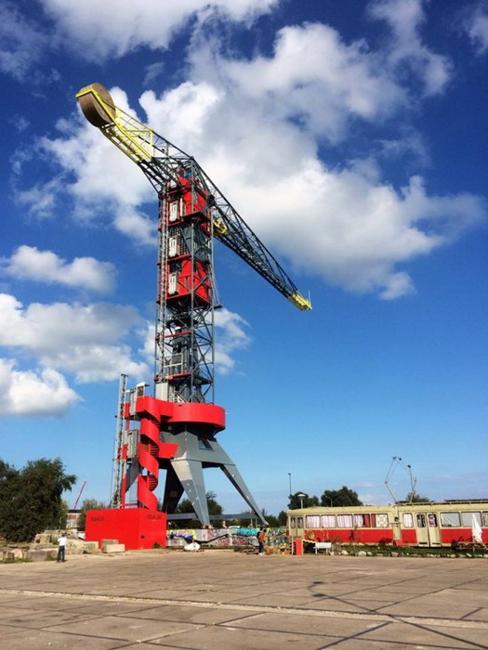 A new foundation adds stability to the old crane standing on the waterfront. The cost of each room redesign is about a million dollars. Room design and decorating ideas delight with chic and comfort. The small spaces are mobile. The hotel rooms move around the axis of the crane.
It took three years for the architects to redesign the old crane, renovate and create beautiful small spaces which can be used for meetings, corporate events and overnight stays. The unusual hotel rooms attract tourists from all over the world. VIP clients enjoy chic small spaces and panoramic views of Amsterdam.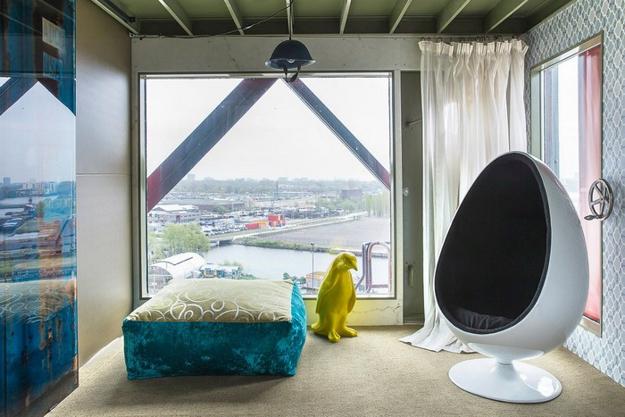 Today the hotel has the status of the most extravagant in the world. The rooms cost $ 500 per day, and the charming, elegant and romantic small spaces are very popular with honeymooners, which appreciate the amazing and unforgettable experience.
Amazing redesign projects turning old vehicles into modern homes
Spectacular interior design and decorating of Amsterdam Prinsengracht Hotel
The hotel business is expanding every year, and Dutch architects think of creating new unusual and interesting architectural designs to surprise hotel guests visiting Amsterdam.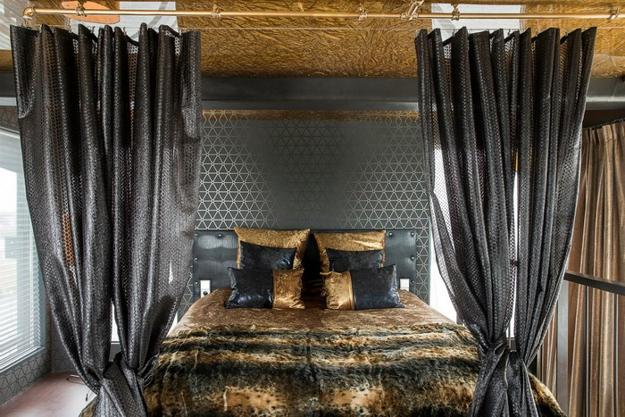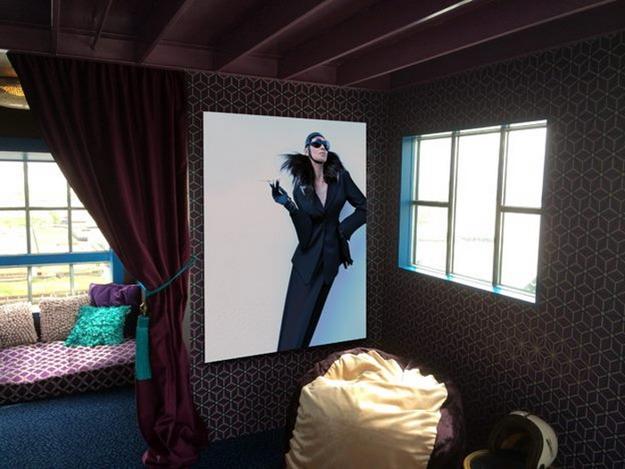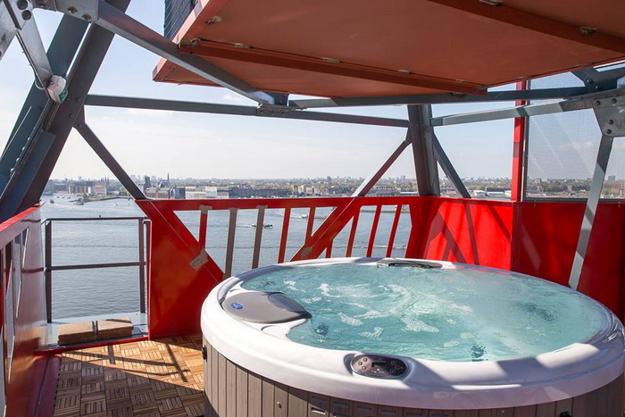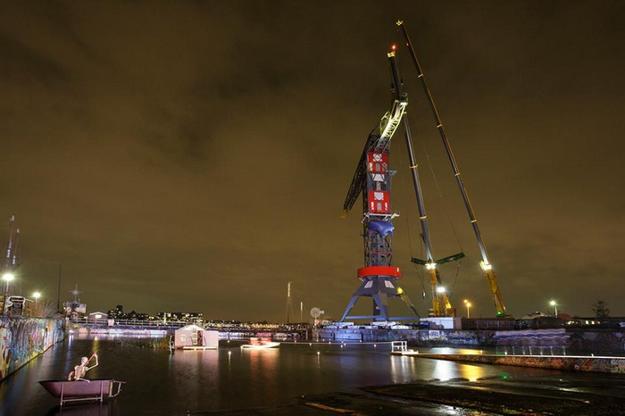 More from architectural designs

Modern houses with original roofs look unique and spectacular. A roof is a functional architectural element that adds personality to a...