Modern Patio Ideas to Steal from Beautiful Mediterranean Homes

Decorating Ideas

Outdoor Living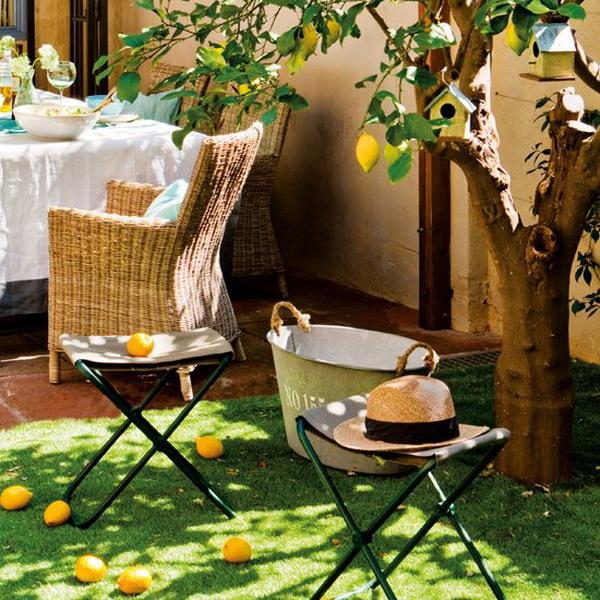 Small backyard design with retro modern furniture and rustic decor
MODERN WALLPAPER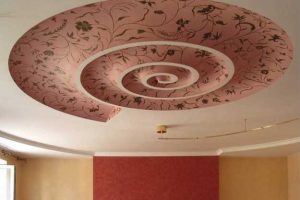 Modern patio ideas in Mediterranean styles mix beautiful backyard designs with comfortable dining areas and vivid decorating colors reflecting the beauty of the Mediterranean regions. Exotic details, inspired by Moroccan decor can accentuate decorating in Spanish style. Modern patio ideas blend vibrancy and mystery, comfort and luxury into backyard designs in Mediterranean styles. Lushome shares beautiful outdoor home decorating ideas that can be stolen from Spanish homes for creating gorgeous, comfortable and bright outdoor rooms anywhere in the world where citrus trees grow.
Modern patio ideas in Mediterranean styles is a creative mix of pleasant light neutral colors and vivid hues. Ceramic tiles and wood, natural stone and grape wines, natural fabrics and lush plants are great patio ideas that emphasize Mediterranean style in beautiful outdoor rooms. Soft lighting are the defining elements Mediterranean terraces, gardens and patio designs.
Modern patio ideas inspired by Andalusian style offer a unique blend of simple and functional Spanish decor, Moroccan details and contemporary accents. Citrus trees, aromatic herbs, romantic roses and rustic decor, detailed with colorful accents and natural fabrics create beautiful outdoor seating areas ad beautifully decorate backyards.
Modern interior design and home decorating in Mediterranean style emphasizing vintage stone wall design
22 porch, gazebo and backyard patio ideas creating beautiful outdoor rooms
Modern patio ideas in Mediterranean style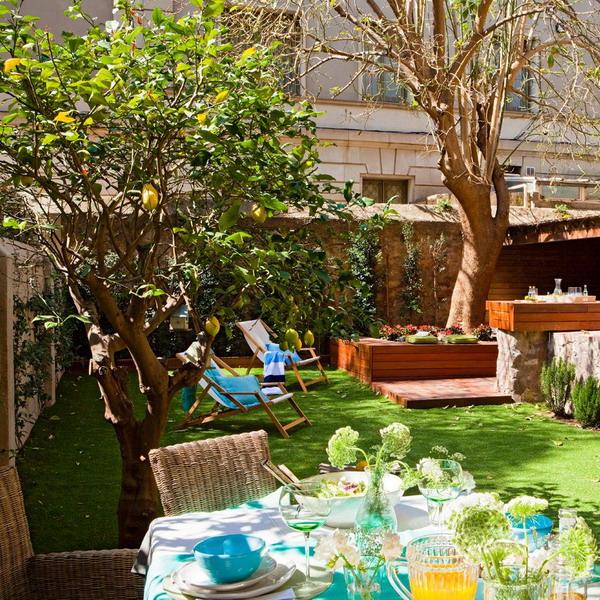 Garden design and outdoor seating areas in Spanish style are ideal for the sunny, warm and comfortable Mediterranean climate. Laid back appearance and ultimate comfort add charming and inviting look to outdoor seating areas in Italian, French or Spanish style. Soft curves of outdoor furniture and natural materials, colorful wildflowers and aromatic herbs create distinct feel of ultimate relaxation and chic.
Citrus fruits, olive tree branches, green leaves, fresh flowers and nuts can be used as natural decorations for dining tables and coffee tables in outdoor rooms. Romantic and secluded garden design with comfortable seating areas and spectacular views enhance attractive and modern patio ideas.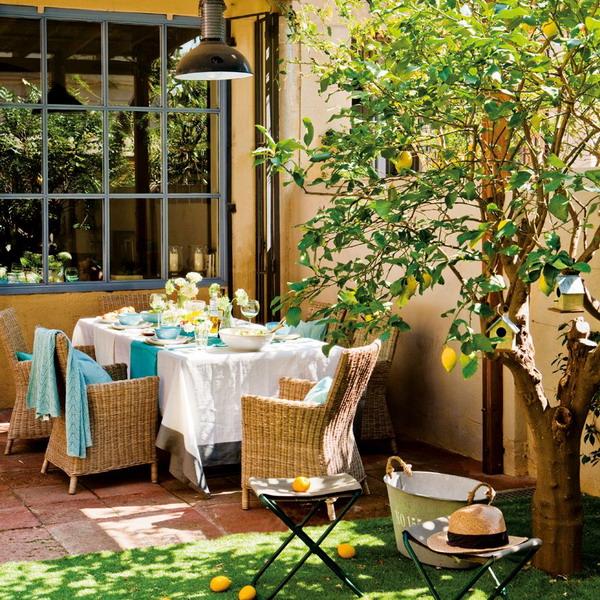 Modern patio ideas in Spanish style and outdoor home decorating colors reflect the beauty and warmth of Mediterranean landscapes. Artistic details, like hand-painted ceramic dishes or birdhouses, and contemporary accents, such as bright cushions made with outdoor fabrics or space saving folding outdoor furniture, can be blended with traditional wooden furniture and decorations in classic Spanish style.
Classic patio ideas in Mediterranean style
Romantic Mediterranean trends in home decorating
Lush plants, aromatic and beautiful flowers, wood and glass, terracotta planters and natural stone are great patio ideas for modern outdoor rooms and garden design.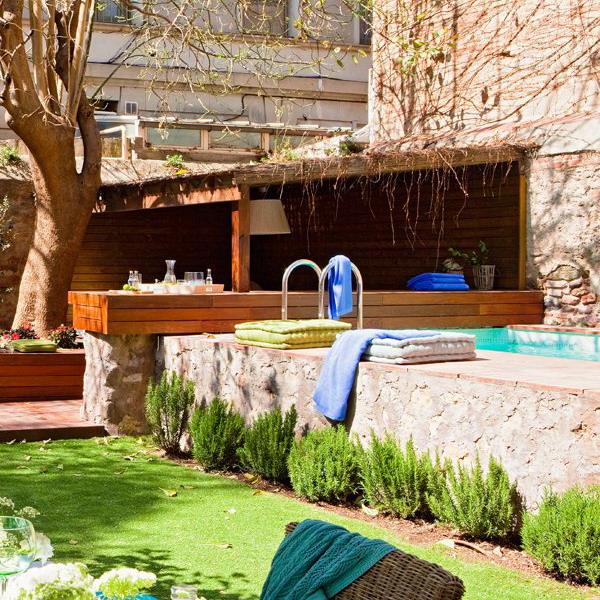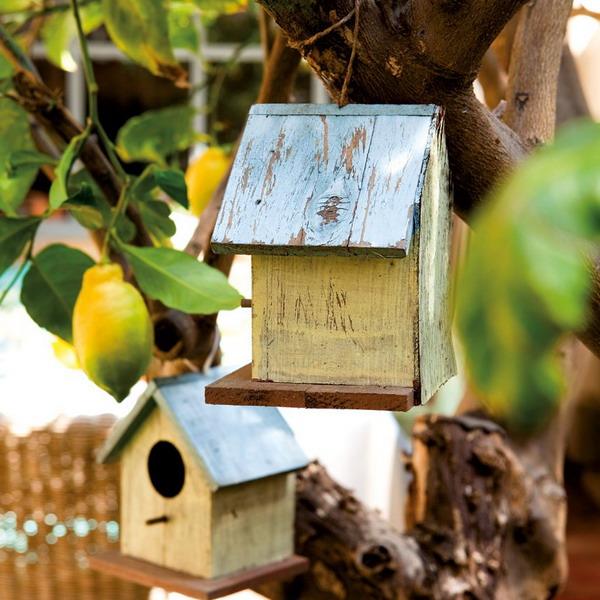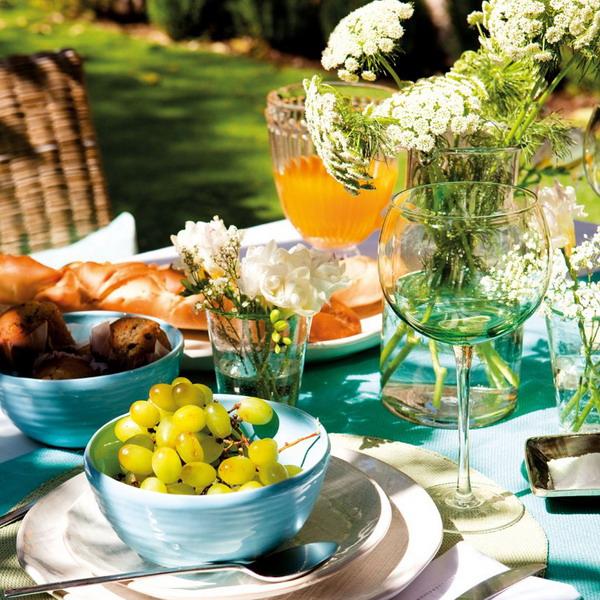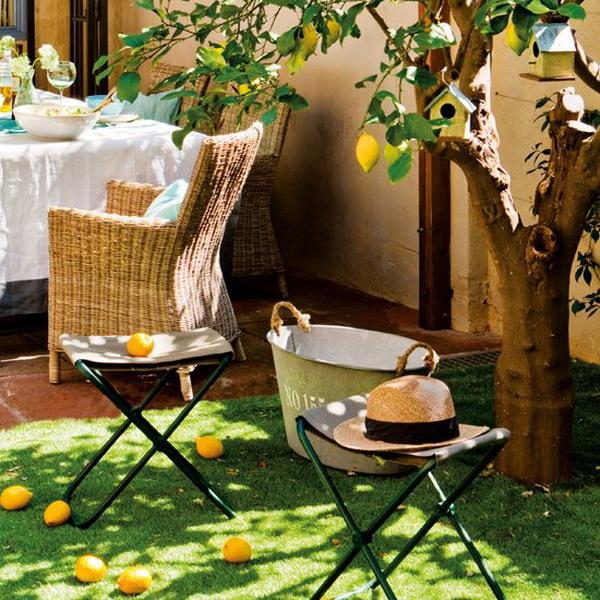 Winter backyard landscaping is about designing peaceful and beautiful outdoor spaces that celebrate natural beauty and provide a habitat to protect...
and enjoy free articles sent to your inbox