---
---
Modern Interior Design with Surprising, Functional Black Box
A modern interior design project surprises by adding a black box to the center of the home. Casa Celeiro is a stylish remodel in Monte Real, Portugal. The 50-year-old building, half a barn, half housing, is transformed into a modern home with a black block in the middle. Lushome presents unusual interior design ideas by Ines Brandao Architecture, www.inesbrandao.com/blending vintage structural elements, traditional living spaces and bright, contemporary designs.
The interior design preserves the original structural elements and adds unique details, bright white colors and fresh accent to the open living spaces. Modern architectural interiors have a spacious feel and contemporary vibe. A simple black and white color palette makes the home interiors look airy and elegant, inviting to spice up the living spaces by adding personal, vibrant accents.
The black box is an unusual and surprising architectural feature which provides private functional areas and create visual interest. The black box transforms the white interior design blending traditional ideas with unconventional. The black box hides the kitchen, toilet, storage, and staircase which leads to a spacious, bright loft.
Bright home interiors of a contemporary box extension to a small cottage
Loft conversion design with a glass box home office
Modern interior with black box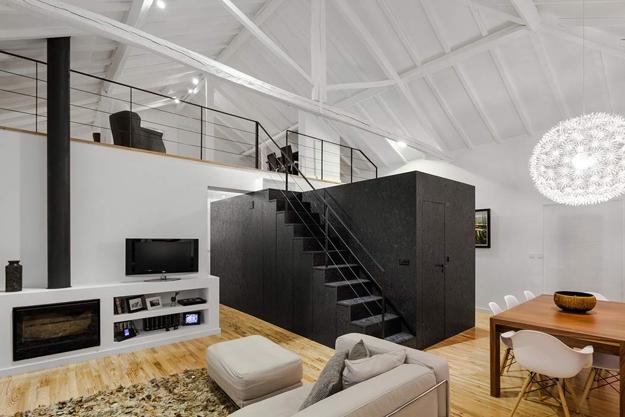 The black box takes compartmentalization and zoning to a new level of contemporary interior design and makes space feel puzzling and unconventional. While dividing the space, the dark elements add high contrasts, balance white decorating, and harmonize the proportions of the entrance area, kitchen, and living area.
1. Black staircase and small kitchen
Black painted plywood creates this unusual centerpiece with elegant, contemporary kitchen and bathroom. It improves the functionality of open interior design and creates a beautiful space divider.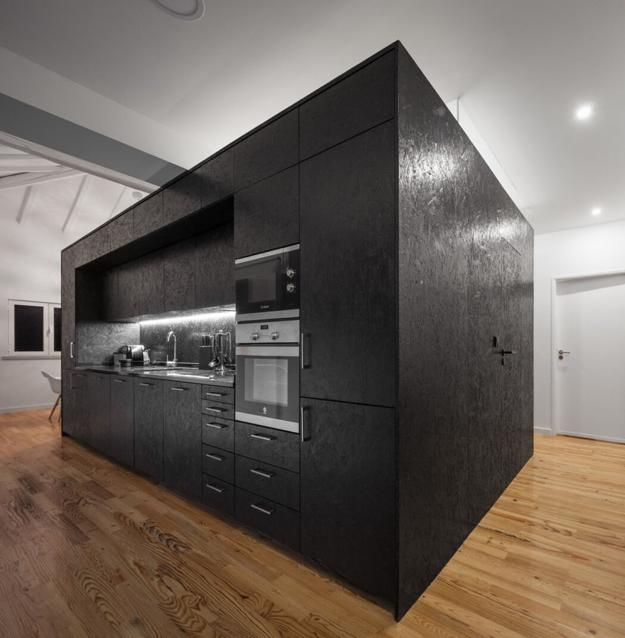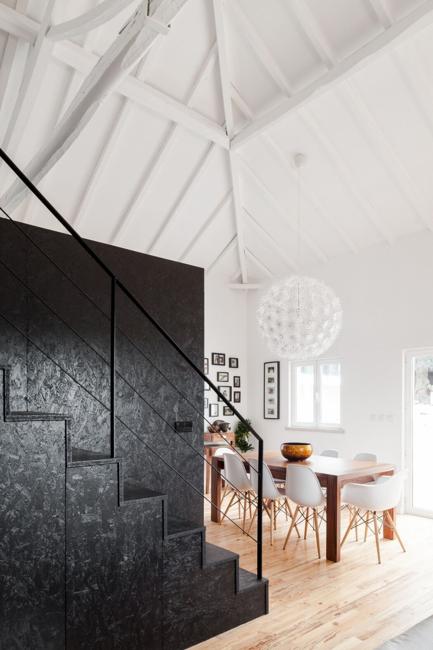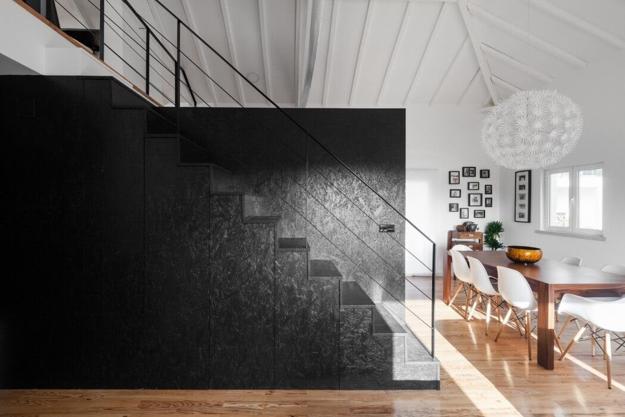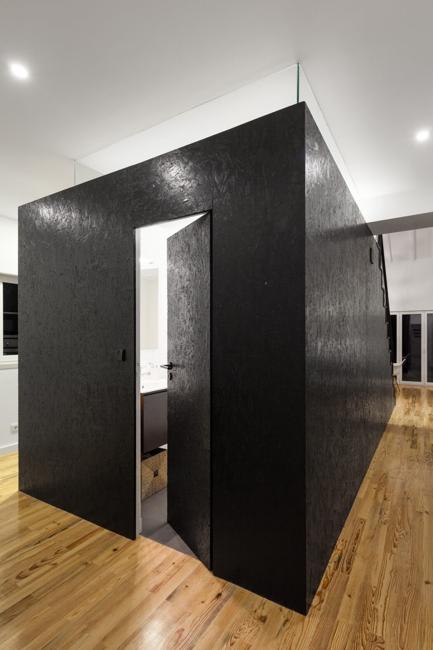 2. Black and white decorating
White decorating refreshes old ceiling beams and work well together with attractive, modern lighting. A large wooden table creates a spaciously open,  inviting dining zone which looks warm and stylish.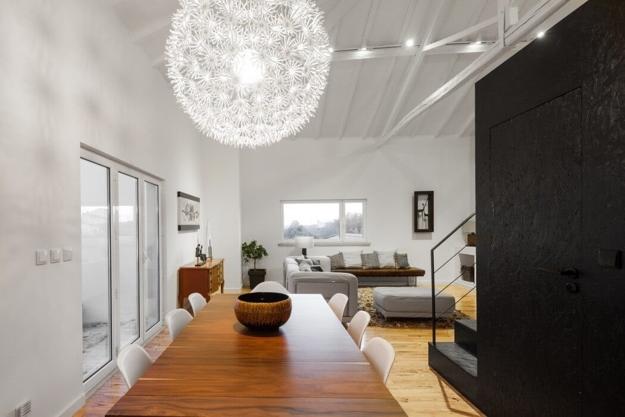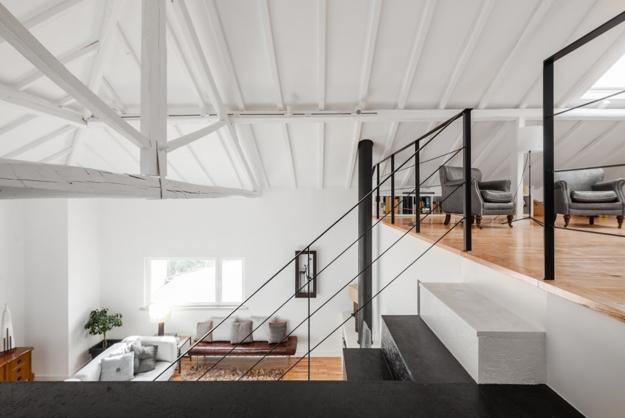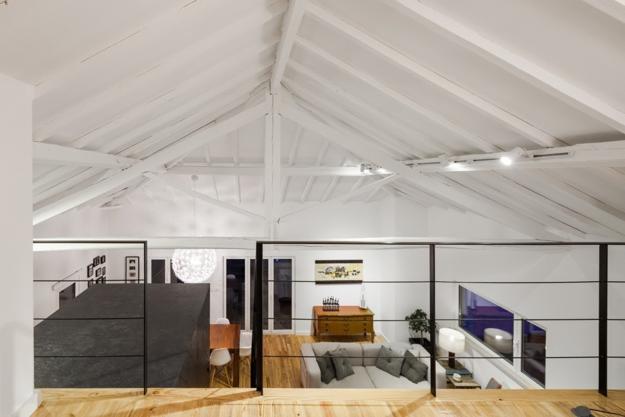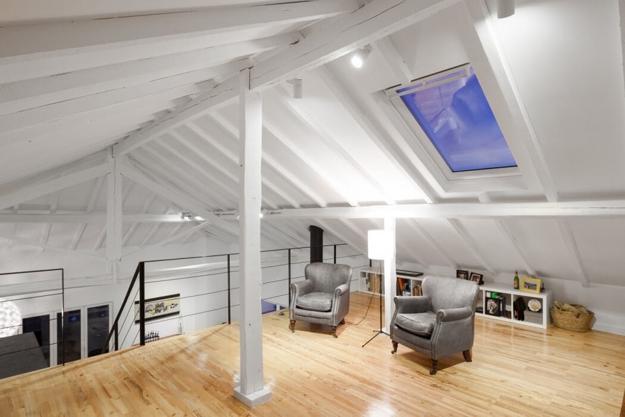 Photography by Joao Morgado
by Ena Russ
last updated: 25.10.2016
and enjoy free articles sent to your inbox