Modern Ideas and Design Styles for Christmas Tree Decorating

Decorating Ideas

Holiday Decor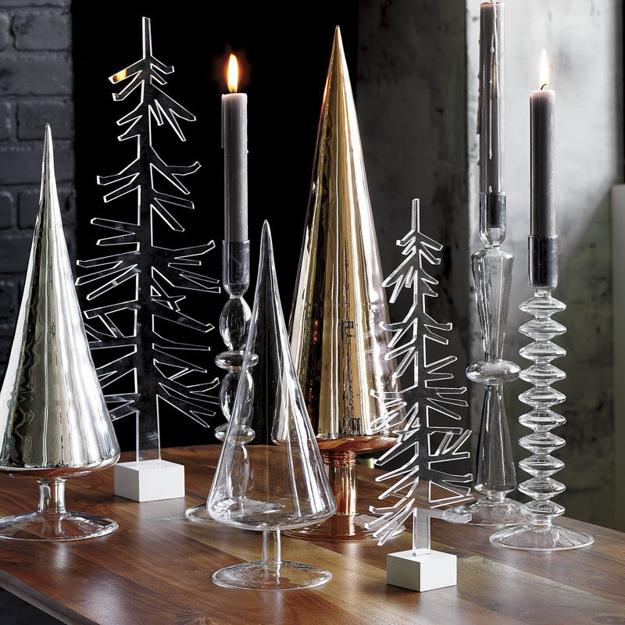 Miniature Christmas trees, holiday table centerpieces
christmas tree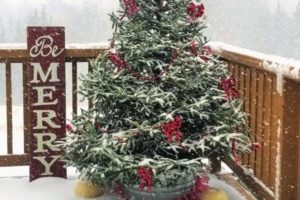 Christmas tree decorating is a beautiful tradition that unites family members and adds joy to winter celebrations. Christmas tree decorations and decorating ideas follow the latest trends in fashion, art, and interior design and bring modern ideas to beautify winter holiday decor. The Lushome collection of stylish Christmas tree designs and winter ornaments demonstrate the trends in decorating for Christmas.
Here are 25 modern ideas that include various styles and Christmas tree designs to create original and beautiful holiday decor for the festive, bright, and enjoyable season. Creative and unique designs, surprising details, striking accents, modern colors, classic and new ideas create beautiful winter holidays and bring joy and happiness into homes.
12 elegant and creative trends in Christmas decorating
Latest trends in decorating for winter holidays
Modern trends in decorating Christmas trees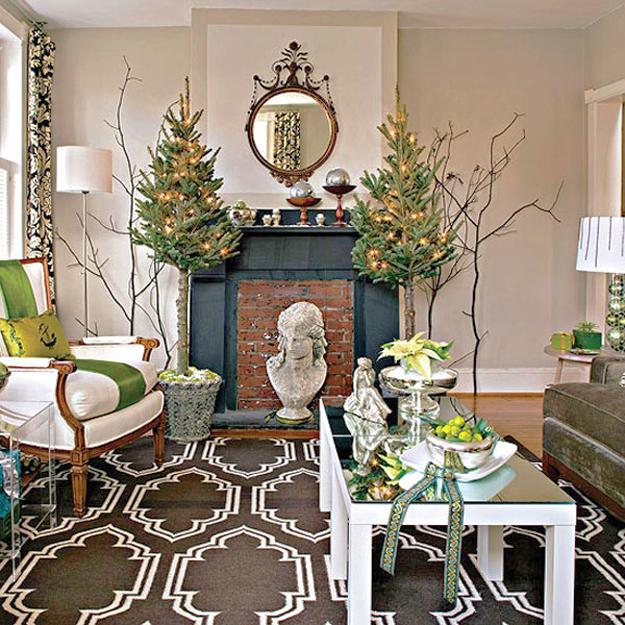 1. Traditional evergreen trees
Choose an evergreen plant, fir or pine to add a fantastic aroma of the winter season to your home decorating.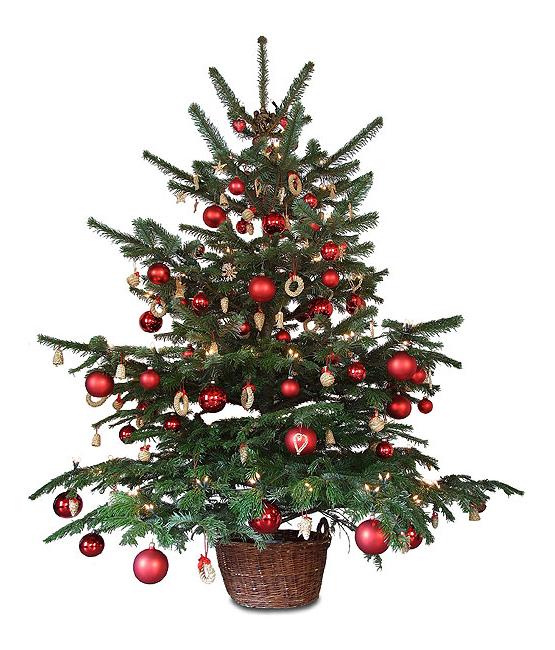 2. Plants in your yard and houseplants
Potted evergreen plants, large and small houseplants, trees and shrubs in your yard, rooted succulents are modern trends in decorating for Christmas in eco style.
Holiday tree centerpieces designed with live succulents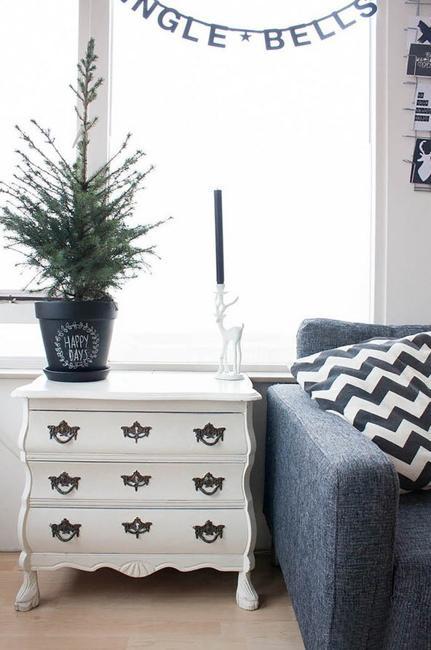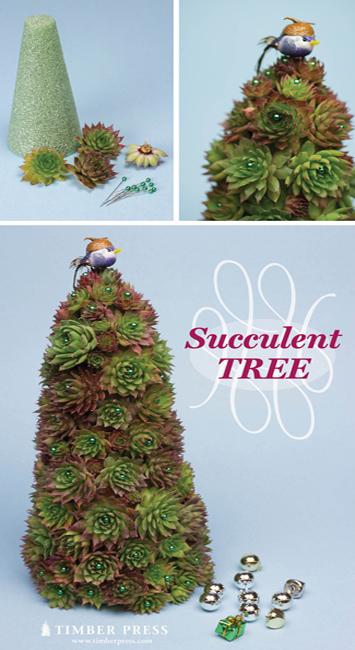 3. Artificial Christmas trees in various colors.
Green colors are the most popular choices, but artificial Christmas trees in white, silver or golden colors make beautiful and modern Christmas decorations for winter homes.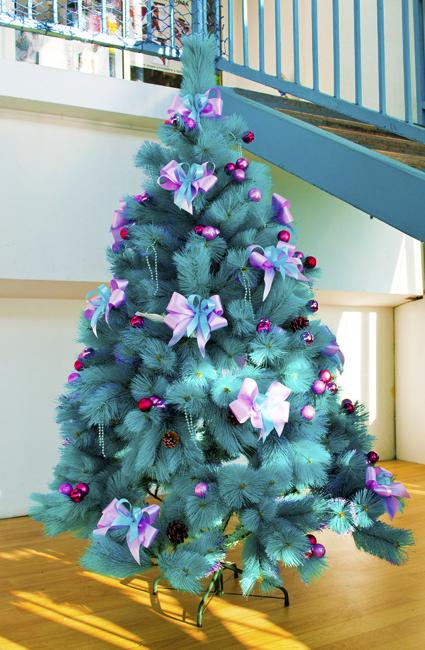 4. Original Christmas tree designs
Stepladder Christmas trees adorned with Christmas lights, handmade wood crafts decorated with Christmas balls, and unique designs created with suspended from branches or ceilings winter ornaments are favorite trends in decorating this holiday season.
Stepladder Christmas tree decorating ideas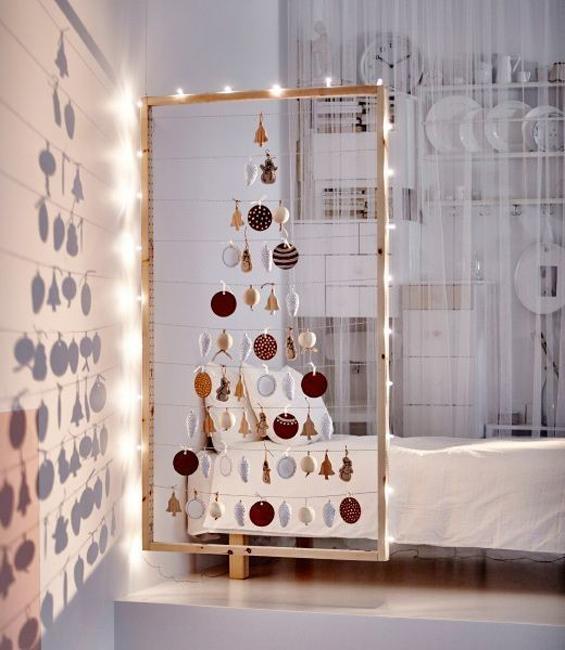 5. Miniature Christmas trees and crafts
Space-saving ideas, small Christmas trees, crafts, and table centerpieces are trendy, inexpensive, stress-free, and modern decorations that add a festive touch to home interiors.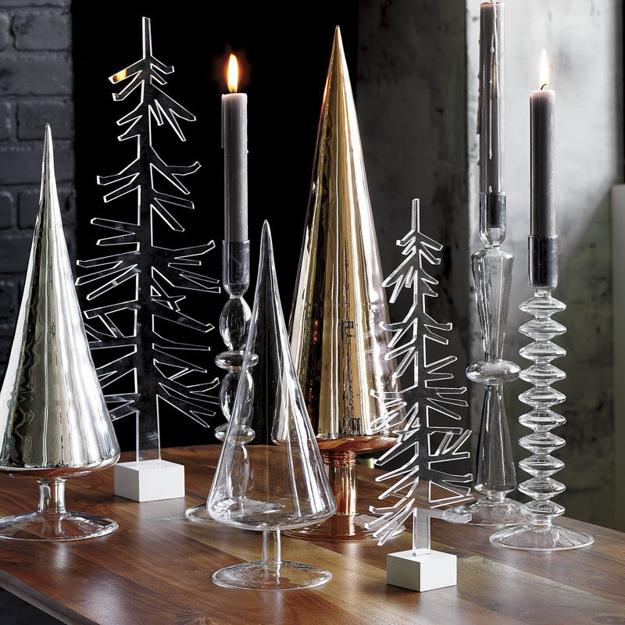 6. Monochromatic and neutral colors
Black and white Christmas tree decorations and ornaments in monochromatic colors are contemporary trends that connect modern ideas with traditions.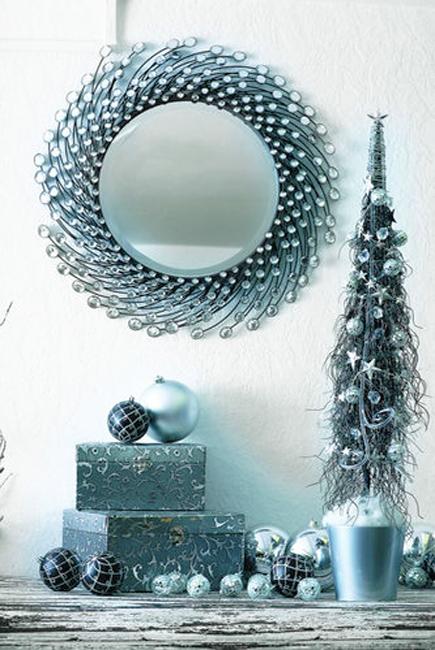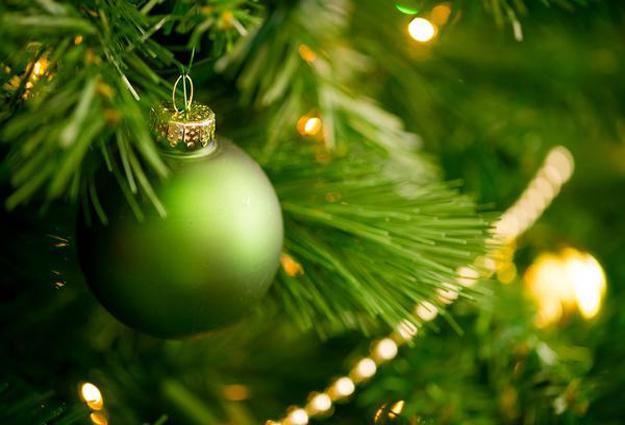 7. Contemporary LED designs
Innovative fiberoptics designs and LED lights turn artificial Christmas trees into fabulous, bright, and modern Christmas centerpieces and fill a home with a contemporary vibe.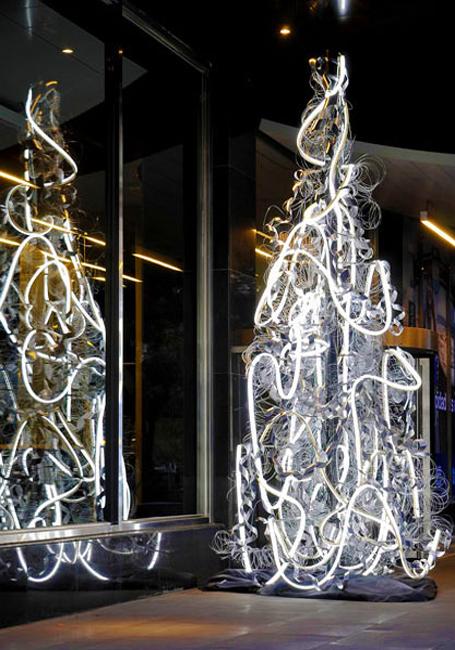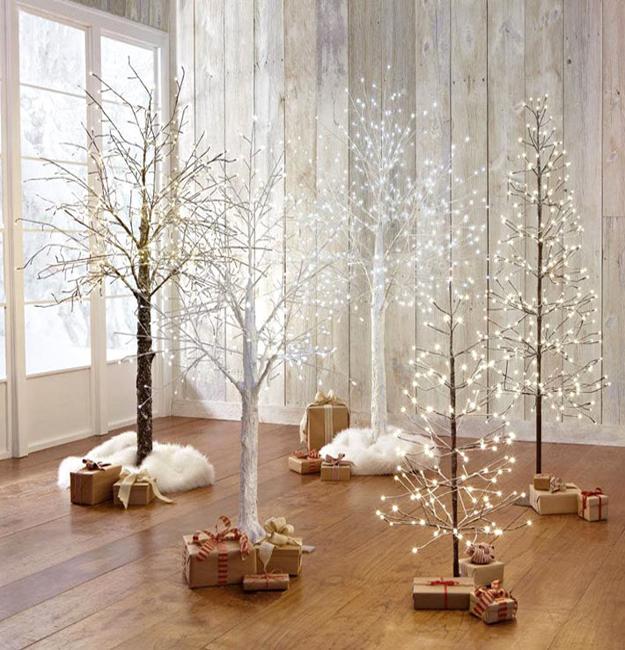 8. Elegant simplicity
Cosy simplicity and frugal luxury are trendy. Natural materials and colors are the best choices for modern Christmas tree decorating.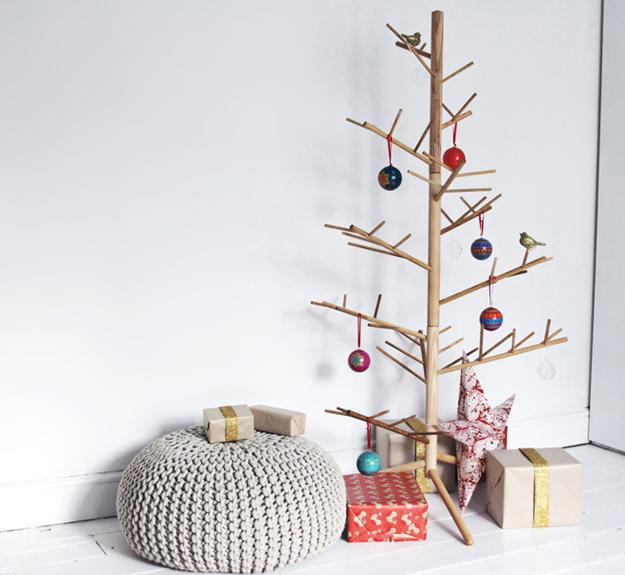 9. Winter holiday colors
Sunny yellow, pale yellow hues, brownish pastels, deep orange, and all brown colors are modern ideas for Christmas decorating. Red and green color combinations not just look traditional and bright but also create fabulous color schemes with golden decorations.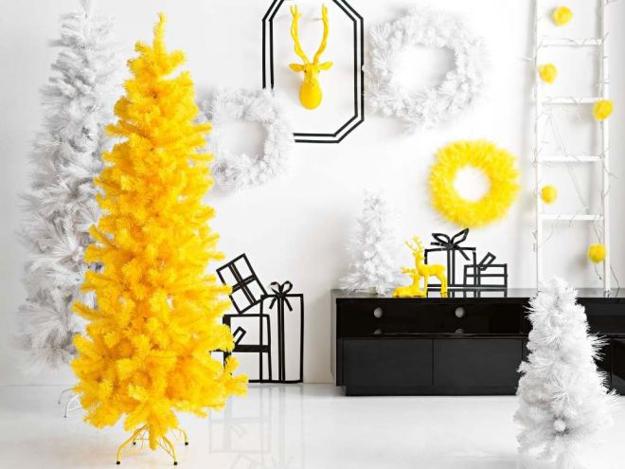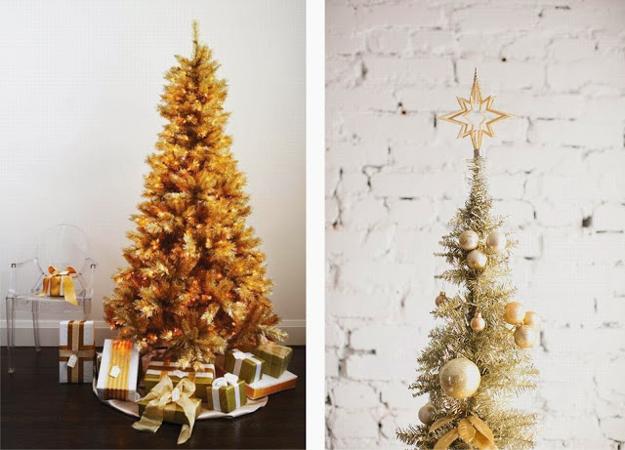 10. Modern styles
Classic Christmas tree decorating ideas include colorful beads, glass beads and winter ornaments in vintage style, traditional Christmas balls, beautiful bows, snowmen, snowflakes, bright ribbons, tinsel, illuminated tree topper and a skirt. Classic Christmas tree decorating looks elegant with several identical ornaments in two or three colors. Large embellishments can accentuate luxurious Christmas tree designs in traditional style.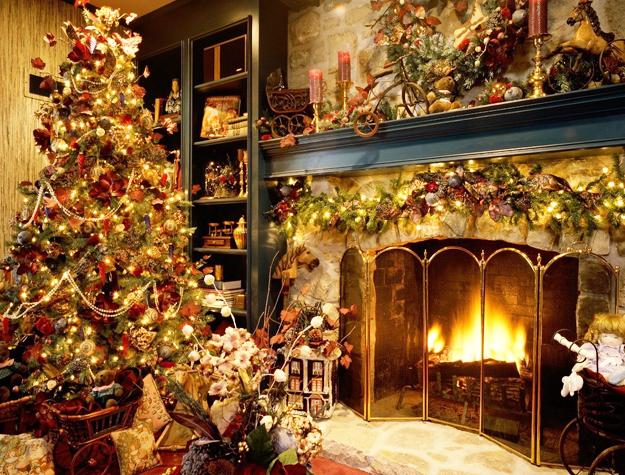 Exotic Christmas tree design follows oriental decorating ideas. Golden colors, red accents, golden dragons, bells, shiny and vibrant ornaments create beautiful holiday decor with an Asian twist.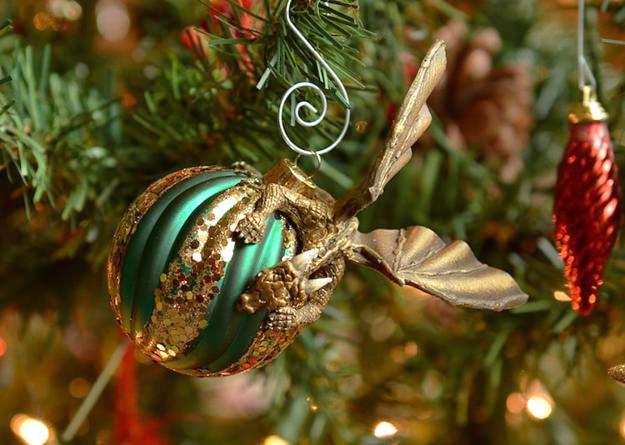 Retro style Christmas tree decorating blends a star tree topper, small toys and crafts on green branches, wooden and glass beads, garlands made with popcorn, cinnamon sticks, and dried fruits.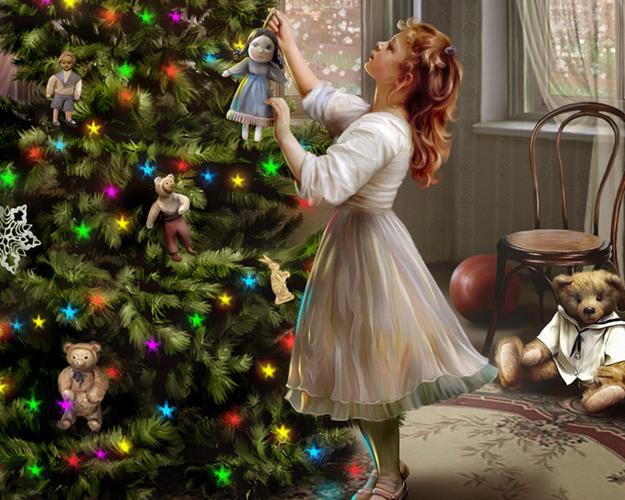 Minimalist decorating ideas look for creating an elegant holiday centerpiece with a few colorful accents. A Christmas tree designed with LED lights is a beautiful, contemporary alternative to traditional designs. Black and white, gray and beige are the neutral colors, which are perfect for a Christmas tree in minimalist style. A little garland, several ornaments or a few holiday decorations made with ribbons add colorful accents to elegant holiday centerpiece.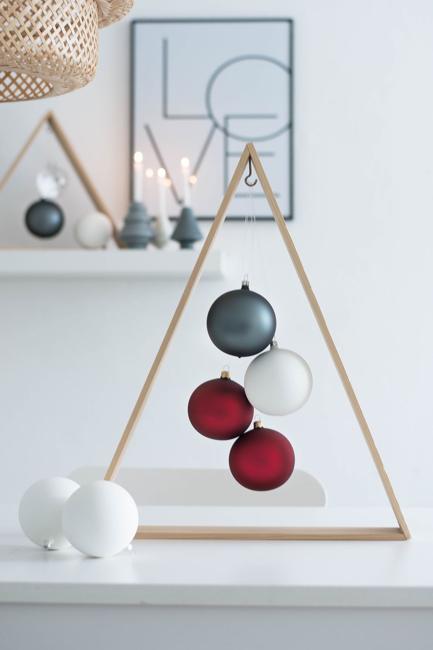 Eco style and country Christmas tree decorating ideas call for natural materials and colors. Burlap, lace, cotton fabrics, wool felt, wood, metal, paper, and glass help create a familiar, nostalgic, and beautiful look and accentuate the eco-friendly holiday decor.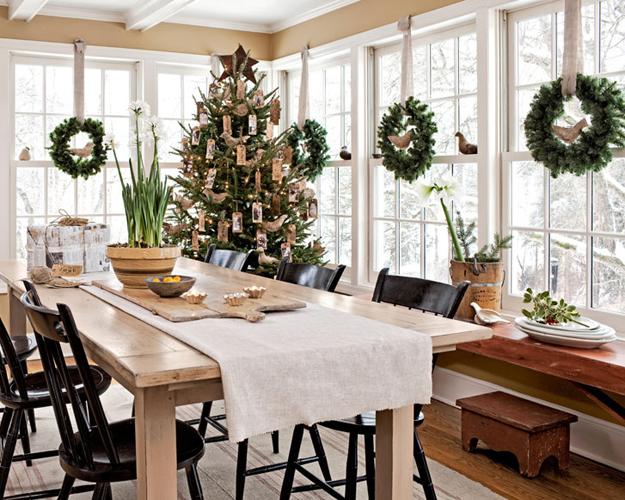 11. Flocked Christmas trees
Flocked Christmas trees look already decorated with ornaments, offering a quick and easy winter decoration for the stress-free holiday season.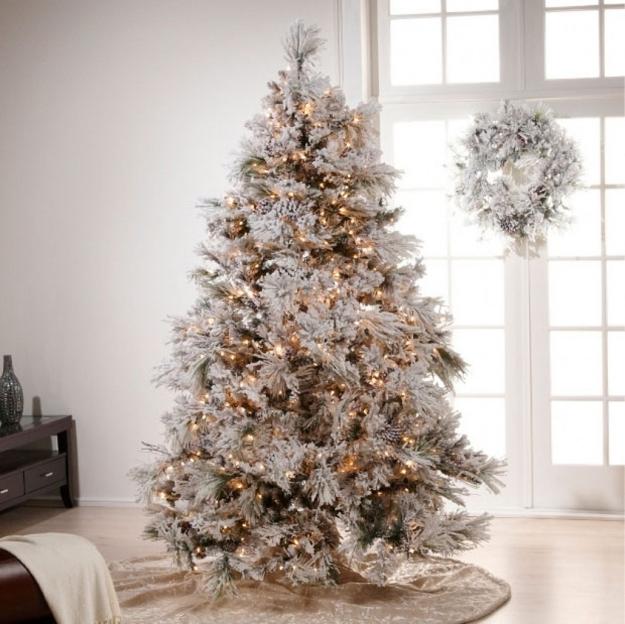 12. Creative alternatives to tree stands and skirts
A Christmas tree looks attractive in a wicker basket, a garden watering can, a terra-cotta pot, or a galvanized metal bucket. Pinecones, artificial snow, evergreen branches or beach stones make the stylish alternatives to traditional Christmas tree stand and skirts.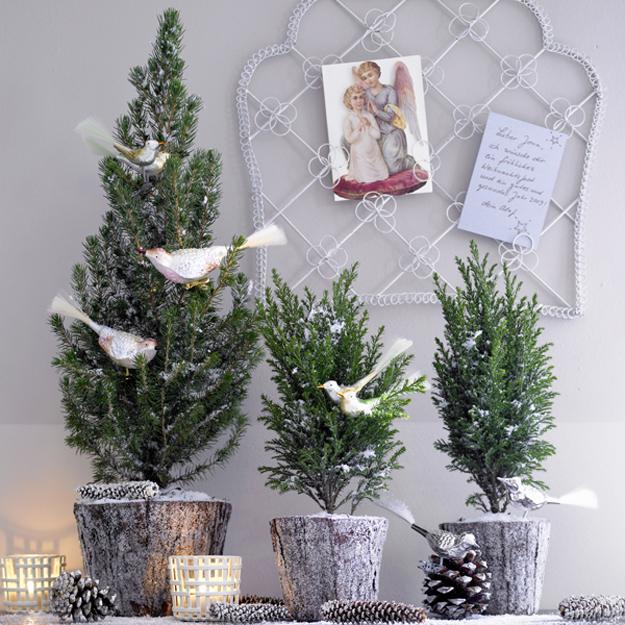 More from holiday decorations

Creative Easter ideas offer many quick and easy techniques for spring eggs decoration. Instead of dyeing eggs, try decoupage turning Easter...
and enjoy free articles sent to your inbox