Modern House Design with Mirrored Exterior Walls
---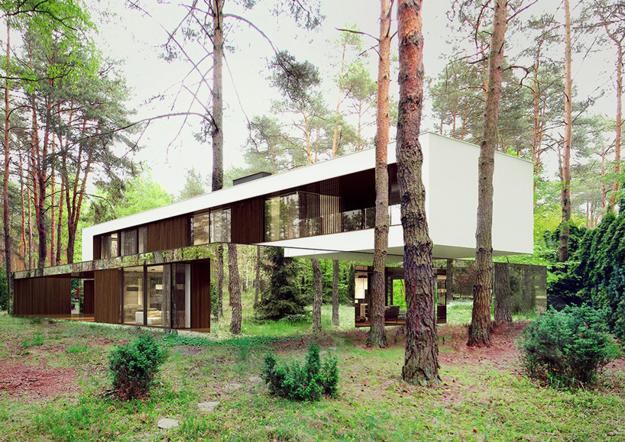 Modern house design with mirrored panels
This modern house truly blends with the beautiful surroundings reflecting mature trees and offering a contemporary home close to Warsaw, the capital of Poland. The modern house design with mirrored exterior walls is a project by architect Marcin Tomaszewski.
Lushome presents Izabelin House design by Reform Architect, www.reformarchitekt.pl/, a unique country home with mirrored exterior surfaces adding spectacular look and eco feel to the house designed for a family. The modern house design is stunning. Its contemporary vibe, unusual architecture and elegant simple forms blend harmoniously with the surrounding natural landscape.
The modern house design features two horizontal elements. The ground floor is decorated with reflective panels. These mirrored surfaces reflect the forest creating a fabulous home, interesting and mysterious. Its non-transparent walls on the second floor look great with mature trees growing around the modern house.
Invisible fence that reflects beautiful landscape
Modern house design with mirrored exterior walls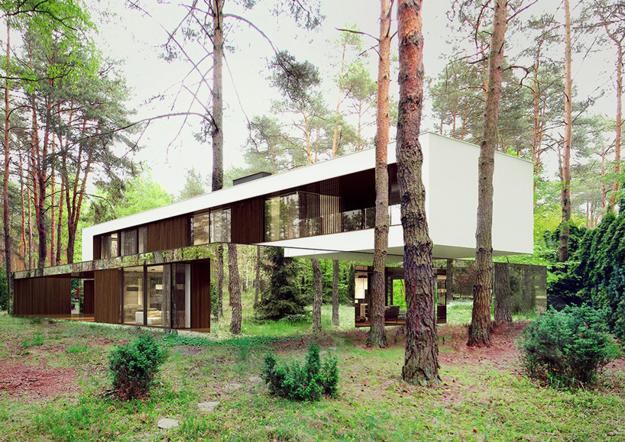 The modern house exterior features mirrored panels and large windows. Exterior doors increase the beautiful effect created by reflecting panels and add to its stunning look.
Glamorous penthouse interior design with mirrored walls and furniture
Mirrored furniture creating bright and modern interior design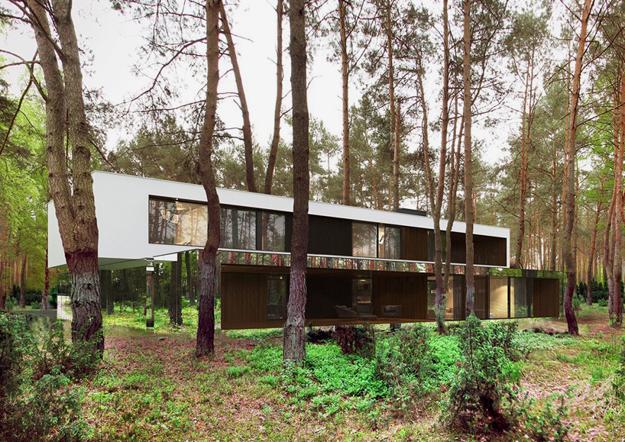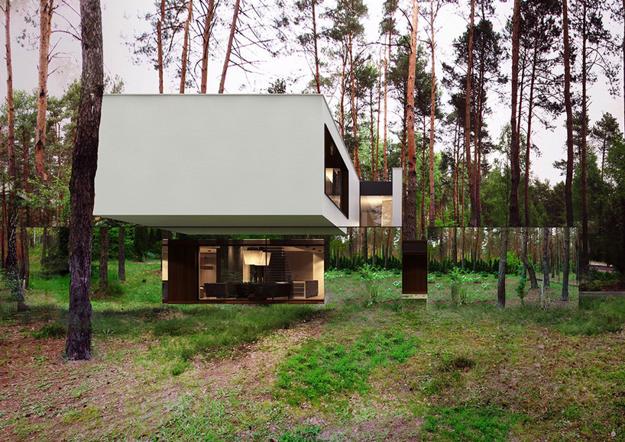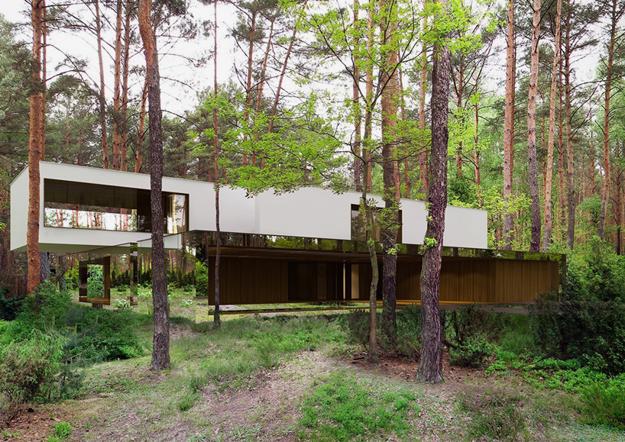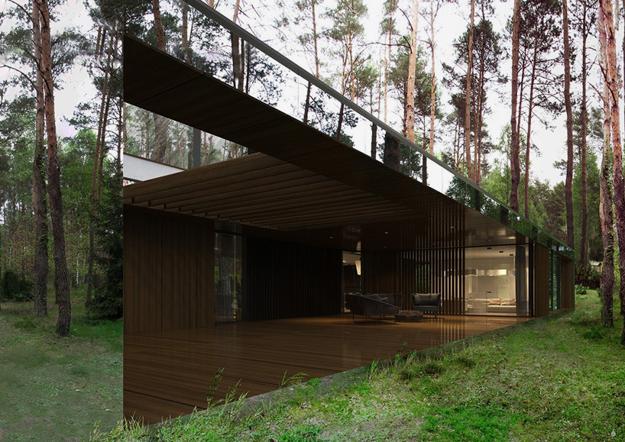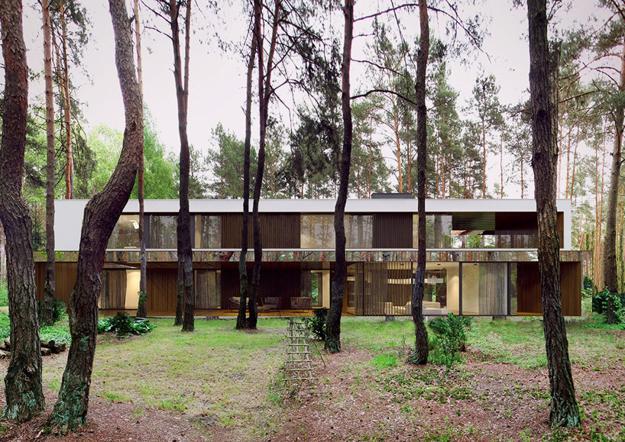 Red Creek House is built on the shores of the picturesque Peconic Bay in Long Island in California. The fabulous, luxurious...