Modern House Design with Avant Garde Vibe in New Zealand from Parsonson Architects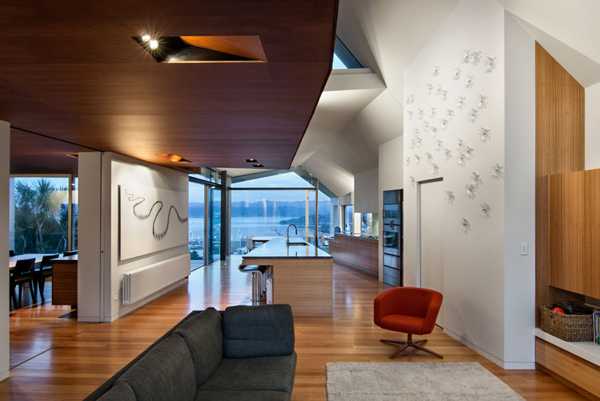 Seaview House demonstrates unique exterior and stunning architectural interiors created in a brave and innovative avant garde style. The modern house shows bold interior design ideas also, which create amazing, bright and dynamic home interiors located on three floors.
This modern house is located in Wellington, New Zealand, offering a gorgeous views of botanical gardens  and Wellington Harbour. The house design by Parsonson Architects, www.p-a.co.nz/ features two main outside areas, east and west, providing comfortable living spaces for a large family, with both older and younger children.
The house design is developed to accommodate these different age groups with bedrooms on different levels and a variety of home interiors and outdoor living spaces in the middle with walls to house art and a swimming pool for the keen swimmers in the family.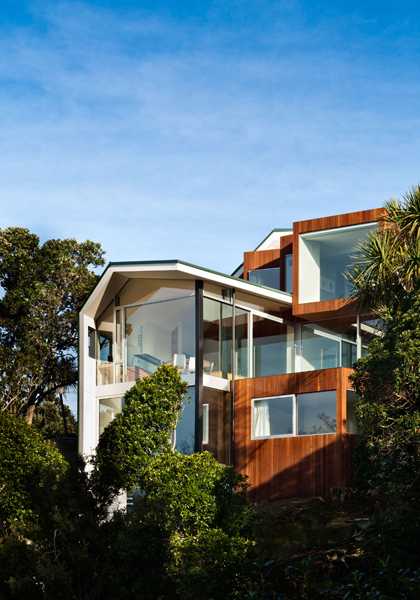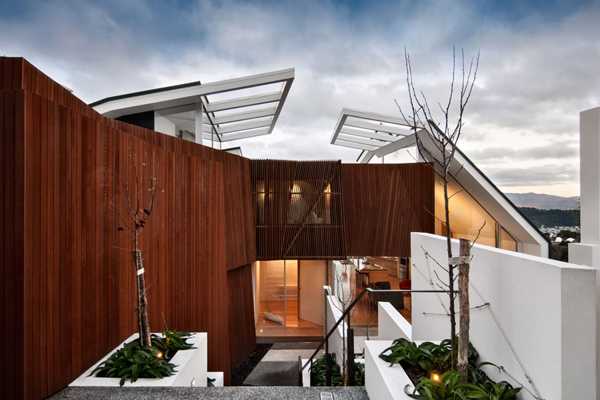 The house design is defined by simple corrugated iron roofs and rectangular volumes. Corrugated iron roofs wrap and frame the house exterior, creating interesting architectural interiors, while bending the house exterior into the surroundings. The green color also helps the house recede into the backdrop of lush greenery.
A more organic wooden clad element runs between the corrugated iron roofs creating a contrast between parts of the house that include the garage and bedrooms. This element is influenced by the landscape and as it glides through the house interiors it creates a darkness and woodiness, and adds cosiness to modern interior design.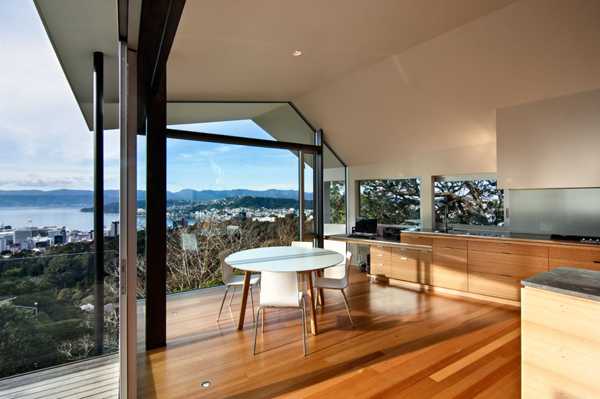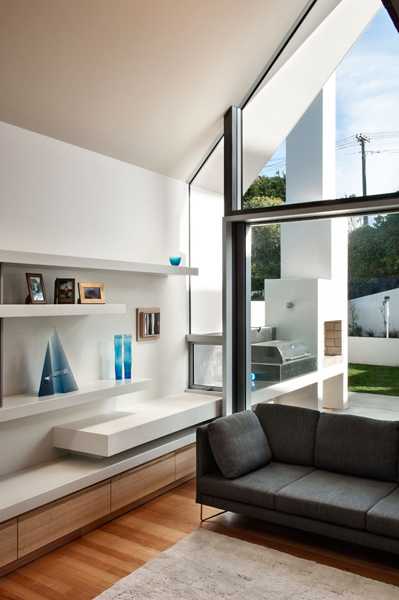 Darkness and coziness are intended to replace some of removed vegetation and keep modern interior design in harmony with the surroundings.
Fantastic penthouse design and interior decorating in avant garde style in Moscow
Modern house design with glass walls and rooftop terrace
Glass wall house design and eco decor ideas
Glass wall house design in Seattle
A pool and simple bedrooms for extended family are located downstairs.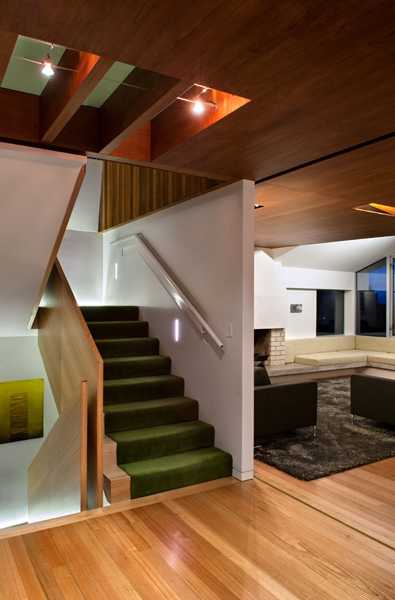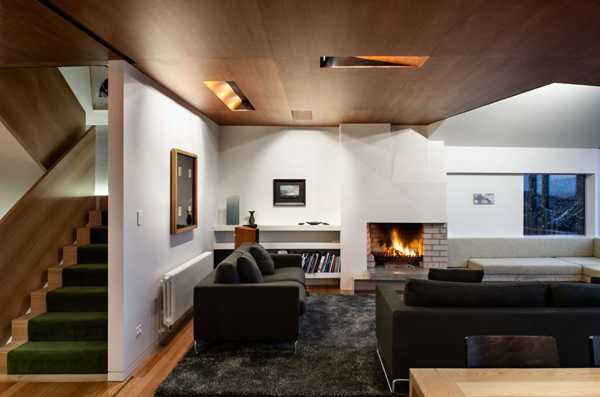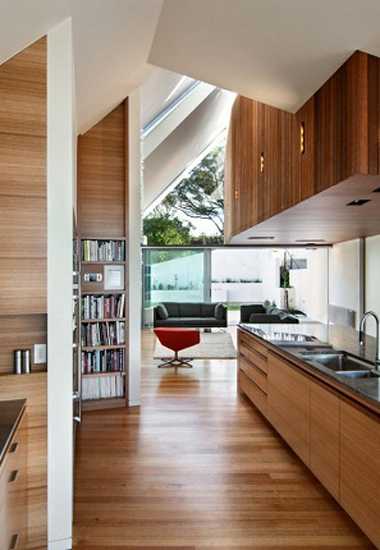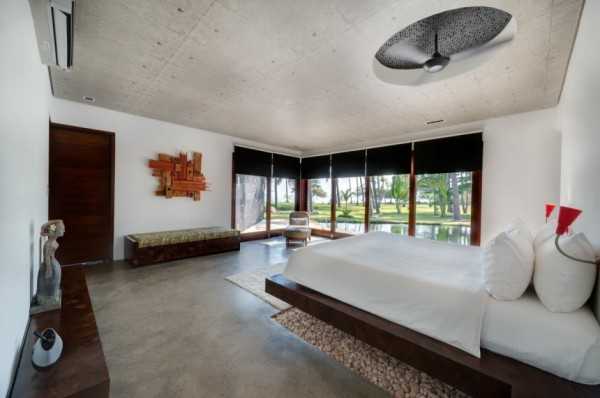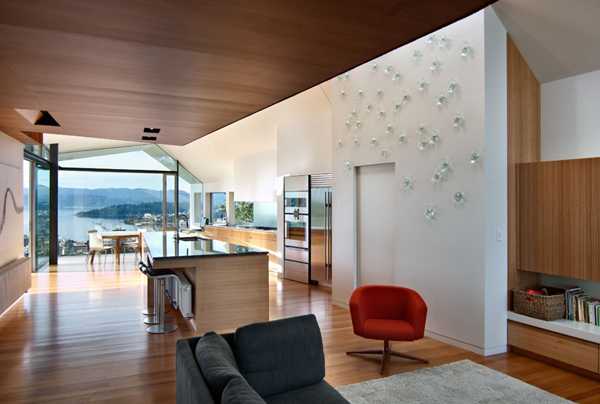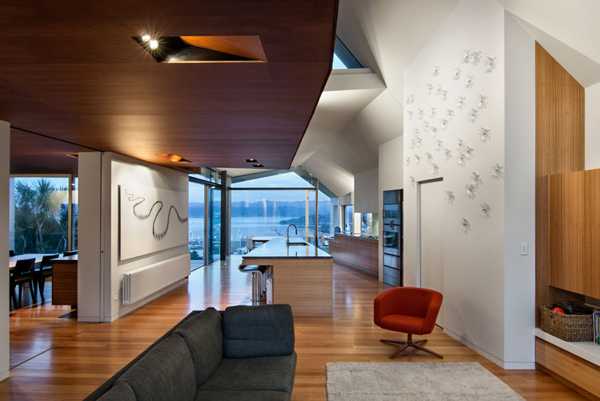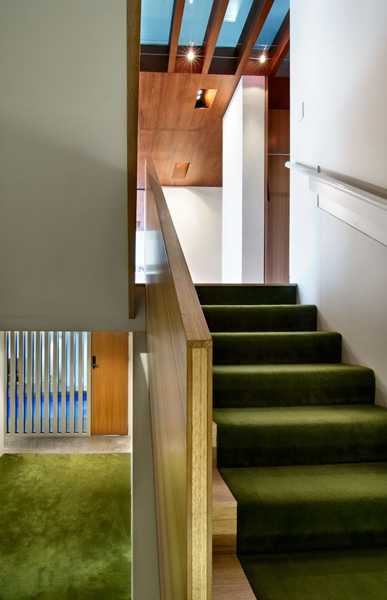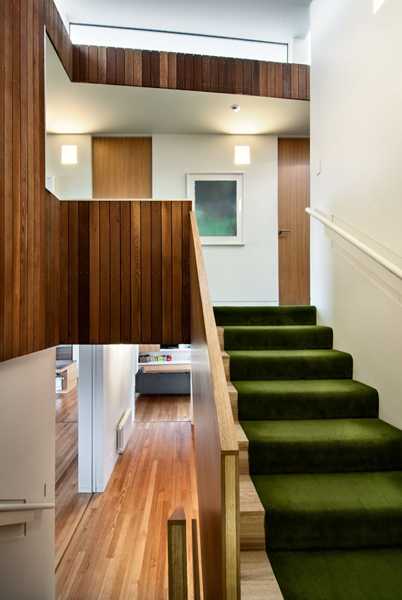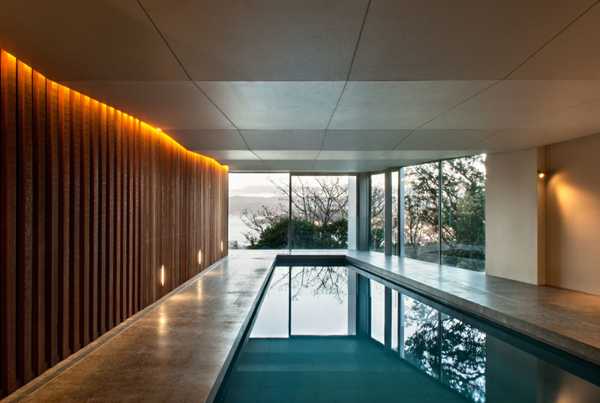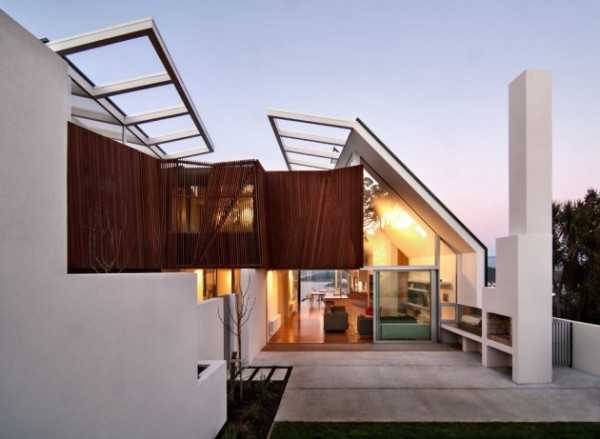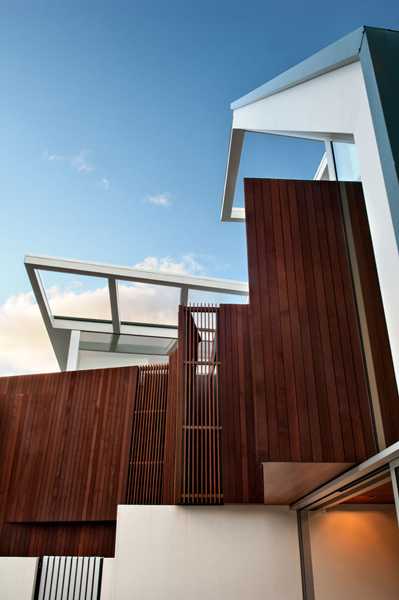 Photographs by Paul McCredie

Red Creek House is built on the shores of the picturesque Peconic Bay in Long Island in California. The fabulous, luxurious...