Modern Furniture Design Ideas Inspired by Recycling Paper Books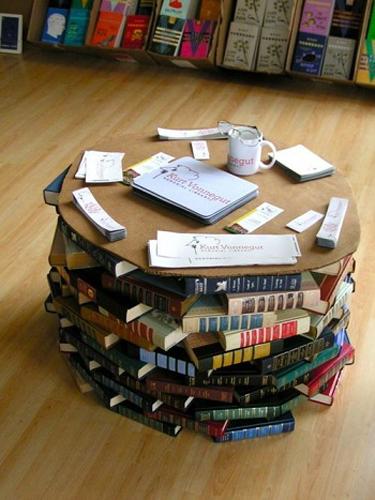 Round coffee table made with books, unique furniture design idea recycling paper
DECORATING SMALL APARTMENTS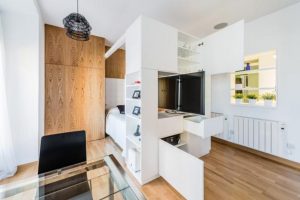 Modern furniture design ideas show the latest trends in eco decorating. Books are great inspirations. There are modern furniture pieces inspired by books and many items just recycling paper books and creating unique furniture for interior decorating in eco style. Recycling paper books is Green, and Lushome shares a few creative furniture design ideas for DIY projects to reuse and recycle old books.
Recycling paper is a Green idea, and there are many places that allow people to throw books away, but if you like original furniture design ideas and DIY projects that recycle clutter you might consider alternatives for recycling old paper, like making unique furniture, decor accessories and crafts with books. It is nice to see your old books finding a new home or give your old books a new life creating amazing home furnishings in eco style.
Recycling paper books offers lots of creative and modern ideas for furniture design and interior decorating. Garden benches and modern chairs, sofas and coffee tables, bookcases and dining tables, home bar designs and console tables, lighting fixtures and small crafts or unique gifts can be made to reuse and recycle paper books.
Recycling paper for stools and ottomans
Unique furniture design ideas inspired by books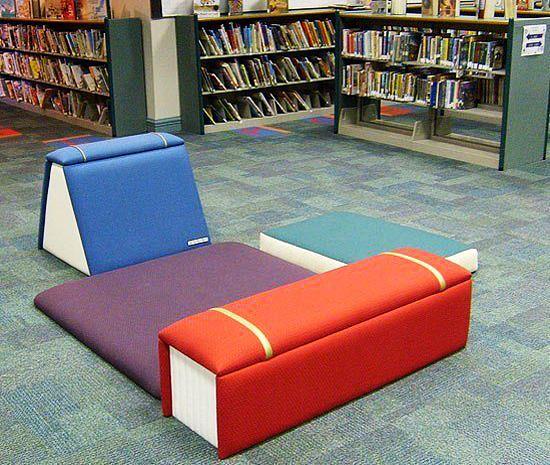 You enjoy reading books and probably do not want to just throw your books out in the trash. Recycling paper books for something useful and beautiful gives you a great satisfaction and may make other people happier also.
Giving books as presents and selling your used books are great alternatives to throwing them out, but recycling paper books for modern furniture, decor accessories, crafts and artworks is the most creative and wonderful way to find a new home for old books. Especially if you do not have books that people really want to read and you need to find a great, Green and interesting way to get rid of them.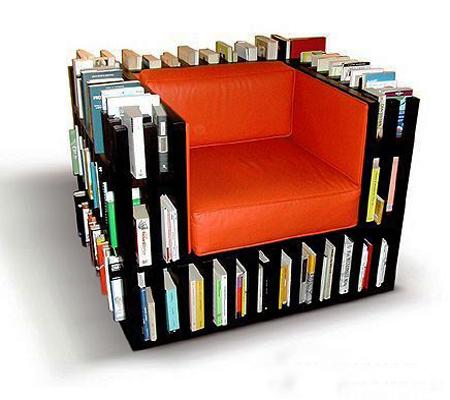 Recycling paper books for unique furniture design
Recycling paper books for handmade planters
Recycling paper books is an exciting adventure. Recycling paper agencies can turn old books into new paper products that you might end up using. Old books can be recycled into paper for writing and printing, paper napkins and even parts of footwear. Making modern furniture is another Green idea and a fabulous alternative for recycling paper books.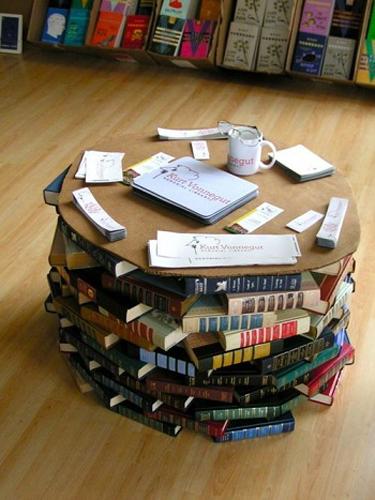 If you have small space for storing books in your home take your used books for recycling, paper books are a great material to create unique furniture pieces, decor accessories, crafts and art works. Donate old books for recycling, paper furniture and decor accessories made with books are functional and look amazing. There are many people use recycling paper, books, newspaper and magazines for crafts and art purposes.
Recycling paper for unique furniture, lighting fixtures and art
Recycling paper books and modern furniture design ideas inspired by books are very interesting and make a good addition to the home furnishings and interior decorating industry, creating unique items that are eco friendly, original and surprising.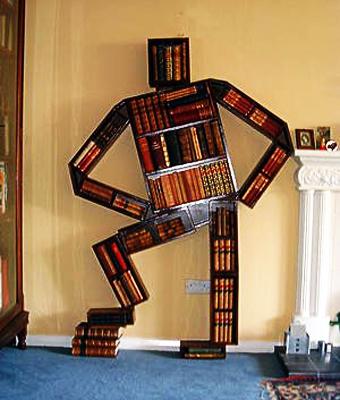 There are many ways of recycling paper books, newspapers and magazines today. People take some time and learn how to be creative with what they have, turning clutter into treasure and expressing themselves.
Laser cut decorations recycling paper books
Recycling paper crafts and artworks, modern furniture design and decor ideas are a way to get the most out of used books, even after people are done reading them. You never know what items can be created  with old books, newspapers and magazines until you investigate the possibilities for recycling old paper.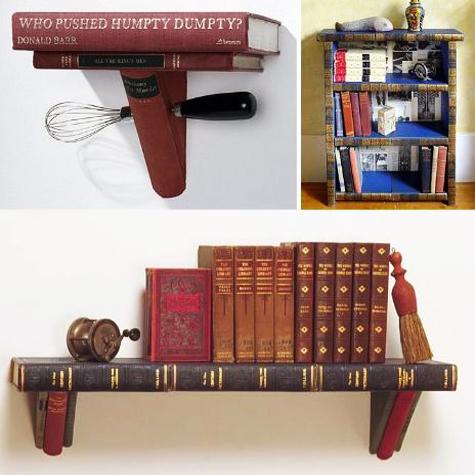 Stylish window bench seats, dining tables, modern chairs, consoles tables, sofas, coffee tables, wall shelves, freestanding shelving units, bold bed headboards and room dividers are just a few unique furniture design ideas recycling paper for amazing home furnishings.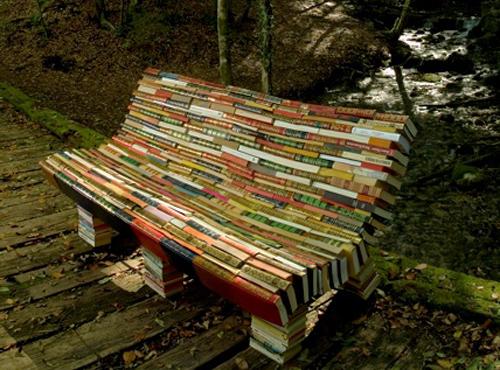 Unique lighting fixtures can be decorated with old books also. Twisted paper can be used for making home organizers for offices and kids rooms. Recycling paper books for planters and decorative vases, artworks for walls and storage boxes, equipped with convenient wheels are creative design ideas recycling paper for eco friendly home decor.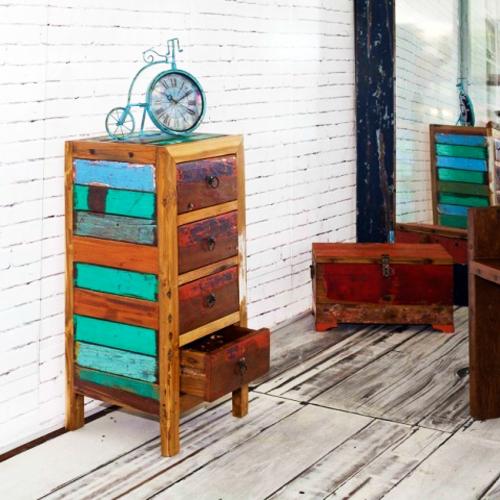 Recycling paper unleash creativity. If you have old books, newspapers and magazines do not rush to throw these items out, just take your time to turn clutter into treasure. Recycling paper allows to make unique furniture and decor accessories, lighting fixtures and gifts that require just a little of time and imagination while saving you money on new home furnishings and special presents.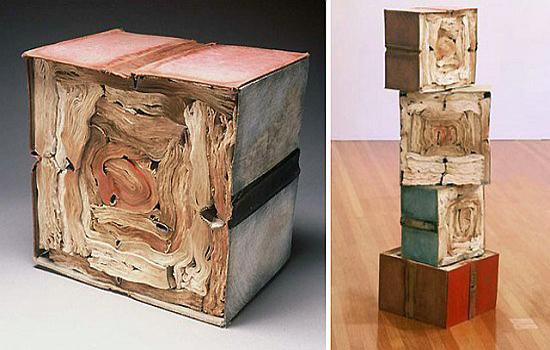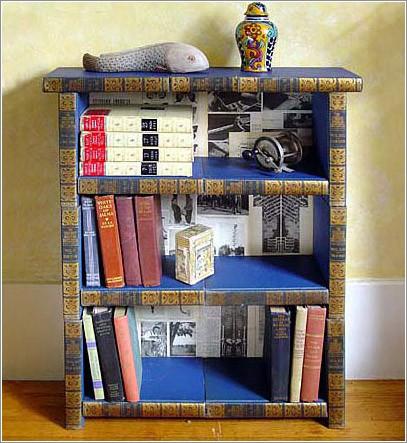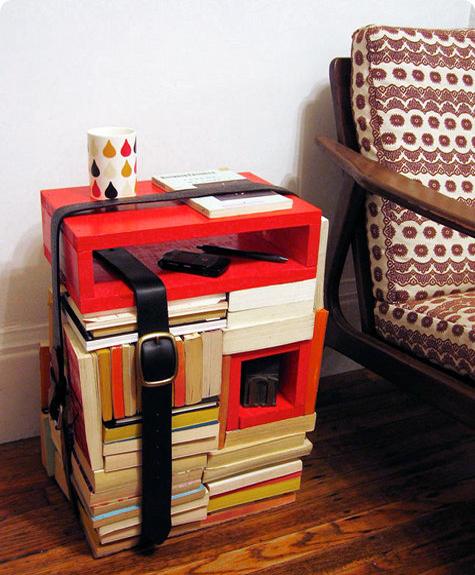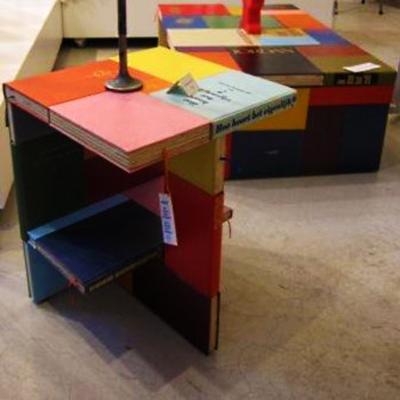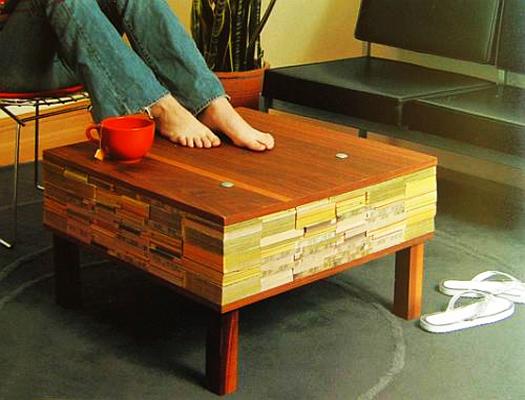 There are hundreds of reasons to recycle metal parts, old cookware, wires, tools for creating unique designs and decorating your office...