Modern Bathroom Design Trends Turning Small Rooms into Bright Elegant Spaces

Bathroom Ideas

Interior Design Ideas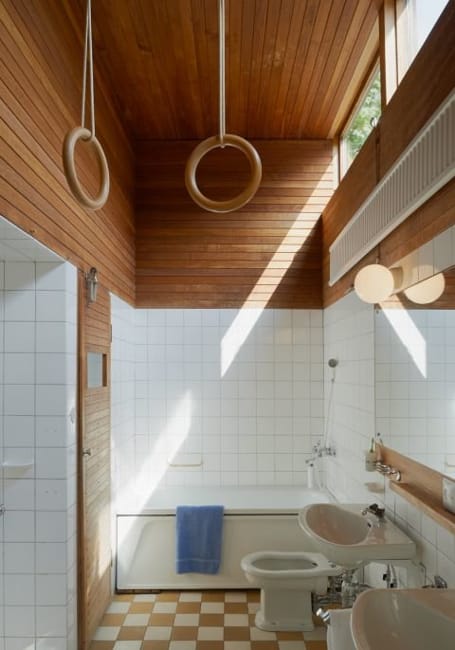 Creative and contemporary open bathroom design
small bathroom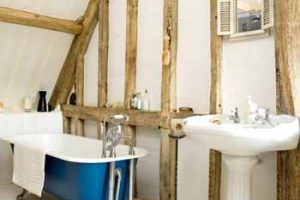 Small bathroom designs play with fun-size spaces overflowing with potential. Small bathrooms can turn into impressive interiors as clever space-saving ideas and bright lighting design transform tiny rooms into stylish spaces. When paired with modern bathroom colors and functional interior design, small bathrooms create a powerful aesthetic punch providing beautiful, inspiring bathroom remodeling ideas. Here is the Lushome collection of attractive small bathrooms reflecting the latest trends in bathroom design.
Bathroom design experts advise buying all bathroom products in a single design collection. It allows to avoid an eclectic style and creates comfortable and elegant small spaces with matching elements and a modern feel. Contemporary bathtubs, bath curtains, shower enclosures in various designs, shower trays, ducts, washbasins, furniture, different types of faucets, and modern bath accessories in elegant shapes are excellent for small bathroom design, remodeling, and decorating.
Bathroom remodeling ideas to maximize small spaces
Modern tiles for small bathrooms
33 space-saving bathroom layouts for small rooms, bathroom remodeling ideas
Small bathroom design ideas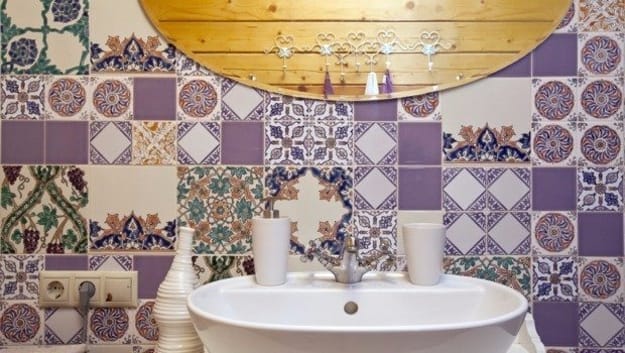 Modern bathroom sinks and tubs
Modern bathroom sinks and tubs offer various stylish and sleek features to fit into the small spaces.
Small bathroom design ideas reflecting the latest trends
Blending functionality and comfort in small bathroom design
Spacious ideas for small bathroom interiors
Modern bathroom lighting
LED ceiling lights, sconces, contemporary wall lighting ideas, and downlights are small bathroom trends that brighten up the spaces and beautifully highlight architectural features, modern bathroom fixtures, and decor. Built-in lights and floating cabinets provide a warm glow to bathroom interiors.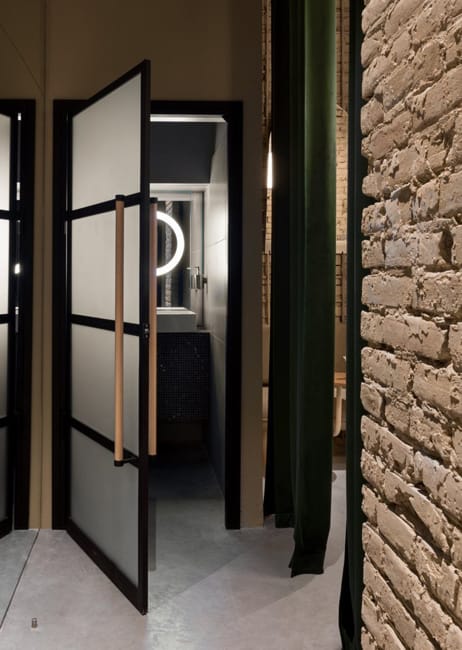 Simplicity and slim design
Modern toilets, bathroom sinks, tubs, and shower designs have become simplified and more concise. Minimal decorative elements and high quality, versatility, and abundance of light create elegant small bathrooms, while clean lines and slim design create an atmosphere of lightness and relaxation. Elegant simplicity visually increases small spaces. The lightness of glass shower designs and the bathtubs with thin sides are perfect for small bathrooms. Contemporary bathroom sinks featuring slim designs are ideal solutions for small rooms.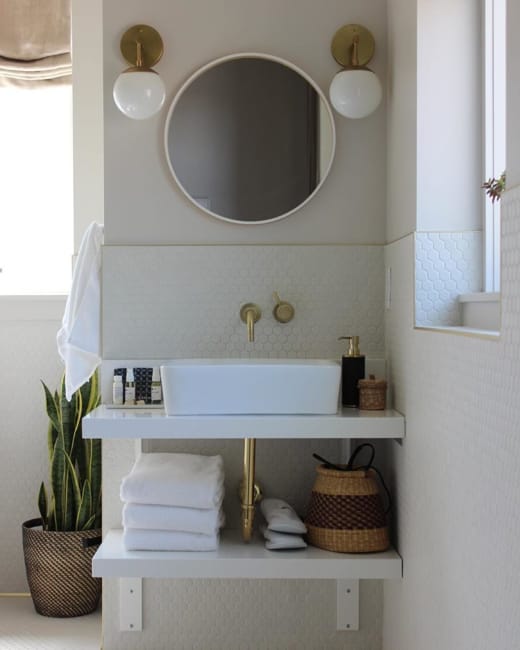 Seamless flowing lines play a crucial role in modern bathroom design, especially in small rooms. Seamless designs make the space planning practical and comfortable, and small bathroom interiors look stylish, contemporary, organic, and elegant.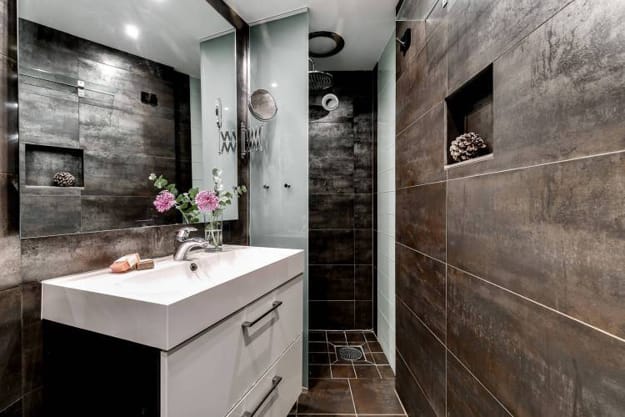 Transparent and glossy surfaces
Mirrored and transparent surfaces reflect light and visually expand small spaces. Open shower designs with glass walls, large wall mirrors, and glossy bathroom tiles are perfect for creating bright and modern bathrooms.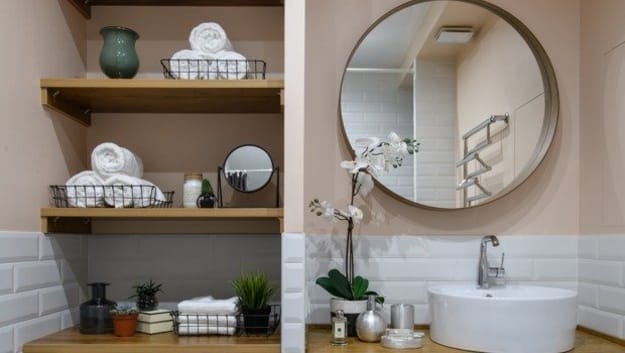 Functionality and practicality
The functionality of bathroom furniture, design layout, and practicality of materials define modern bathroom trends. Wall-mounted toilets, shelves, and cabinets make it easier to clean modern bathrooms. Built-in faucets are practical and functional. Small bathrooms significantly benefit from space-saving, low-maintenance interior design ideas.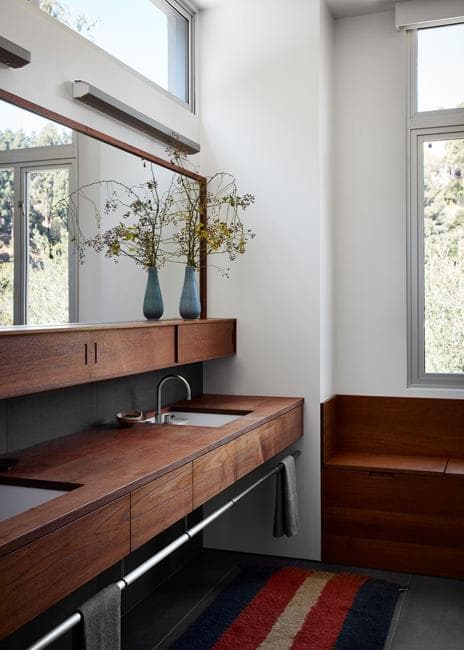 Wood materials
Natural materials create the illusion of connecting with nature. Wood has become a trendy bathroom design material. Wooden flooring ideas, wall designs, bathroom furniture, and bath accessories made of various wood add stylish elements to small bathrooms.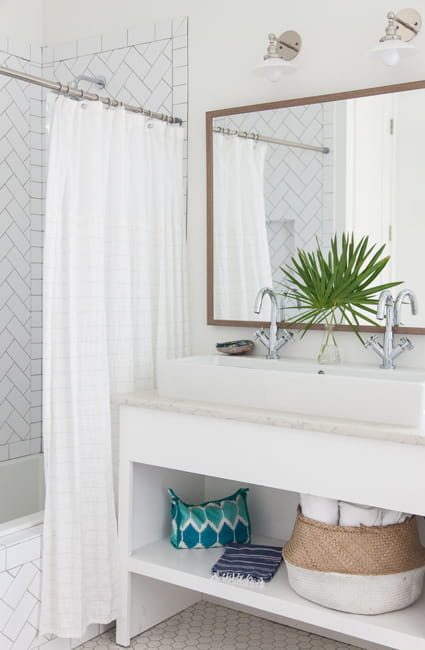 White bathroom colors
Soft pastels and light neutral bathroom colors are ideal for accents, giving whites more space. Whites symbolize cleanness, freedom, and purity and work beautifully with the elegant simplicity of small bathroom designs.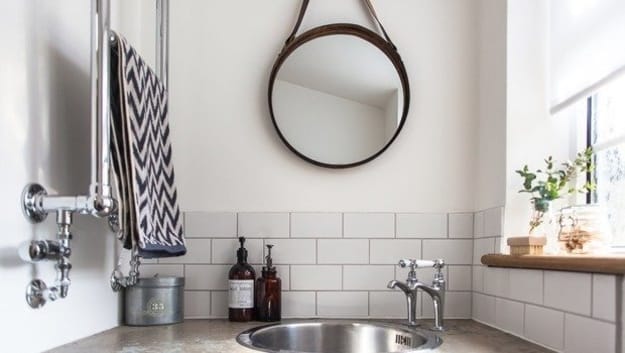 Chrome
Chrome plating gives the bathroom a cosmic, futuristic, luxurious look. Chrome surfaces work with all neutral colors, whites, grays, and silver.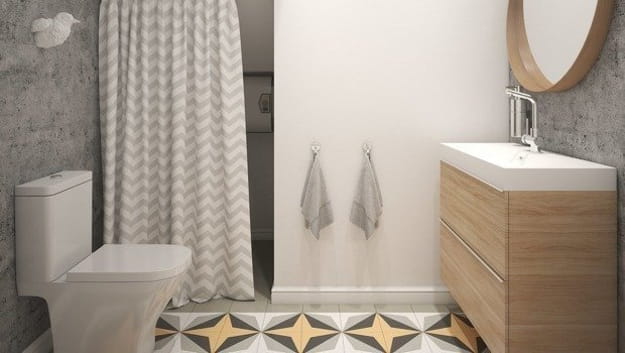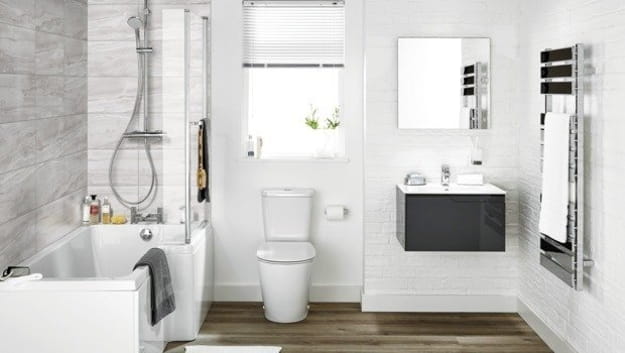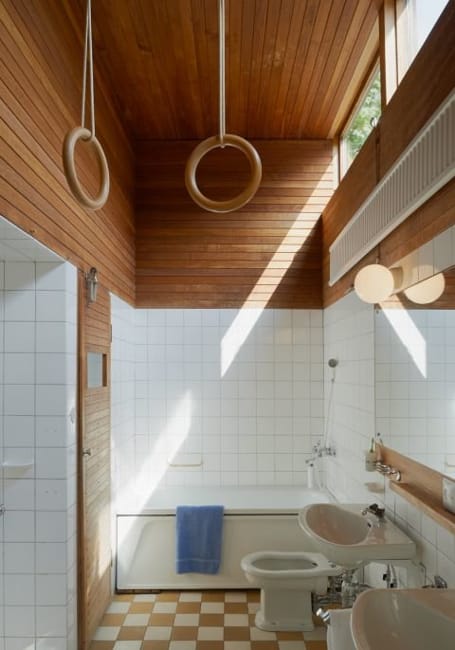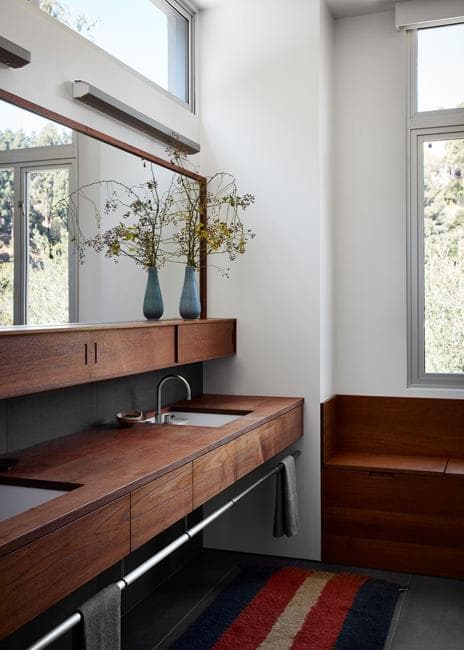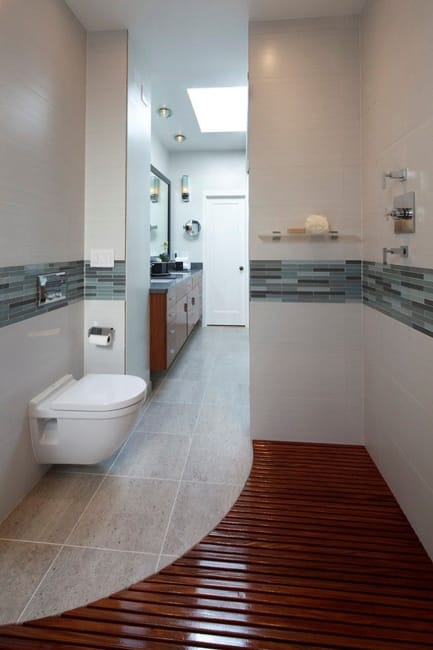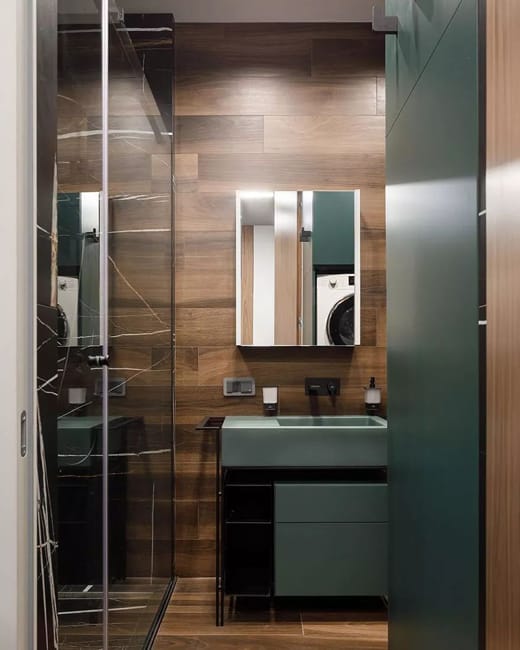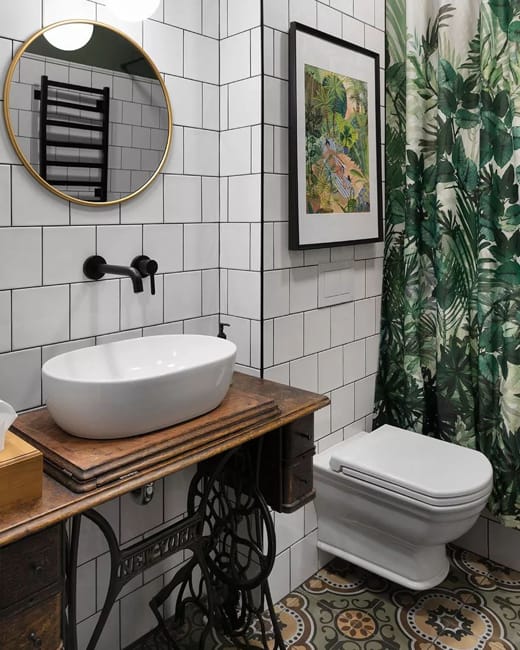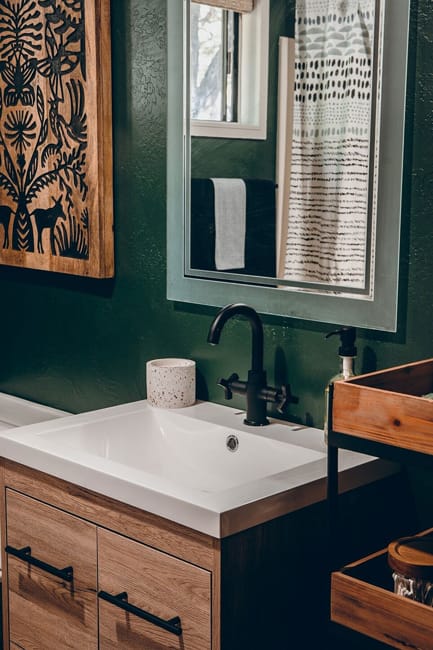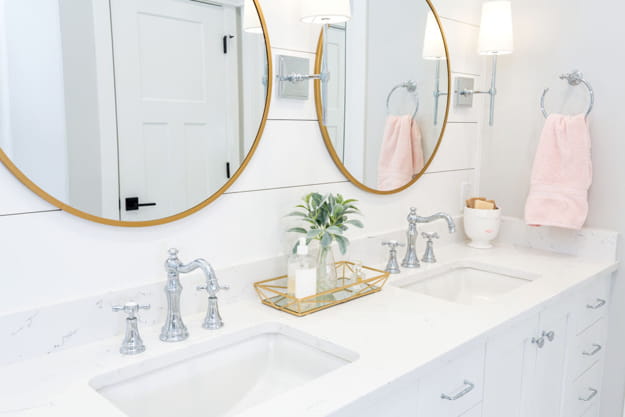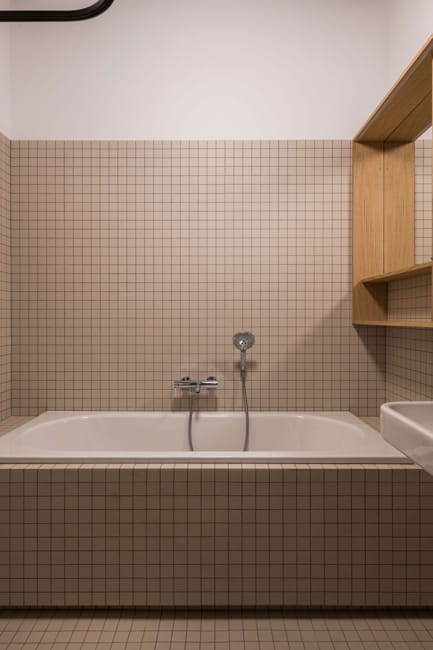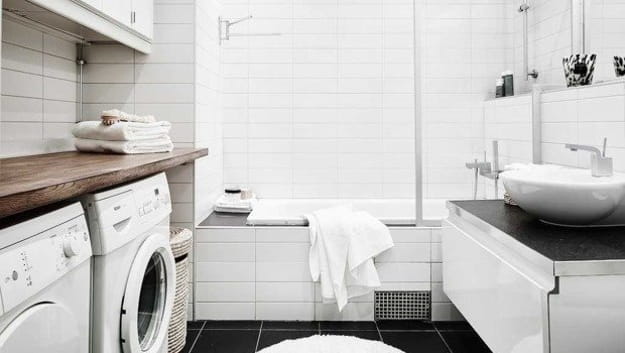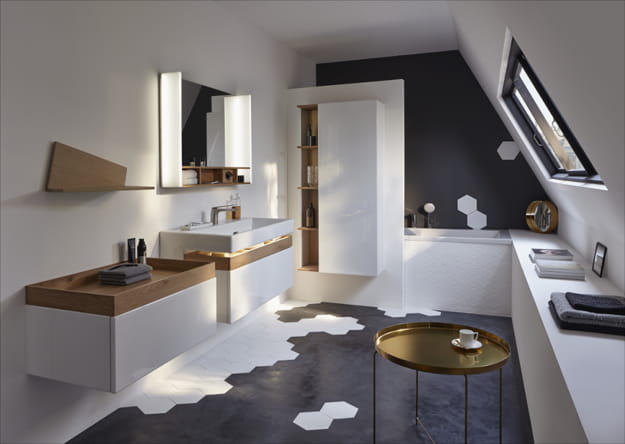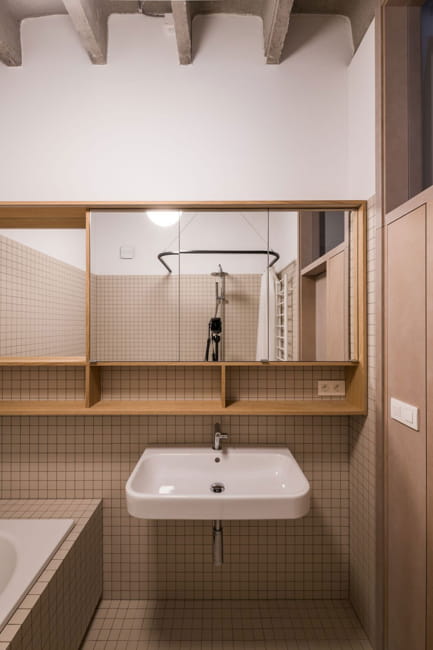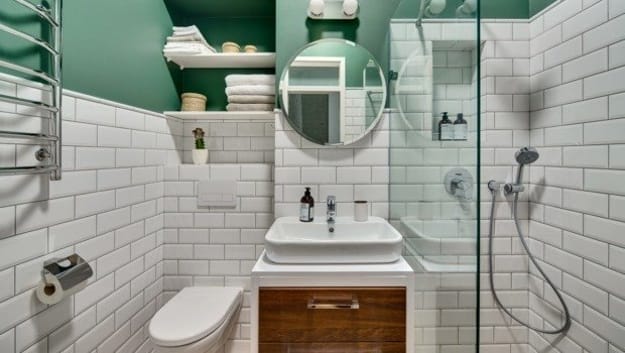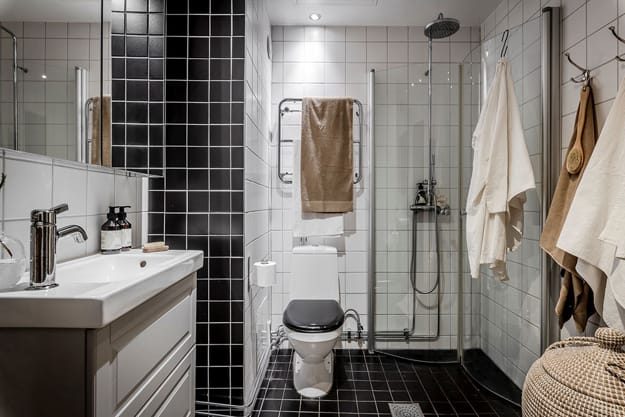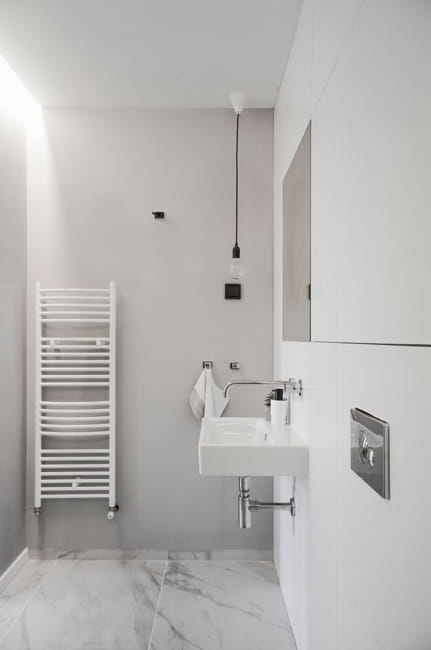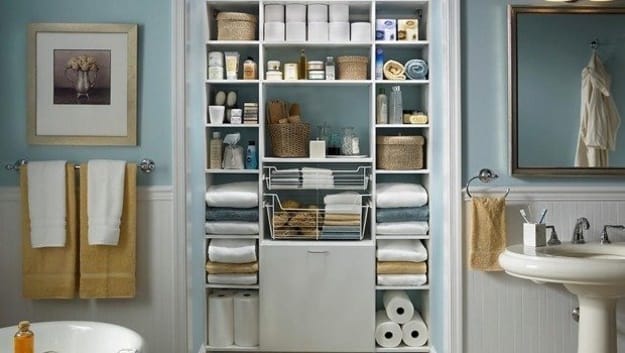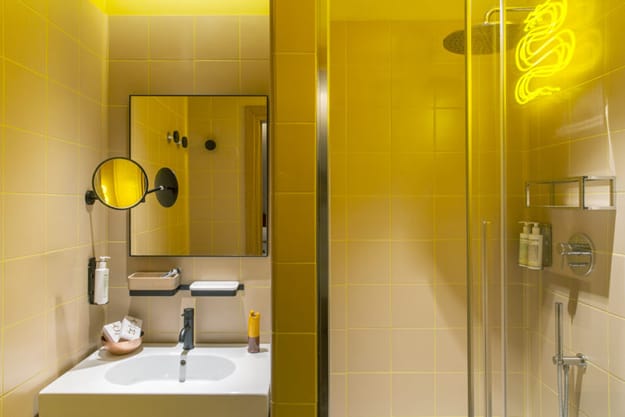 More from modern bathroom

Remodeling bathroom interiors is an essential part of creating a modern home. A beautiful, functional, well-planed, and modern bathroom design affects...
and enjoy free articles sent to your inbox