Mistake Proof Design Ideas for Outdoor Rooms, Comfortable Outdoor Home Decorating
Decorating Ideas

Outdoor Living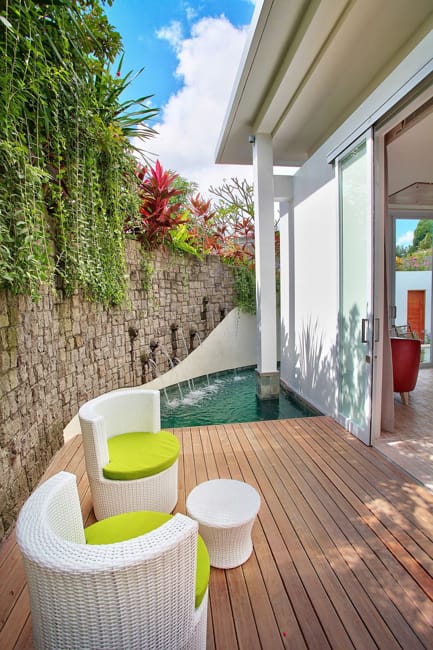 Small wooden deck with modern furniture
patio ideas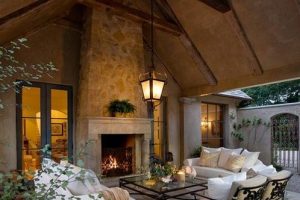 Outdoor rooms make beautiful additions to modern houses. It is hard to imagine modern houses without beautiful outdoor rooms that create lovely spaces to connect with nature, relax, and socialize with friends. Outdoor rooms beautify house designs and add to home values. Attractive and comfortable outdoor living spaces are a part of the modern lifestyle. The Lushome collection of beautiful outdoor rooms provides inspiring ideas for designing and decorating patios, wooden decks, and terraces.
Contemporary or traditional outdoor rooms must be comfortable, functional, and aesthetically pleasing. Finishing the floor with one flooring material, like stone slabs, too much glass, and massive furniture, can make summer terraces and patios look too bright, crowded, and heavy. A functional layout and design that maximize the outdoor space and a mix of design materials create beautiful and comfortable outdoor rooms. Check how the mistake-proof terrace and patio ideas transform available spaces into modern, inviting, and appealing outdoor rooms.
Outdoor home decorating ideas, light blue and pink colors
Beautiful summer retreats, decorating ideas for outdoor rooms
Comfortable and gorgeous backyard designs
Modern outdoor rooms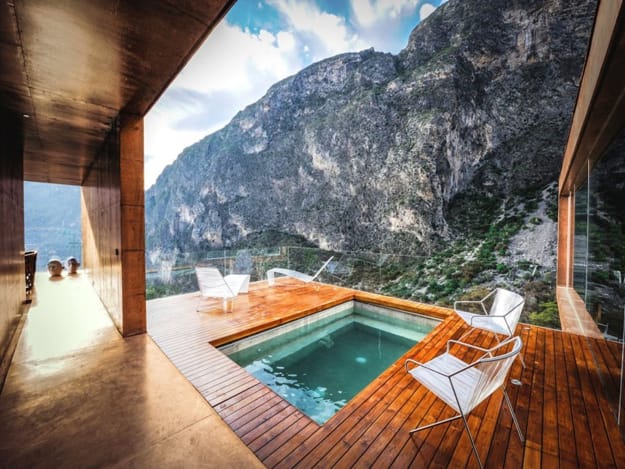 Views
A perfect terrace or patio offers a beautiful view. Whether it is a natural landscape, garden, or urban landscape, a nice view is essential to creating a gorgeous, alive, and pleasant outdoor room. The size does not matter much. Even a large terrace, balcony, wooden deck, or patio can be turned into a cozy and comfortable space. Minimalist-style outdoor rooms can become cozy spaces with soft furniture and decorative accents, like throws, flowering plants, candles, and lanterns.
Modern backyard ideas for creating beautiful outdoor rooms
Patio ideas, outdoor home decorating color schemes
Iron furniture adding classic accents to outdoor home decorating
Soft decorating ideas
You can use large pots, surround the space with climbing plants, or add hanging planters for decorating with flowers turning your outdoor room into a beautiful space. Soft cushions and throws add coziness to outdoor rooms. Another great idea for outdoor room design is bringing more light. Floor lamps, pendant lights, garlands, and string lights fill the space with warmth and create a homely atmosphere.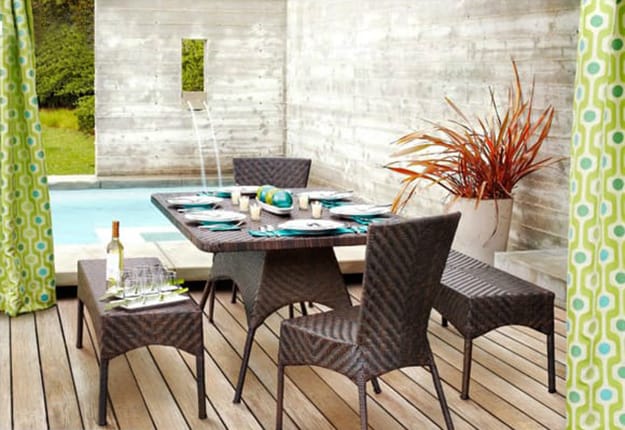 Multifunctional design
A cozy summer terrace, wooden deck, or patio provides a fantastic opportunity to spend time outdoors and connect with nature. During warm months and often all year round, outdoor rooms become places of attraction for kids and adults. Families enjoy entertaining and relaxing while watching kids playing.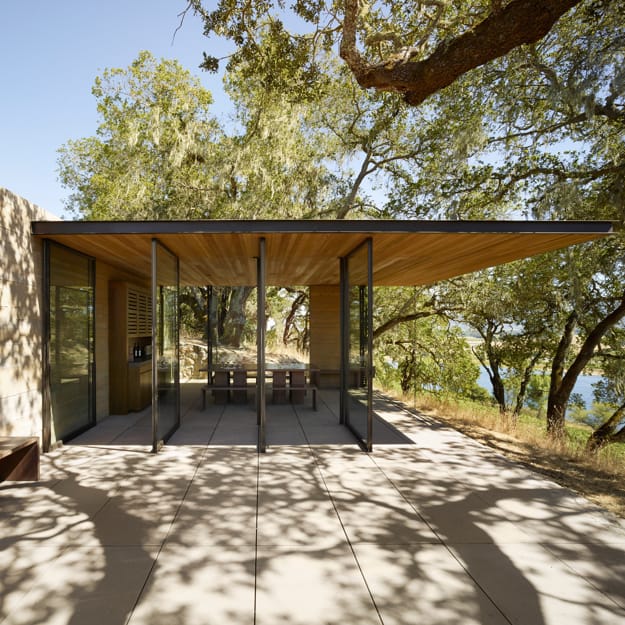 Shade
A romantic pergola entwined with wild grapes symbolizes coziness and comfort on a sunny day. Shade is critical on a hot day, while roofed structures protect from rain. A practical solution is a combined roof: a closed part for outdoor seating and dining areas and an open pergola for sunbathing.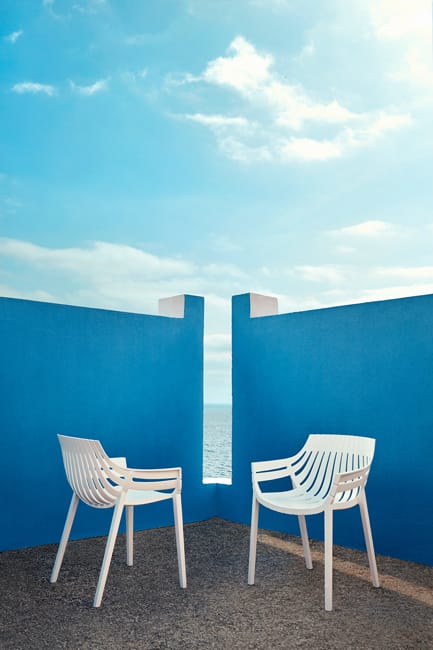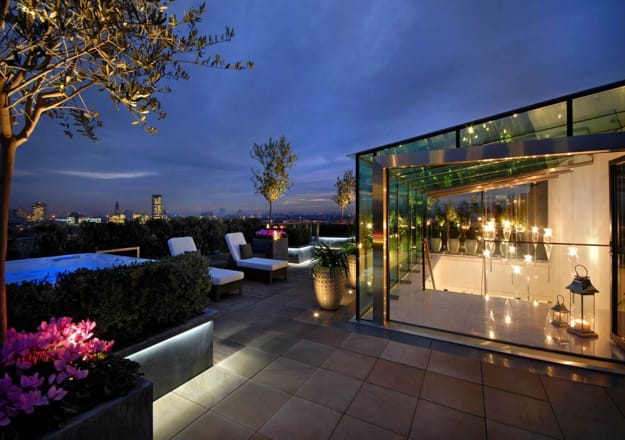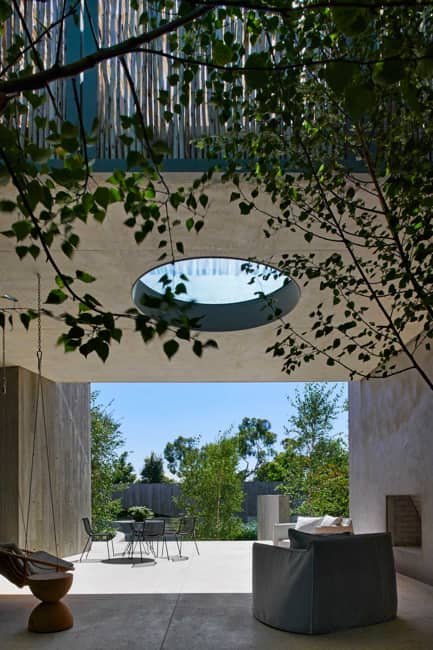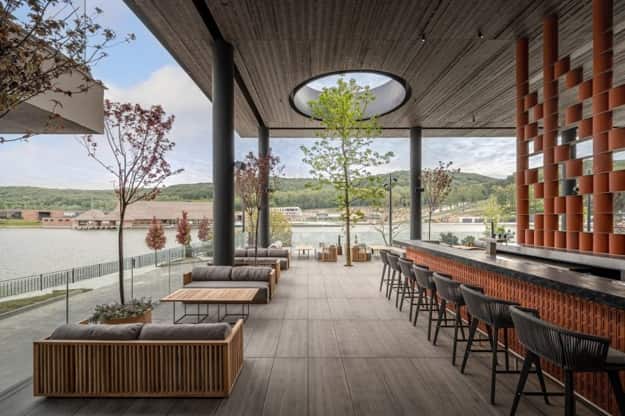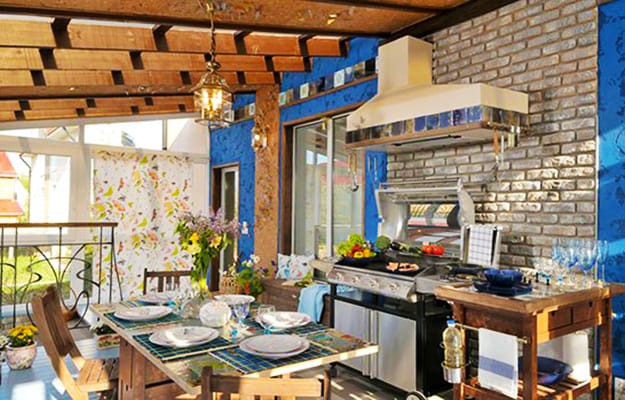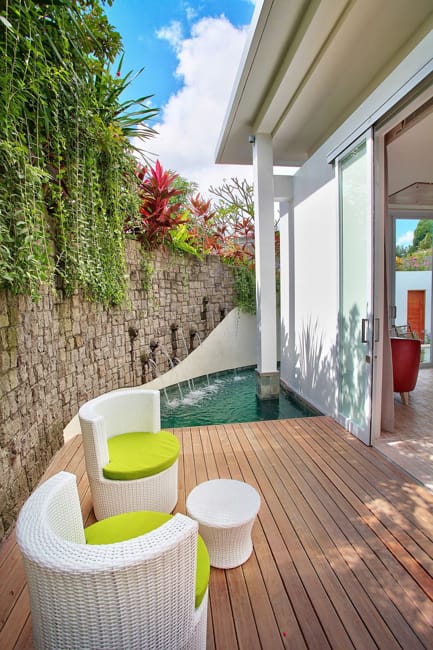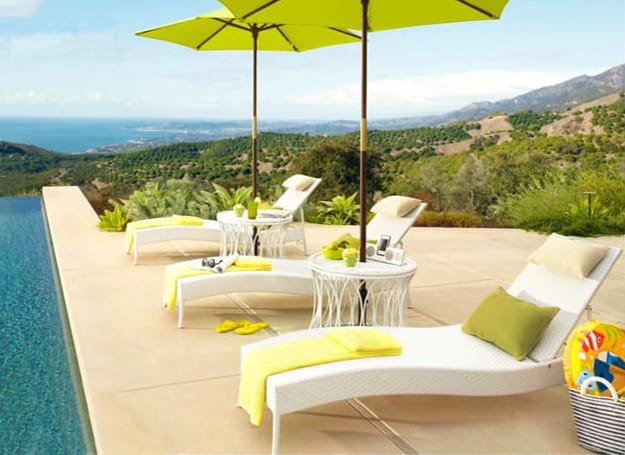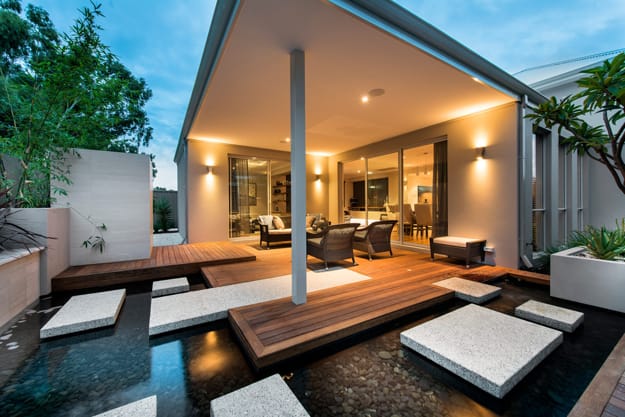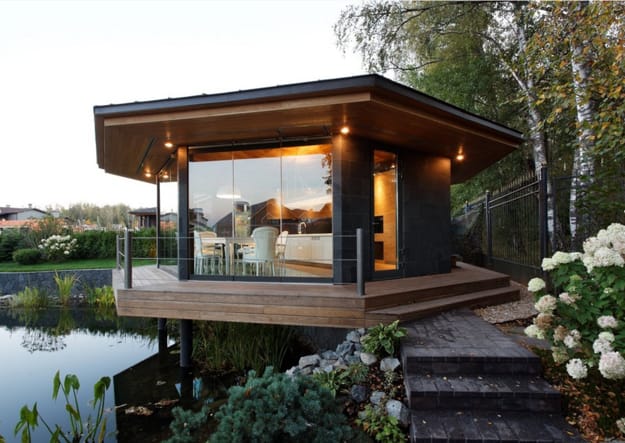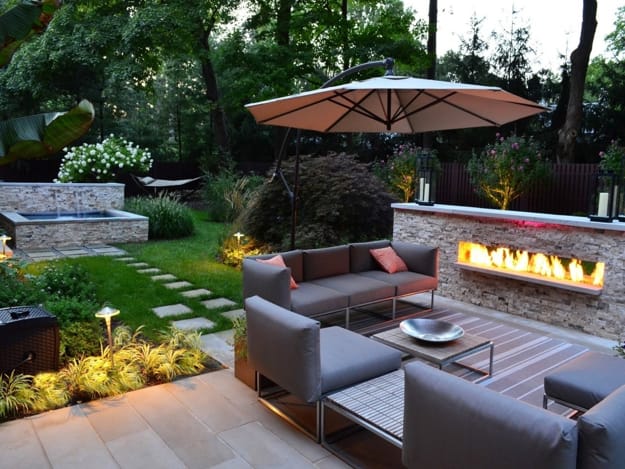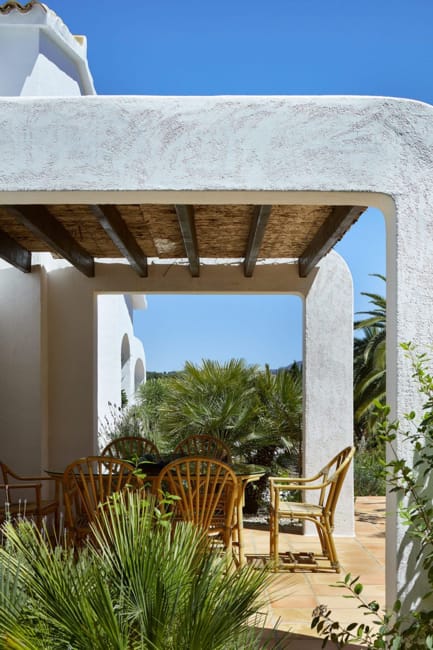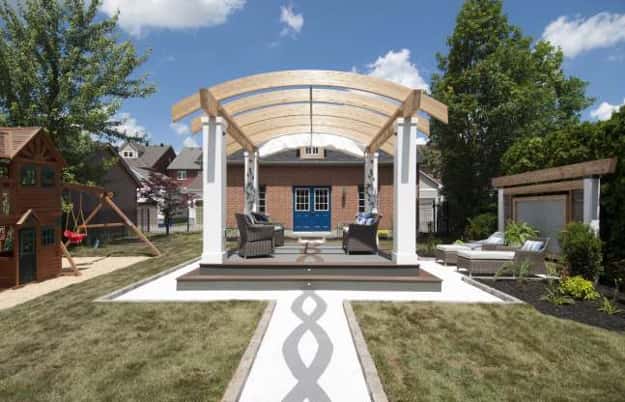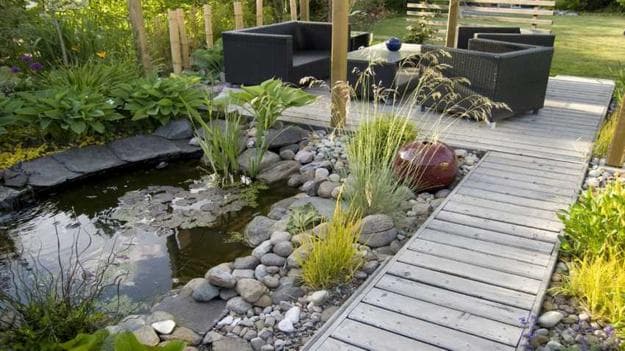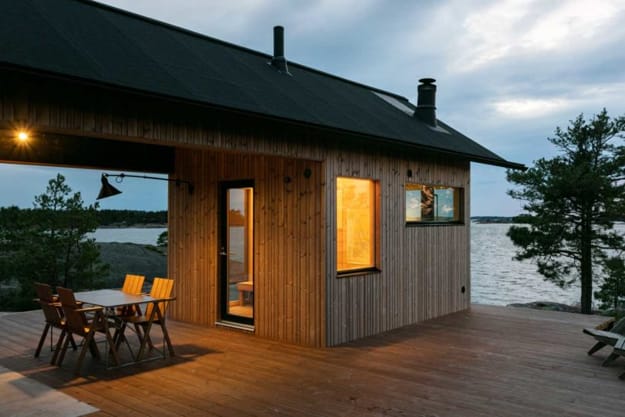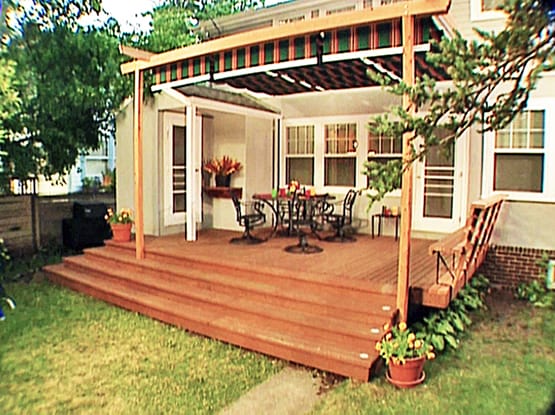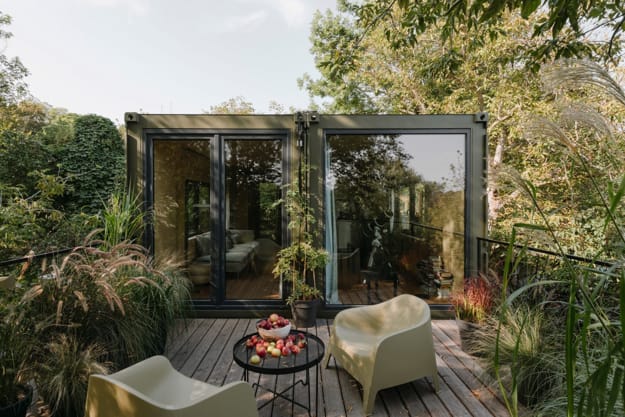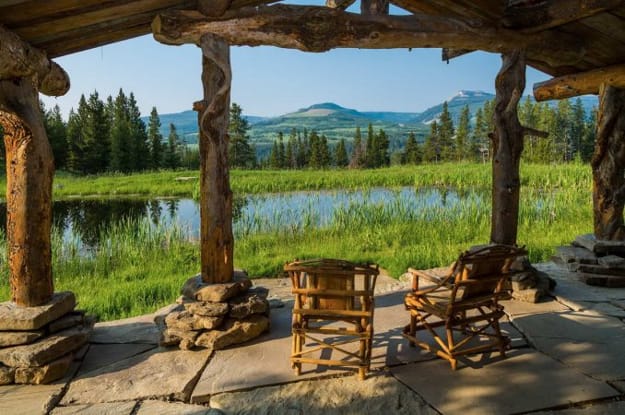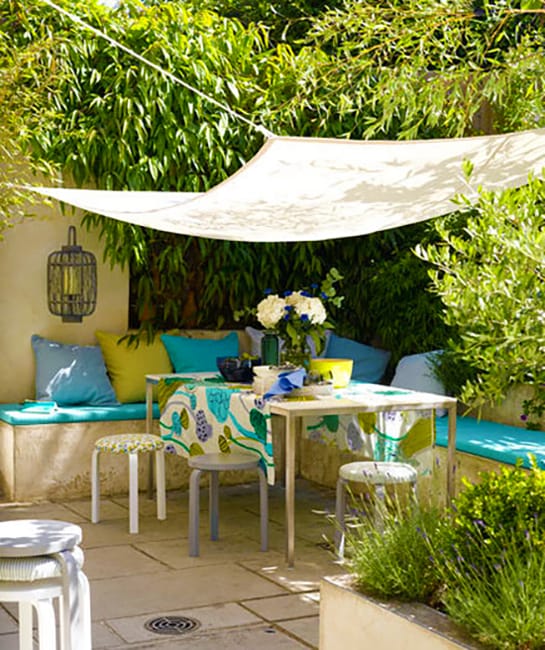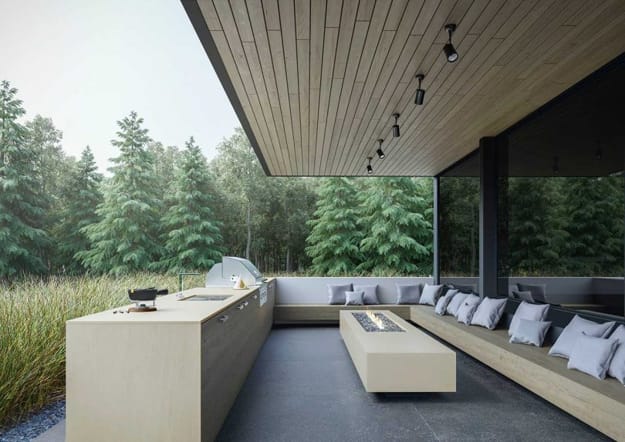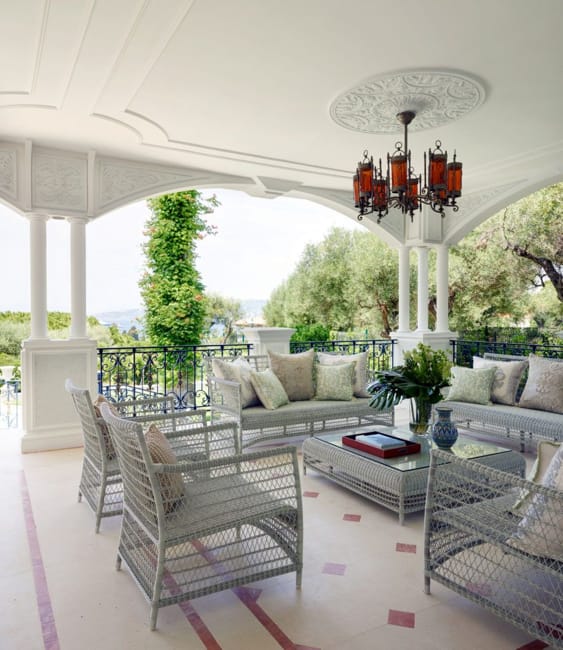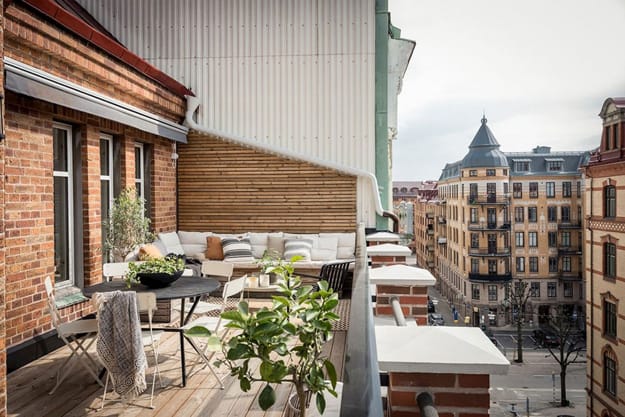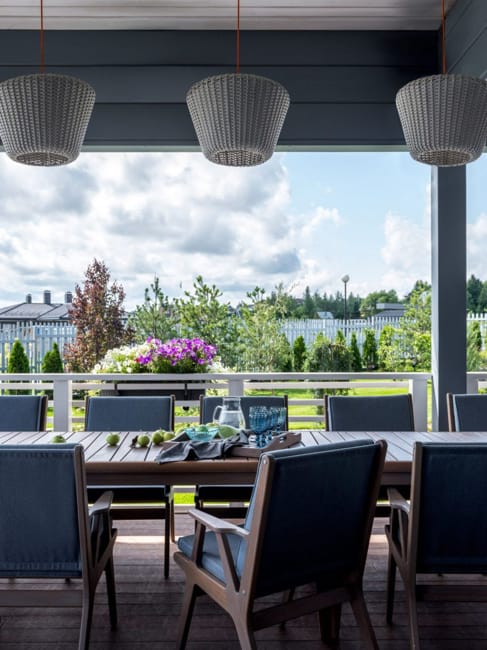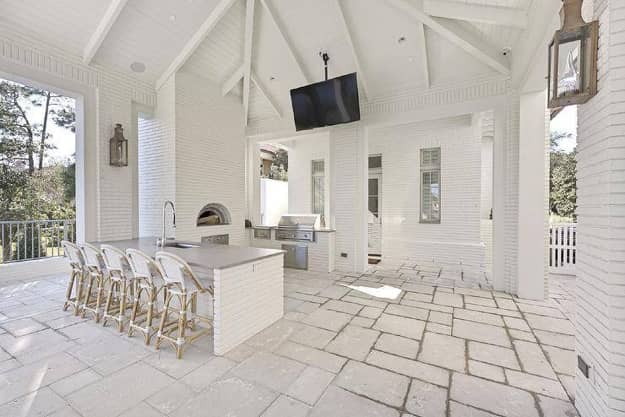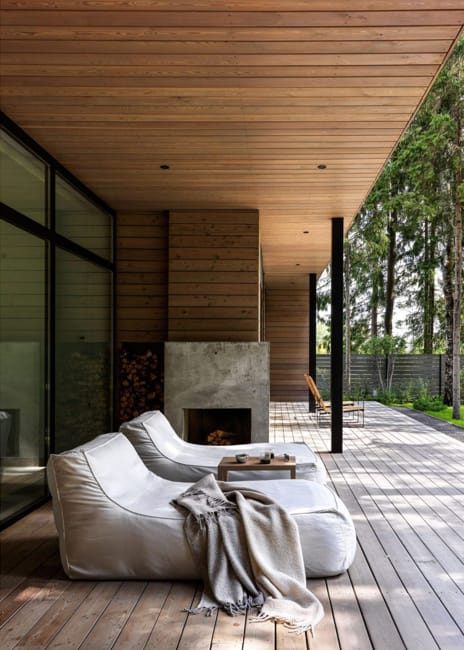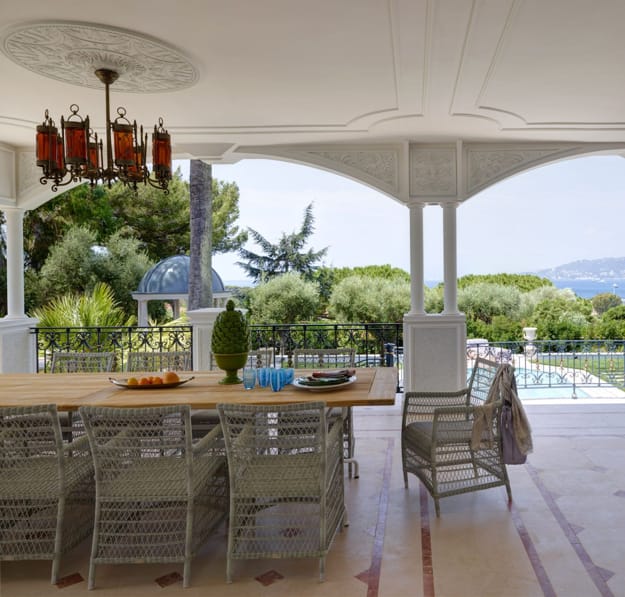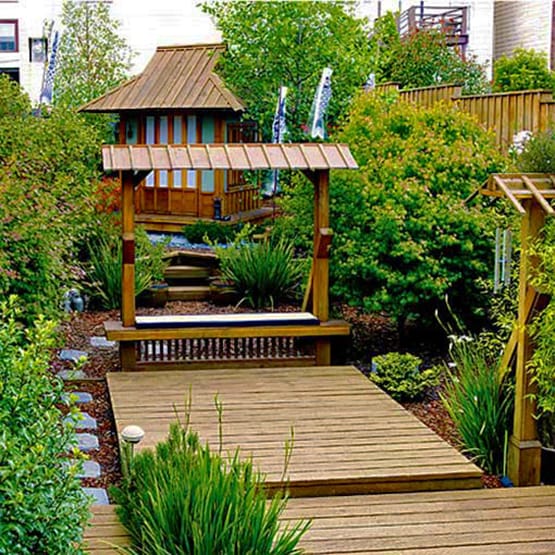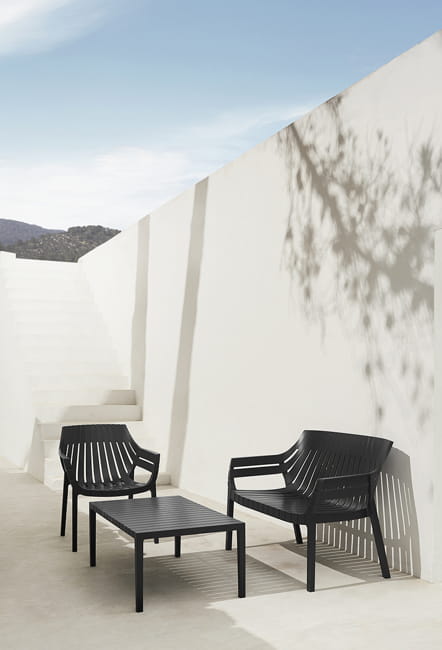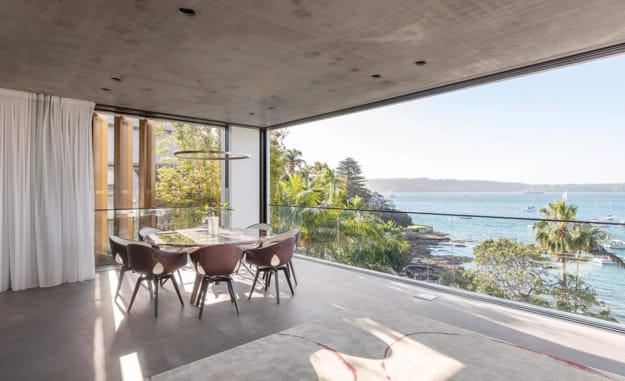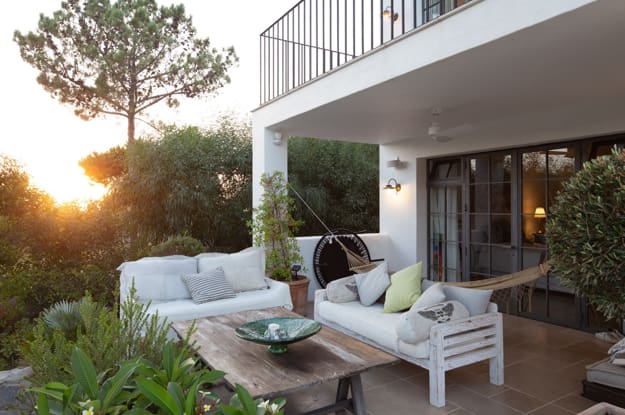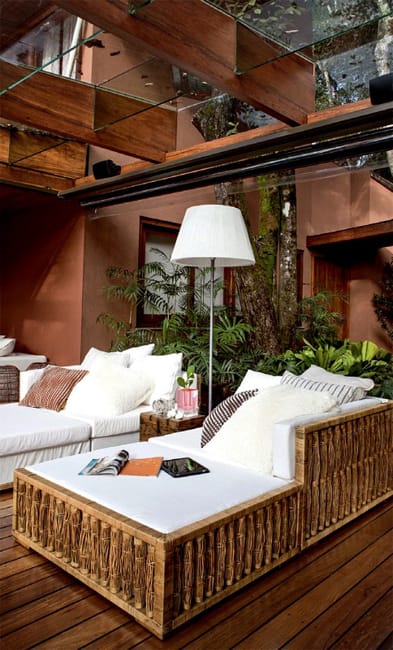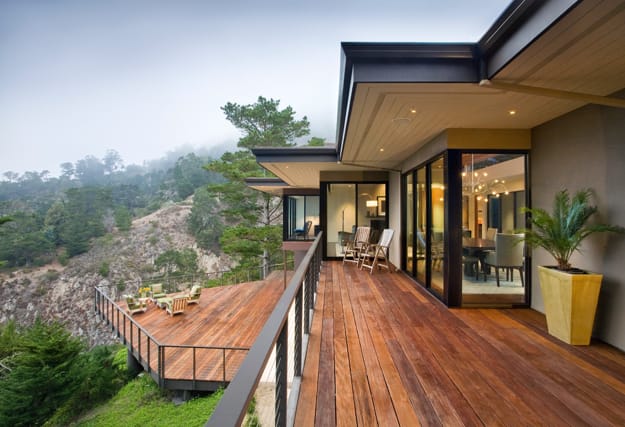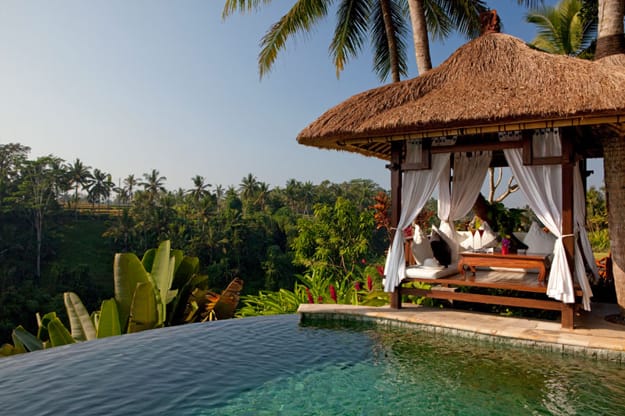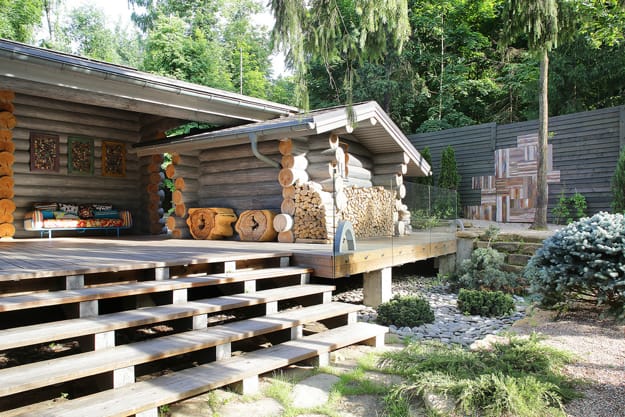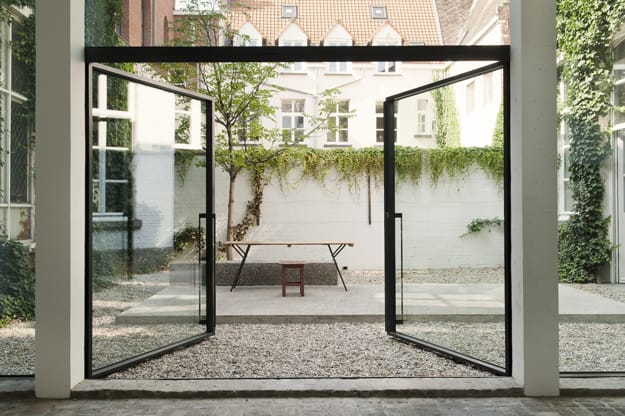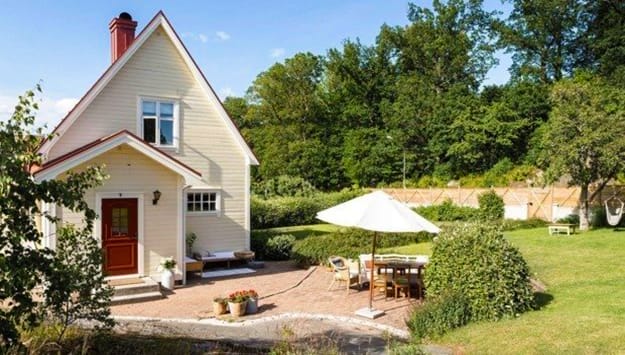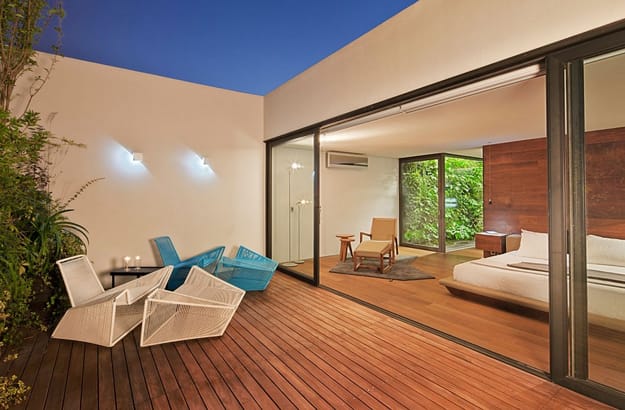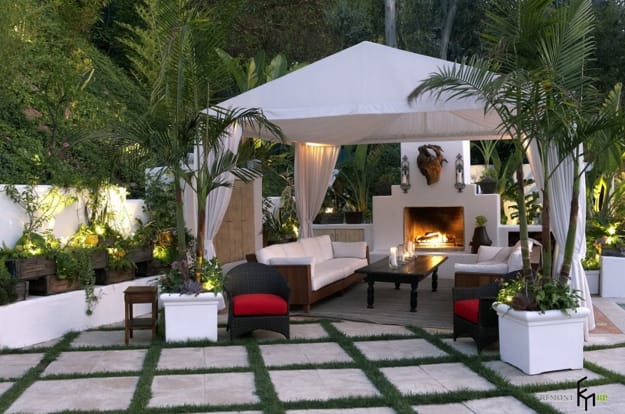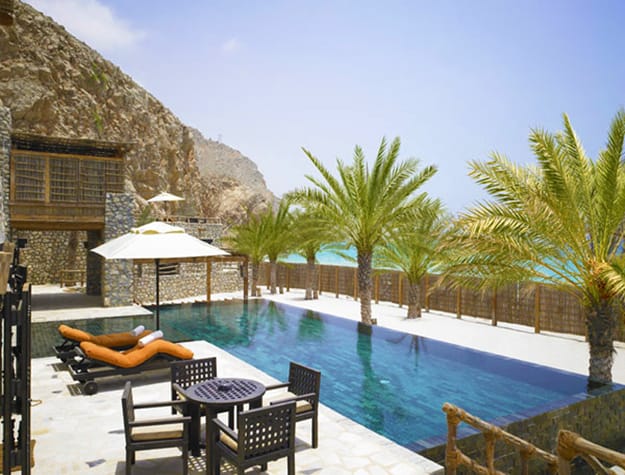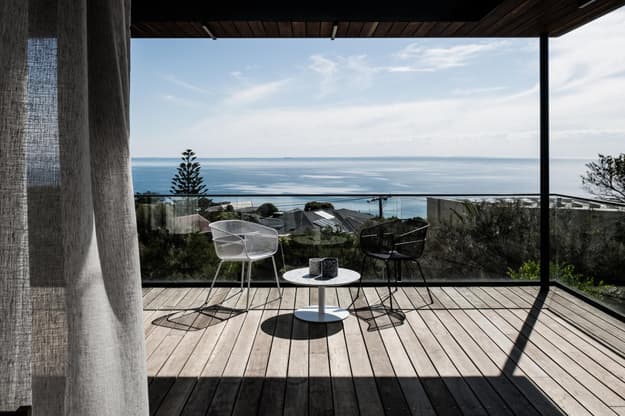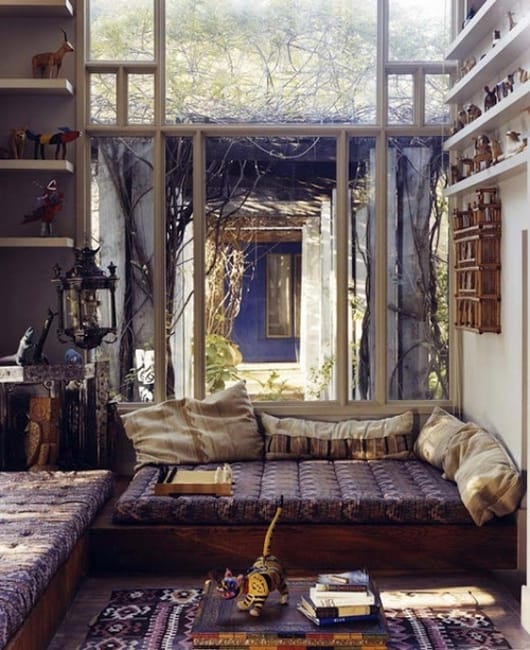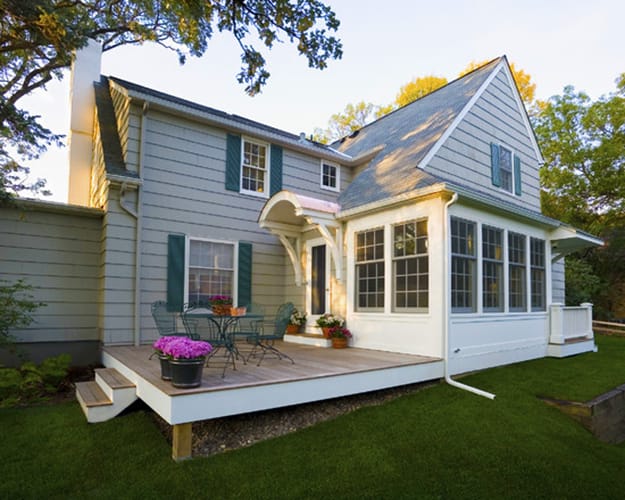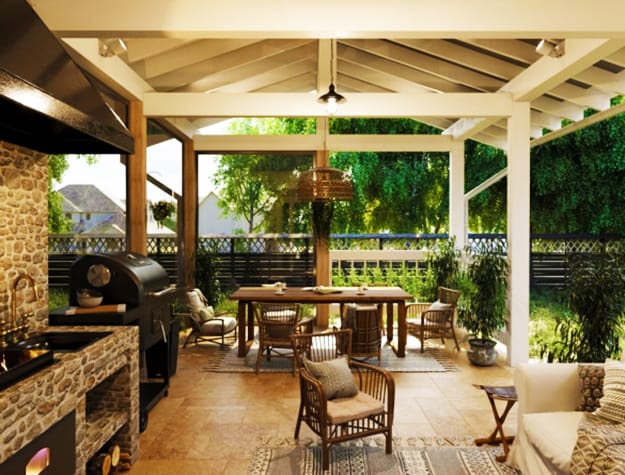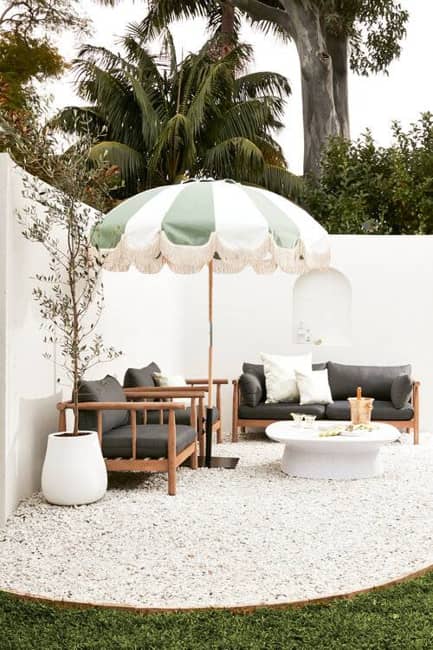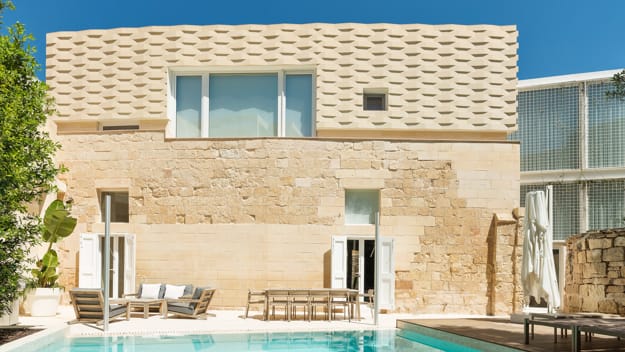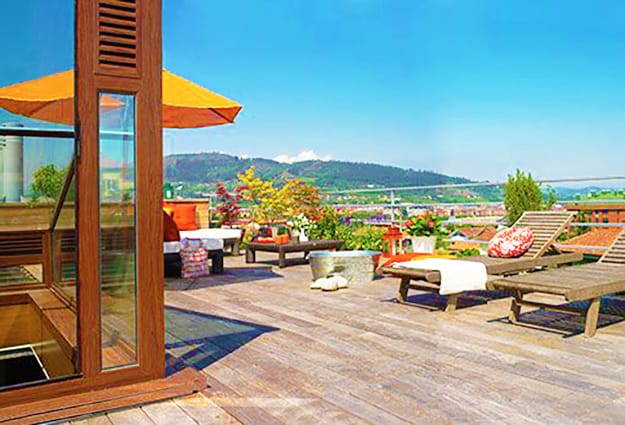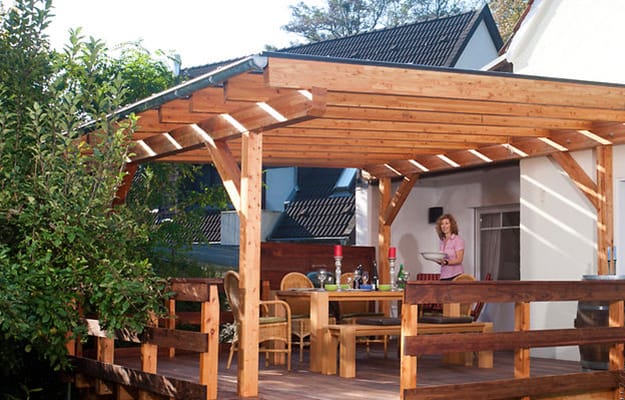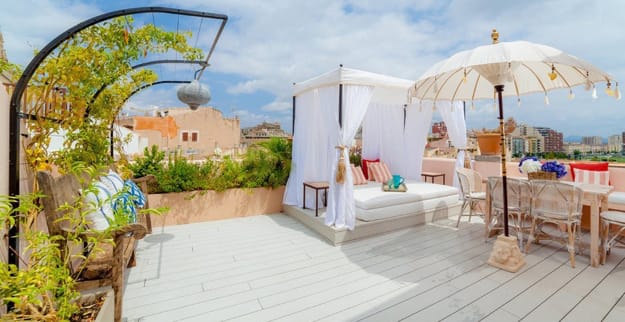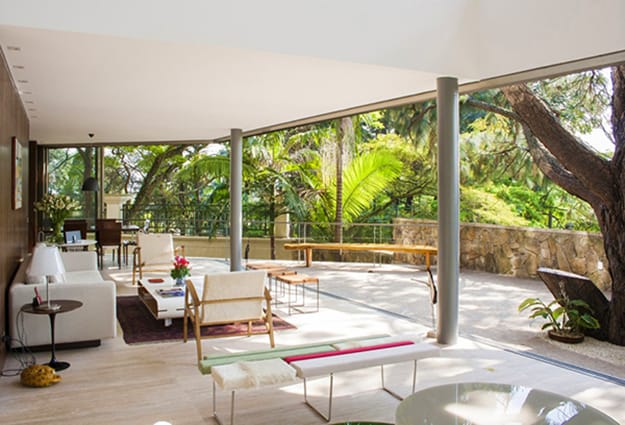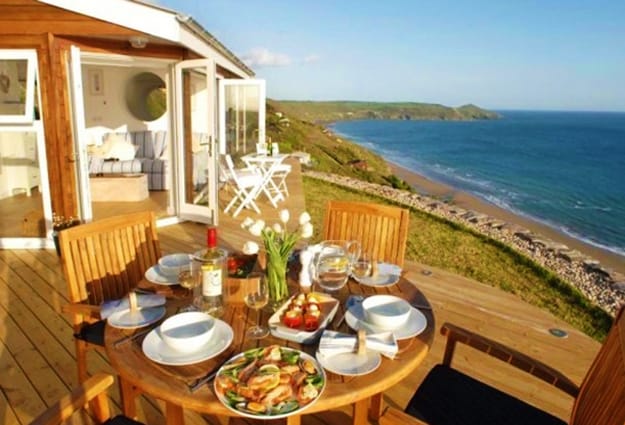 Outdoor rooms with fireplaces are a beautiful trend in creating comfortable outdoor living spaces that stretch home interiors, make houses feel...
and enjoy free articles sent to your inbox