Metal and Glass House Design with Bright Home Interiors and Contemporary Furniture

Interior Design Ideas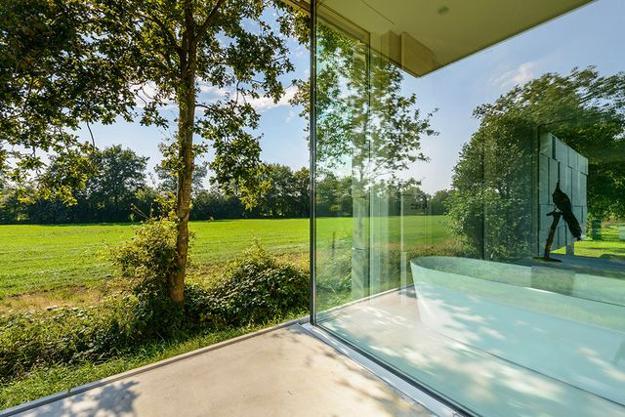 Modern house with glass wall
decorating with glass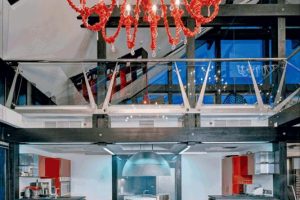 Villa Sterk is a country residence in Bontebok, Netherlands, designed with spectacular materials, – metal and glass. Glass walls and spacious interior design connect rooms with beautiful surroundings, creating this modern house, perfect for the stress-free lifestyle.
Designed by Dutch architectural studio Inbo, the glass house is a modern mansion with bright, inviting and modern home interiors offering fabulous living spaces surrounded by mature trees. Hidden from the road the house is a peaceful retreat in the secluded and quiet countryside.
Beautiful Green spaces with glass walls allow to enjoy soothing sounds of nature and watch birds in the morning. Elegant and clean interior design ideas create light and pleasant rooms emphasized by attractive and comfortable decor ideas.
Modern house design blending stone, metal, and glass into modernistic box with glass walls
Glass house design with indoor garden, Green ideas for modern eco homes
Metal and glass house design, modern home interiors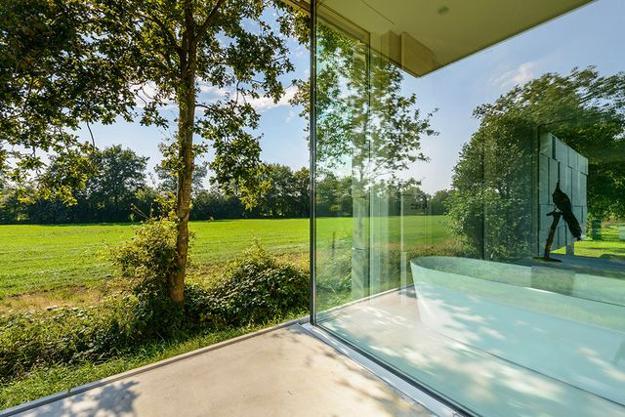 Filled with natural light, spacious home interiors with glass walls give the illusion that you are outside. Front glass walls and glass doors create no boundaries interior design and connect rooms with nature.
Sunlight penetrates through all living spaces, improving the multifunctional modern interior design and providing numerous opportunities to use rooms for different tasks while enjoying the natural beauty from every corner of this modern house.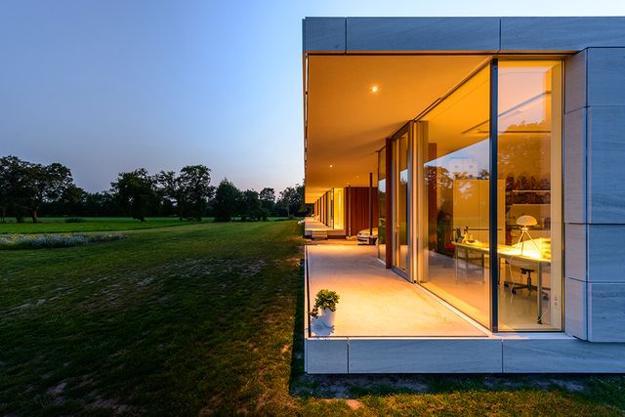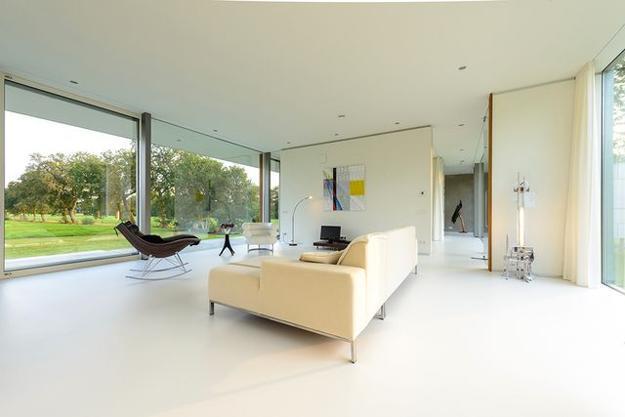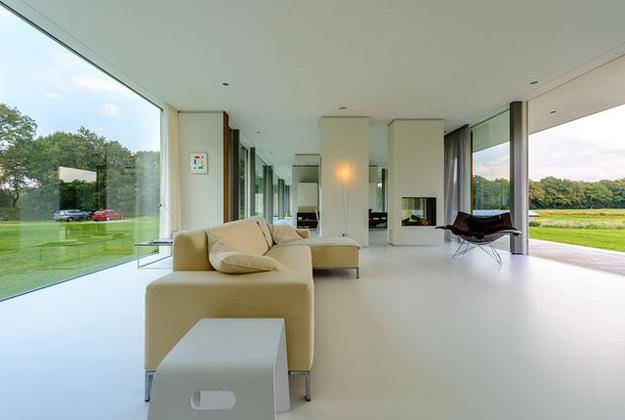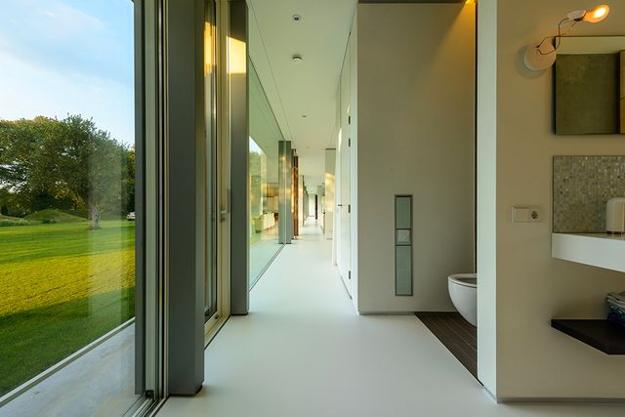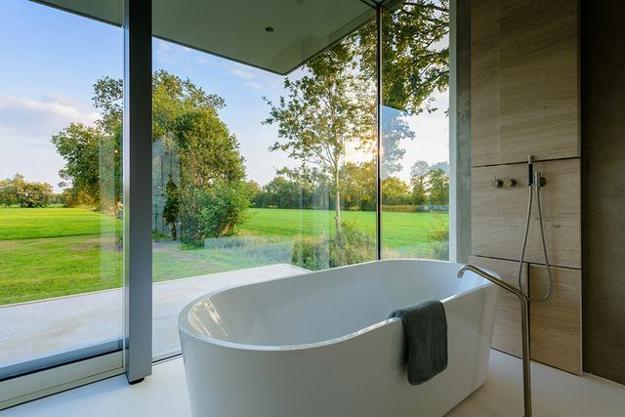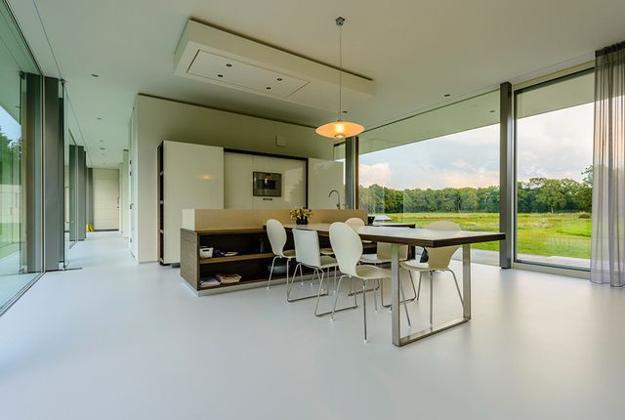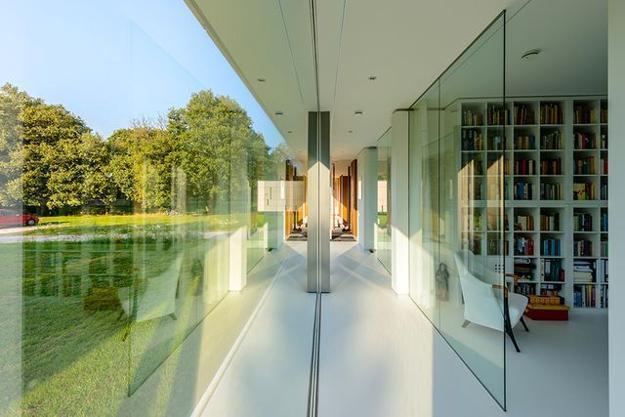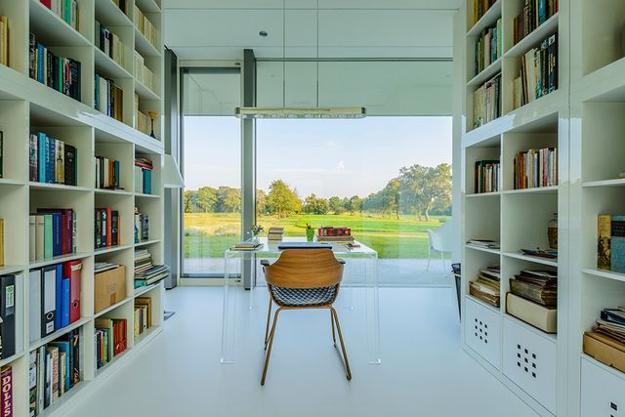 Metal and glass house exterior design and landscaping ideas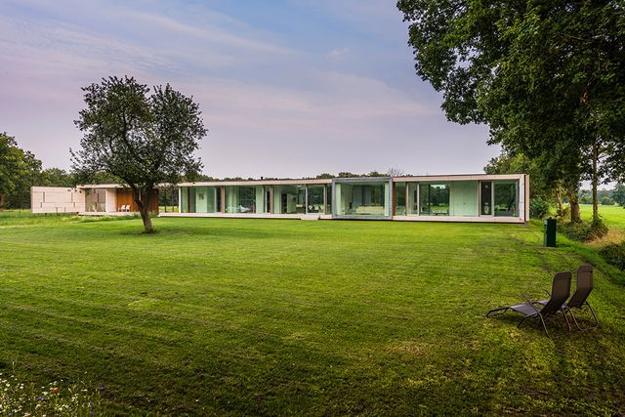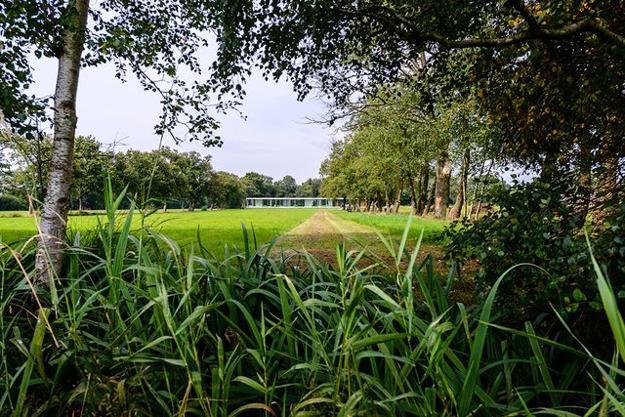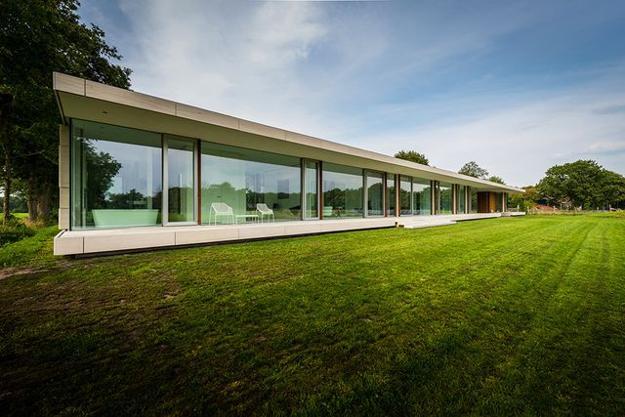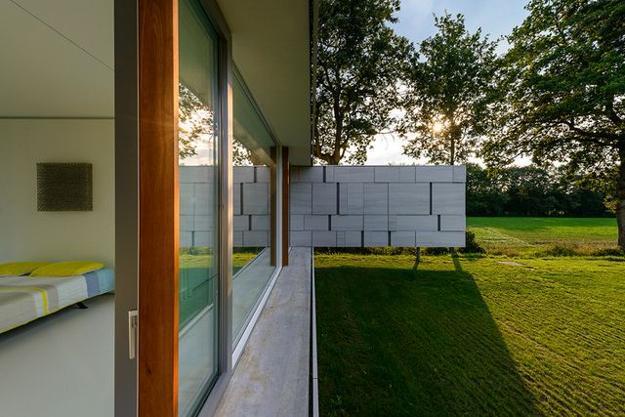 From traditional ceramic tile designs to trendy wood-like, shiny metal, and mesmerizing glass, there is seemingly unlimited ways to brighten up...
and enjoy free articles sent to your inbox