Light Sandstone House Design by MCK Architects, Luxurious Honiton Residence in Sydney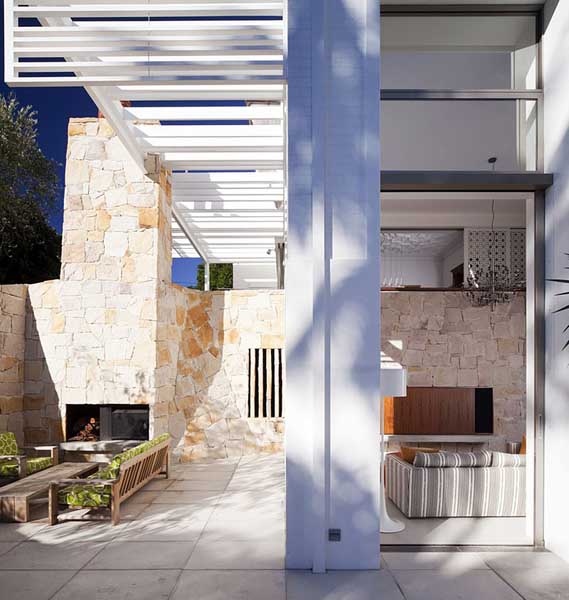 Beautiful patio design with outdoor fireplace
DECORATING SMALL APARTMENTS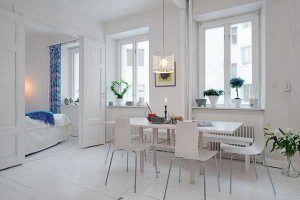 Old house remodeling and redesign project by Australian architects dramatically transformed house exterior and interior design, creating a luxurious home the Honiton Residence in Bellevue Hill in a suburb of Sydney, Australia.
Bright colors are attractively blended with light sandstone, wood and marble textures, creating spacious and light house exterior design and interiors. Lots of sunlight and natural insulation, creative room dividers and open design plan make home interiors feel breezy and airy.
Neutral interior design colors, jazzed up with bold accents add unique character to this luxurious modern house design. Contrasting textures of rough sandstone, smooth concrete, timber screens and Calacutta marble add chic to unique and attractive house exteriors and interior design.
Light sandstone house design
White house exterior design
Modern house design description by the architects
A startling mix of Middle Eastern colours against perfect white gives this home its sense of luxury and tranquil liveability. The MCK renovation of a family residence in Bellevue Hill has transformed an Arts and Craft Movement house into a pristine white canvas upon which bold textures speak. A short client brief drove MCK's approach; the owners of the six-bedroom residence complained the house was too big. MCK saw an urgent need to re-form and reunite the interior spaces, while making more of the extensive garden area, pool, and upper decks.
A new orientation of key living spaces was a critical first step to maximising sunlight and natural ventilation. Connecting the formerly closed-off rooms was key to unlocking the home's spaces and bringing about highly usable and friendly living areas. External and internal blinds, as well as sunshade awnings, were used to control exposure to the sunlight, while inside the house an open mezzanine has transformed the back hall into a functional focal point.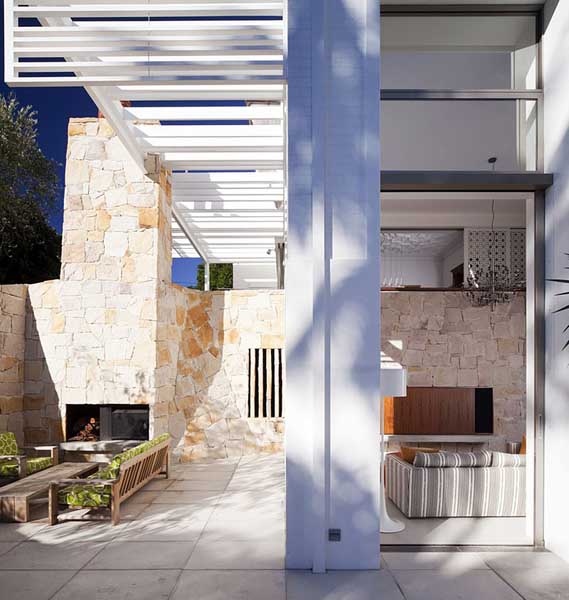 The use of the large void to connect the kitchen, formal dining and living areas gives harmony to once disparate rooms. Light and the fine control of it further enhances the mezzanine, ensuring these spaces are inviting and useable at all times of the day. The interior is kept neutral with punches of colour used to add personality and character. All over the house the evocative contrast of intense textural materials is a striking design feature. Rough sandstone plays off against smooth concrete, timber screens contrast against lush plants, jewel coloured tiles arranged in an Islamic fan pattern break up blocks of austere Calacutta marble.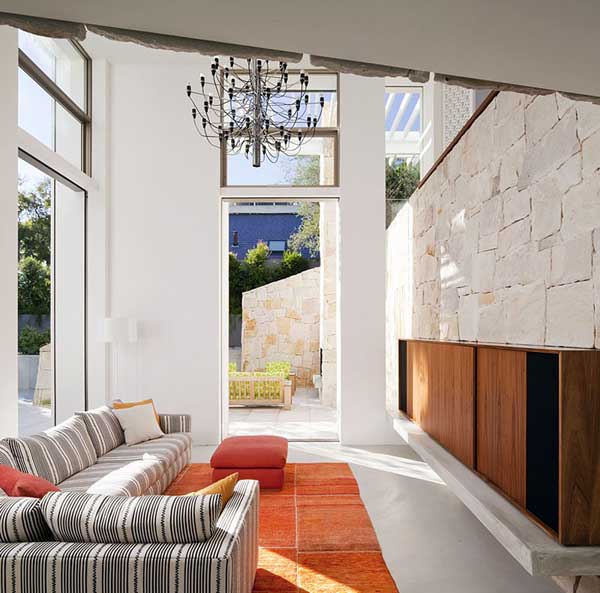 A sandstone wall that 'snakes' its way through the building from inside to out, is a clever tactical and visual device, used to connect a variety of spaces. The light colour palette was selected to complement the client's extensive art and object collection. White paint was used on the walls and light or medium dark colours chosen for the flooring. In this way, a selection of contemporary finishes accent fittings, and fixtures along with bolts of hot orange, turquoise and cerise jump are allowed to leap out. In the dining room a custom-built screen between mirrors the exact pattern on the original stamped tin ceiling and acts as a decorative division between dining and living rooms.
More from architectural interiors

Wildwood House by Giulietti Schouten Architects offers spacious and bright home interiors enhanced by gorgeous views of the surrounding forest. Concrete...