Inflatable Chairs, Modern Furniture Design for Contemporary Nomads

Furniture Accessories

Interior Design Ideas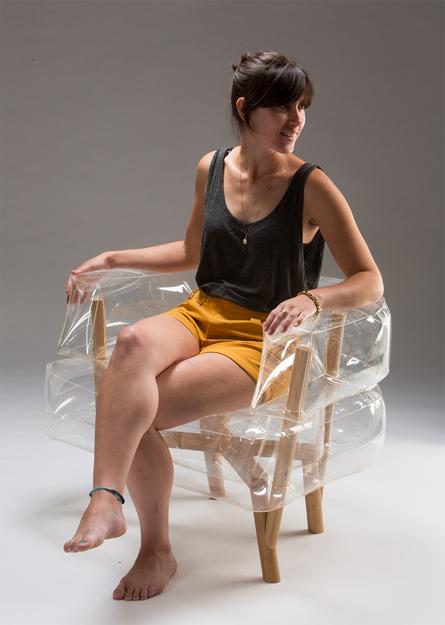 living room furniture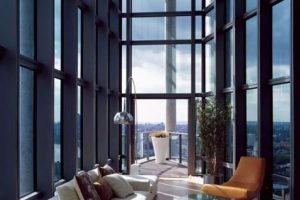 Anda armchair is an inflatable chair which features translucent, inflated parts, a wooden frame and legs and presents modern furniture design for contemporary nomads. Tehila Guy created this amazingly convenient, space-saving, light and comfortable chair for her final project at Bezalel Academy of Art and Design in Jerusalem.
Anda chair design is inspired by flat-pack furniture and loos great, offering space saving solution for people who move a lot. The designer reinterpreted modern furniture design, fascinated by the simplicity of materials used, assembly methods and contemporary aesthetics. The designer offers a piece of modern furniture that is out of the norm, but exciting and convenient.
Lushome presents the chair design idea that allows to barely flat-pack this unique furniture item, move with ease and add a nice accent to contemporary interior decorating. The modern furniture design technology was changed getting rid of upholstery and filler materials while creating easy to package, space saving, comfortable, sizable and light chair.
Smart storage solution offering contemporary nomads storage space organization
Modern room furniture for comfortable life as we understand it
Inflated chair design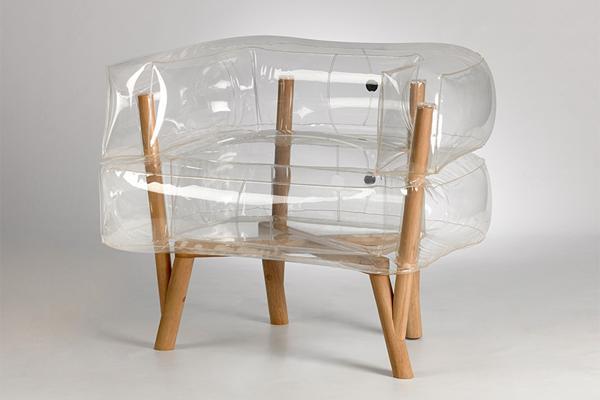 The inflatable structure and wood are cheap ideas, reflecting modern furniture design in retro style of the 1960s. Striving to make sure that the chair works in the context of existing living room furniture pieces, the clear body is supported by a wooden base, blending traditional and contemporary parts into unique furniture design.
The modern chair features a strong frame and light seat. The inflated parts make the chair  easy to transport, assemble and maintain. It is cheap and convenient piece which adds a nice accents and interest to interior decorating, revealing the timber.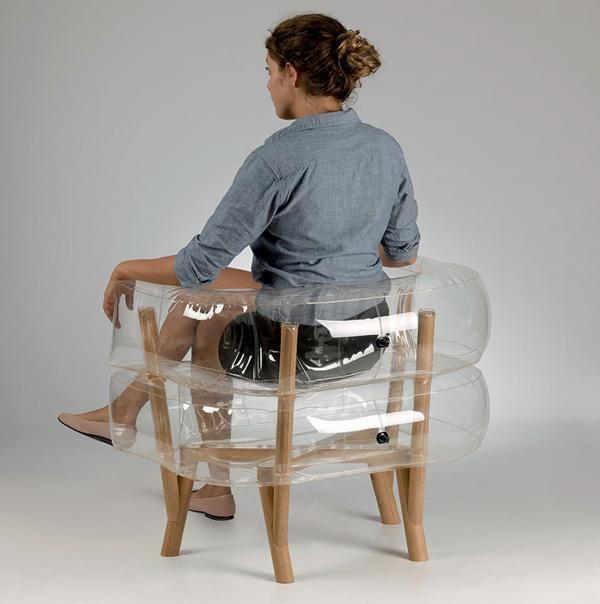 The air-filled chair and wooden frame loos attractive, demonstrating the beautiful connection of the components together. The bubble-like cushion is supported by the wooden frame from collapsing without taking too much space and making interior decorating interesting and fresh.
Space saving folding home furniture design idea for contemporary nomad lifestyle
Mobile kitchen design idea for small spaces and contemporary nomad lifestyle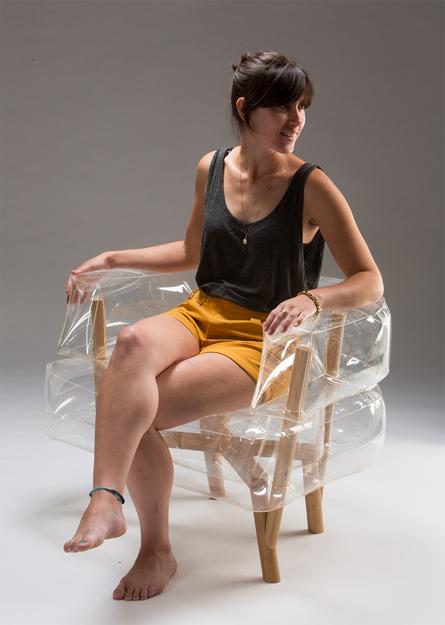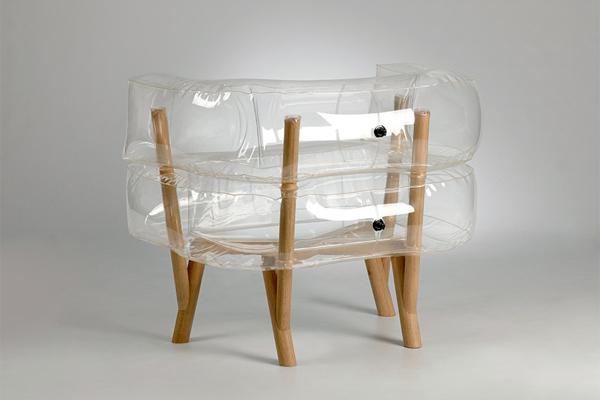 All images courtesy of tehila guy, www.tehilaguy.com/
More from modern furniture

Weave furniture design blends traditional techniques and modern trends in decorating with handmade items. Using natural ropes and twines, you can...
and enjoy free articles sent to your inbox