How to Reuse and Recycle Old Suitcases, 10 Home Decorations in Vintage Style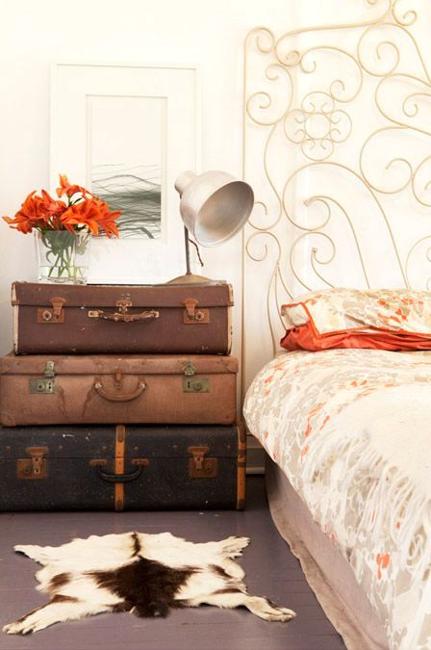 DECORATING SMALL APARTMENTS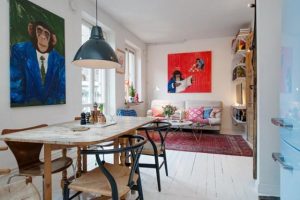 Lushome collection of wonderful recycling ideas shows how to reuse and recycle old suitcase, decluttering homes and making beautiful, functional and modern home decorations in vintage style. New suitcases come in various shapes, colors and design styles, people like to buy them, but always wonder what to do with old ones.
Creative ways to reuse and recycle your suitcases answer this question and offer fabulous DIY projects for making decorations for your home interiors and outdoor rooms. Handmade decorations recycling old suitcases are unique, ideal for personalizing home interiors and outdoor living spaces by adding striking accents in vintage style.
Side tables and storage systems, pet beds and coffee tables, modern chairs and even flower beds for your yard landscaping are just a few creative and interesting ways to reuse and recycle old suitcases. These handmade furniture pieces can work as unique home decorations which are functional and original, stylish and surprising.
20 Green ideas to reuse, recycle and upcycle old suitcases for modern furniture and artworks in vintage style
Ways to reuse and recycle old suitcases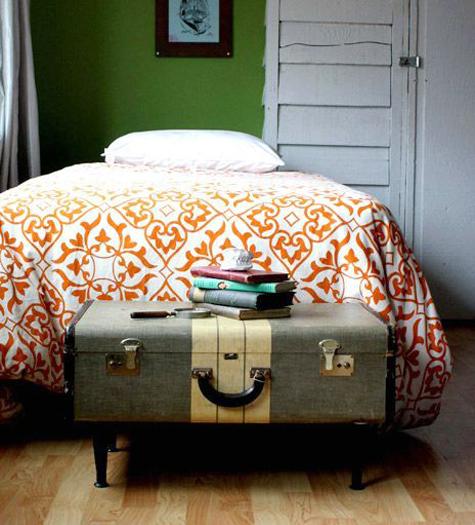 Recycling old suitcases is a great, eco friendly and money saving ideas for home decorating. Unique designs in vintage style can be used as home decorations or gifts that amaze and delight everyone.
1. Side tables, coffee tables and flower stands.
2. Modern chairs with soft pillows and beautiful upholstery fabrics.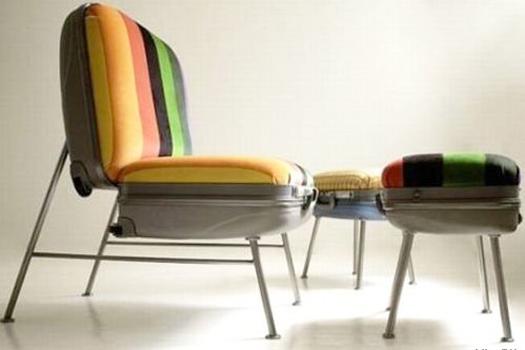 3. Pet beds.
4. Storage systems and shelving units.
How to make suitcase chairs in vintage style
Recycling old furniture, suitcases and wooden boxes for pets beds
5. Wall shelves.
6. Home organizers.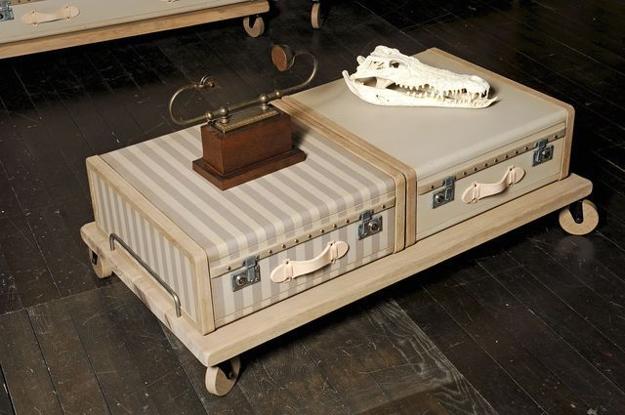 7. Staircase design.
8. Speakers.
Retro modern chairs recycling old suitcases in vintage style
Recycling vintage suitcases for 25 beautiful chairs with soft cushions
9. Display cases for collections and art installations.
10. Small flower beds and garden decorations.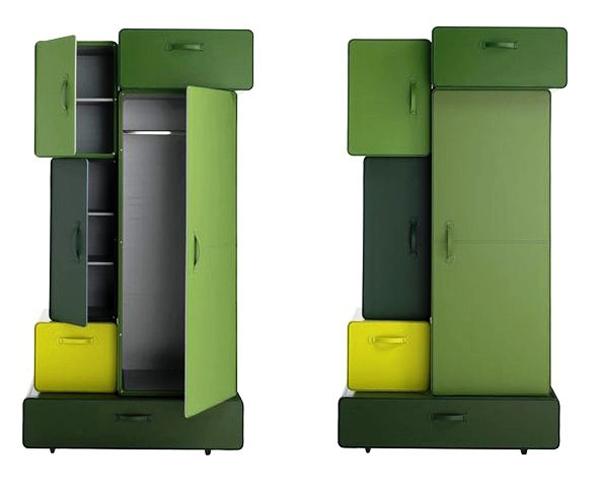 Handmade furniture, storage shelves, tables and chairs, home organizers and pets beds, staircases and wall design ideas or garden decorations recycling old suitcases are versatile solutions, suitable for any interior design style, size or function of a room. These furniture and decor accessories help add charm of vintage style to modern homes and offer cheap ideas for decorating with accents in eco style.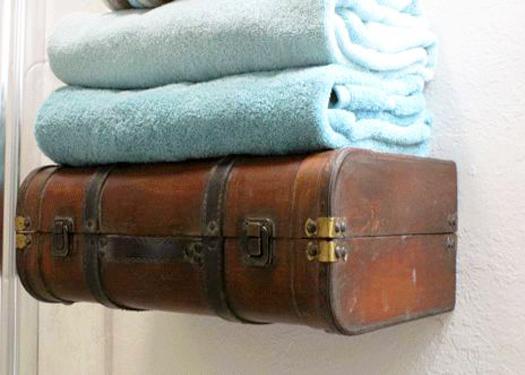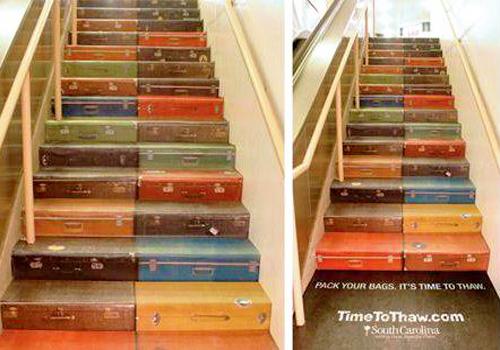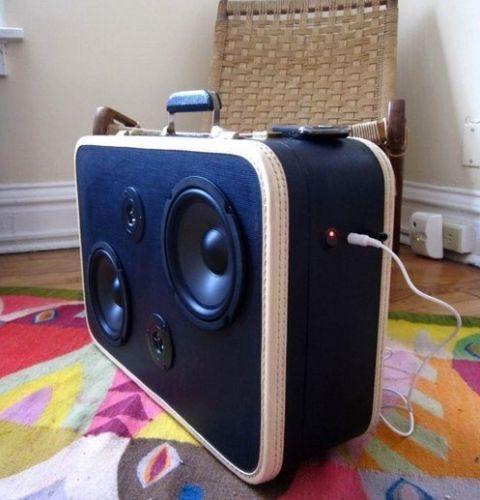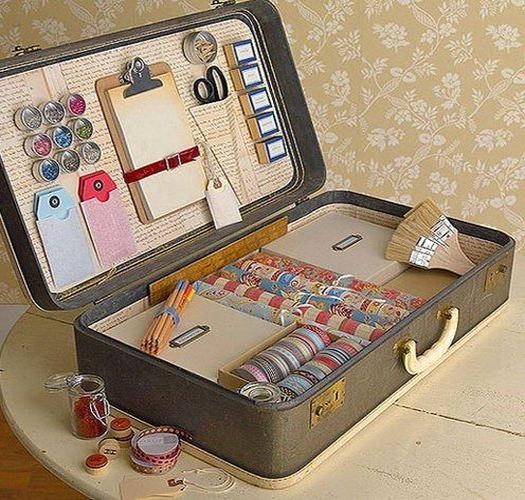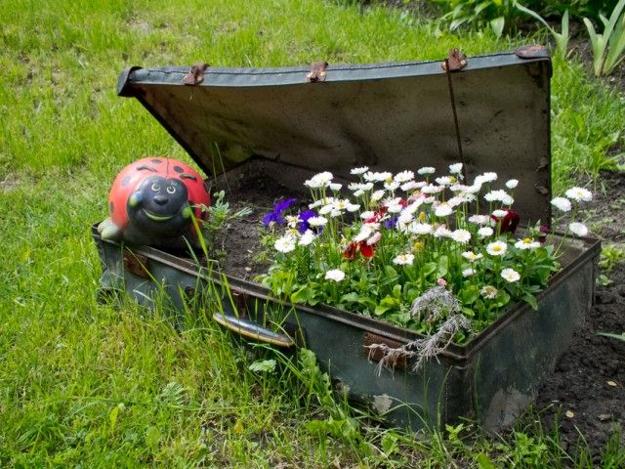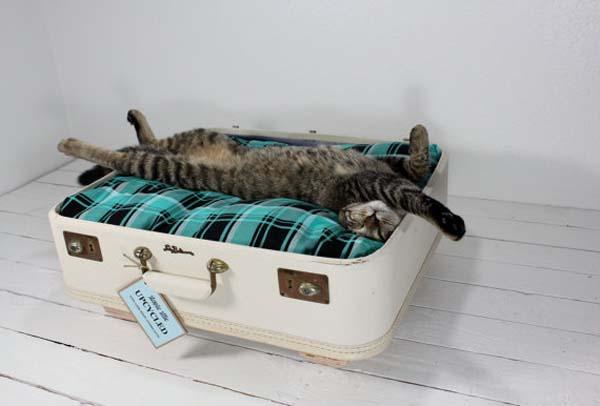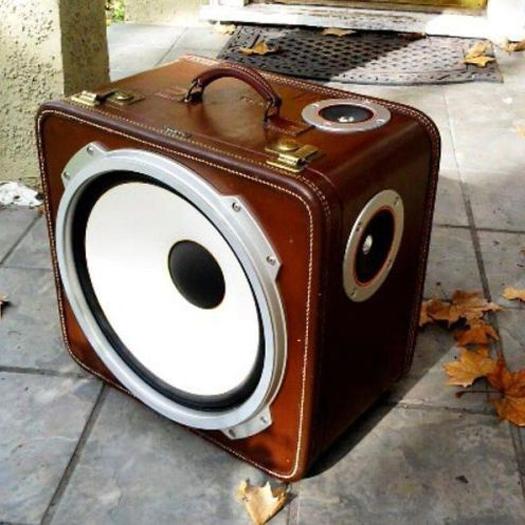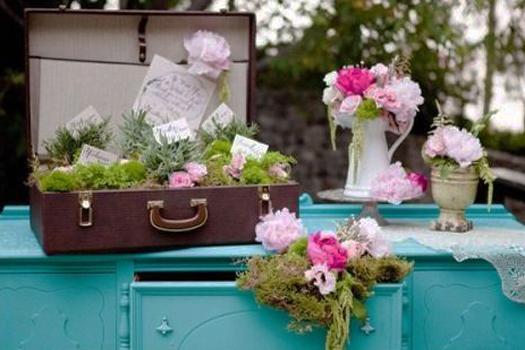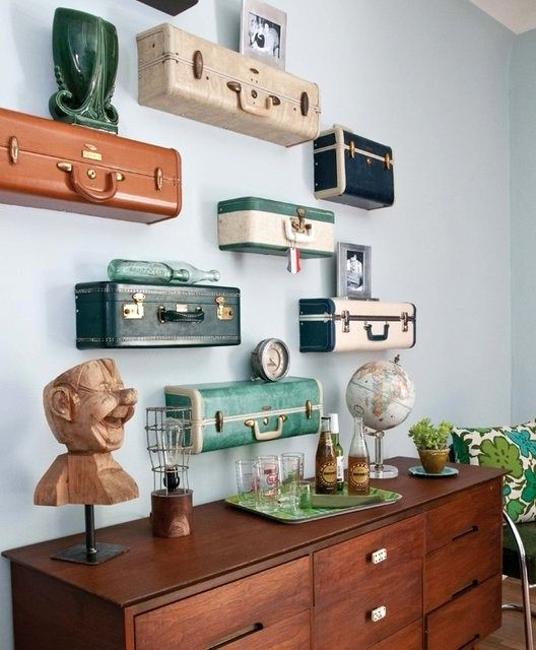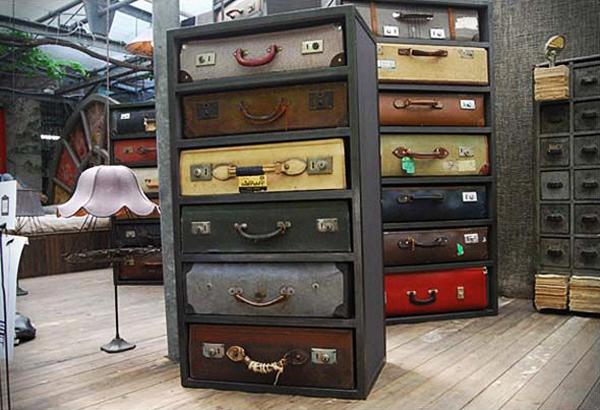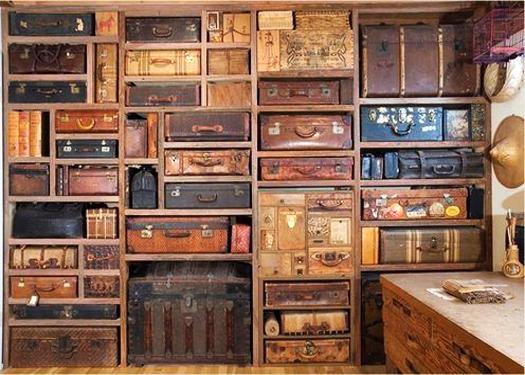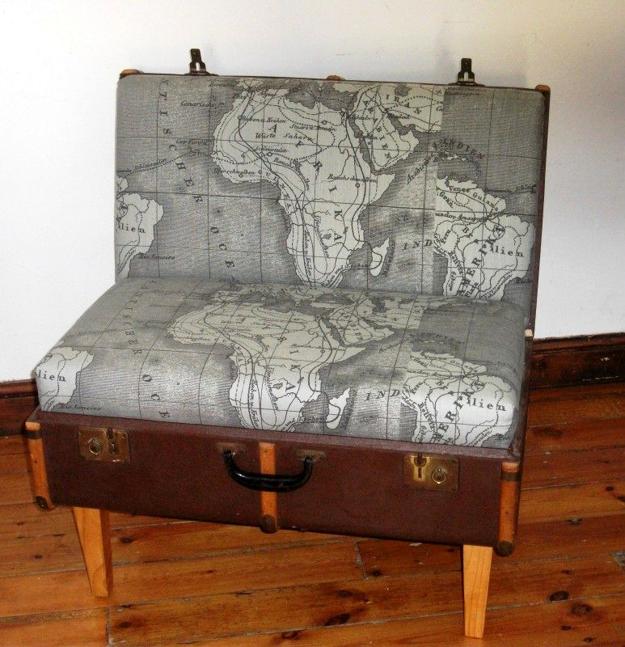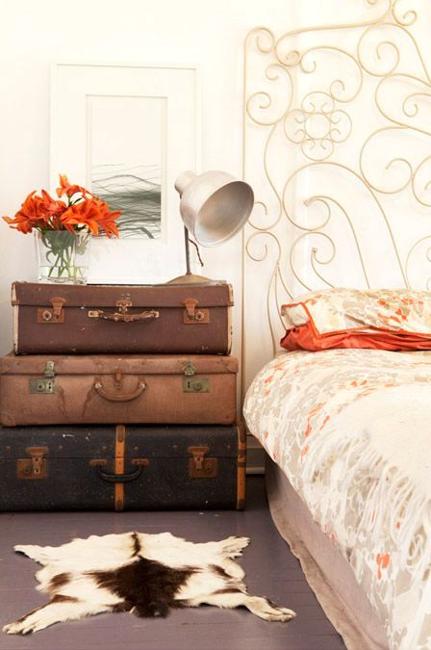 More from make decorations

Creative Easter ideas offer many quick and easy techniques for spring eggs decoration. Instead of dyeing eggs, try decoupage turning Easter...