How to Create Floral Arrangements in Shallow Containers, Beautiful Flower Table Centerpieces

Decorating Ideas

Holiday Decor

Plants and Flowers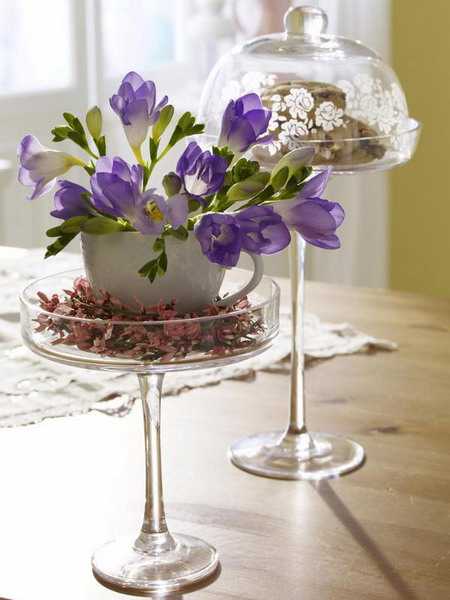 flower arrangements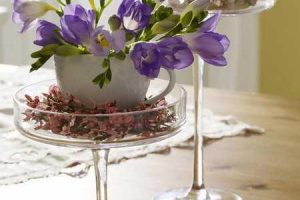 Floral arrangements in shallow bowls and vases look wonderful on holiday tables, creating comfortable and charming decorations that do not block the view while creating fresh, stylish and elegant floral table centerpieces for holidays and special events.
There are few ways to design fantastic floral arrangements in shallow containers by fixing short or tall flowers the way you need. Floral foam with a mesh created with a floral adhesive, are the best combination for holding flowers in shallow bowls and vases.
You can fix the flowers in a shallow bowl with a piece of floral foam which you need to buy. Another way is to create a mesh with a tape. It is a smart and cheap idea that helps attractively arrange the flowers in a shallow bowl and make your floral arrangement look professionally designed, lush and attractive.
How to create floral table centerpieces in shallow containers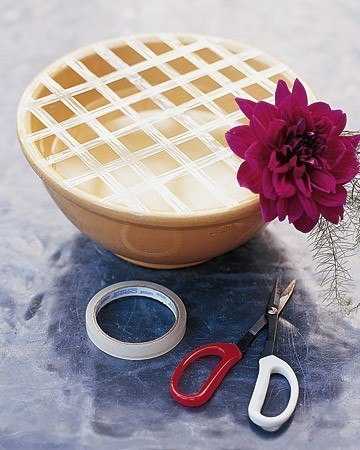 Beautiful flower table centerpieces in bowls, cups, vases, metal or plastic containers and ceramic plant pots can be designed in many different styles. Some floral arrangements require that the flowers stay in a precise position within the arrangement, creating amazing, sophisticated and artistic table centerpieces.
For flower table centerpieces in shallow containers you can use floral foam to insert the flower stems or follow our suggestion and create a simple mesh with a tape, saving money and time on your holiday table decoration. Short flower arrangements can be designed with old-fashioned floral frogs and needle holders, but they do not always hold tall flower stems as precisely as floral foam, which is the best way to keep large flowers in shallow containers from moving in flower arrangements.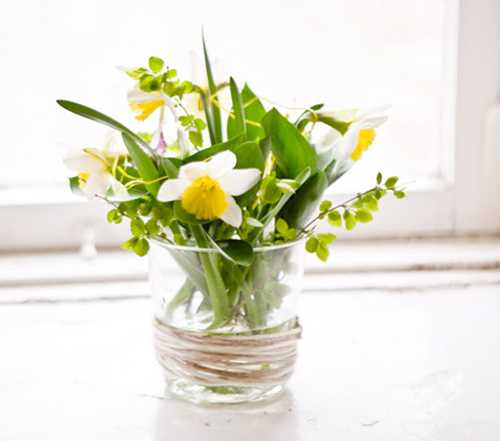 For shallow vases, place the soaked foam in the center of the vase, then use floral adhesive tape to criss-cross over the top of the foam, securing the ends of the tape to the outside of the shallow vase.
Modern flower arrangements, unusual table centerpieces and gifts
Blue and purple flower arrangements, symbolic and elegant table centerpieces
14 simple spring flower arrangements, table centerpieces and Mothers Day gift ideas
Preparing the flower stems and inserting them correctly guarantees the flowers do not move. Cut the ends of the flower stems with the knife at a 45-degree angle before inserting the stems into the floral foam piece. This allows to maximize water absorption by the stems. Also it is easier to insert the pointed end into the foam exactly where you wish your flower to be without creating a larger hole in the foam.
Floral table centerpiece ideas
More from table decoration

Pink is one of the most ubiquitous and versatile Christmas colors that are perfect for elegant table decoration. The tender, pale...
and enjoy free articles sent to your inbox