How to Combine Indoor Plants and Create Spectacular Green Wall Designs

Decorating Ideas

Plants and Flowers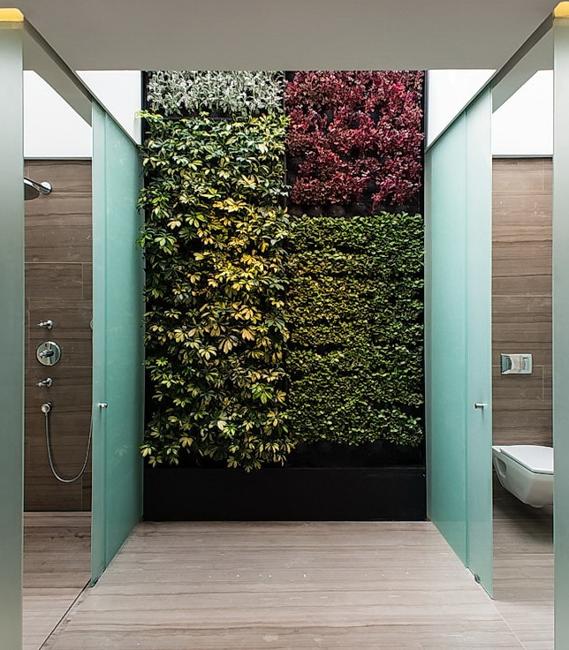 Accent wall design with plants in different colors
CHRISTMAS TREE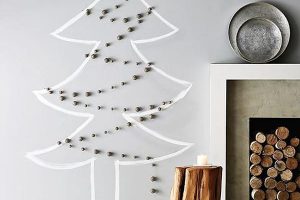 Plants are fabulous, attractive and cheap ideas for decorating rooms. Green wall design looks fabulous in a living room, kitchen, and bathroom. Gigantic accent walls are spectacular decorations for modern interiors. Living plants bring green colors of lush vegetation inside and connect people with nature. Lushome presents the most spectacular accent walls demonstrating contemporary Green design ideas for decorating empty walls with plants.
Decorative wall panels can be any shape, they all look beautiful and dramatic. Round, triangular, square, rectangular, and oval mini gardens bring the elegance of the simple geometry into the spaces while blending gorgeous green colors into the modern interior design. A mix of small plants adds textures and patterns to the wall design, while flowering plants brighten up the wall artworks with vibrant hues.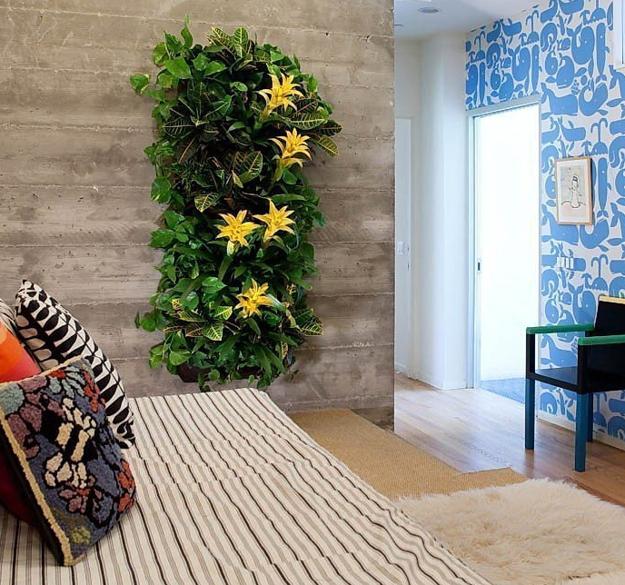 Wall panels with plants are versatile home decorations, suitable for home interiors and outdoor living spaces. Decorative frames give a finishing touch to vertical garden designs. The wall panel frames painted various hues make lovely accents. From light to dark brown colors of natural wood, gray color tones, golden, silver, and off-white offer beautiful options. Also, modern hues are excellent choices for refreshing Green wall decorations.
Green wall decoration ideas for every room, vertical garden designs
Living wall panels with lights, modern Green design ideas
Green wall design, vertical design with salvaged wood, Corten steel, and decorative plants
Five plants are the optimal number for designing exciting and original floral arrangements. Small plants can create geometric shapes, free forms, and straight line, offering an additional element of eye-catching designs. Monochromatic green colors, different sizes of plants, and various leaves are the fabulous combination that produces stunning effects.
Fast-growing plants can be changed for small plants in the future or strategically planted at the bottom or side. Slowly growing plants, flowering plants, and tall plants can create beautiful optical illusions, stretch home interiors visually, raise the ceiling, and balance room dimensions.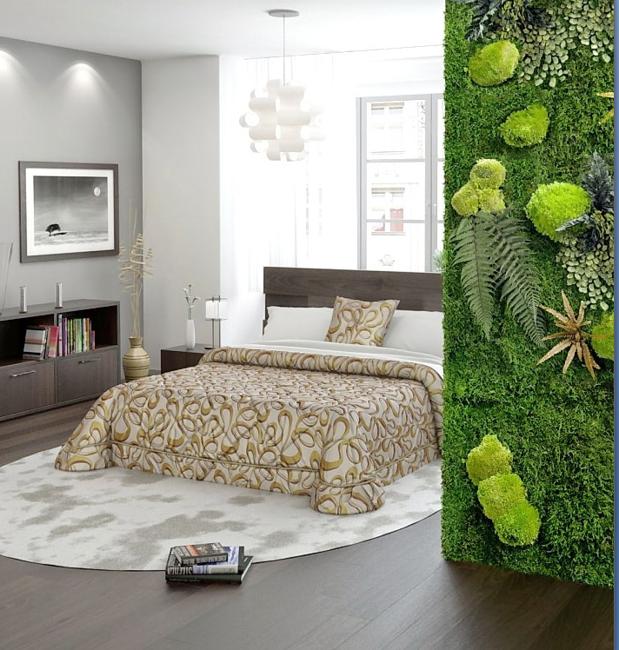 Houseplants are excellent decorating accessories, and stylish wall gardens take Green wall decoration to the next level allowing to achieve the contemporary design and emphasize the accent walls in eco style.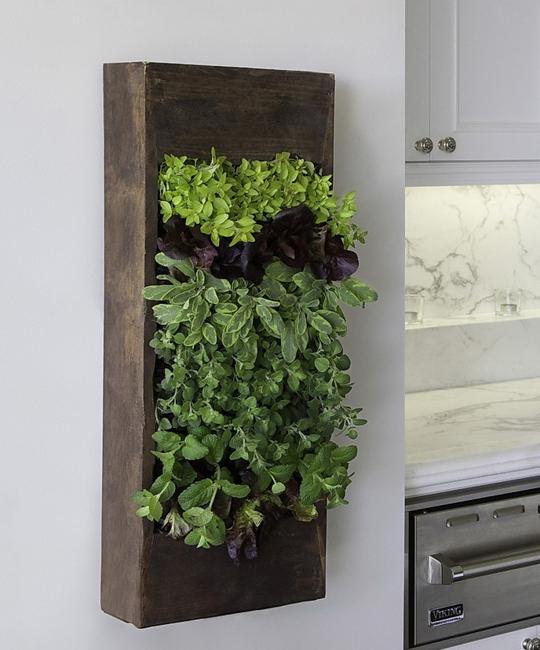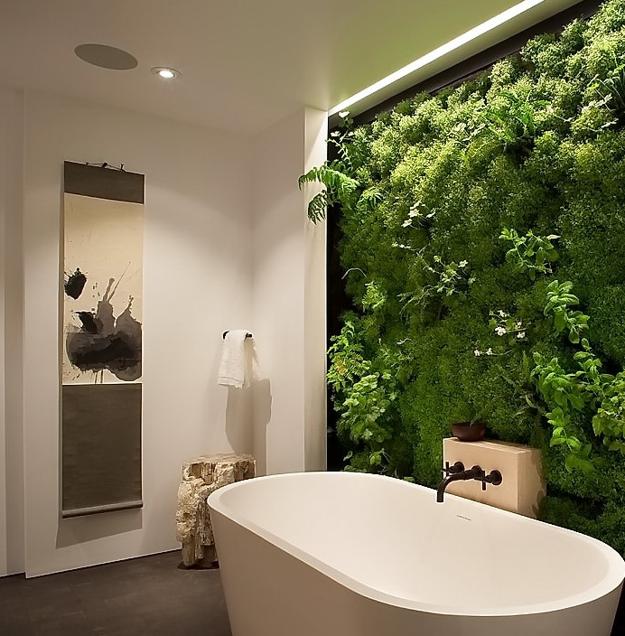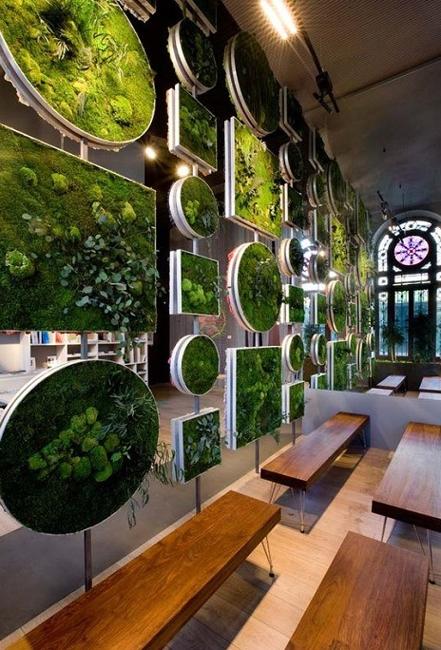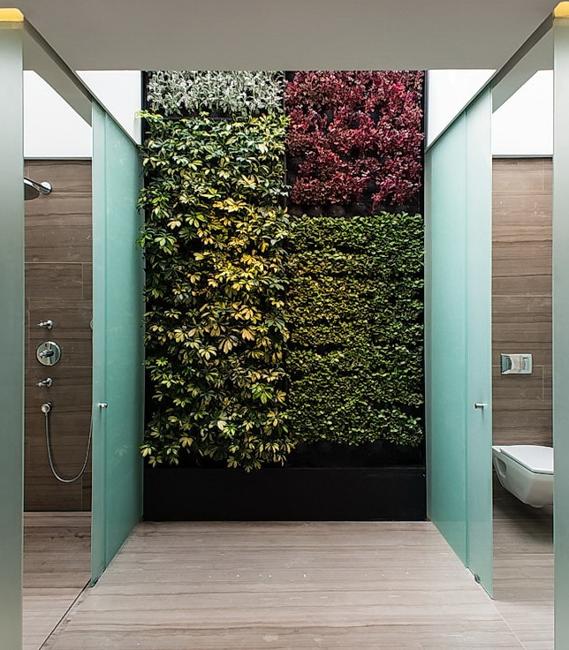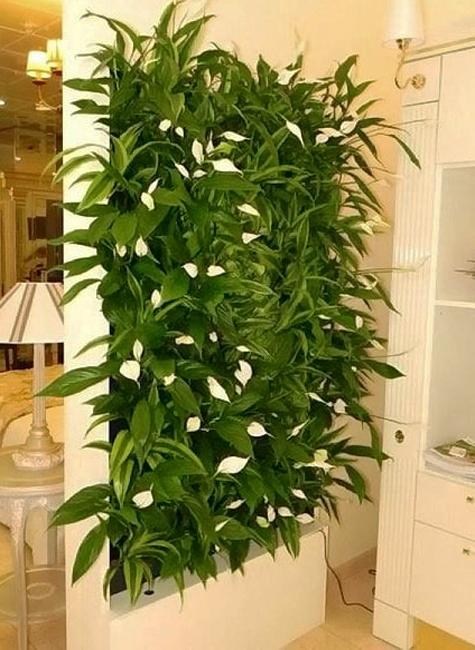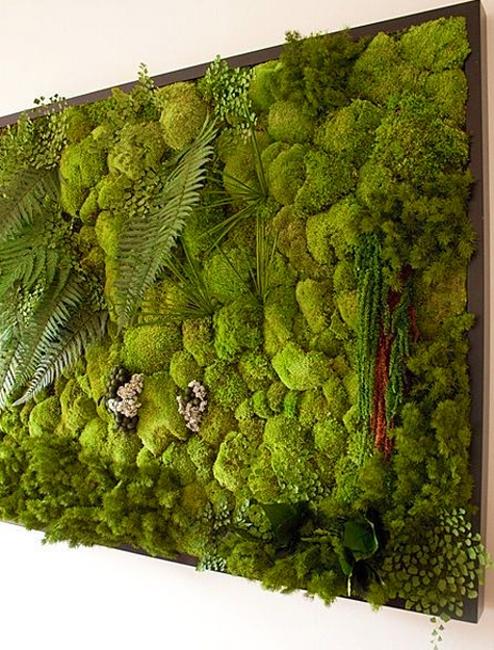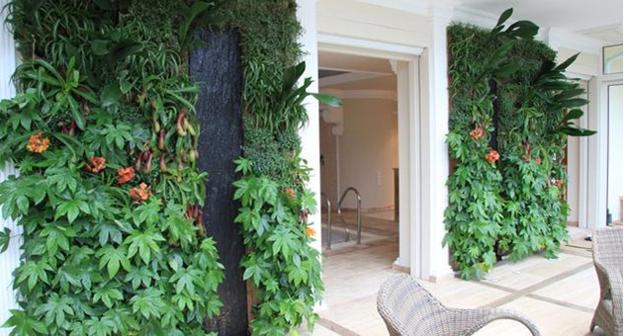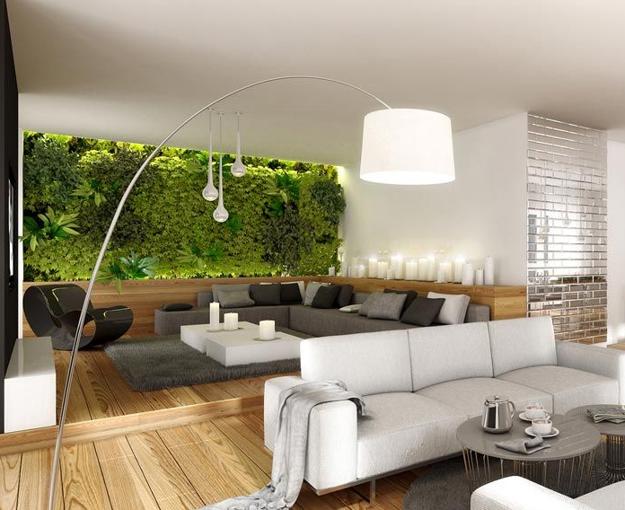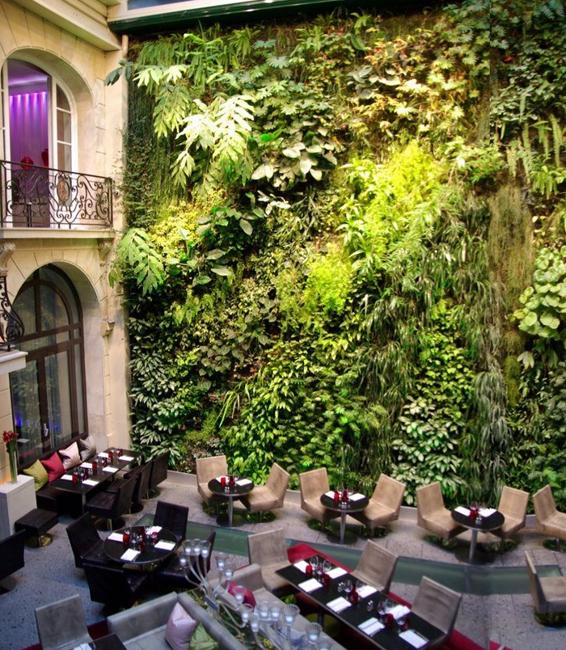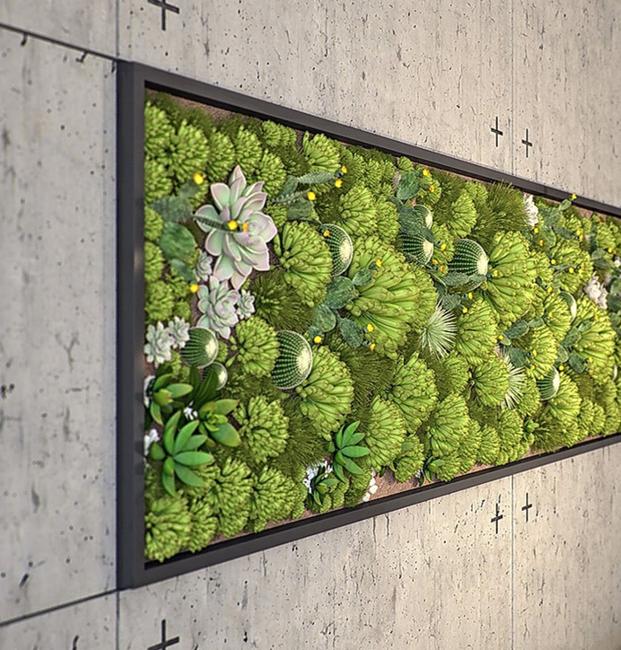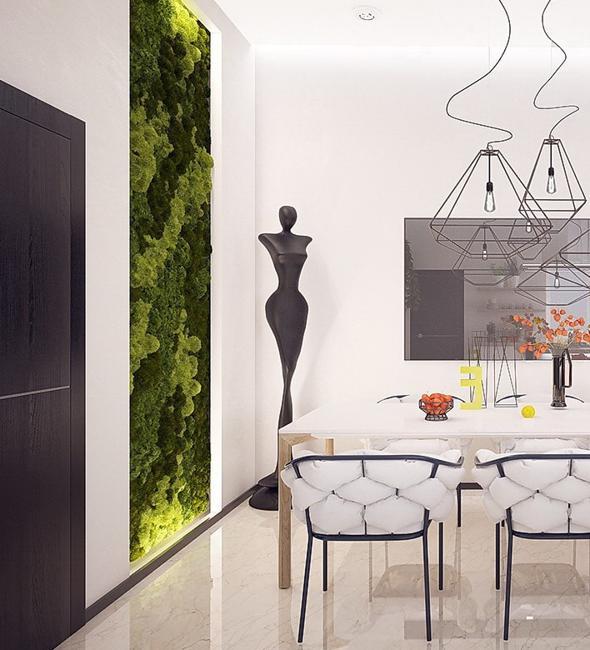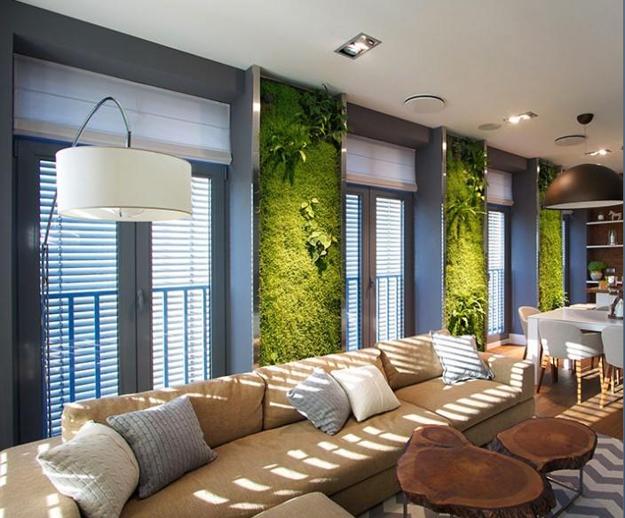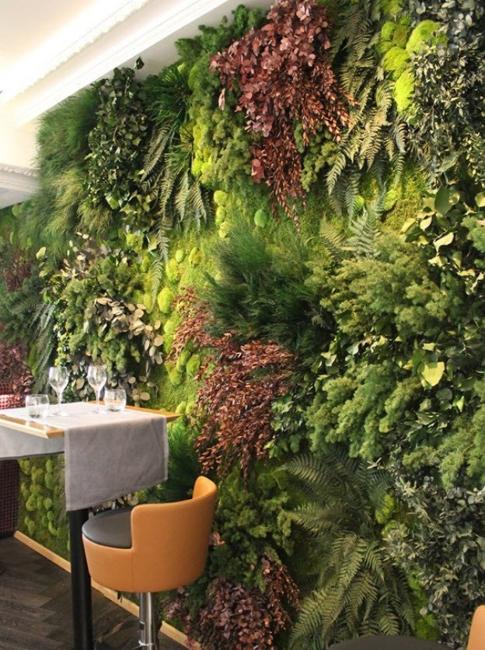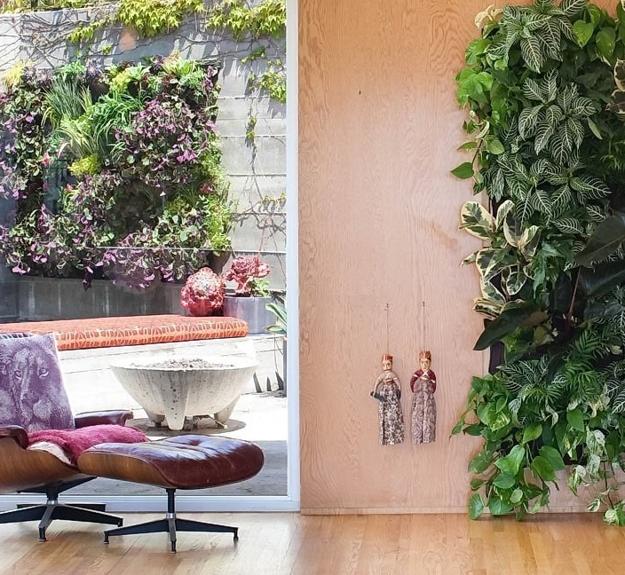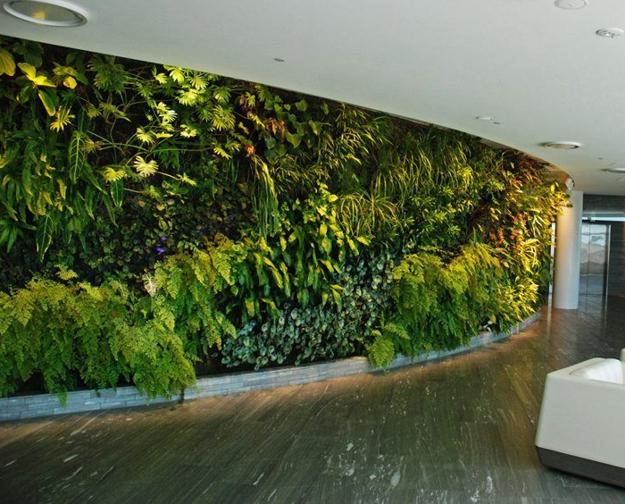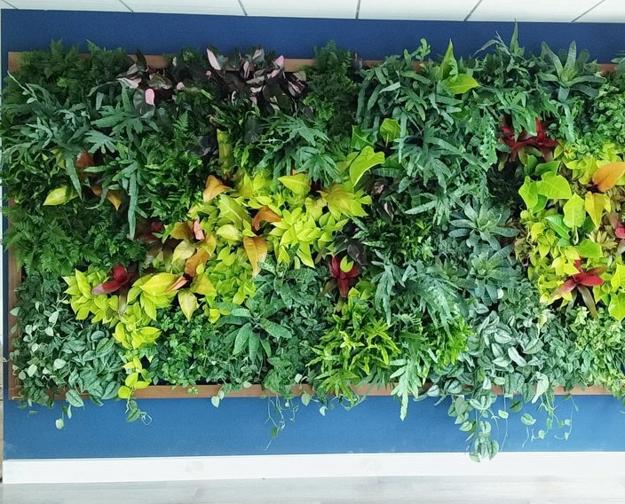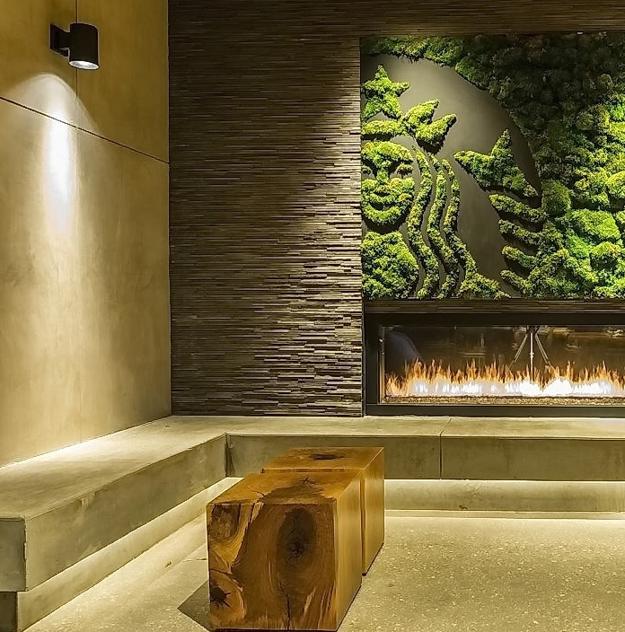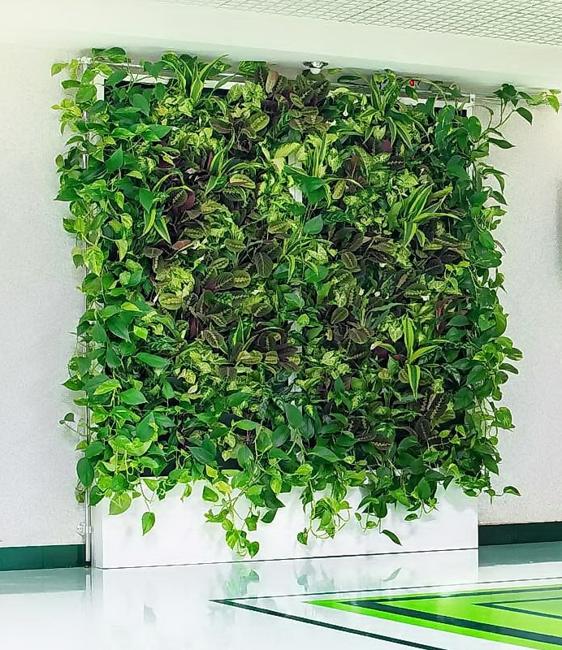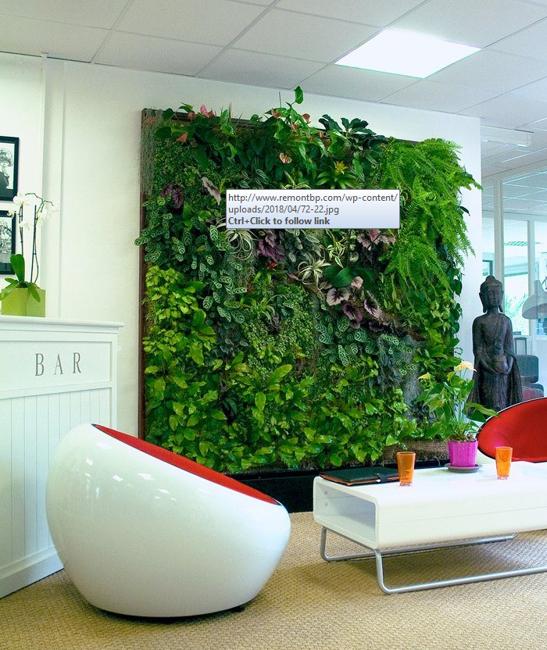 More from trends in decorating

Throw pillows in various colors, designs, and patterns are one of the easiest ways to refresh your room design and inject...