Choosing Accents for Interior Design Color Schemes with Analogous Green, Yellow, and Browns

Decorating Green

Room Colors

Yellow Color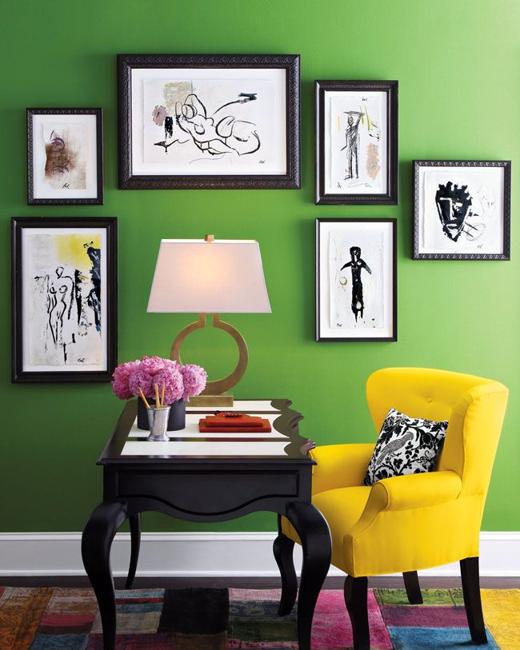 Green wall paint, white artworks, yellow chair, pink flowers
color matching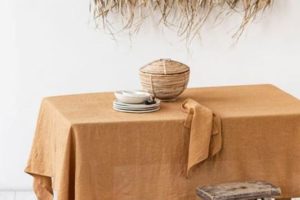 Bright green colors of spinach, warm yellow yolk and a fresh bread loaf on a wooden table inspire to create beautiful color schemes for creative design and decorating.  A spinach soup with hard boiled pheasant or quail eggs looks delicious offering this fabulous color combination of analogous green, yellow, and browns. Bluish gray pastels add delicate accents, and neutral color tones create a perfect background for decorating in green and yellow colors.
The white, grass green and light yellow are a bold and beautiful mix, which is harmonious and exciting. This color combination is ideal for bright, relaxing and warm interior design and decorating. Eggs show attractive light yellow color shades. With brown colors, they beautifully balance green and gray interior design. Light and dark brown colors of natural wood, pale grayish blue pastels, neutral colors, like white and black, enhance a fresh look of a green room and add an elegant touch to interior decorating.
White, green, yellow color palette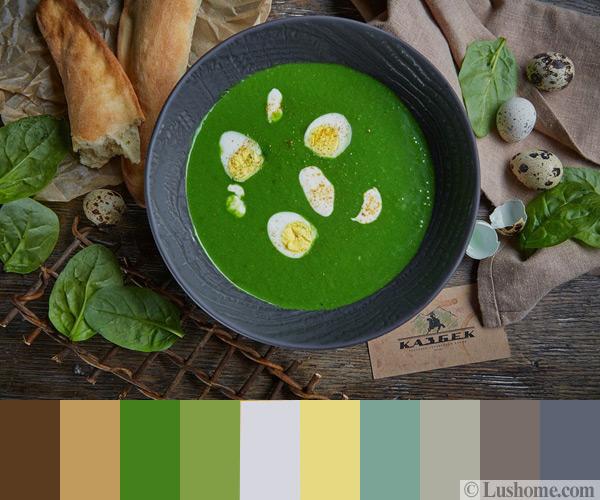 Grass green and yellowish green hues create a harmonious analogous color scheme with yolk yellow, beige, white, medium and dark brown colors. Egg shells add light blue pastels and gray color tones to the color palette, balancing warm browns and yellow color.
Emerald green color in interior design and decorating
Bright interior design and decorating in green and yellow
Pink color for romantic interior design
Analogous yellow and green colors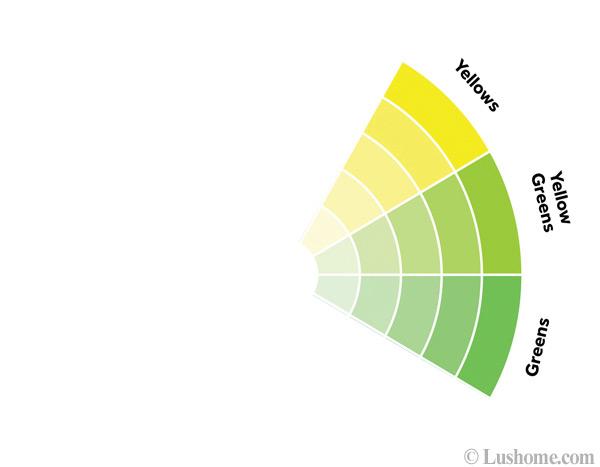 Pink and blue accents
For creating a sophisticated color scheme, you can add purplish pink accents in light pastel tones. It will balance warm yellow and complement greens. Pink flowers, artworks, decorative pillows or small details in pink are excellent for enhancing green-yellow color scheme.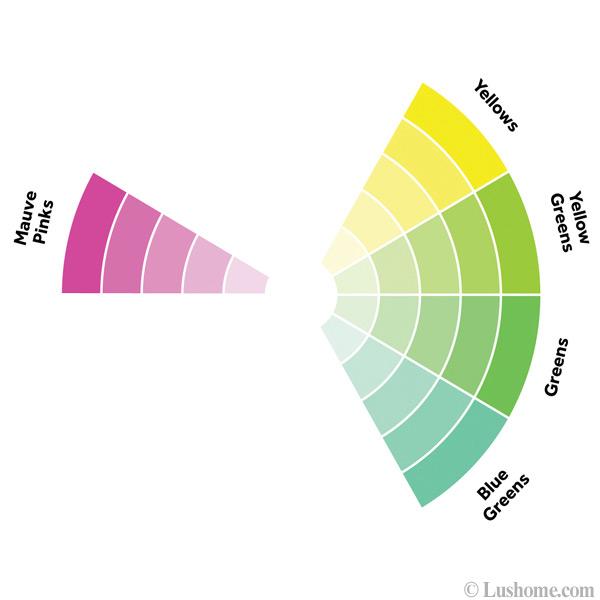 Versatile interior design color scheme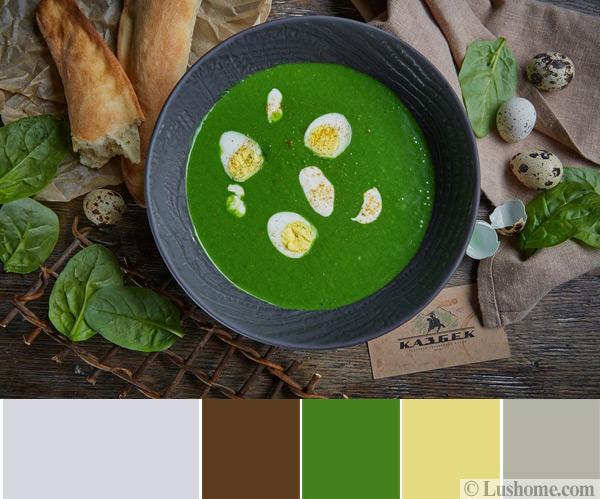 Modern interior design ideas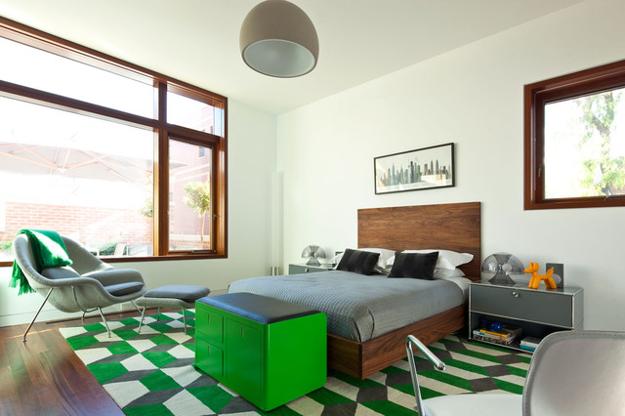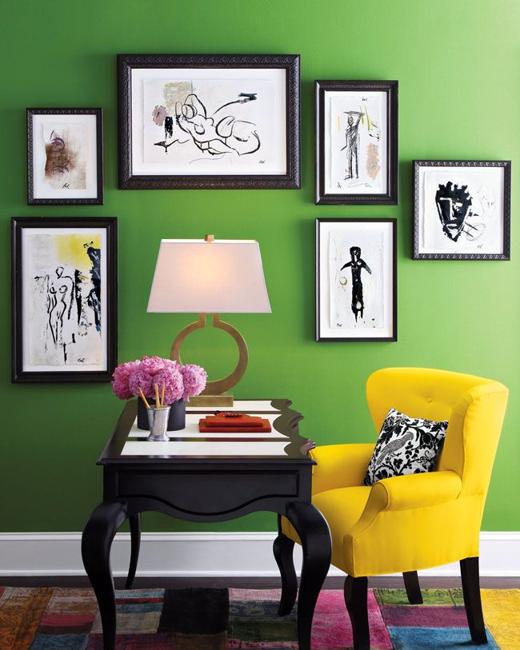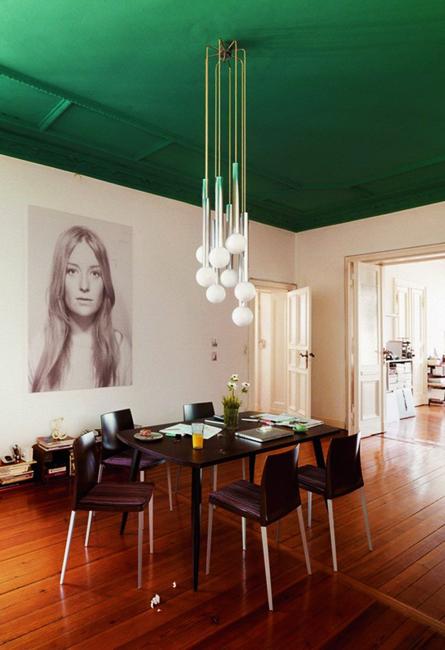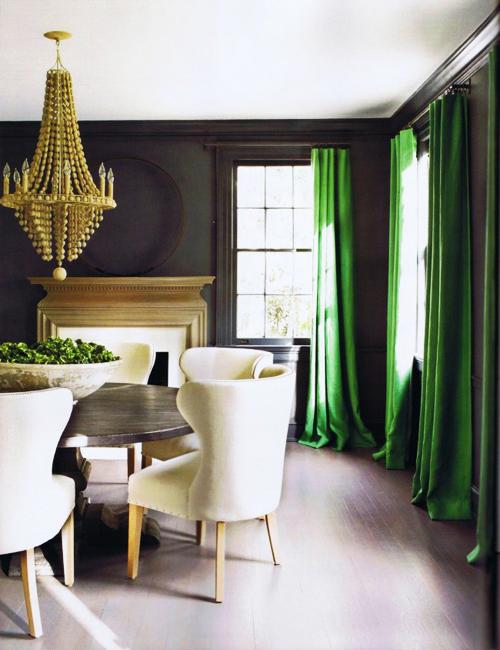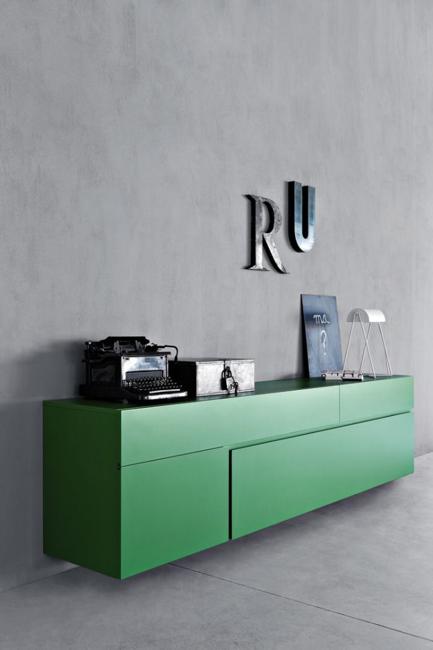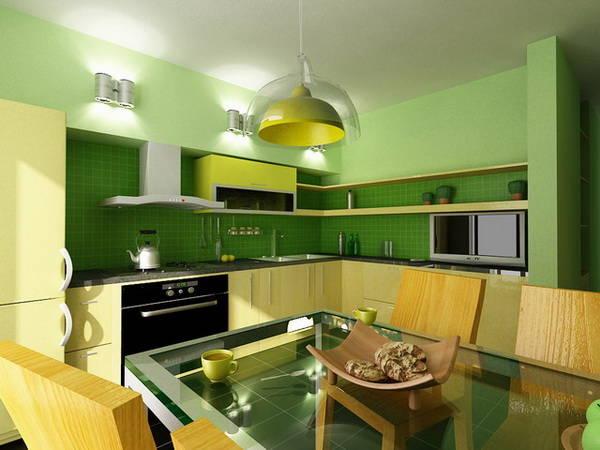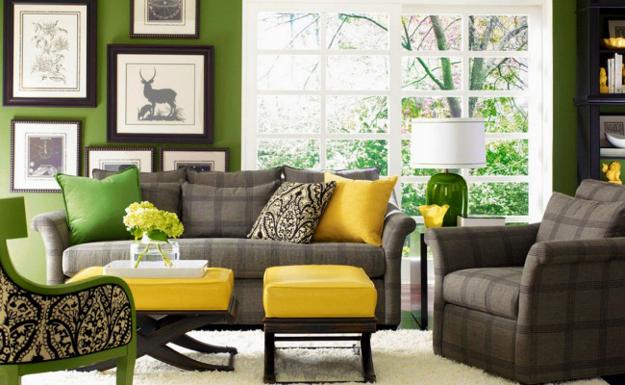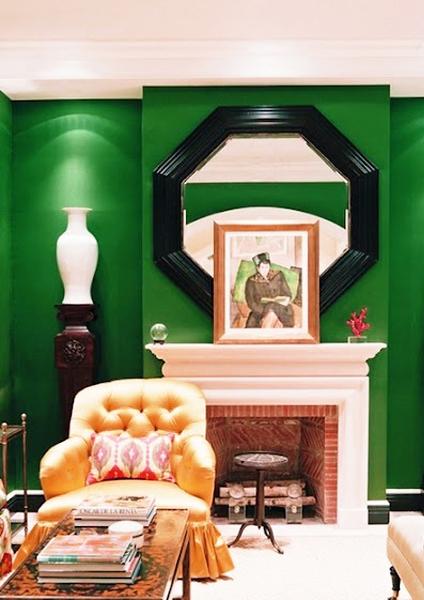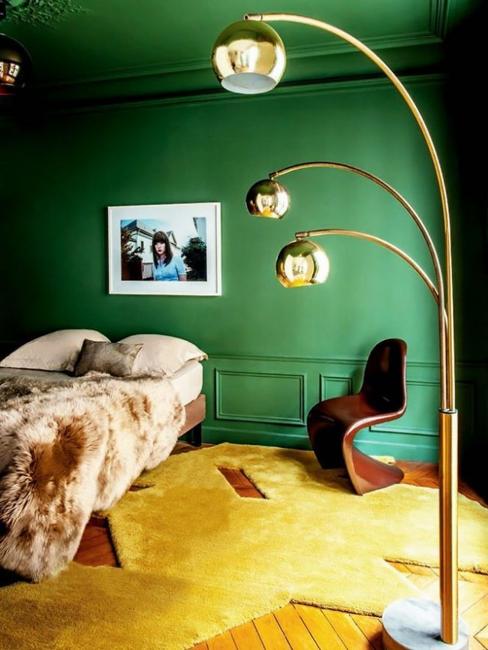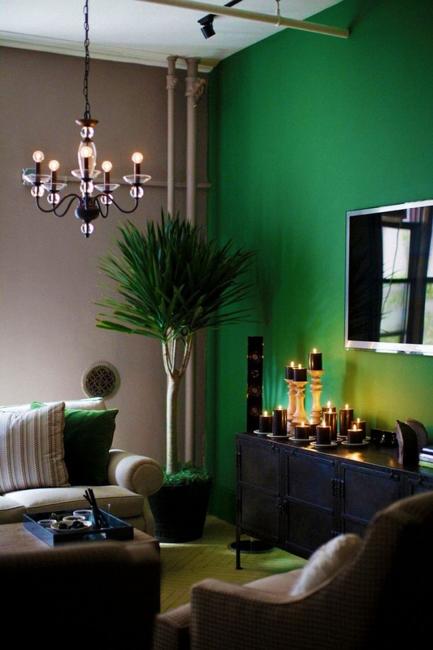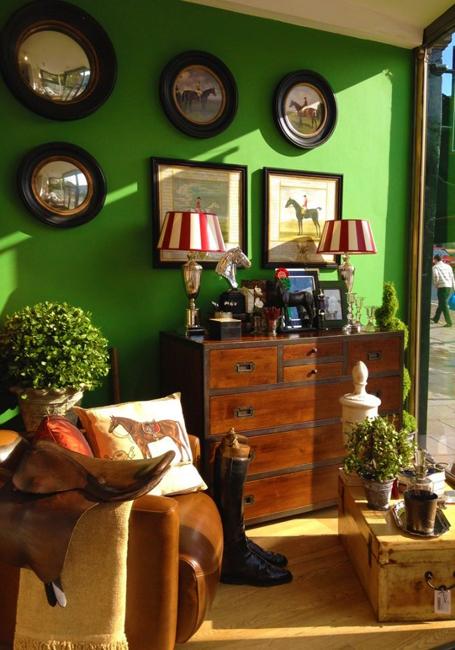 Quail and pheasant eggs are considered a delicacy in many parts of the world, including Asia, Europe, and North America. If you like to try this appealing and healthy soup, here are ingredients and tips how to make it. Serving it in bluish gray, brown or white bowls is an excellent way to brighten up the elegant presentation. Bowls or napkins in pink or pale blue pastels make your table setting look sophisticated.
Spinach soup with eggs
Ingredients:
1 liter of chicken stock
1 head of fresh garlic, broken into separate cloves
1⁄2tsp cumin seeds, freshly ground
200g baby spinach leaves
8 very fresh pheasant or quail eggs or other eggs of choice
5tbsp extra virgin olive oil to serve
To make the soup, put the chicken stock in a saucepan, add 4 garlic cloves, paprika, cumin, and salt. Simmer until the garlic is soft enough to pop the cloves from their skins and put back into the stock. Add the spinach to wilt a few minutes, use a blender before serving.
Boil the eggs and keep them ready to cut in halves before serving. Toast the bread on both sides and rub 1 side with 1 of the cloves of garlic. Spoon some of the extra virgin olive oil over and keep warm. Peel and slice the rest of the garlic, heat the olive oil in a wok and fry until just golden. Add the fried garlic. Pour the soup into serving bowls and add eggs. Spoon over the rest of the extra virgin olive oil.
More from interior design decor

Modern living room designs that are cozy and warm offer comfortable spaces to spend evenings in late fall, winter, and early...
and enjoy free articles sent to your inbox