Growing with Children Furniture, Froc Chair Design Blending Safety and Look

Decorating Ideas

Furniture Accessories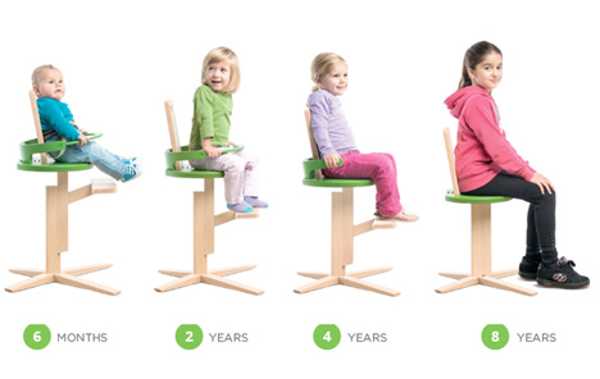 Versatile chair design for young kids
MODERN WALLPAPER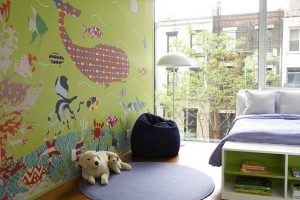 Growing with children furniture is an interesting, creative and practical modern trend in kids furniture. Growing with children furniture design allows to adjust the height of kids chairs and tables and create more comfortable studying and playing areas for every kid, from a toddler to a middle school age child.
Froc chair, frocrock.com/ is an attractive high chair for all children, from a toddler to a teen. It grows with a child, offering comfort and functionality while saving you time on buying new children furniture pieces for your kids rooms. Kids grow fast, but adjustable children furniture is great for decorating their rooms in style and saving money on new kids chairs and tables every two-three years.
Froc chair design is not only adjustable, but very playful. It provide a comfortable and safe seat for a six month old toddler, and look stylish for a 10 year old child. The Froc chair design is equipped with a safety seat belt and a footrest. The high back chair design adjusts the position of the footrest until your kid does not need it any longer.
Froc high chair for toddlers and school age kids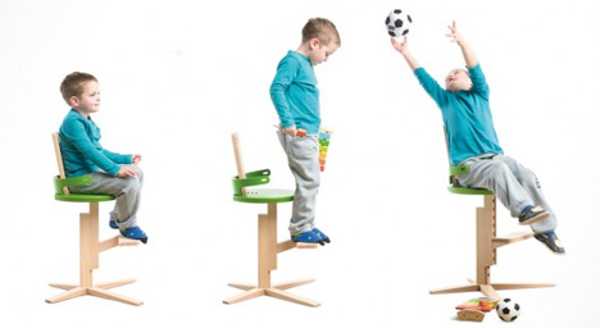 The chair is functional and versatile. Light wood frame and a seat in a bright color create a beautiful combination, perfect for kids rooms. The chair features a durable and stable structure, and it stays upright when a kid tries to climb on it. The wide wooden base does not allow the chair to fall.
When a child leans back while sitting on the seat or stand on a footrest before jumping to the floor, the chair is safe. The creative chair design features natural wood frame which is easily to assemble in a few minutes. This makes the chair portable and convenient for traveling with a child.
Growing with kids furniture designs and kids playroom arrangement
Ergonomic desk for young kids study area
Growing cabinet, space saving storage furniture design
Froc is a contemporary chair for playful kids and their frisky parents. It's characterized by smart features, attractive design, superior stability and natural materials.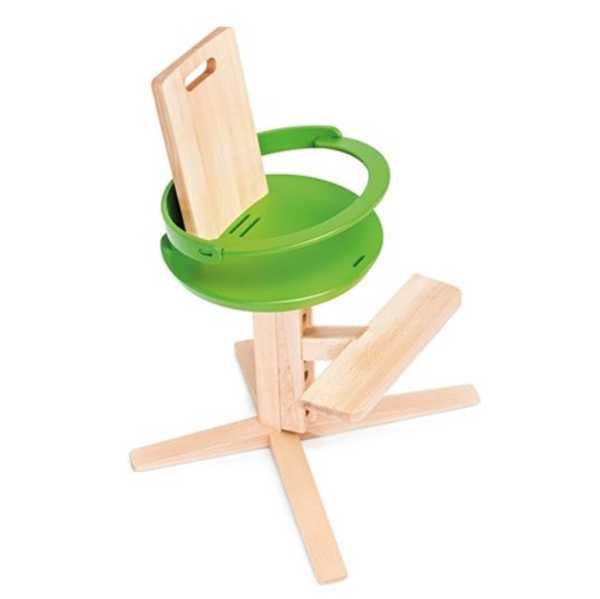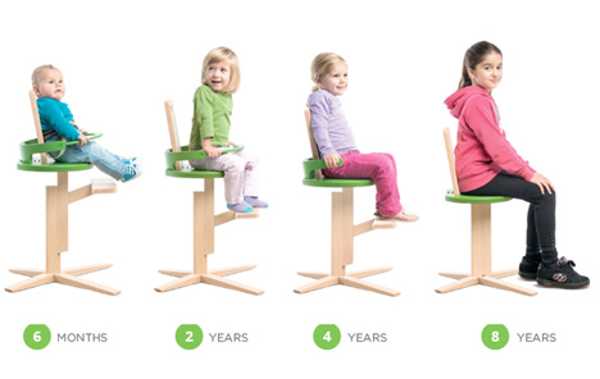 Warm metal accents are easy to incorporate into modern kitchen designs. Metal lamps, hardware, metal tiles, elements of kitchen designs will...
and enjoy free articles sent to your inbox