Family Friendly Modern Interior Design for Small Spaces in French Style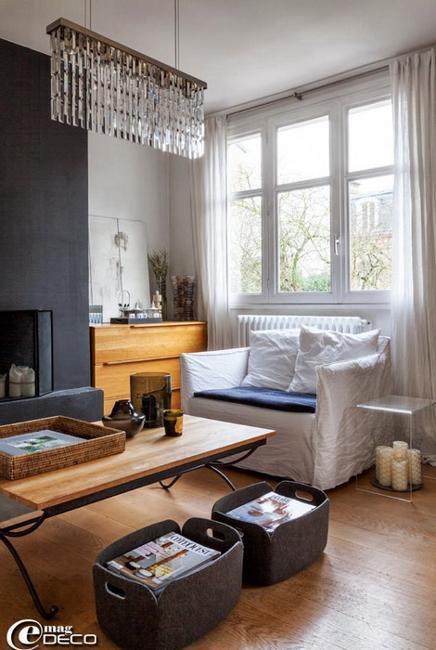 Gray color tones and white decorating ideas for modern living room design
small rooms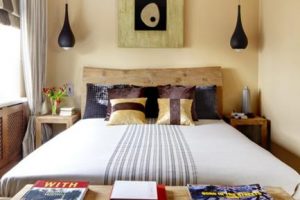 Family friendly, comfortable and modern interior design create homes where everyone feels great. Lushome presents a beautiful modern home with family friendly decor, created for Armelle and Lucas Bardo, a young couple moved to their suburban house near Paris. Functional and comfortable, relaxing and modern interior design ideas blend the elegant simplicity with French charm.
Modern interior design and decor in minimalist style are soften by pleasant pastel room colors and cute wall decorations. Interior design ideas in minimalist style were reinterpreted with French charm, offering attractive and practical storage solutions, surprising colorful accents and room decorating ideas.
The house design is open with no extra walls or partitions, which were replaced by charming arches. Wall decorating with neutral colors feels relaxing and elegant, especially with room furniture in matching colors. Gray color tones and white decorating ideas create contrasts that bring energy into modern interior design and add interest to room decor.
20 modern living room designs with fireplaces and family friendly decor
20 family friendly decor ideas for modern living rooms
Modern interior design in French minimalist style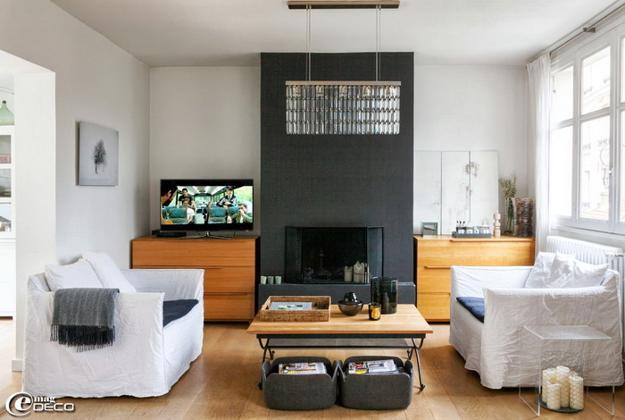 The fusion of styles that blends minimalist interior design ideas with French decorating creates truly beautiful and inviting home with contemporary vibe. Room decorating look spacious and bright. Armelle and Lucas have their own rooms decorated in accordance with their personal tastes and preferences.
Living room design demonstrate an interior design color scheme in minimalist style. Black and white decorating is spruced up with elegant gray color tones that bring coziness into the living room and make the living space feel more spacious.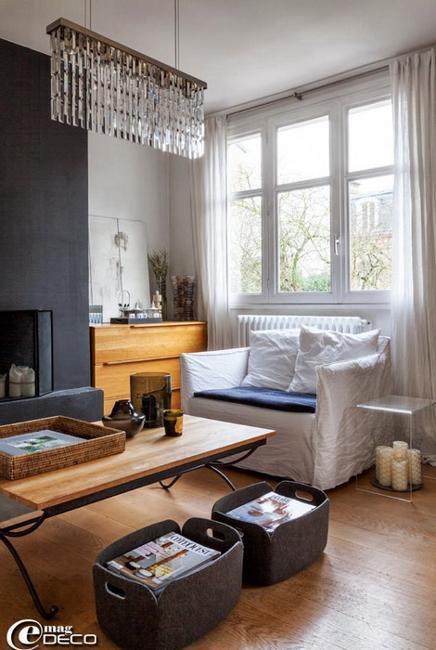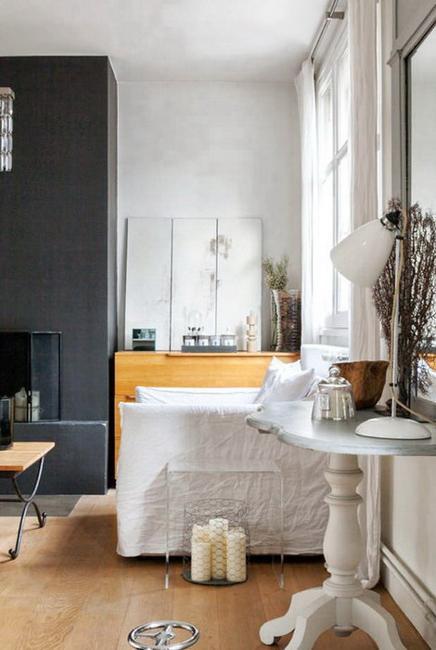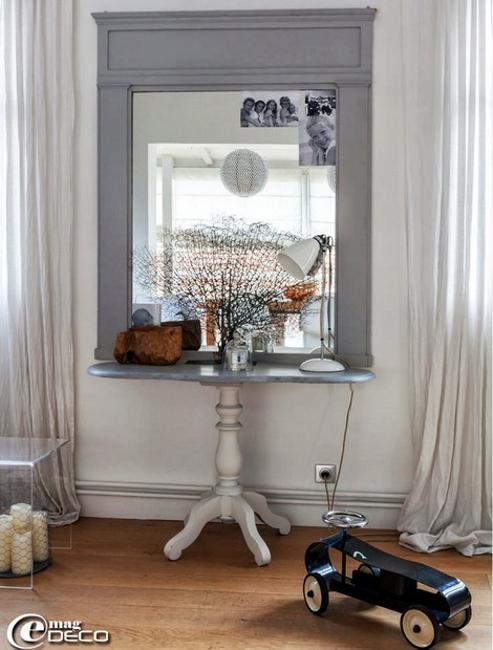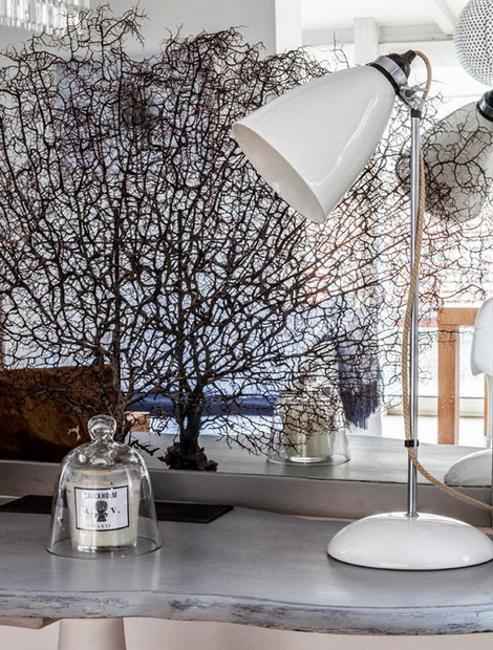 Comfortable living room furniture and luxurious modern fireplace, a console table in front with a wall mirror and crystal chandelier in contemporary style add classy French charm to modern interior design.
Family friendly kitchen decor ideas
Beautiful interior design ideas in family oriented American style
Multifunctional and modern kitchen design is ideal for a young family expecting a child. Dining room decorating is simple yet modern and interesting, featuring a large wooden table and chairs which design is inpired by the classic Panton Chair.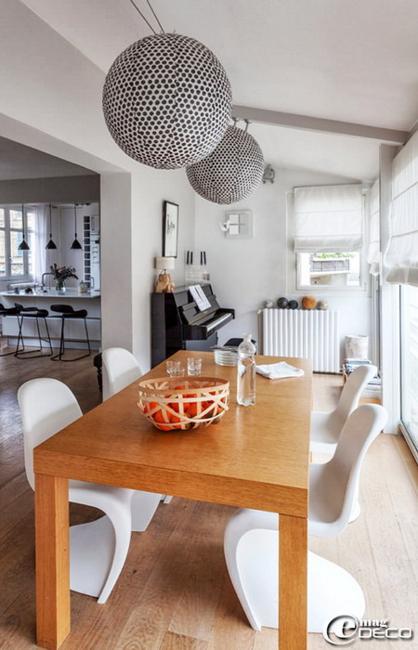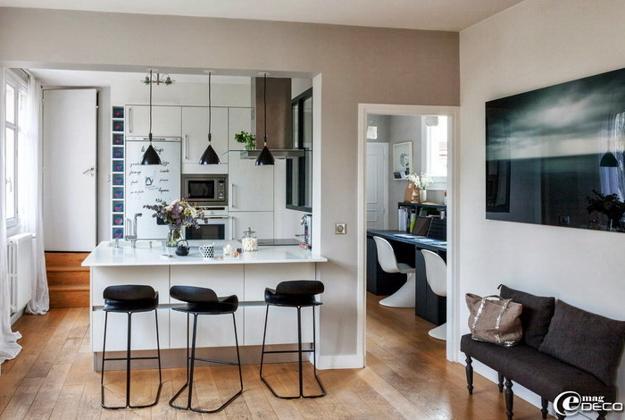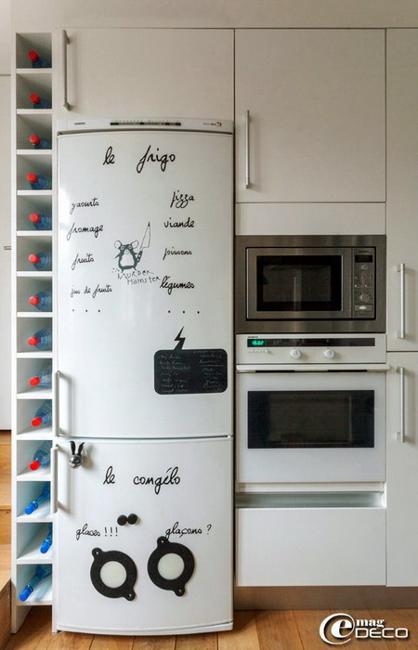 Modern home office design is created for two. It has a double desk with lots of storage shelves and drawers. The house has a master bedroom and two other bedrooms rooms in the attic.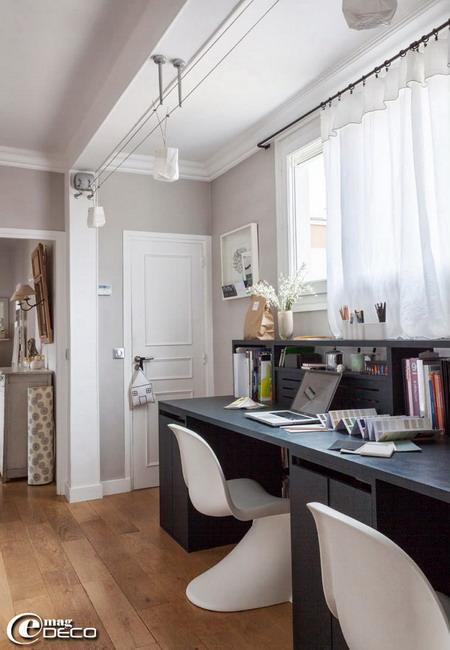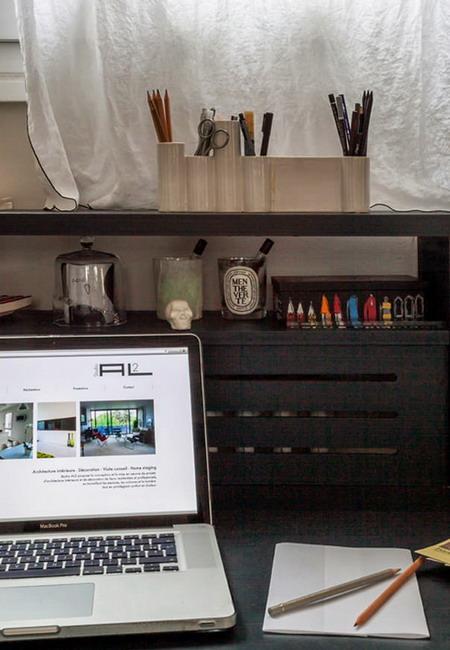 Master bedroom design is elegantly simple, comfortable, peaceful and bright. A small bathroom and shelves for favorite books add personality to small bedroom design and decorating.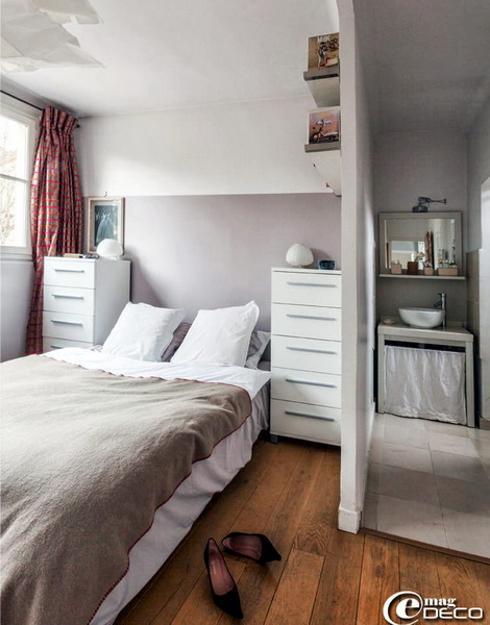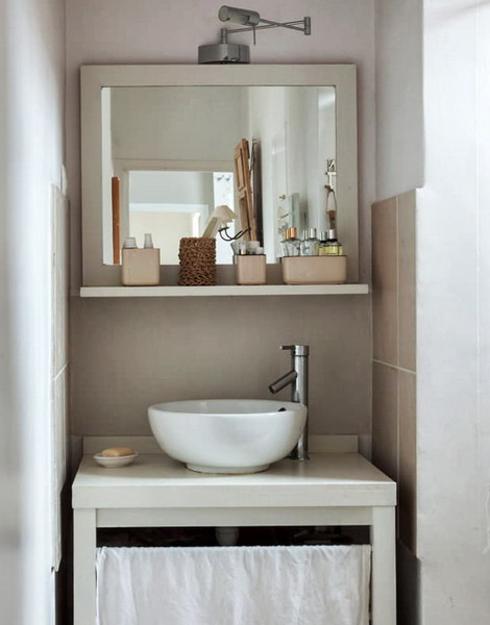 Armelle has her own small room, a boudoir with an elegant dressing table and a mirror. This room can be easily converted into a nursery, and girls bedroom later. Lucas decorated his room in traditional, masculine minimalist style. His room decorating is simple and functional, and includes a bed, a desk and creative wall storage for small items. This room works as a home gym, and can be quickly transformed into a boy bedroom.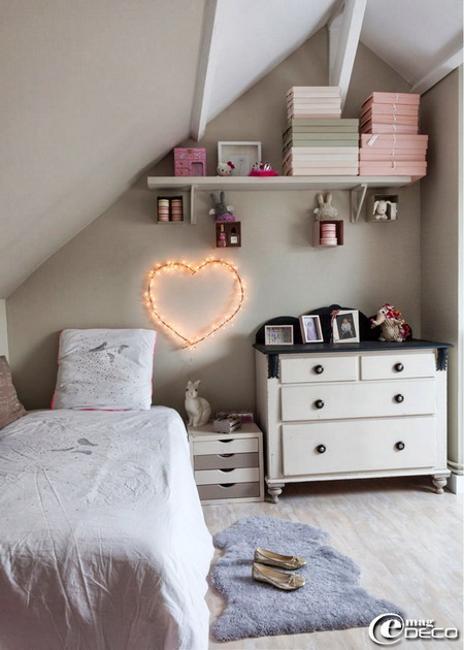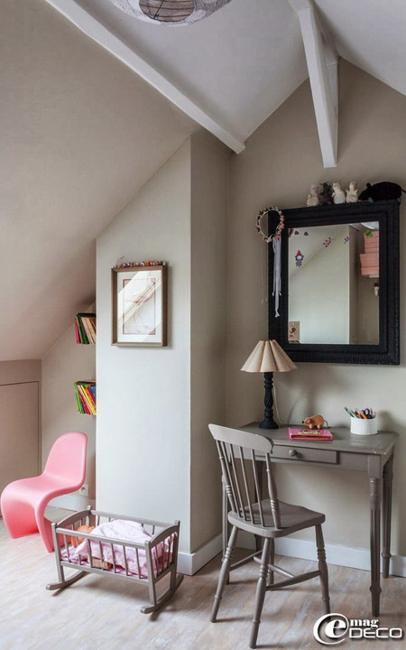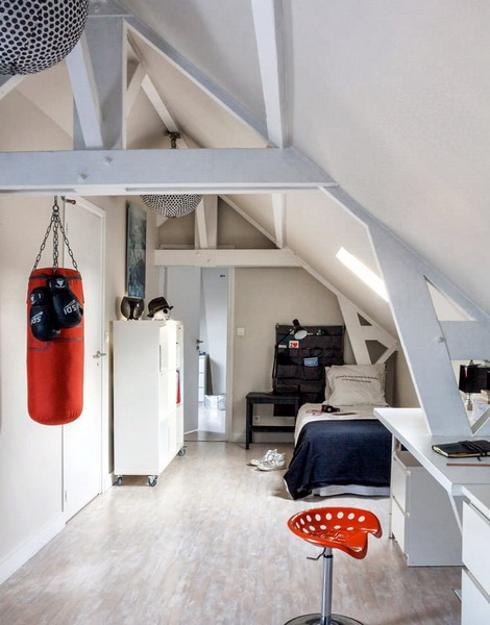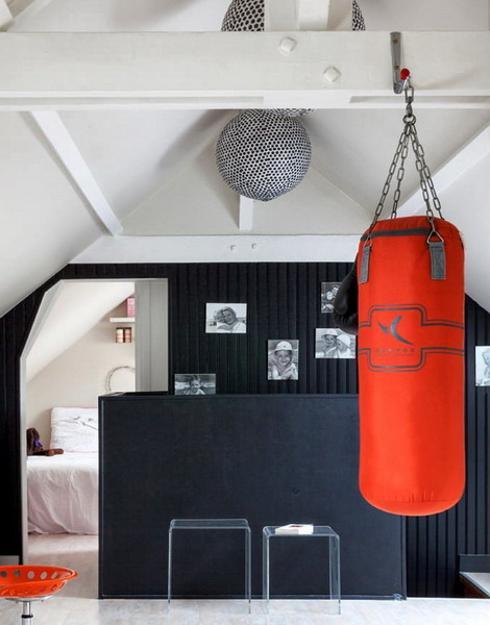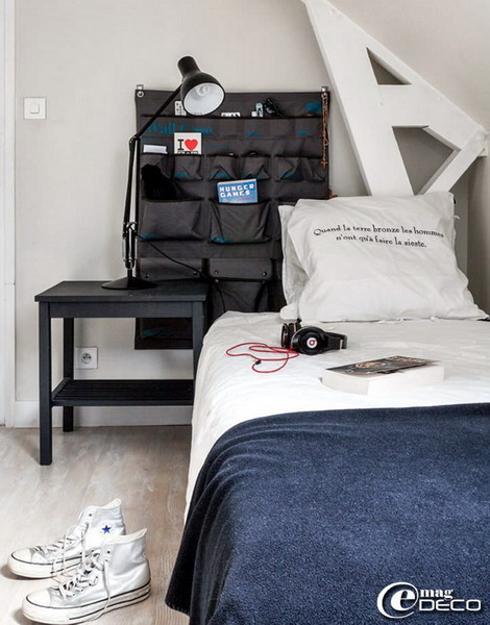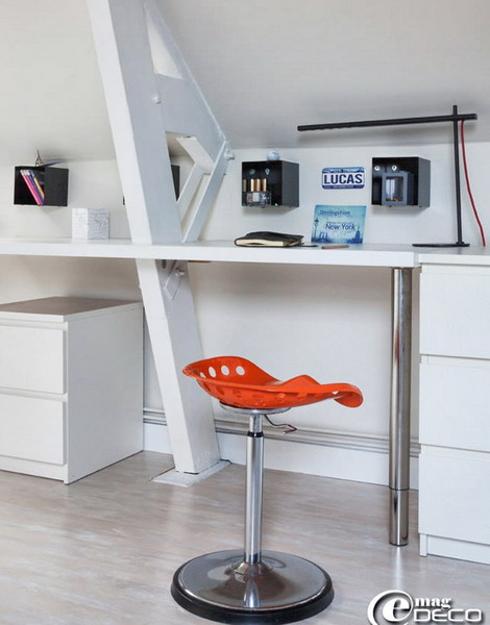 Christmas color schemes can blend traditional and fresh hues and give a stylish twist to your holiday decor. Whether you decide...
and enjoy free articles sent to your inbox