Essence Bathroom Fixtures Adding Beautiful Simple Lines to Modern Interiors
---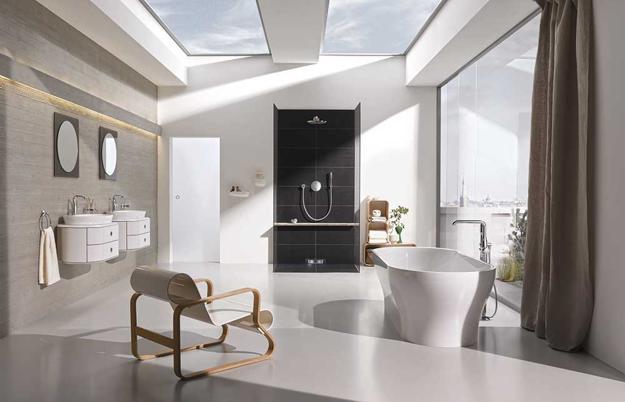 Modern bathroom design trends
Modern bathroom fixtures by GROHE bring simple lines and elegance into interior design and reflect the latest trends in modern bathroom design and decorating. Lushome presents Essence bathroom fixtures, the new designs by GROHE which offer great inspirations for bathroom remodeling and decorating.
These modern bathroom fixtures blend ascetic design and high technology, elegant simplicity of timelessly stylish forms and functionality. The Essence bathroom faucets represent the essence of contemporary design in minimalist style, its convenient and delightful functionality and organic shapes.
Spout faucets and adjustable aerator AquaGuide allow to make gracefully thin and sleek bathroom fixtures and enhance the visual effect of a simple form and contemporary design style. Smooth lines and sleek contemporary design are enriched by elegant details that create the perfect visual proportions without compromising usability and convenience.
Modern bathroom faucets for your bathroom design and decorating style
Contemporary bathroom design ideas, waterfall bathroom faucets
Modern bathroom fixtures by GROHE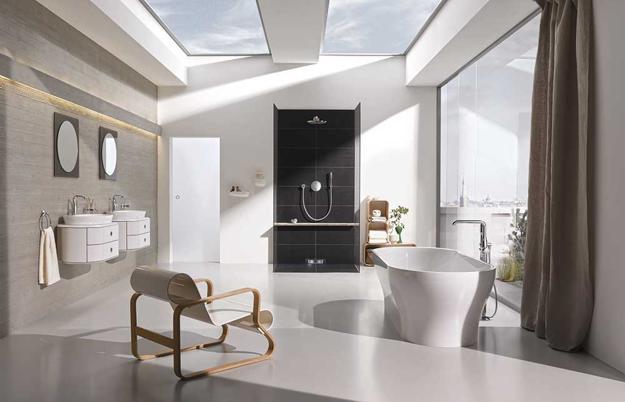 Beautiful geometric lines and smooth transitions reflect the latest trends in modern bathroom design and create an attractively soft visual effect to enhance relaxing and chic bathrooms. Thin handles and simple geometry allow interior designers to create harmoniously unified ensembles for modern bathroom design.
Various combinations of bathroom sinks and faucets encourage buyers, designers and installers research these modern bathroom products to accomplish unique, personalized and modern bathroom design. pi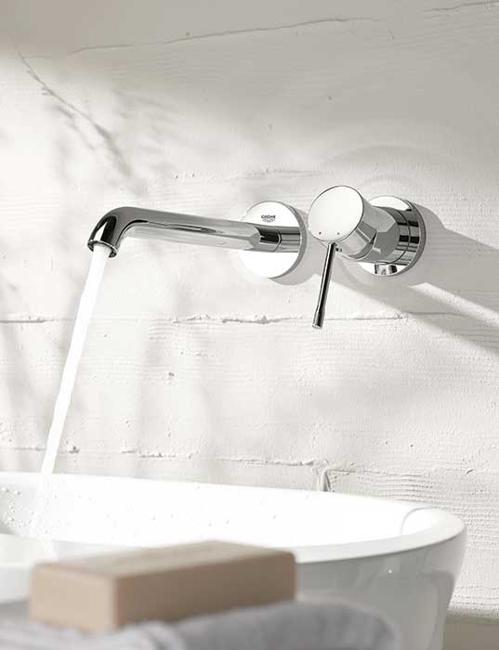 The functionality and comfort are main trends in modern bathroom design, and these bathroom fixtures are designed with them in mind. The water will not be sprayed, and the mixers allow enough space for comfortable washing. Balanced sizes and organic shapes merge with clutter free modern bathrooms.
Modern bathroom faucets, 8 tips for selecting faucets for bathroom remodeling
Advanced eco friendly bathroom faucets
These eco friendly products for modern bathrooms feature integrated temperature control to reduce water waste and cost without compromising the comfort of use. Larger bathroom faucets have swivel spouts and aerators which allow you to adjust the direction of the water jets.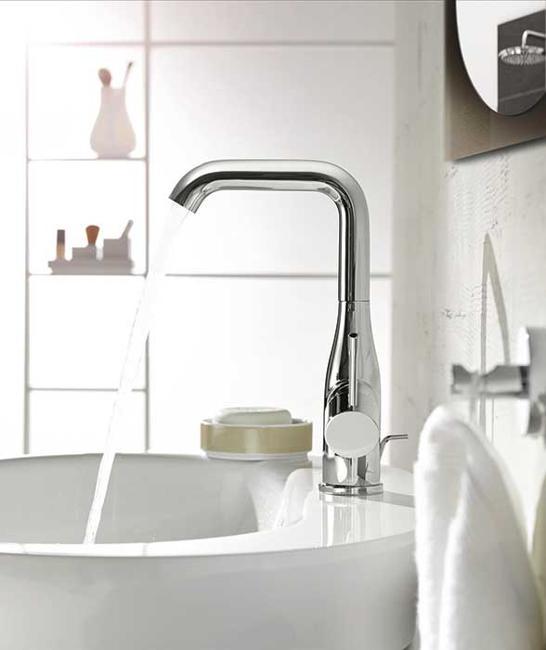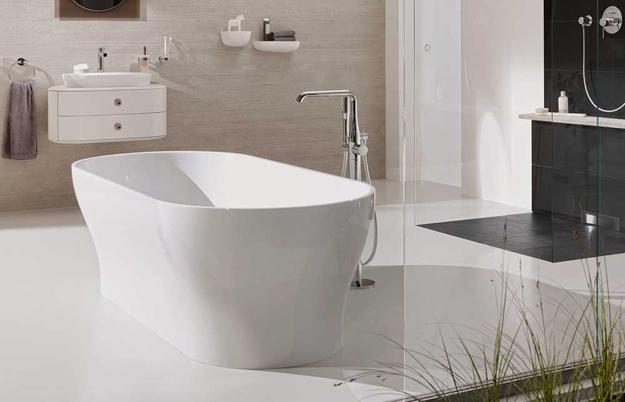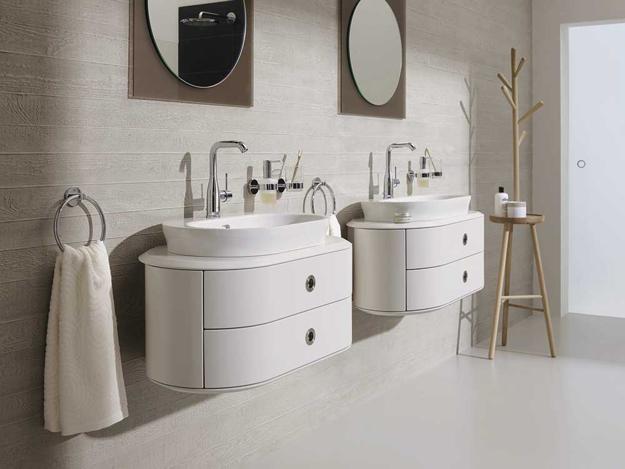 More from bathroom design

Bathroom design in the rustic style calls for natural materials, like reclaimed wood and stone, natural colors, and nature-inspired accents. Warm...