Advanced Eco Friendly Bathroom Faucet Design Influenced by Green Ideas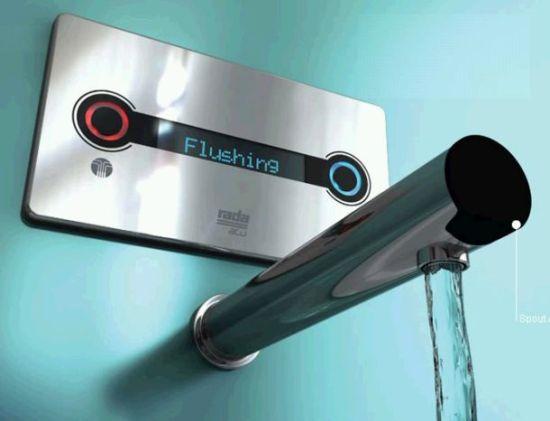 Advanced, smart and eco friendly bathroom fixture
MODERN WALLPAPER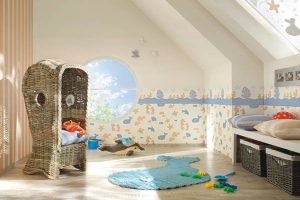 Green ideas influence modern faucet design trends and create eco friendly products for modern bathrooms. Washing hands becomes even more important when designers create efficient bathroom faucets that save water and energy. Lushome presents a contemporary faucet design concept that reflects eco friendly bathroom design trends.
Faucet design is important for creating clean environments in hospitals, hotels, offices and homes while protecting the environment and using resources wisely. The contemporary bathroom faucet design concept Rada Acu is the first in the world digital mixing faucet equipped with a motion, water pressure and temperature control sensors that change its operation modes.
In order to reduce the spread of bacteria and waste of water this alternative bathroom faucet design features three different modes of operation: clinical mode, surgical mode and patient mode.
Modern bathroom faucets, 8 tips for selecting new bathroom faucets
Smart eco friendly bathroom faucet design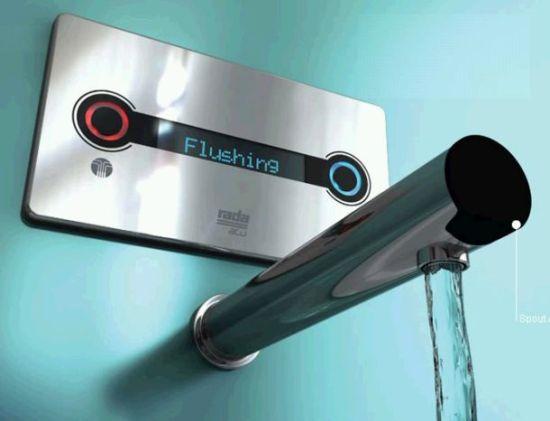 The Clinical Mode displays Non-Touch on the LED screen. It means that the faucet will be activated automatically and pour water as soon as the user will stretch hands to the tap. After removing hands from the tap the water stops running. The water temperature is set at 41 degrees Celsius which allows to save energy and ensure an effective washing process.
The Surgical Mode controls the water flow automatically also, but stops after 3 minutes for perfectly clean hands. The water temperature can be adjusted by touching the Cold and Hot buttons.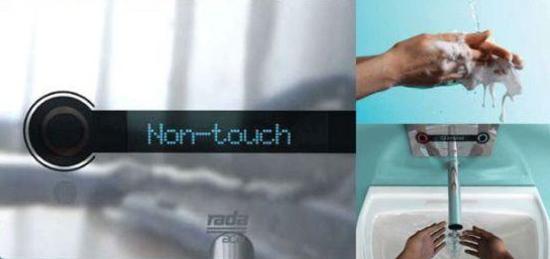 The Patient Mode activates the water flow automatically by the motion sensor. Preset temperature range stays the same, and can be easily adjusted. The water flow stops after 30 seconds.
Best bathroom faucets, eco friendly products for modern bathrooms
Innovative design ideas enhance modern bathrooms with advanced technologies
Modes are programmed doctors, other hospital staff and patients. The appropriate modes can be pre-installed in different bathrooms. These advanced bathroom faucet saves times, energy, water and money while providing very convenient operation modes.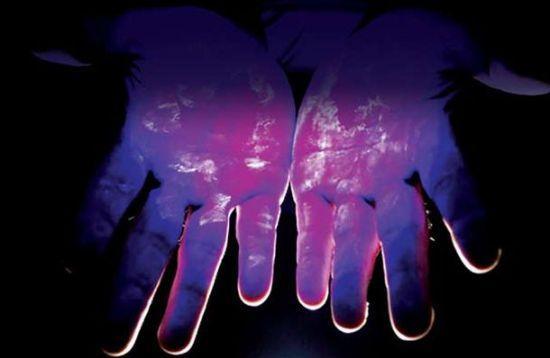 The design idea shows modern trends in bathrooms faucets. Smart and eco friendly design with the water pressure, temperature and motion sensors is great for kids bathrooms also. The bathroom faucet can make sure that children wash their hands long enough, but do not waste water and energy.

What time is it? It's singing bird o'clock! This unique timepiece is bringing the fresh vibe into spring decorating, making elegant...
and enjoy free articles sent to your inbox