Elegant Grayish Blue and White Room Colors, Modern Interior Design Trends

Blue Room

Neutral and Brown

Room Colors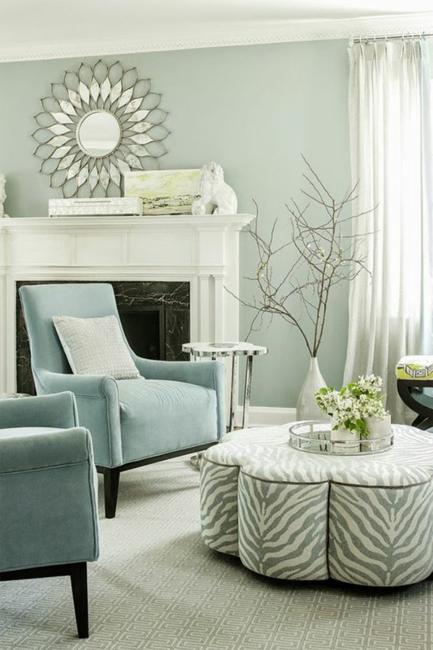 Pale blue and white decorating ideas, living room design
color schemes

Pale grayish blue color tones are the modern colors in interior design. People around the world choose the elegant grayish blue color for their living rooms, kitchens, bedrooms, and bathrooms. Pantone Bleach Coral is the pale blue pastel hue which is perfect for any room decorating, from entryways to kids rooms.  Pale grayish blue has a universal appeal. It is light and versatile, romantic, and elegant. Light-blue pastels are great for boys and girls, and airy grayish blue color schemes create beautiful interiors.
Here is a gray-blue color scheme that includes pale greens and white. Inspired by summer flowers, the color scheme is gentle, fresh, and bright. More white and you have a spacious, breezy room, more grayish blue and your interior design looks sophisticated. Leafy greens and yellowish green color shades are perfect for balancing the gray-blue color.
Light blue color combinations perfect for bright and calm interior design
Bedroom and kitchen colors, light blue color schemes
Room decorating color schemes with blue color tones
The grayish blue color scheme with white and greens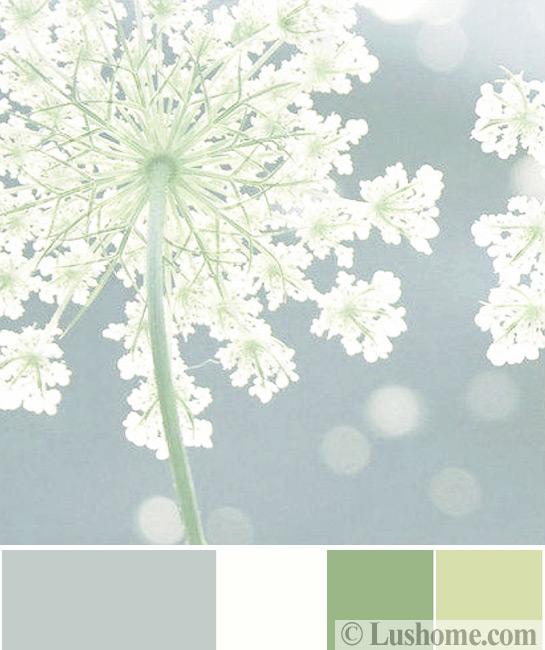 The modern Bleached Coral is the Pantone grayish-blue hue which is soothing and calming. Ideal for creating relaxing places like a bedroom or a baby room, the grayish blue and green color schemes are vibrant enough to make the interior design feel stylish and bold. You can add fresh flowers or decorative pillows in summer green colors to harmonize and warm up your rooms painted grayish blue. Turquoise and pink accents and all light and dark brown colors look beautiful with cool grayish blue tones.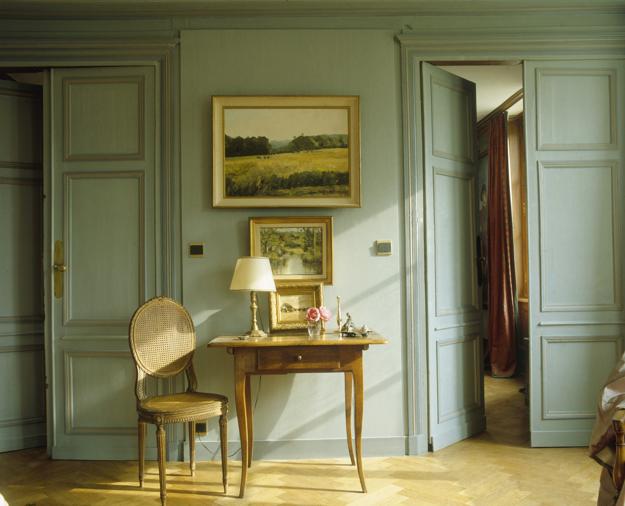 The white and grayish blue color combination
Cool blue paint color for modern kitchens
Bluish gray and white decorating ideas mixed with purple and green pastels
Paint color schemes with grays, current interior design trends
White decorating brightens up the living spaces and make your rooms feel spacious and airy. White bedding or trim in your living room can add light to neutral grayish blue color scheme. Houseplants are perfect decorative accessories for peaceful and soothing grayish blue and white interior design. You can play with a lot of neutral color tones to bring in as much light as possible for harmony and balance.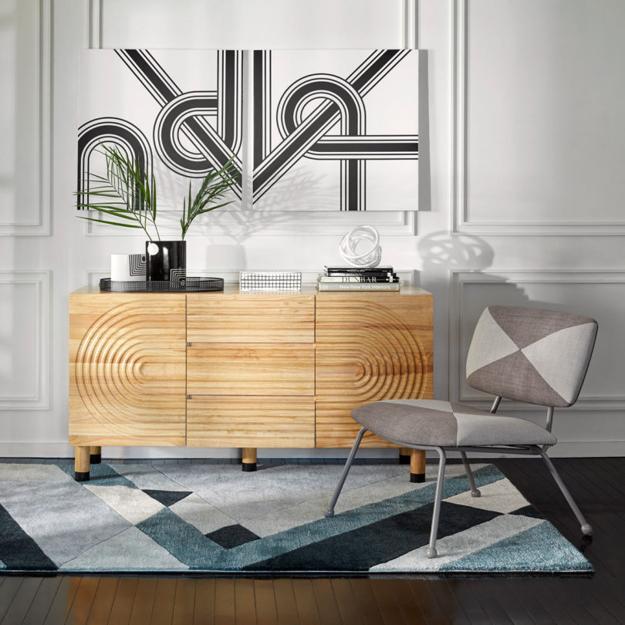 The grayish blue color scheme is ideal for summer decorating. The trendy color tones create a stylish effect while allow adding many different accent colors and jazz up the spaces. You can paint the walls blue and buy room furniture in grayish blue to pull out tile colors from your fireplace stones. Ten add a touch of green colors with decorative accessories. The grayish blue and green color scheme with white decorating is a timelessly elegant solution for stylish, peaceful, and soothing rooms.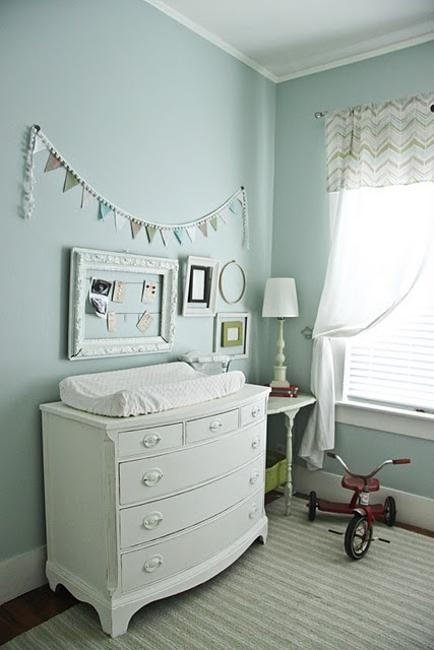 Grayish blue and light green colors
Grayish blue and white decorating with green accents is an excellent choice for bedrooms also. The almost neutral grayish blue paint color and white bedding are a smart way to give new life to existing bedroom furniture. A grayish blue and white color scheme can be sophisticated or country. Green colors bring freshness, and greenish color shades look sunny and cozy.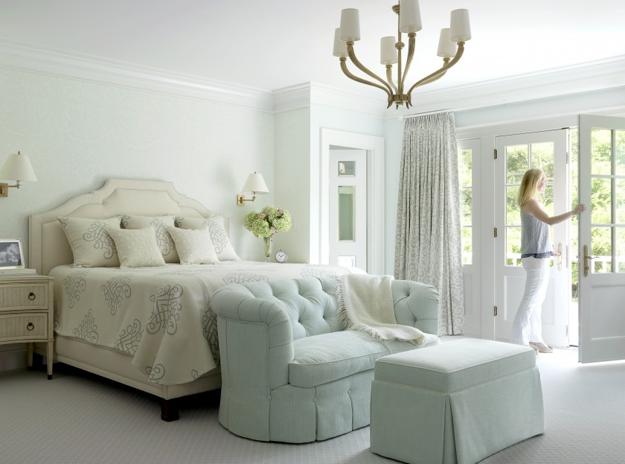 Grayish blue, white, and green color schemes can create a soothing or daring space in your home, depending on how many vibrant colors you want to use in your room decorating. You can use the modern grayish blue pastel in traditional, contemporary, or modern design in any space. You might want to stick with grayish blue and white decorating ideas for things like walls, decorative accessories, bedding sets. You will not be disappointed with blue bathroom accessories and baby room decor. You can paint kitchen cabinets or room furniture because it is easy to change the color. Create an accent wall in grayish blue, buy decorative pillows or planters for houseplants and blend this modern color with whites, beige tones, and greens.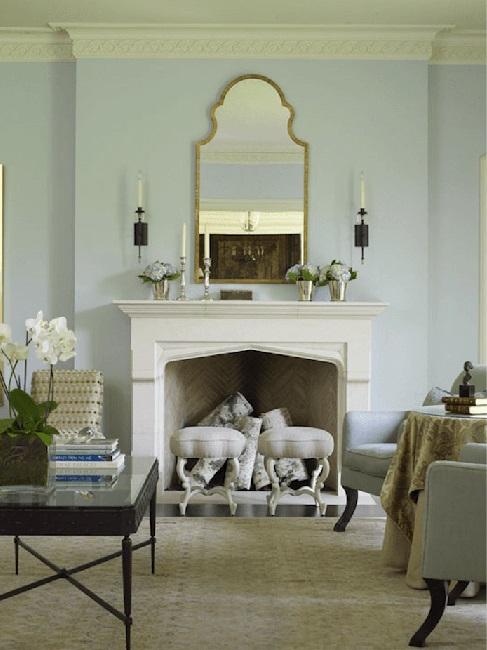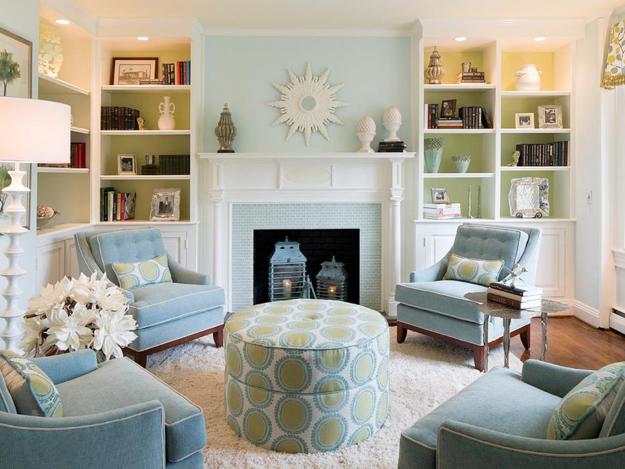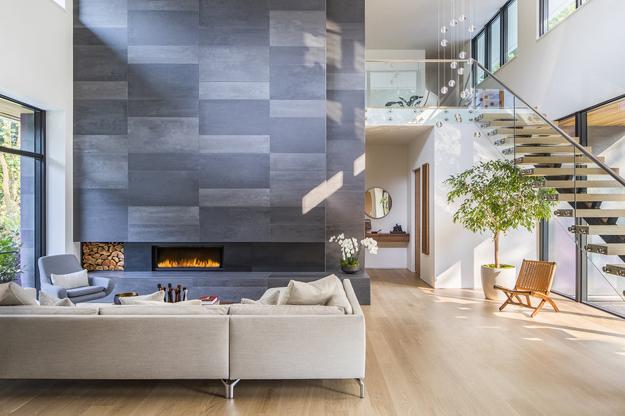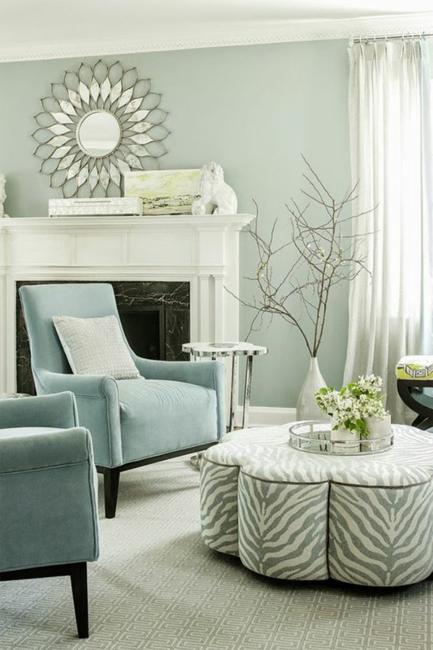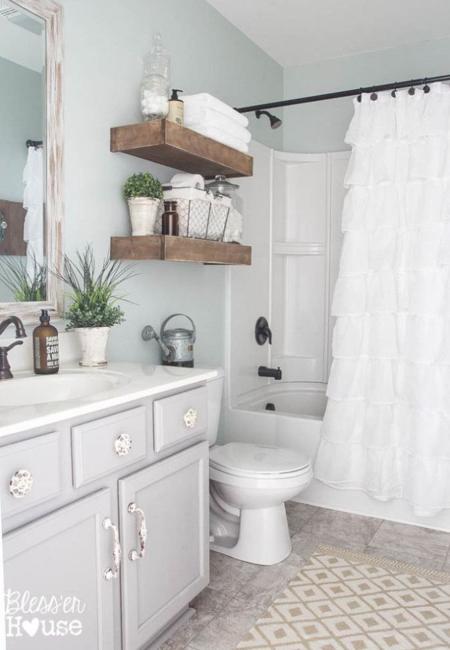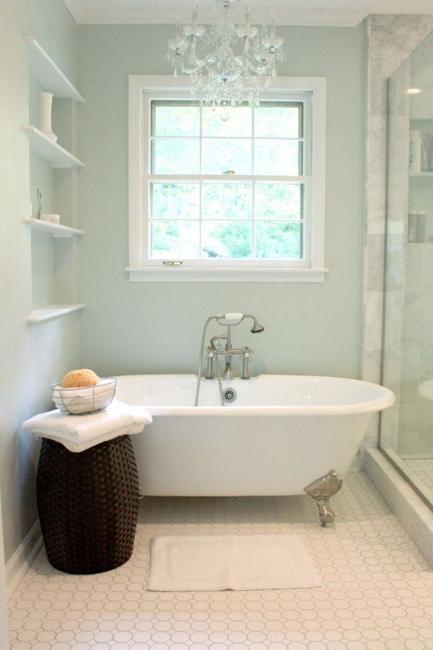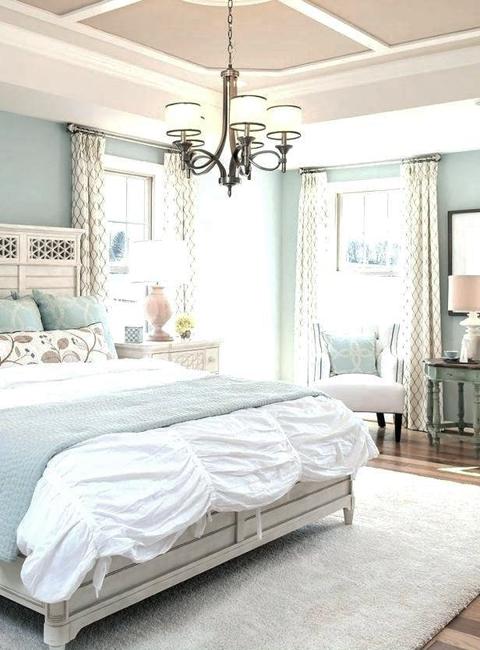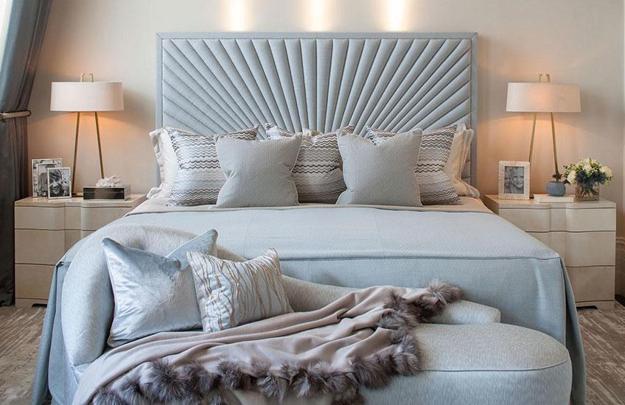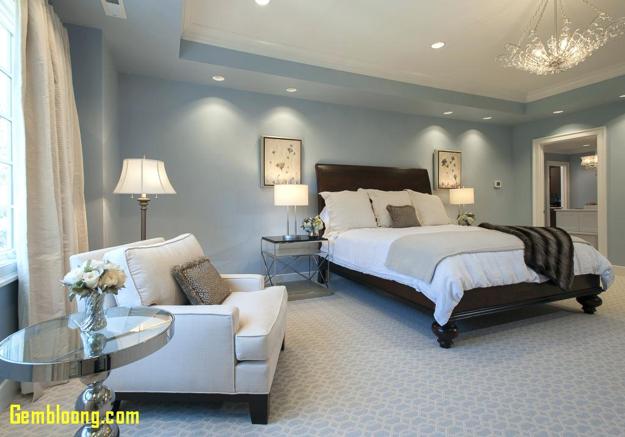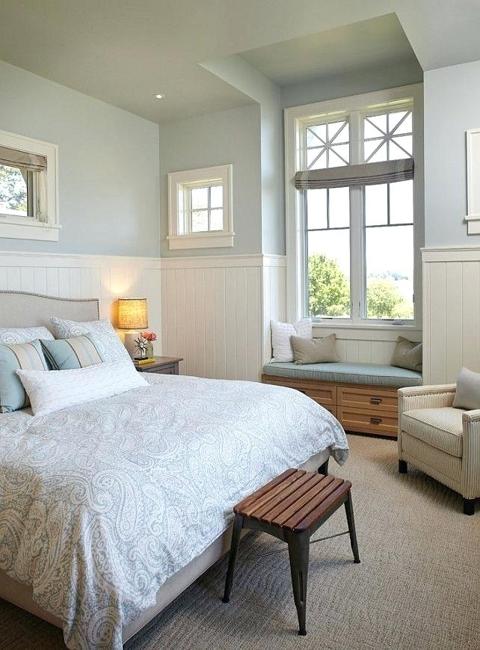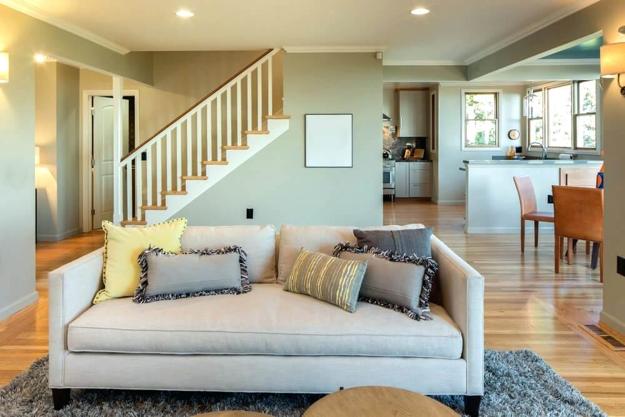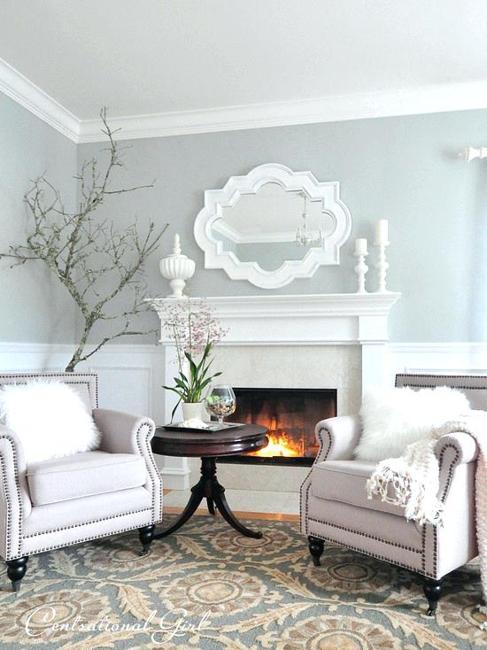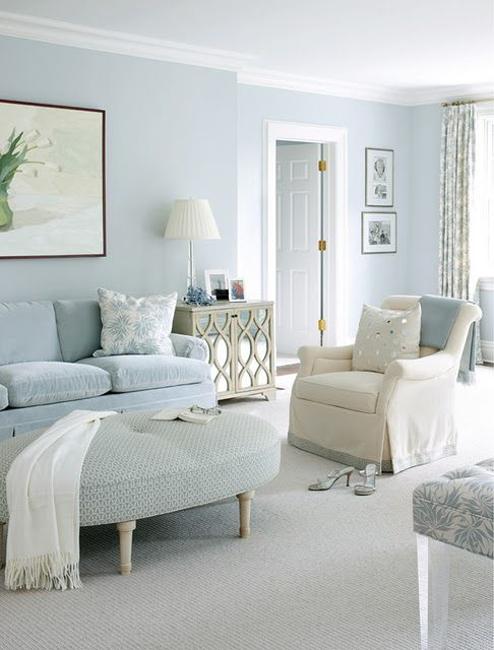 More from room decorating

Throw pillows in various colors, designs, and patterns are one of the easiest ways to refresh your room design and inject...
and enjoy free articles sent to your inbox