Easter Bunny Basket Made of Paper Plates, Easter Craft Ideas for Kids

Clutter or Treasure

Decorating Ideas

Holiday Decor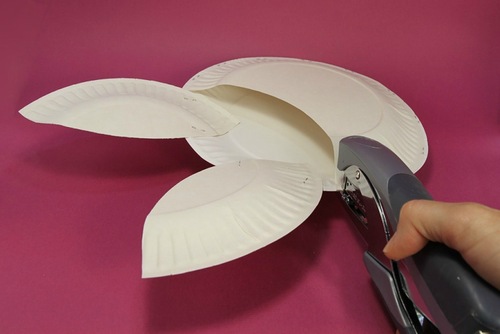 paper crafts for kids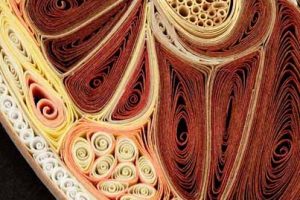 Easter Bunny basket made of paper plates or thick paper pieces are fun Easter craft ideas for kids. Simple and attractive Easter Bunny basket, filled with traditional spring holiday treats, cookies and candies, make very nice gifts that can delight kids after Easter brunch party.
Easter Bunny basket is one of wonderful paper crafts for kids from Miya Mayeda. Easter Bunny basket is easy to make and decorate, creating personalised Easter gifts for kids by adding children's names.
Two paper plates, cotton balls, stapler (or glue for making the final craft safer for young children,) pink ribbon, pencil, scissors, white and pink paper pieces and pink paint are all you need for making this funny and friendly Easter Bunny gifts.
10 Easter decorations made of egg shells, creative Easter ideas and recycled crafts
15 Easter craft ideas for simple table centerpieces and gifts, handmade nests with Easter eggs
Easter Bunny gift idea, paper crafts for kids
Downsizing Easter ideas for kids gifts with handmade decorations is one of easy ways of creating stress free spring holiday and save money on Easter decorations and gifts. Making Easter Bunny baskets from paper plates or thick paper pieces is a quick and inexpensive project.
Easter Bunny basket with sweat treats can be made by children or adults. The craft idea can be used for preparing cheap Easter decorations for dining chairs and unique Easter gifts for kids or adults.
Handmade decorations and Easter gifts, Easter Bunny basket made of paper plates
Easter crafts and figurines for home decorating, 15 fun Easter decor ideas
Handmade Easter gifts for kids, 15 colorful Easter ideas
Easter craft ideas will help small children to develop their creative skills. If the glue or stitching are used instead of a stapler, it makes Easter Bunny baskets made of paper plates safer for young kids.

Handmade planters are unique home decorations that everyone loves. Handcrafted or hand painted containers make great eco gifts in any season....
and enjoy free articles sent to your inbox