Dramatic Fabric Crafts Creating Butcher Shop Look by Tamara Kostianovsky

Clutter or Treasure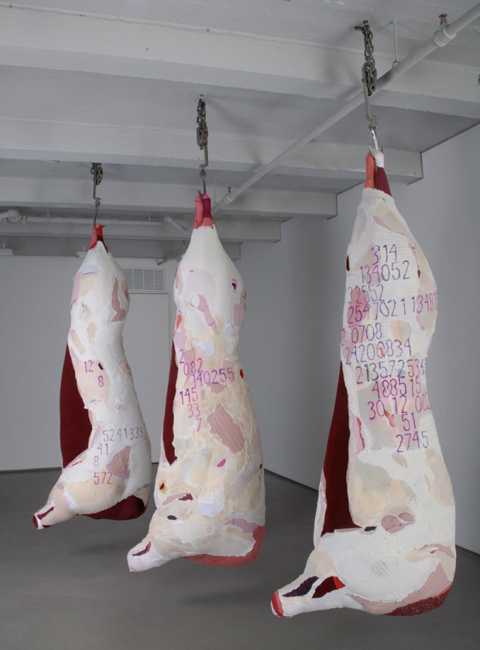 Dramatic fabric sculptures, recycled crafts for meaningful installation
recycled crafts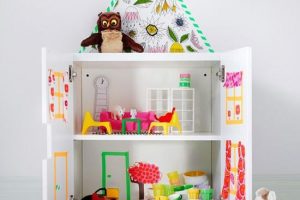 Striking meat carcases made of fabrics that recreate a look of a traditional butcher shop demonstrate impressive and provocative images of slaughtered livestock. Hanging on large metal hooks sculptural pieces with bones, meat and fat look very realistic, but are soften with fabric textures and wisely selected, quite color shades.
These amazing and unique artworks are created by American artist Tamara Kostianovsky, who lives and design in New York. The artist recycled her own clothes for these crafts, creating an atmosphere of a butcher shop and making these surprising, provocative and original fabric sculptures.
A soft color combination of white, cream, light pink and deep red colors makes this dramatic installation to be easier digested visually and accepted mentally. The artist explains, that she used various fabrics colors and textures to conjure flesh, bone gristle and slabs of fat in live-size sculptures of livestock carcasses.
Paper art by Lisa Nilson, recycling paper craft ideas
Fabric sculptures inspired by butcher shop look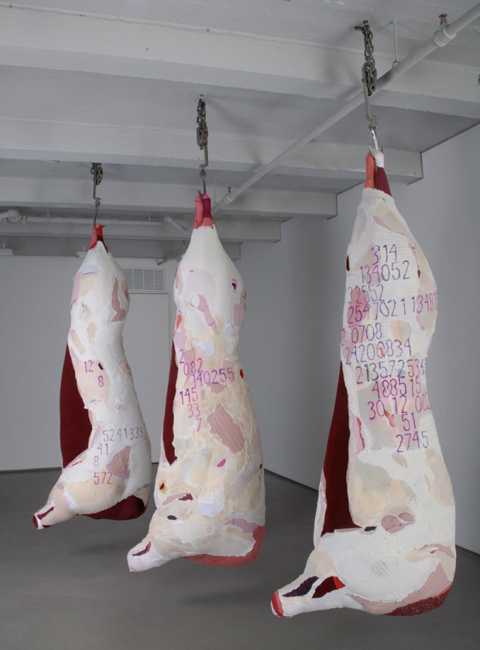 The dramatic sculptural installation rediscovers the connection between all living things. It connects our bodies with the ones in the work, bringing violent acts into a familiar realm and evoking lots of various positive and negative emotions.
The artist said that her intention was to confront the viewers with the real and grotesque nature of violence, showing fabric sculptures that are reflecting the vulnerability of our physical existences.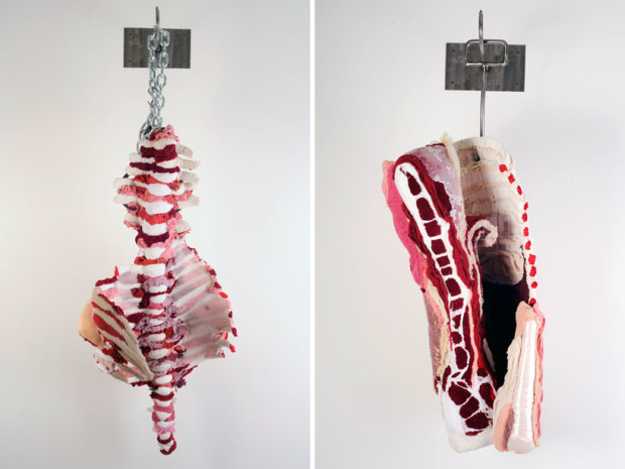 The artist encourages people to think of brutality, poverty, consumption, and the voracious needs of the body, demonstrating her original, creative and impressive fabric sculptures that require a great patience and outstanding craft skills.
Contemporary fabric sculptures and installations
Recycling clothing from closets for contemporary fabric sculptures
Recycling used clothes for contemporary textile sculptures and home decorations
Piano decorating, ancient craft in contemporary style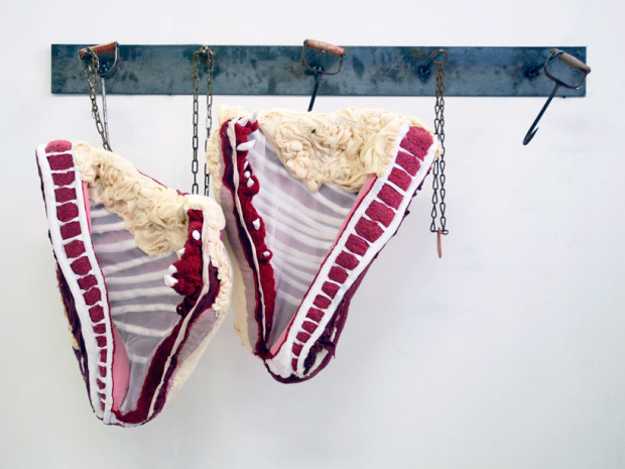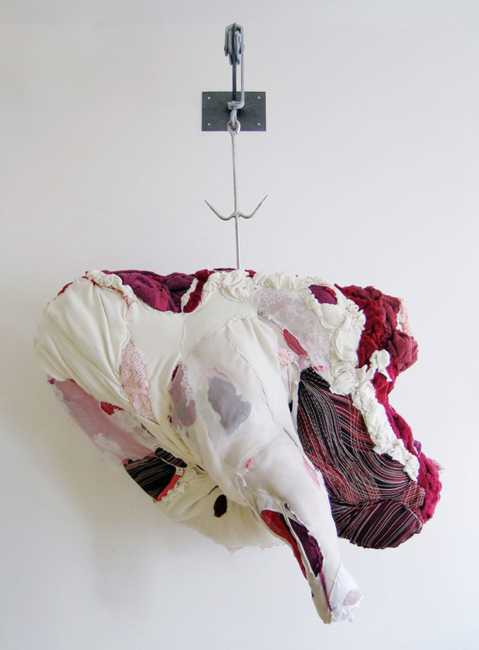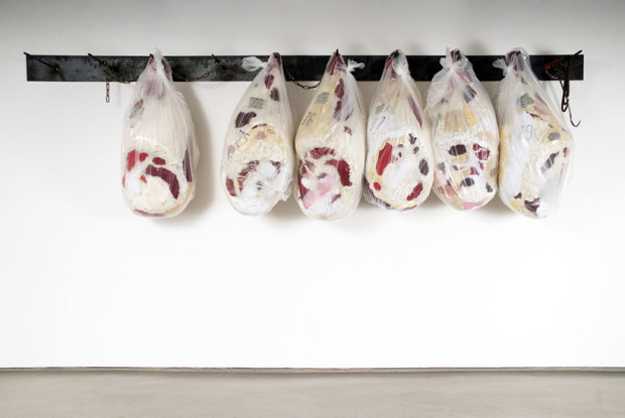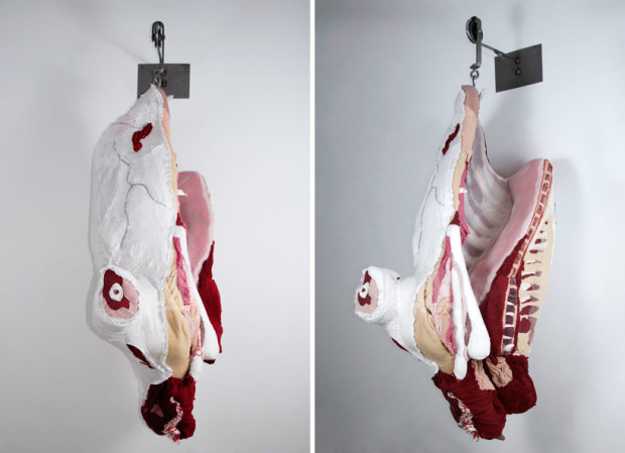 Creative Easter ideas offer many quick and easy techniques for spring eggs decoration. Instead of dyeing eggs, try decoupage turning Easter...
and enjoy free articles sent to your inbox