Dinobike Design Idea from Norway

Decorating Ideas

Outdoor Living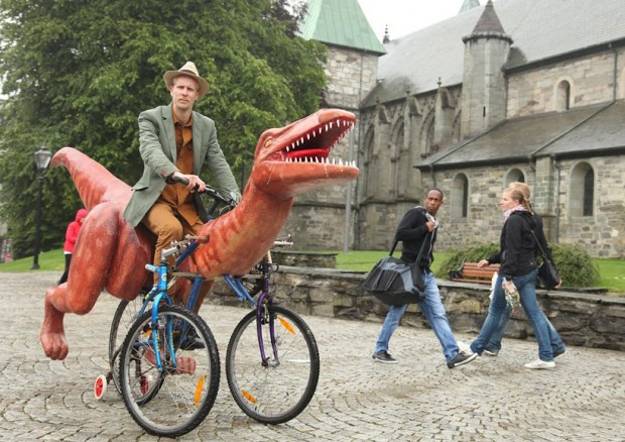 Dinosaur Bike, fun design idea
craft ideas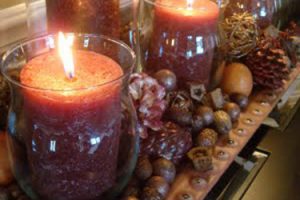 Lushome presents a unique and surprising design idea. The Dinobike is fun to ride and look at. Norwegian artist Markus Moestue travels from city to city on his hybrid bike that looks like a dinosaur. The dinosaur is handmade, surprising and friendly. This fun design idea make everybody smile.
The Dinosaur was made of styroform using an ordinary kitchen knife. Layers of materials was carefully removed to create a replica of a dinosaur. The amazing sculpture was made ​​in two parts and placed on a bike. Its elongated head and tail add fun details to the bike.
The sculpture was covered with epoxy glue, then fiberglass and painted bright red and orange  colors. Very realistic details, such as dripping saliva and razor-sharp teeth, make the dinosaur bike truly unique work of art.
Decorative ways to store bikes adding unusual accents to interior design
Colorful miniature planters adding a miniature garden to your bike
Dinobike design idea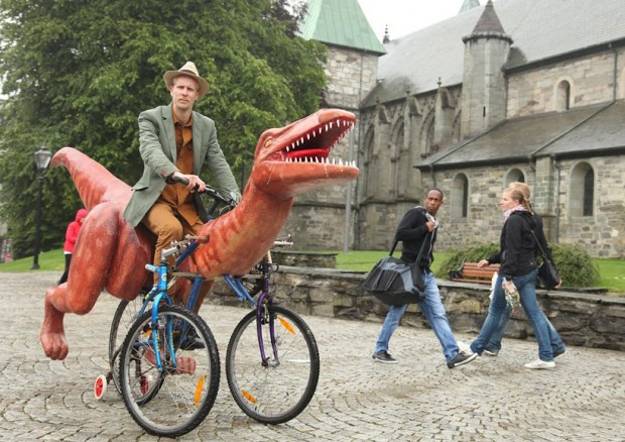 The artwork was designed and created for a trip to the biblical sites in Norway. The unusual bike design idea is an artistic reflection of the protest against the dogmatic religious upbringing.
The fresh design idea is inspired by a walk in a theme park with people who believe in creationism and teach children that humans and dinosaurs once lived together.
Colorful decorating ideas for a bike, crafts for kids and adults
Indoor bike storage, modern interior decorating with a bike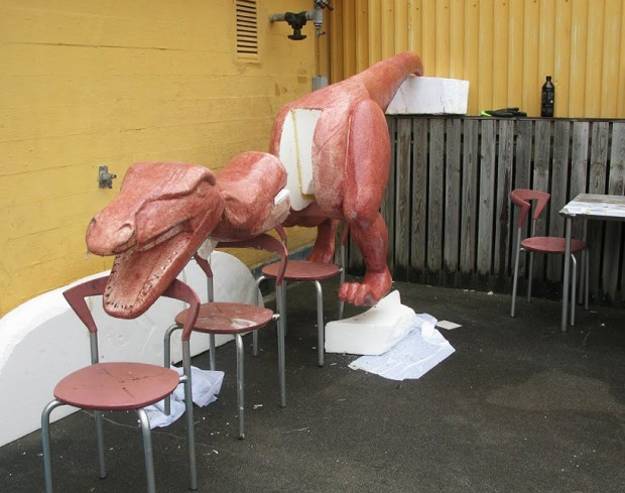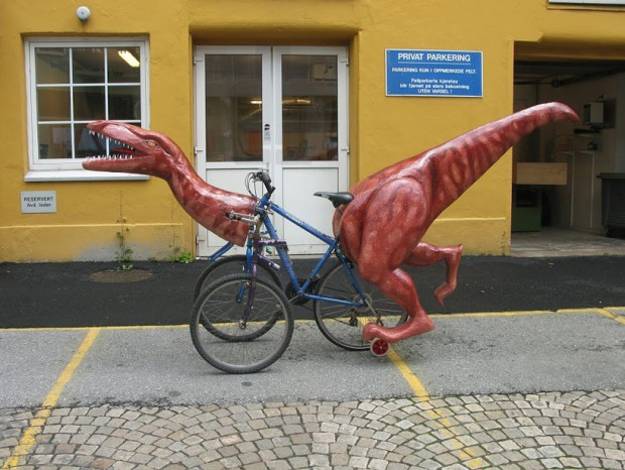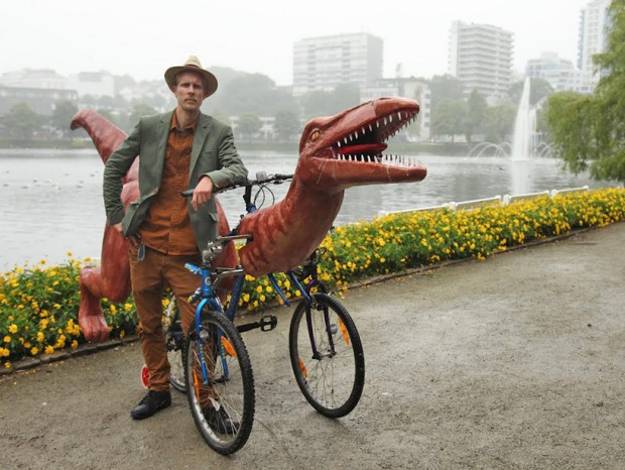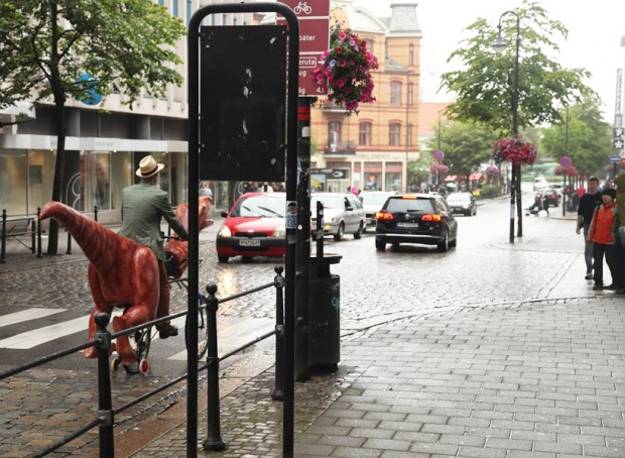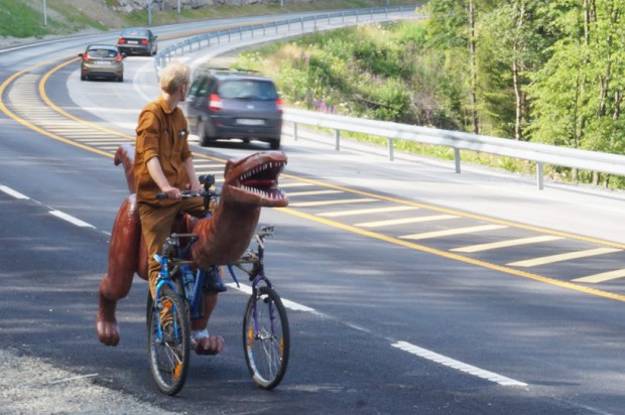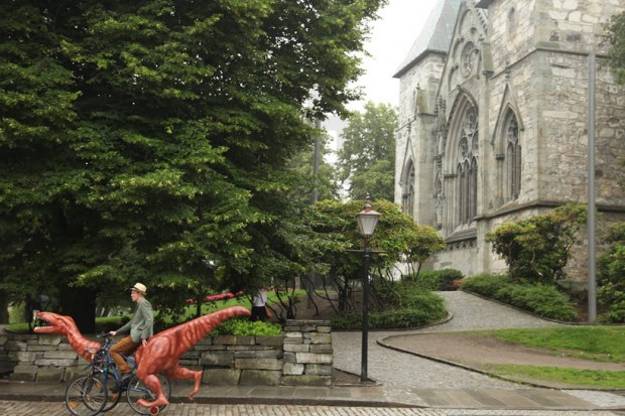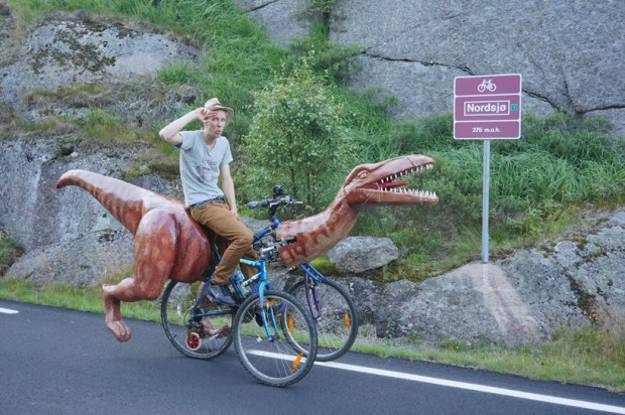 More from decorating design

Colorful handmade birdhouse designs look beautiful on green branches and garden posts. Creative painting ideas turn wooden birdhouses into bright yard...
and enjoy free articles sent to your inbox