Conversion Design Idea Transforming Military Bunker into Small Country Home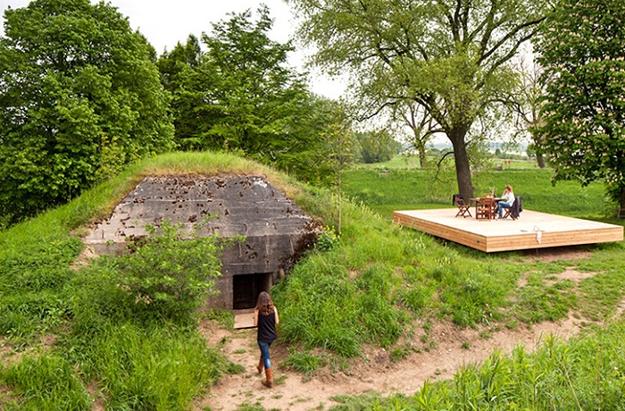 Small vacation home with underground interior, military bunker conversion design idea
This conversion design idea created a small shelter for tourists. The Bunker Pavilion is transforming a military bunker into a small home. Belgian architectural studio B-ILD converted a wartime military shelter into a comfortable small home for short vacations and weekend getaways that provides a contemporary shelter for guests which feel safe and adventurous under the thick concrete structure.
Bunk beds are placed beside raw concrete walls, but contemporary wooden furniture provide modern level of comfort. The half-submerged bunker has a small room decorated in minimalist style. Space saving interior design and built-in furniture make optimum use of small spaces and offer no flexibility to alter room furniture placement.
The conversion design created this unique vacation home for four people, explained Bruno Despierre, one of the five architects that make up B-ILD,www.b-ild.com/. The architects decided to keep the interior stark, since they wanted to foresee the basic needs for visitors.
Beautiful barn conversion design creating bright and modern interiors
Conversion design of bunker retreat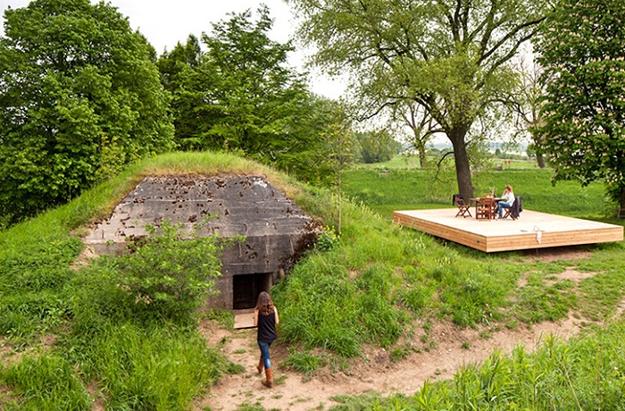 The Bunker Pavilion is located on the rural site of Fort Vuren in the Netherlands, which is part of the old Dutch waterline defense system that has been defunct since the end of World War Two.
A renovation of the concrete structure was commissioned for an advertising campaign which offered two families the chance to win a holiday retreat. Once the contest was over, the concrete structure was free to become a holiday home for rent.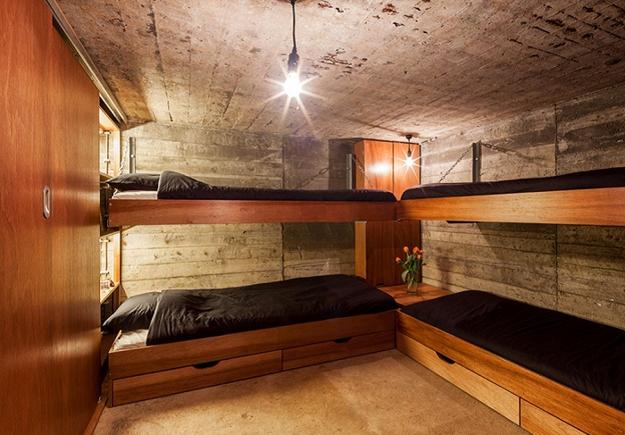 To enter, guests steps down into a dark opening. A deep window ahead offers a view through to the interior, while a glass door on the left-hand side leads inside. A kitchen with a sink and a small cooking area was built into an existing wall recess using a basic steel framework.
Contemporary loft conversion design
Amazing conversion designs which recycle and upcycle old vehicles
A rusted doorway provides access to the main living space, which functions as both a living and sleeping areas. Bunk beds have storage spaces underneath, while other room furniture pieces suit multiple functions. All furniture can fold or slide away, or be pushed up and down. Stools can be used as bedside tables, coffee tables or as steps.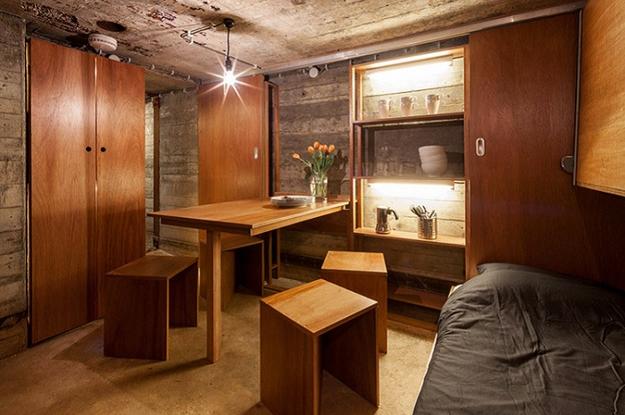 An outdoor wooden deck creates a nice terrace and provides an additional living space which can be used for outdoor cooking, sunbathing or entertaining. The wooden deck was constructed with wood planks that mimic the board-formed surfaces of the original concrete. Its shape matches the area and dimensions of the underground interior in the bunker.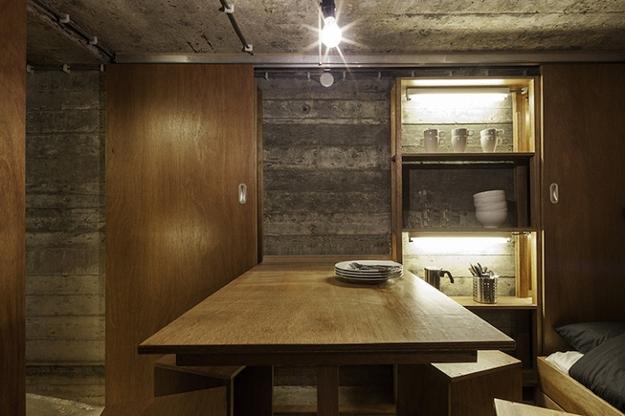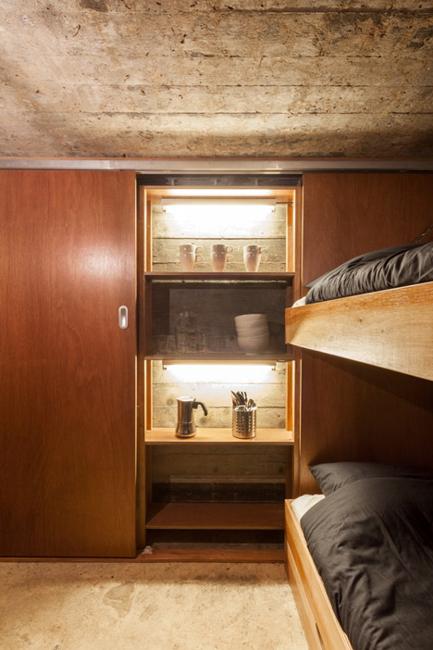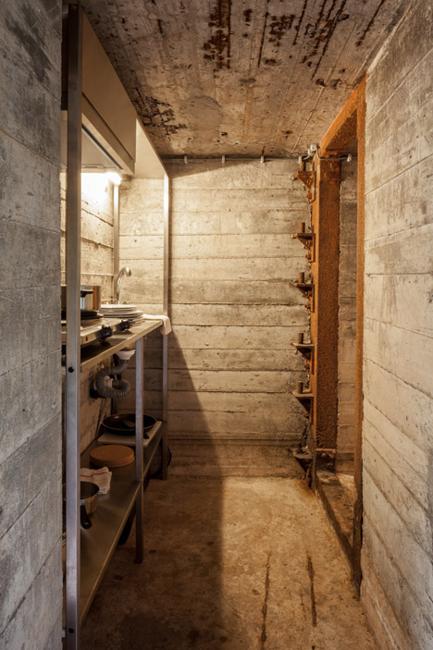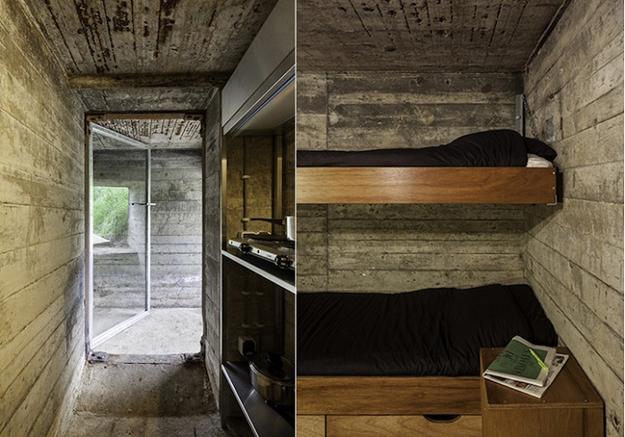 Photography by Tim Van de Velde.

Christmas trees in small to medium sizes are excellent ideas for decorating small apartments and homes for winter holidays. Smaller Christmas...