Contemporary Kitchen Design with Sculptural Kitchen Island Worktop from Snaidero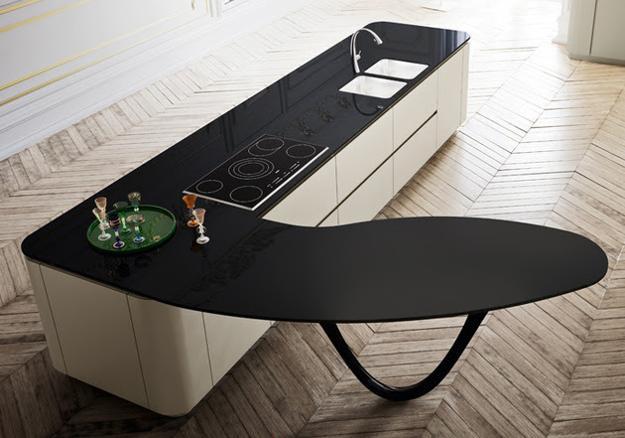 Contemporary kitchen island with black worktop
VALENTINES DAY IDEAS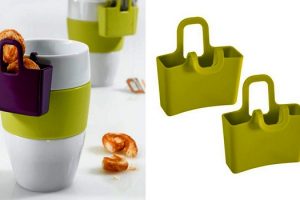 A new kitchen design from Snaidero features a sculptural kitchen island worktop with a light base and curvy lines that add fine art to modern kitchens and create stylish workspace. Lushome shares pictures of the contemporary kitchen OLA-25, designed by Snaidero and Pininfarina.
Contemporary kitchen design ideas, contrasting champagne and black color combination and futuristic forms change the way modern kitchens are created. Impressive and spectacular kitchen design delights, offering to transform modern kitchens with this beautiful cabinets, dining and cooking surfaces.
This modern kitchen is a nice way to celebrate 25 years of collaboration between Edi Snaidero and Paolo Pininfarina. The limited edition contemporary kitchen with sculptural island worktop are made of 84 components to help you create unique kitchen design for your home.
Italian interior design, modern furniture and lighting fixtures
Contemporary kitchen designs, 5 models from Snaidero
Contemporary kitchen design from Snaidero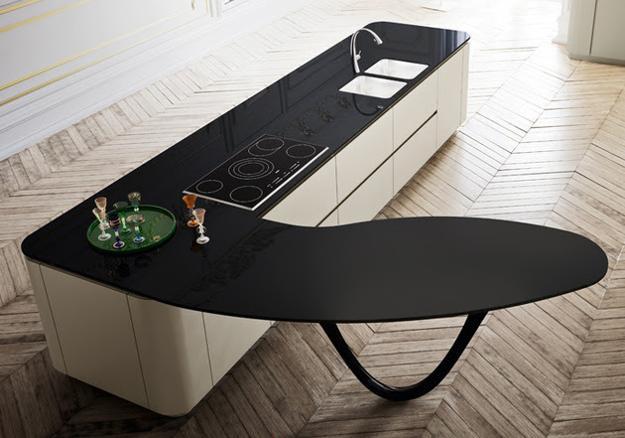 You can choose the style and architecture of the contemporary kitchen island to suit your family lifestyle. The elegant kitchen island features smooth, sleek lines and a soft curvy shape.
It is built from carbon fibre and decorated with a glossy black lacquer finish, adding chic and style to this contemporary kitchen design.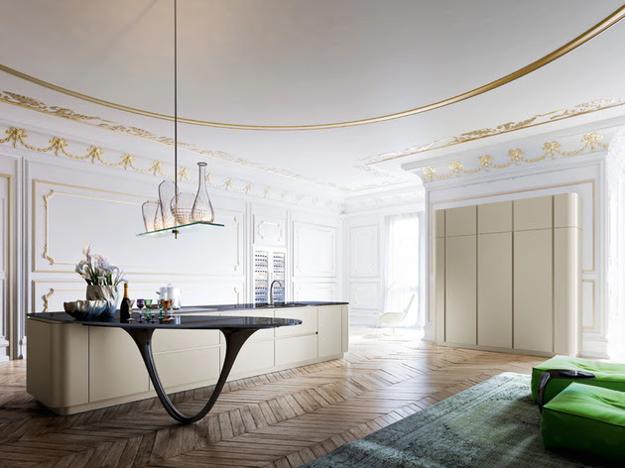 The work surface is made of clear black glass which turns this contemporary kitchen island into a spectacular piece, suitable for the most luxurious modern kitchens.
Italian kitchen design and home decorating ideas
Small kitchen design ideas, compact kitchen cabinets from Snaidero
This high style kitchen island design with an unusual worktop would be at home anywhere. Perfect for modern loft living style to traditional homes, the kitchen island design brings classy elegance and fresh look into homes.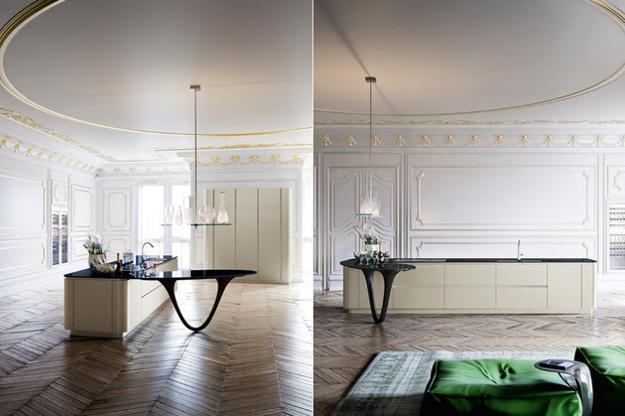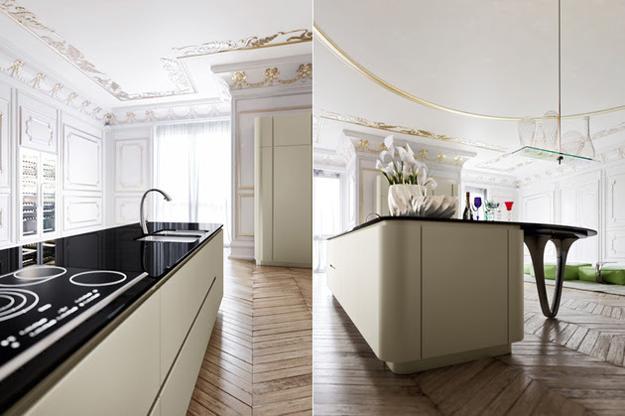 More from modern kitchens

From traditional ceramic tile designs to trendy wood-like, shiny metal, and mesmerizing glass, there is seemingly unlimited ways to brighten up...