Concorde Staircase Design Blending Art with Functional Element of Interior Design
---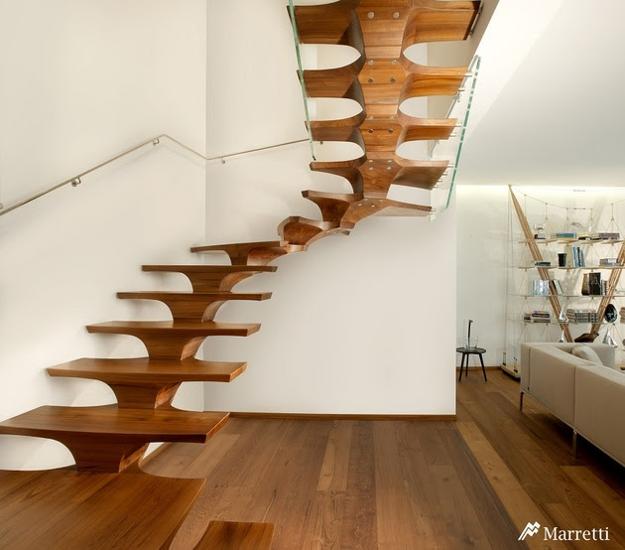 Spectacular solid wood staircase design with glass balustrade
Concorde Staircase design is stunning, contemporary and elegant. Self-bearing wooden stairs feature an exclusive, creative and unique design. Lushome presents this beautiful staircase design that blend the art and functional elements of modern interiors.
The staircase design can feature various finishes of the wood. Different stain colors or a coat with Travertine Marble type resin offer lots of choices to personalize modern interior design with impressive wooden stairs. The Concorde Staircase by Marretti cantilevers its treads out from both sides of its self supporting spine, and add a striking centerpiece to any interior design.
The wooden staircase design is a unique and exclusive creation that turn a functional element of interior design into an artwork, and is about as artistic as a contemporary staircase in Art Deco style can get.
15 beautiful staircase designs
Modern interior design with spiral staircases
Sculptural staircase design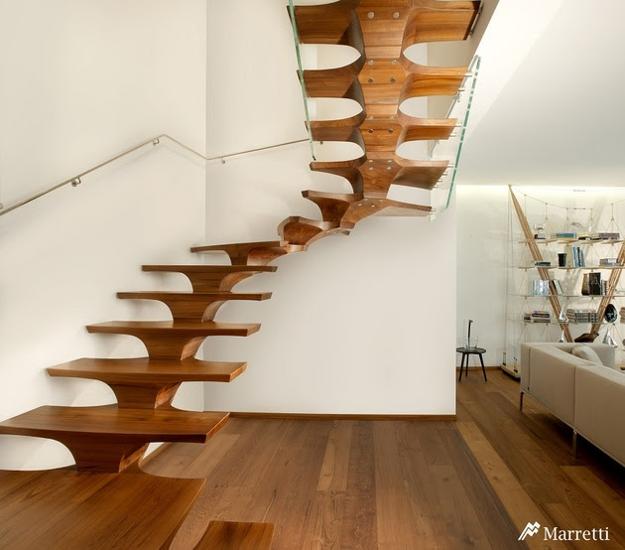 Each section of riser and tread are connected together with the heads of the bolts exposed as part of the overall aesthetic. These elegant details add character to wooden stairs.
The riser and tread design feature beautiful walnut wood sections which can be stained or coated with a Travertine Marble type of resin that is also available in a multitude of colors to match any interior design color scheme.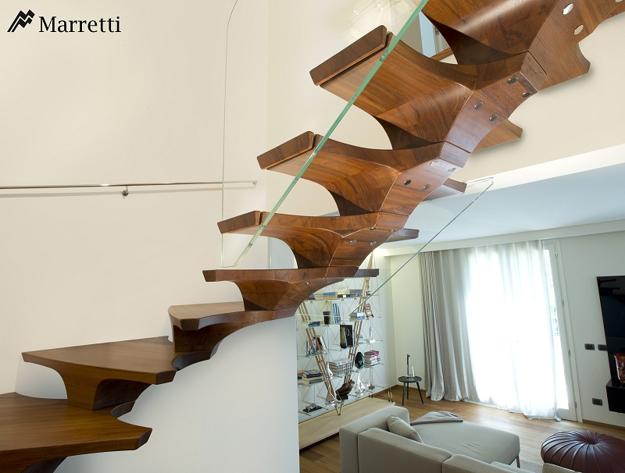 The glass balustrade and wooden sairs beautifully connect two floor levels and create a gorgeous solid wood staircase design that make a statement. Made in Italy this staircase is amazing and spectacular. More information is available on the company site Marretti, www.marretti.com/.
Feng Shui tips for staircase design and good Feng Shui placement
33 staircase design ideas enhancing modern interiors with stylish details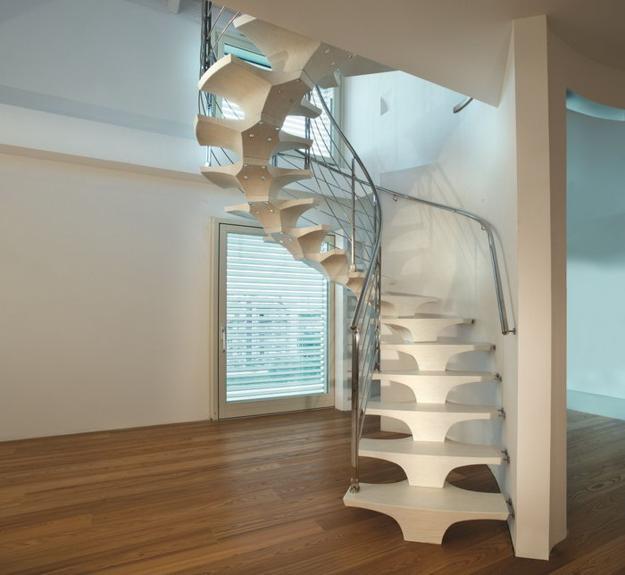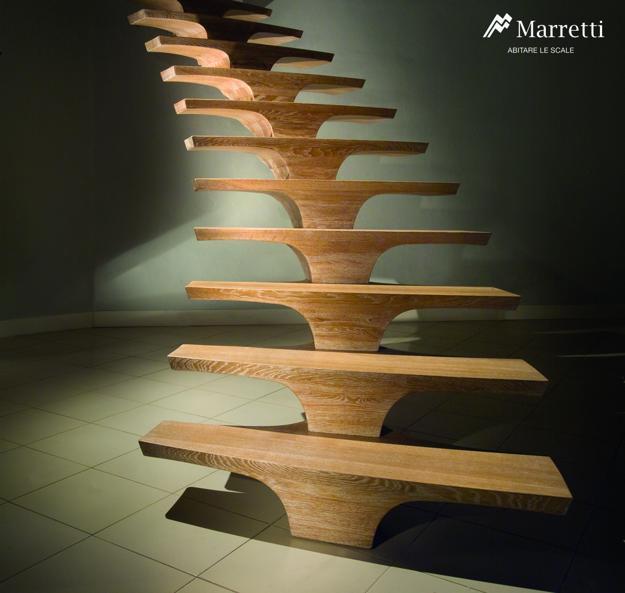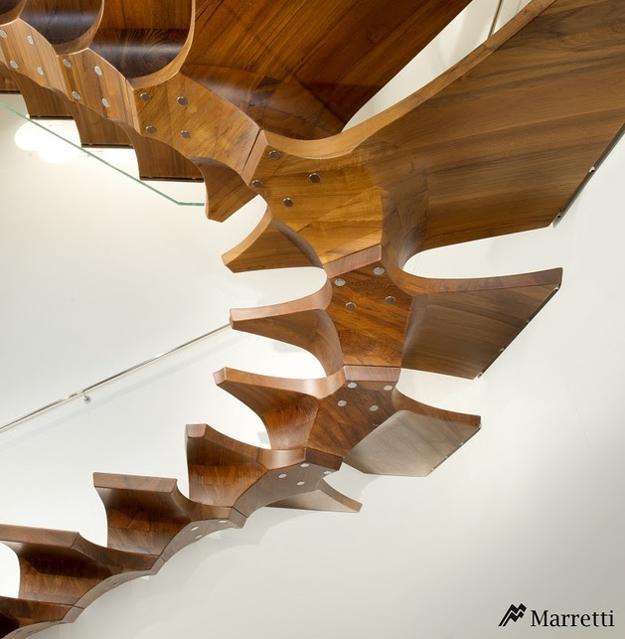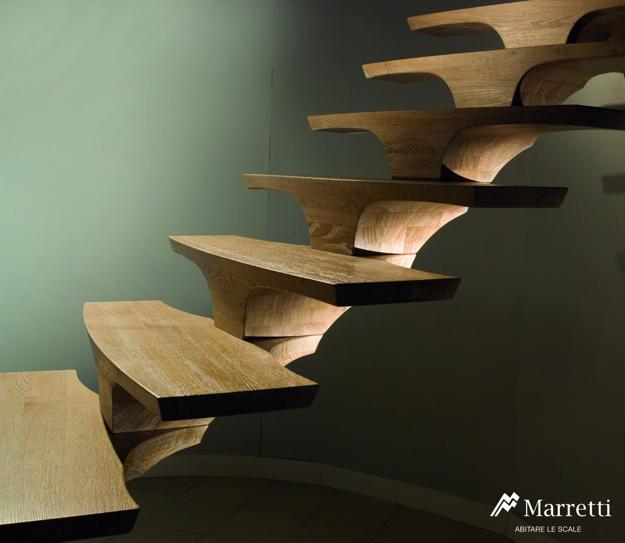 by Ena Russ
last updated: 17.10.2016