Colorful Quick Click Dumbbells, Small Home Gym Design Ideas
---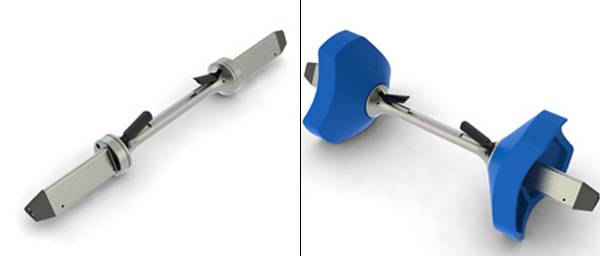 Colorful dumbbells with easy to release and change weights is a great idea for functional, pleasant and comfortable home gym design. Unusual shape, comfortable space saving design and bright color palette make these dumbbells the right equipment for your dynamic and cheerful home gym design.
Colorful dumbbells with Quick Click weights will help you get the fine-tuned body you want, while lifting your spirit and improving mood. The flexibility of working out in your home and an attractive home gym design with bright and functional equipment make a good combination that add fun and pleasure to your workouts.
Colorful dumbbells, designed by Vincent H Bowman, feature Quick Click design that was inspired by noticing how women are struggling with the traditional way of changing weights. Quick Click dumbbells will not interrupt the workout, maximizing the training effectiveness and offering an easy transition between different weights.
Colorful Dumbbells feature quick weight changing design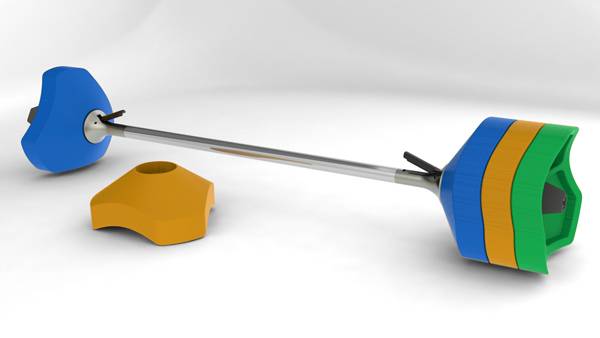 Quick Click dumbbells design allow using the built in hand grips to drop and add weight. The entire weight lifting system of barbell and weights is stackable, offering a space saving design for small home gyms.
Quick Click dumbbells set takes up way less room than conventional weight lifting sets, making this equipment perfect for small home gym designs.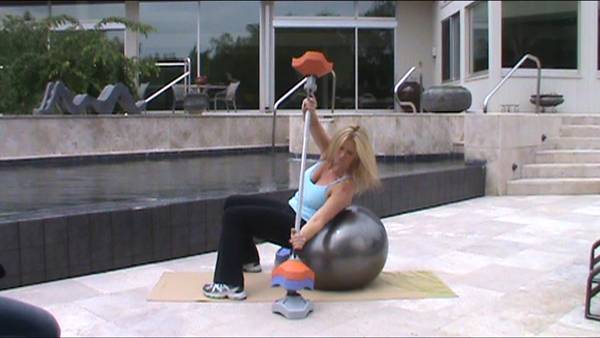 Modern ideas for exercising and home gym design
Bicycle powered television and eco room decorating, fun green living ideas
Zen Circus Chair design, hanging hammock chair for exercising
Modern furniture for exercises, Bounce Chair design by Pedro Gomes

Unusual interior design is exciting and inspiring. We can wonder how people get their ideas for creating an original interior design,...