Beautifully Designed and Crafted Wood Hut on Wheels with Modular Furniture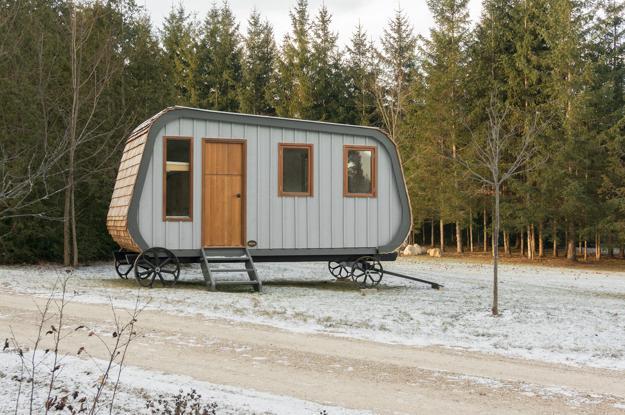 Prefab wooden hut with space saving interior design and modular furniture
This wooden hut is designed and built from the wheels up for your joy and comfort, showing a nice collection of modular furniture and space saving interior design ideas for small spaces. New designs built with wood, including interiors and exteriors, wooden furniture and aesthetic details, give this small house on wheels its complete look and charming character.
Interior space saving ideas make the interior design comfortable and multifunctional. Creativity lies at the heart of small hut spaces, proving that small rooms can be inviting and beautiful. The Collingwood Shepherd Hut, gute.ca/home/ is 7.5 ft wide and 15.5 ft long from end to end. Interior design features modular furniture that help create small spaces that are big enough for the whole family.
Galvanized steel cladding on the roof gives the hut a rugged and tough upper roofing shell. It is reliable, durable, and maintenance free with a natural ability to regulate heat throughout the year. Natural western red cedar shingles give the side walls of the hut a refined look and timelessness. These shingles will turn a splendid silver gray over their very long lifetime.
Cozy small house design on wheels, beautiful homes with functional small spaces
Space saving ideas creating functional small rooms in tiny homes on wheels
Prefab wooden hut on wheels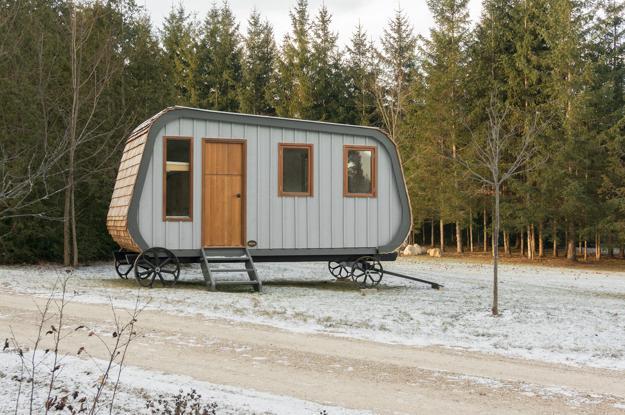 Space saving interior design and modular furniture
All of modular furniture pieces are designed and built by hand. The most to collapse, unfold, and tuck away modular furniture pieces are space saving, attractive and very functional. Handmade of hard wood, unique and modern furniture pieces add character to interior design and make the small spaces comfortable and stylish.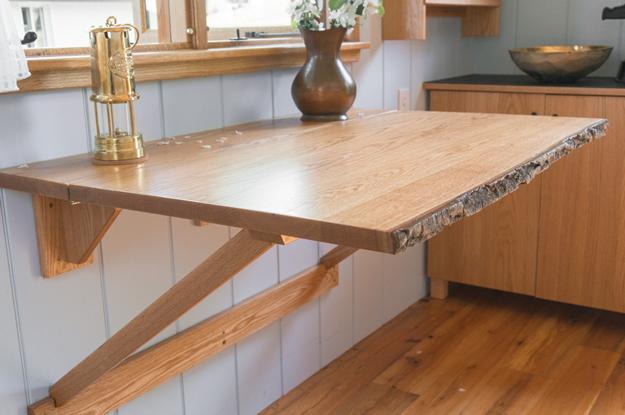 42″ x 30″ solid hardwood desk that will fold away to become a small shelf is a great example of space saving modern furniture design. Perfect for working, writing, crafting, sewing, playing cards or having a cup of coffee, the table is there when you need it, and gone when you do not.
Modern interior redesign turns an army hut into a bright contemporary home
15 extreme eco homes offering spiritual retreats in wilderness areas
A butlers cupboard with two large shelves, a bank of drawers and solid hardwood face looks very attractive, creating the perfect spot to keep a few mugs and a tea pot or a few of your guests things for the night. With an indestructible steel countertop it has polished brass vessel dry-sink.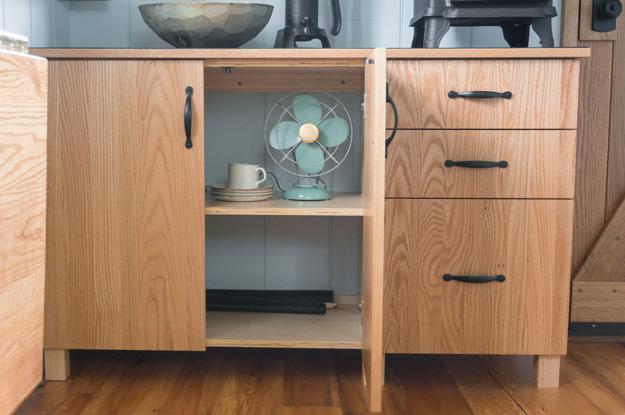 A solid wood sofa slides out to become into a double bed. A booth and table unit collapses into a double bed also. Solid wood table top is enclosed by the sofa bench on either side. The table falls in with the two benches to form a traditional double bed frame topped with fitted memory foam capped mattresses inside washable organic cotton covers. It is a space saving sofa which turns into a relaxed breakfast nook to start the day and a comfortable bed to end it in.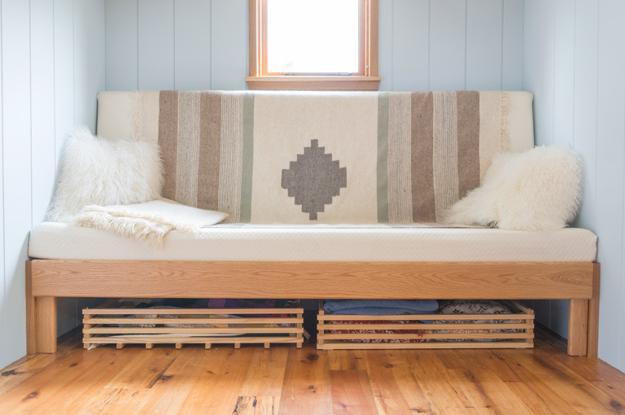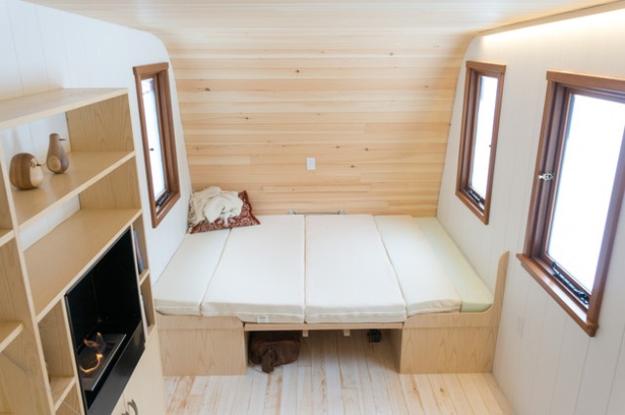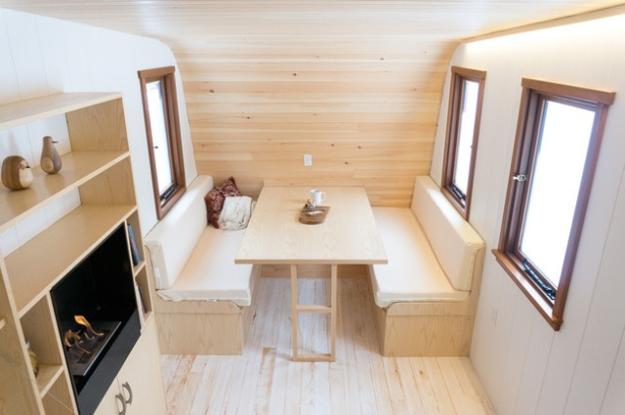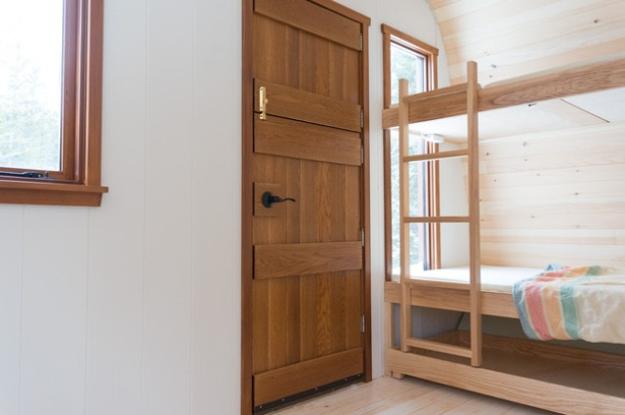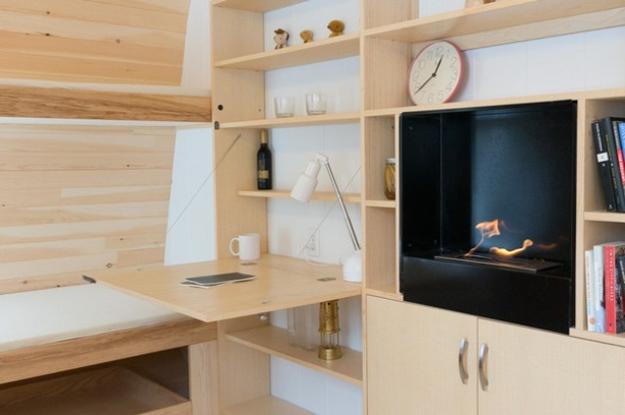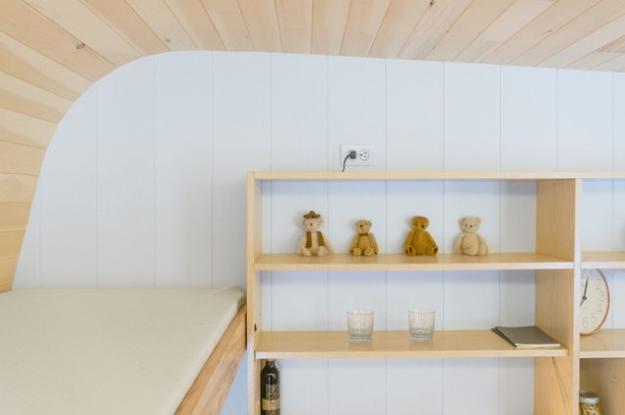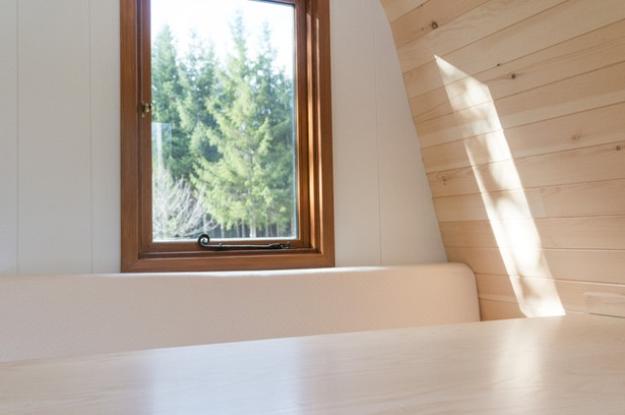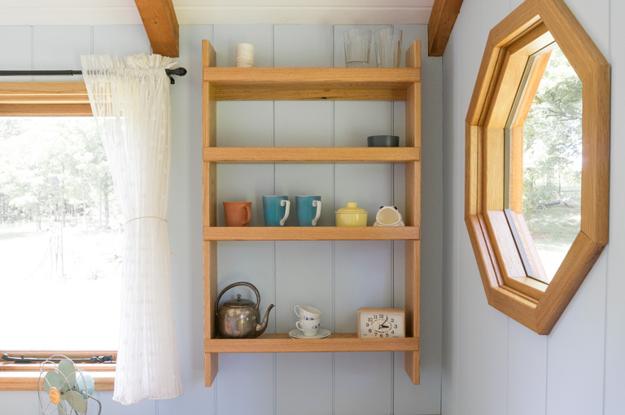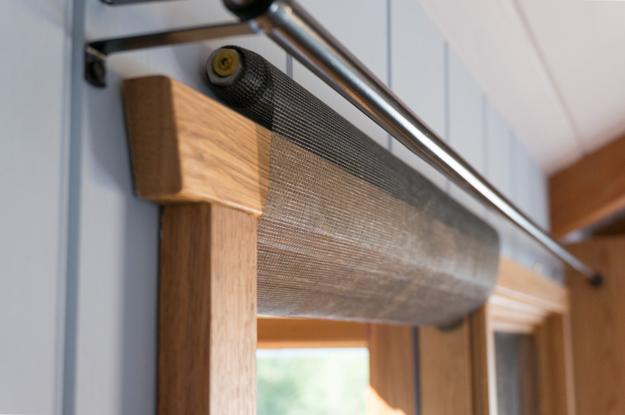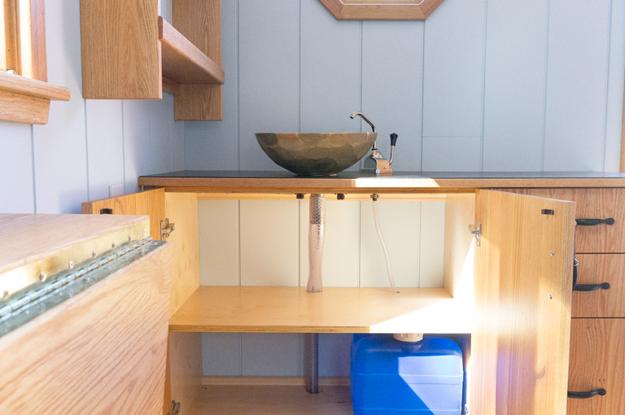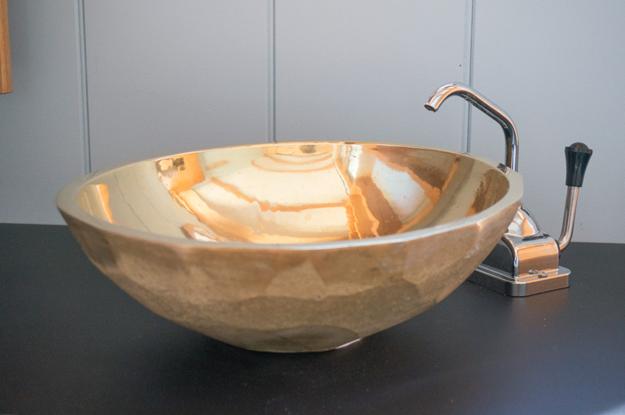 Wooden hut exterior design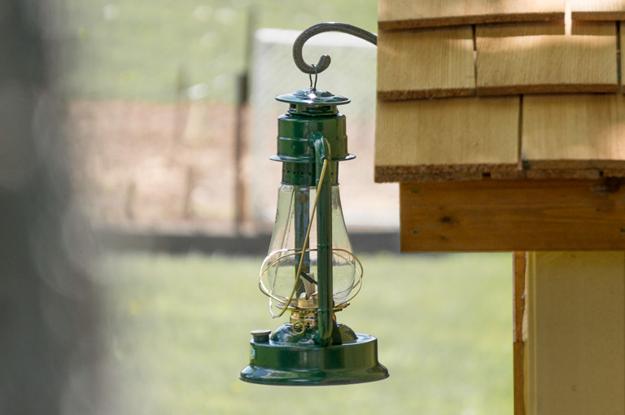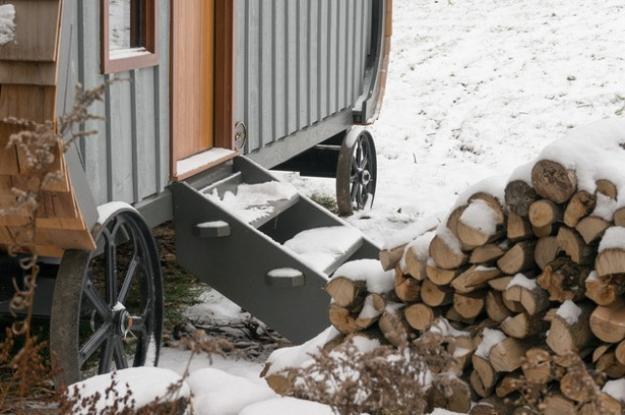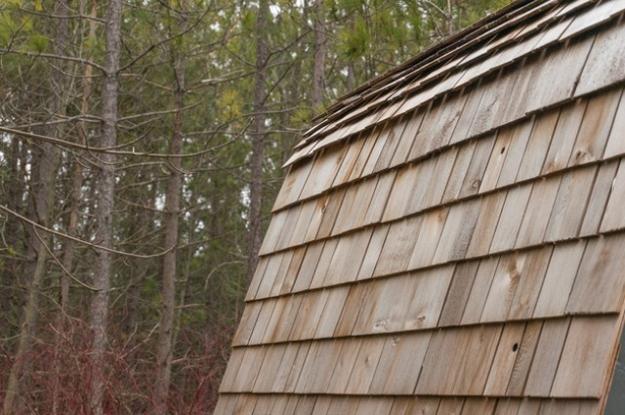 It is possible to find enough space for a small bedroom even in a tiny apartment or home. Here are smart...