Beautiful Wallpapers and Modern Interior Decorating Fabrics from OsborneLittle
---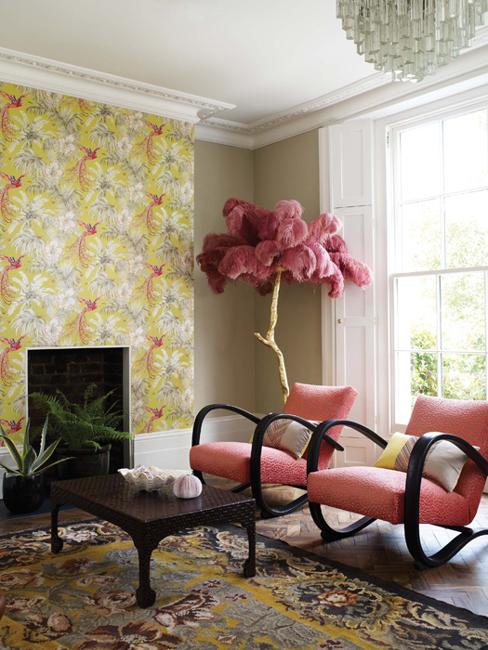 Beautiful wallpapers and modern home textiles from Osborne & Little include gorgeous designs and collections named after their famous creators. Colorful collections surprise and delight customers with elegant and modern home decorating fabrics and beautiful wallpapers inspired by couture designers Matthew Williamson and interior designer Nina Campbell.
The collection, called Samana, presents exotic decorating fabrics and beautiful wallpapers, which are inspired by dreams of paradise islands. Modern wallpaper designs and textiles feature elegant dragonfly pattern, which is the accent of clothes collections by Matthew Williamson. Cashmere, silk and chiffon, blended with romantic, nature inspired designs create fabulous materials, beautiful wallpapers and linen fabrics for modern interior decorating.
The Garden of Eden collection delights with gorgeous bird feathers, tropical fruits and charming foliage, bringing the jungle theme with its fascinating colors, textures and patterns into modern interior decorating. Spectacular and pleasant green color shades and tones, jade, kiwi, neon yellow color, cherry, light and electric blue color hues, fuchsia and soft neutral tones are combined offering fresh and modern color schemes for interior decorating.
Modern interior decorating with striped fabrics
Modern wallpaper patterns and colors, interior decorating in eco style
Beautiful wallpapers and decorating home fabrics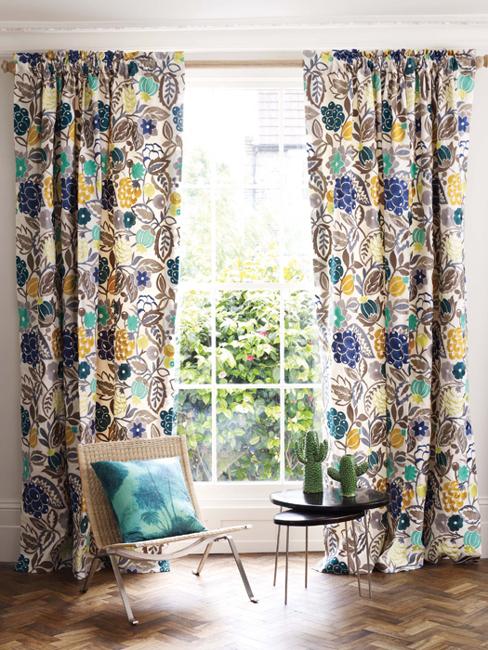 Bright and rich colors are mixed with elegant and sophisticated neutral color tones of charcoal, ivory and linen. All modern wallpaper designs and home textiles feature interesting decorative details and creative combinations of decoration patterns.
Strips and chevrons, satin and large Damascus patterns, framed embroidery and leaf patterns create beautiful wallpapers and home decorating fabrics for any taste and interior style.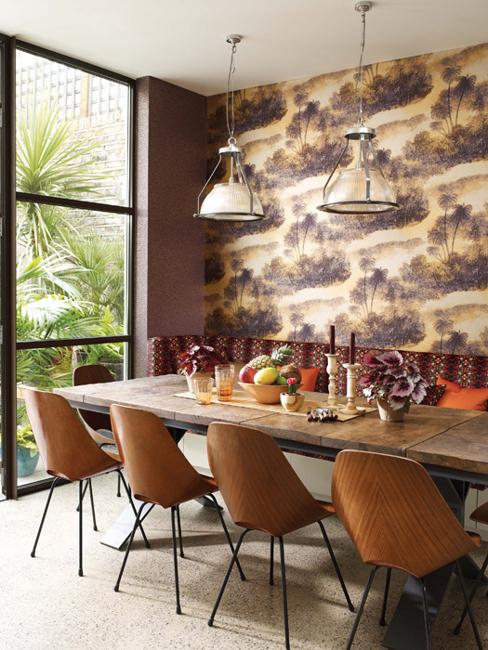 The Catay collection of modern wallpaper designs and home decorating fabrics is named in honor of Imperial China and inspired by oriental motifs. Figures and lush flowering tree branches with colorful birds, traditional Chinese painting strokes, geometric patterns, floral designs and bouquets of magnolia flowers look romantic and seducing.
Designer fabrics and modern floral wallpaper patterns
Decorating fabrics and textiles with watercolor prints bringing art into modern interior decorating
Decoration patterns in Eastern and Asian styles are spiced up with peacock feathers. Various home fabrics and beautiful wallpapers perfectly match, bringing harmony into modern interior decorating. Plenty of exclusive and charming embroidery, printing and weaves form unique decoration patterns that enhance interior decorating by adding fantastic textures.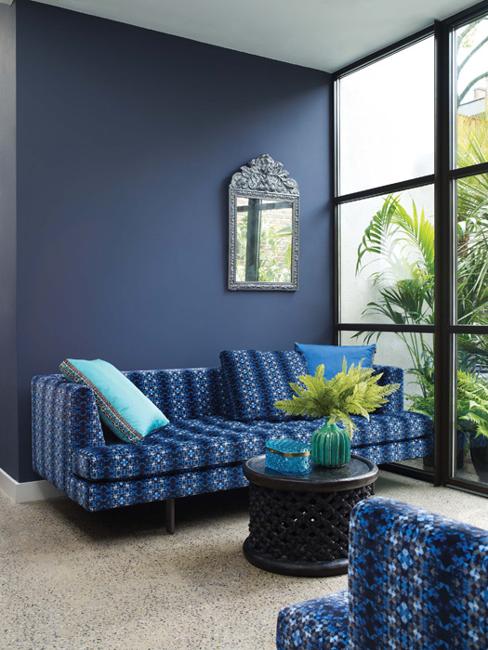 Pleasant and modern color schemes include aqua, amethyst, sage, eucalyptus and ashy color hues, combined with sunny yellow and coral tones that reflect the latest trends in decorating and interior design.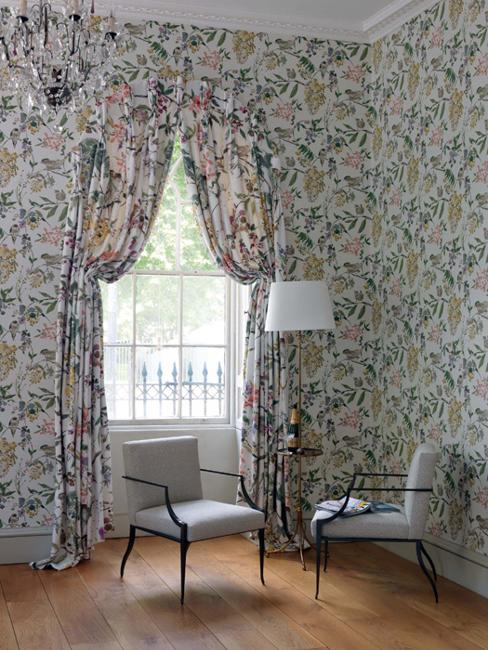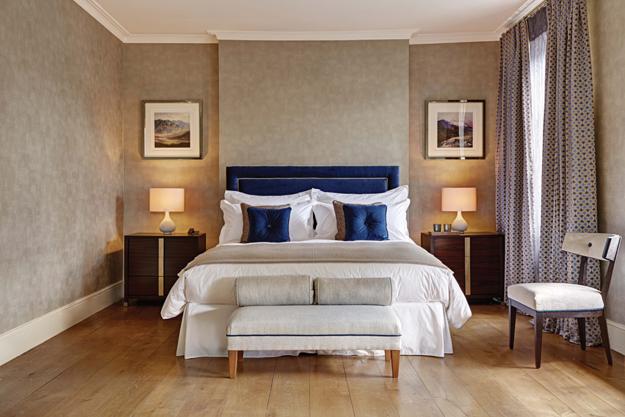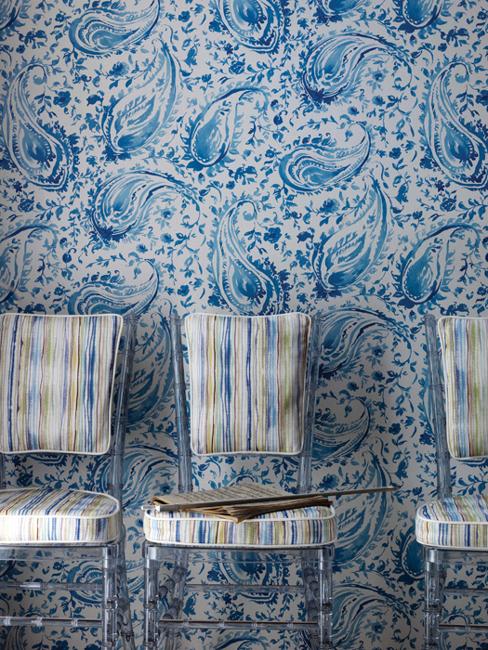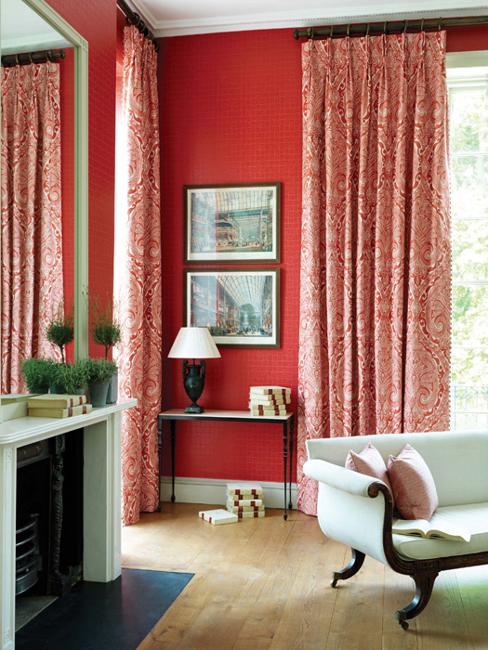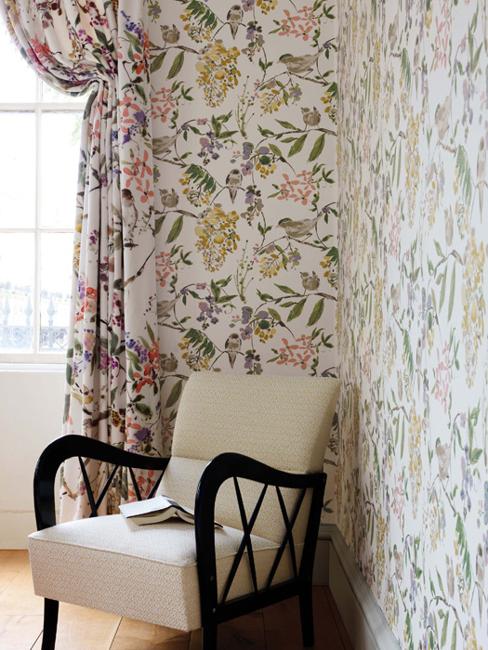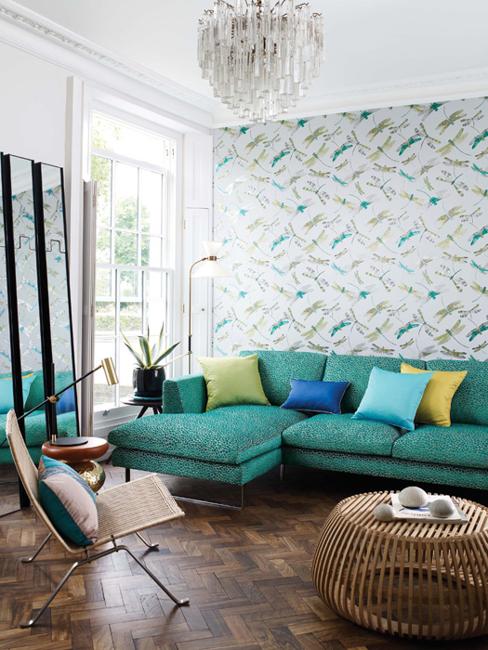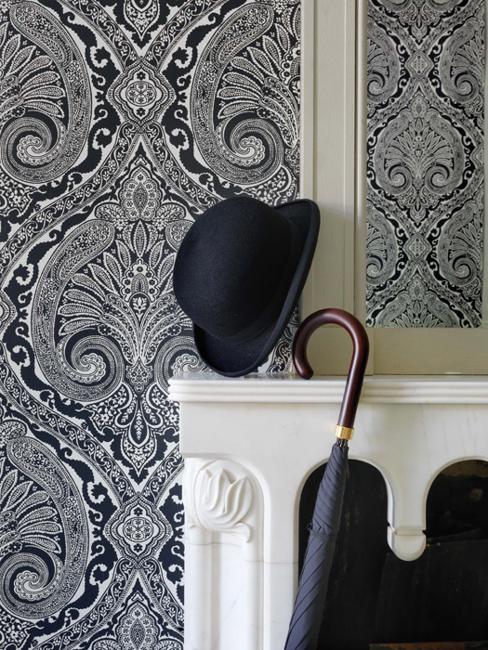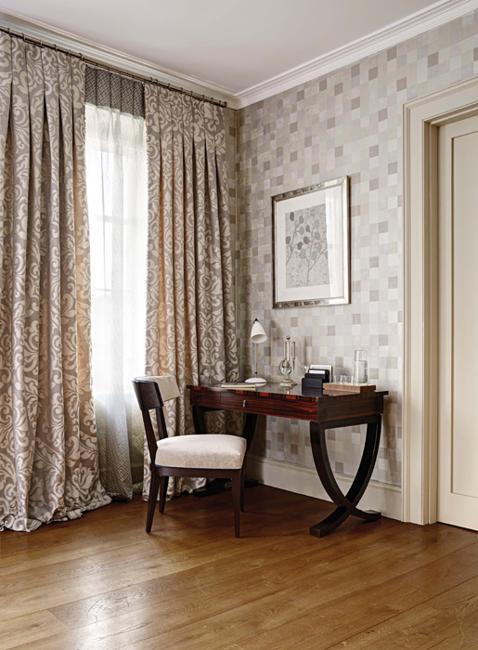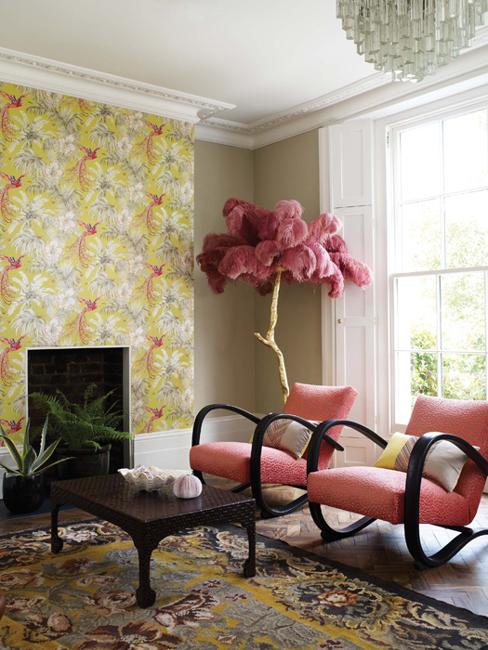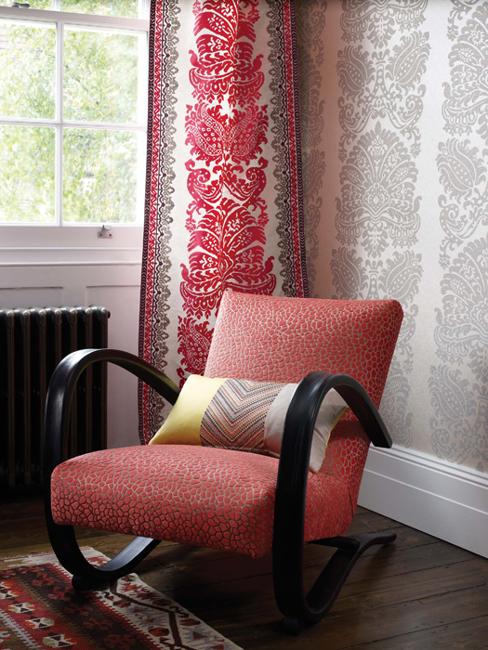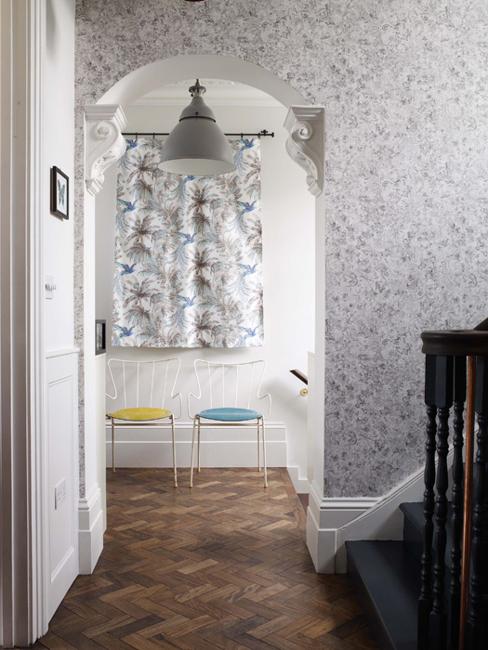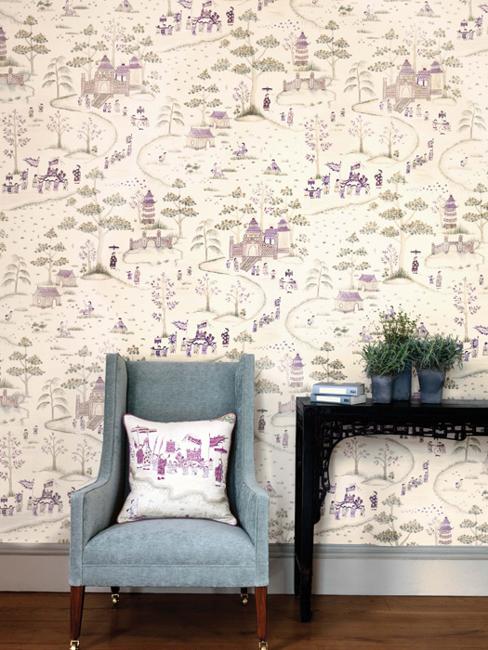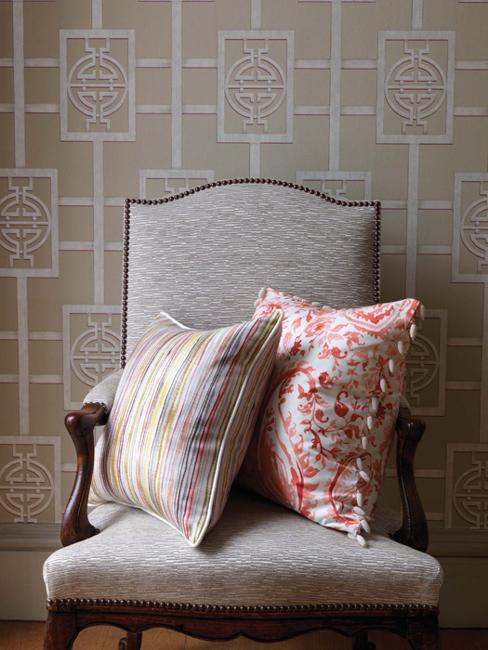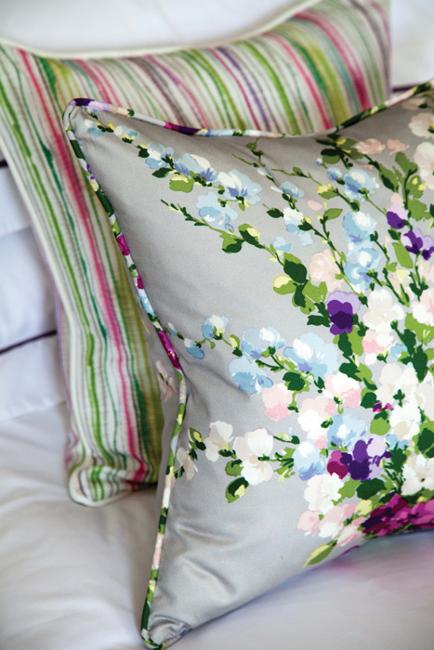 More from decorative accessories

What time is it? It's singing bird o'clock! This unique timepiece is bringing the fresh vibe into spring decorating, making elegant...