Amazing Redesign, Repurposing Piano into Computer Desk and Workstation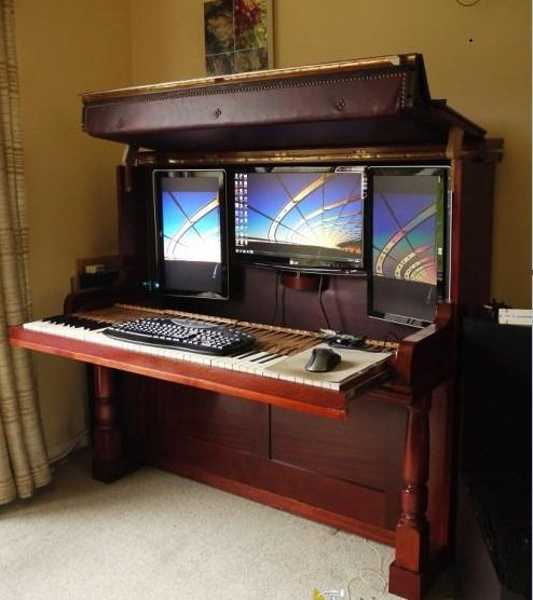 Reuse, recycle and redesign idea
DECORATING SMALL APARTMENTS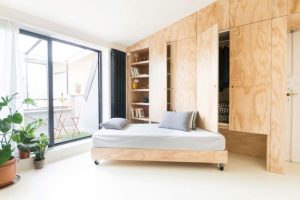 This unique redesign idea looks very unusual and amazing. Repurposing an old piano into a contemporary computer desk and a workstation with few monitors seems impossible. However this bizarre, extravagant and surprising redesign project proves the opposite.
An old wood piano is converted into a computer desk and a contemporary multi-screen workstation with a sliding shelf for a keyboard ans three large monitors that can be hidden under a folding down cover.
Turning a piano into a desk is not that difficult, if you have basic DIY skills to work with a saw, hammer and drill. You have to empty a piano and then add a computer screen.
Recycling wood pallets for handmade furniture, 15 DIY projects
Small apartment ideas, DIY Chicago apartment redesign project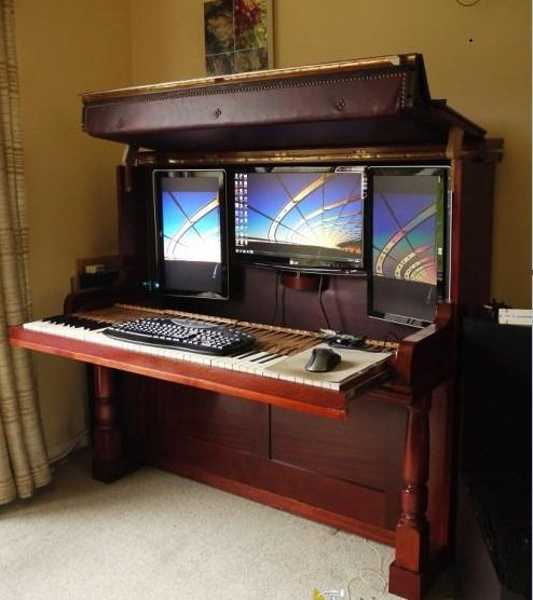 If you like to keep your old piano and enjoy unique DIY redesign ideas, then this project is perfect for you.
The only problem is the piano computer desk does not have enough space for legs. A large slide out shelf with a keyboard can solve the problem, making the converted design more comfortable.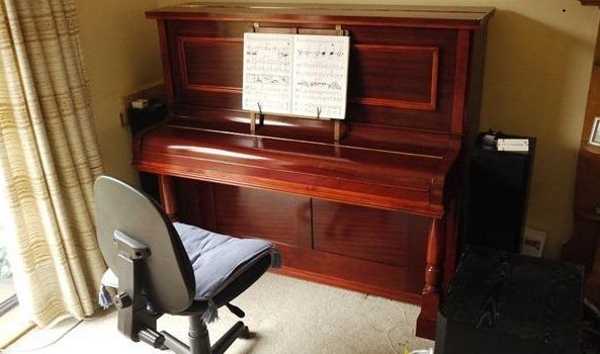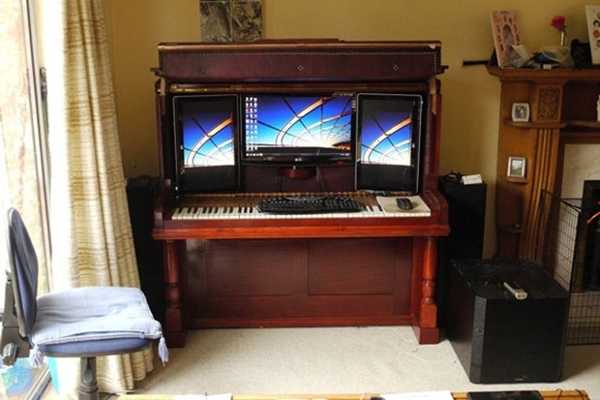 There are hundreds of reasons to recycle metal parts, old cookware, wires, tools for creating unique designs and decorating your office...