6 Holiday Treats Inspiring Interior Design Color Schemes

Room Colors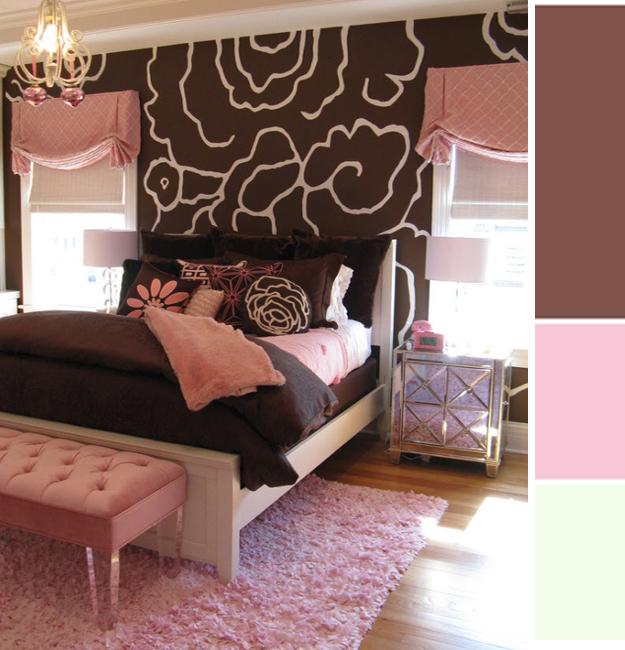 Brown walls with creamy white details, pink floor rug, bedding, romantic and comfy bedroom colors
edible decorations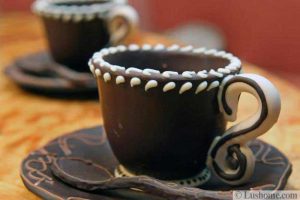 Delicious holiday treats provide beautiful inspirations for fresh interior design color schemes that reflect a festive vibe of the winter season. Blending chocolate brown and golden brown colors with pink, blue, turquoise, and green we can create color combinations with our favorite hues and use the color schemes for home decorating. Holiday chip cookie cake with sweet frosting in between, mini gingerbread house, melting snowman, chocolate bark with pumpkin seed or chocolate balls with candies are festive winter holiday treats that offer beautiful color combinations for interior decorating.
Brown and pink bedroom colors create a romantic and comfortable interior design. Creamy white and brown color shades look cozy and festive with pinkish red and leaf green accents. Mini cheesecakes with cherry sauce are so delicious offering golden brown and red color combination, which seems balanced and wintery cool with light blue. Rich dark chocolate and nut brown color shades blend with pink in a living room with bright accents of yellow, blue, and green. Winter holiday colors, like green and red mix attractively with golden cookie colors.
Holiday treats inspired color schemes
Here are delicious Christmas ideas for baking holiday treats. Also, there are gorgeous color schemes for interior decorating inspired by sweet deserts enjoyed during the winter holidays.
Beige and red color scheme inspired by raspberry chocolate meringue
Yellow and brown color schemes inspired by delicious holiday desserts
Blue and neutral color schemes for modern kitchens and bathrooms
1. Melting snowman cookie colors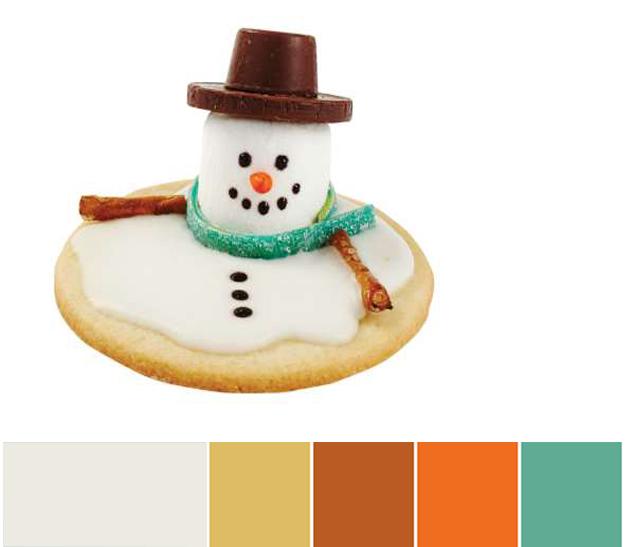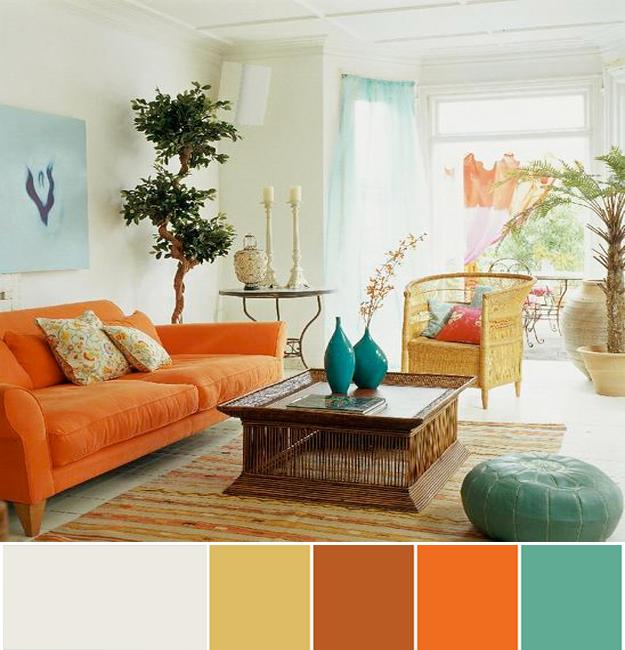 2. Mini gingerbread house with Christmas decorations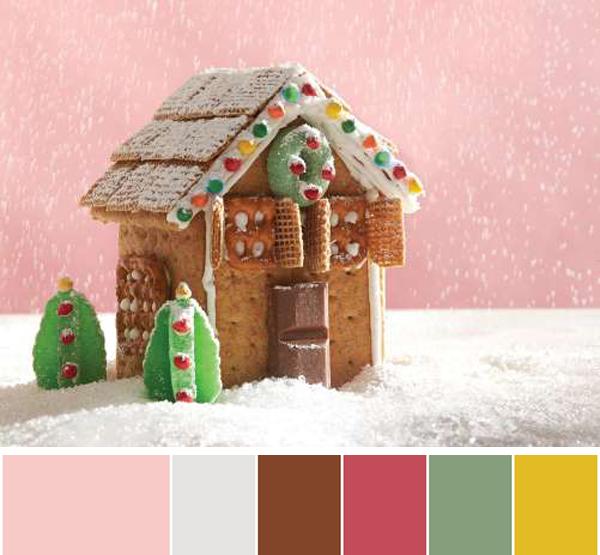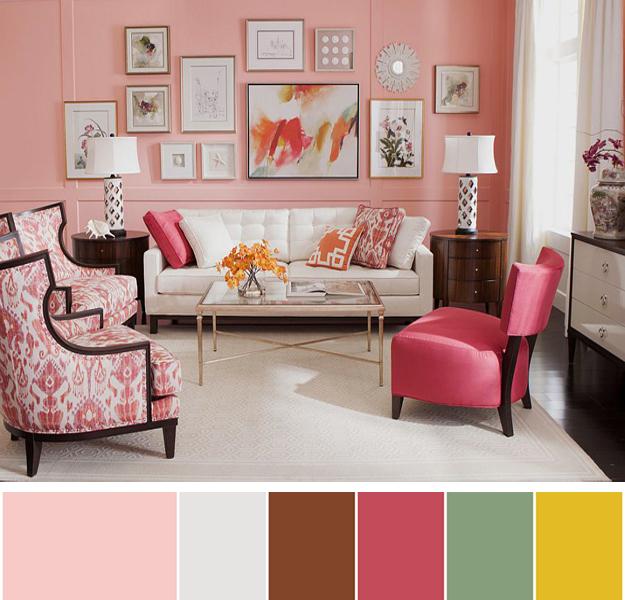 3. Cookies cake with red and green candies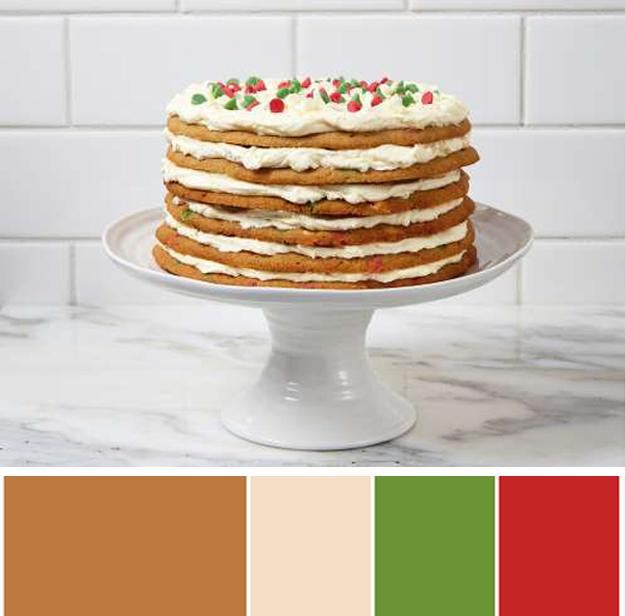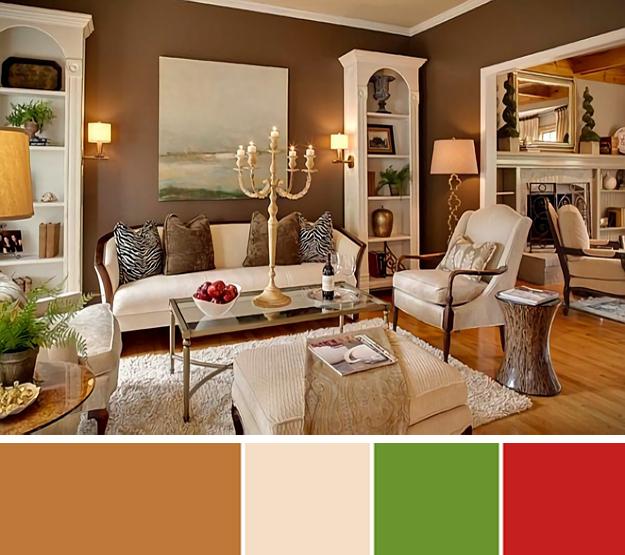 4. Holiday cakes with cherry sauce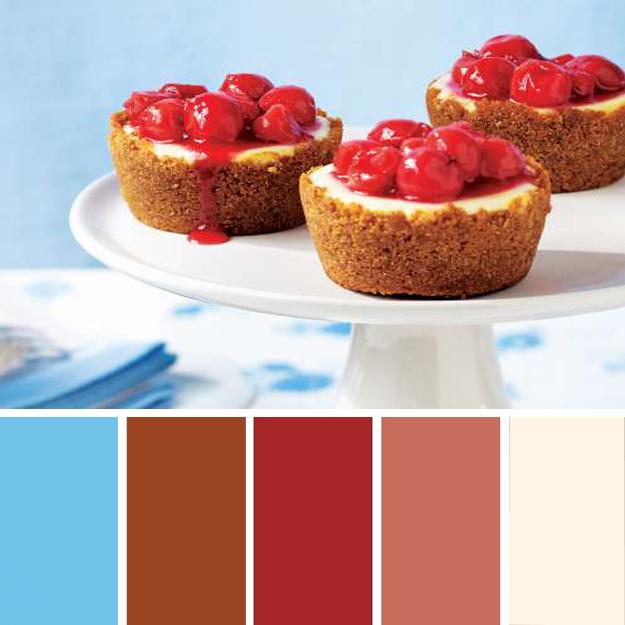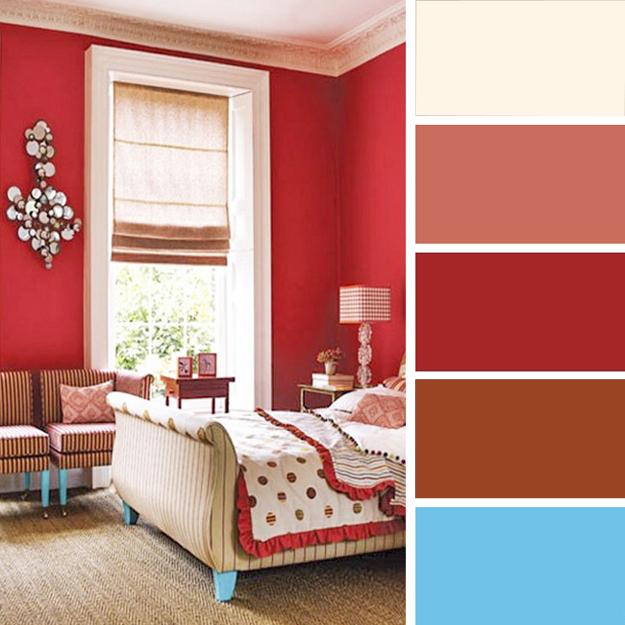 5. Chocolate balls with nuts and colorful candies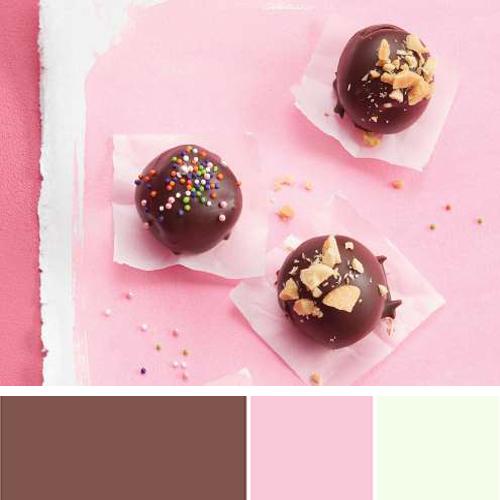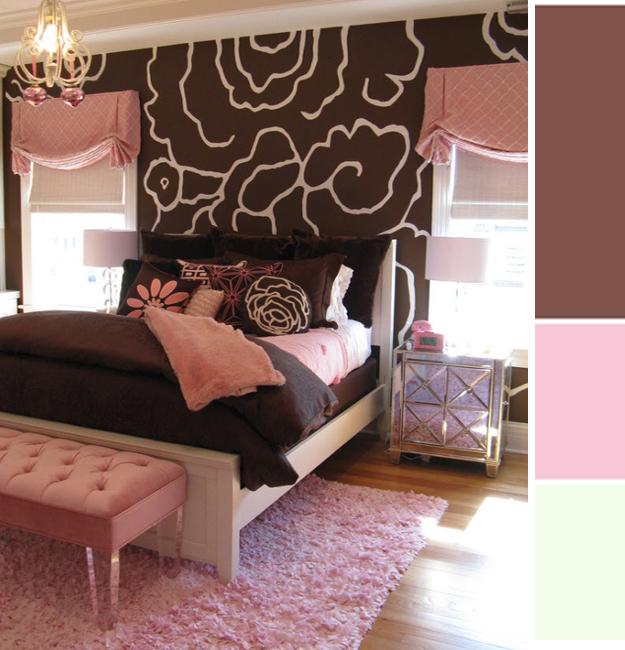 6. Dark chocolate with pumpkin seeds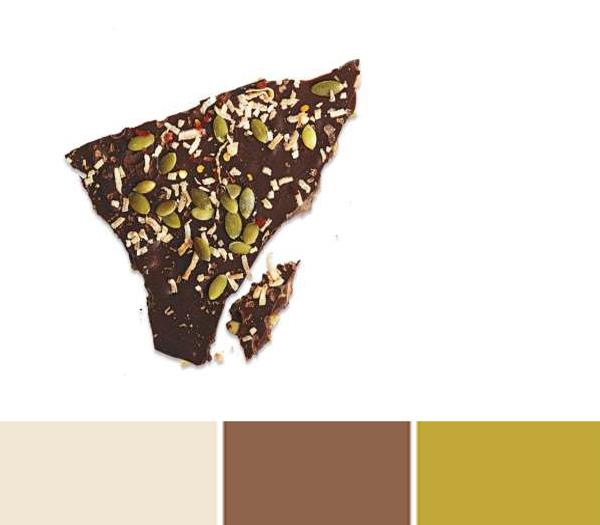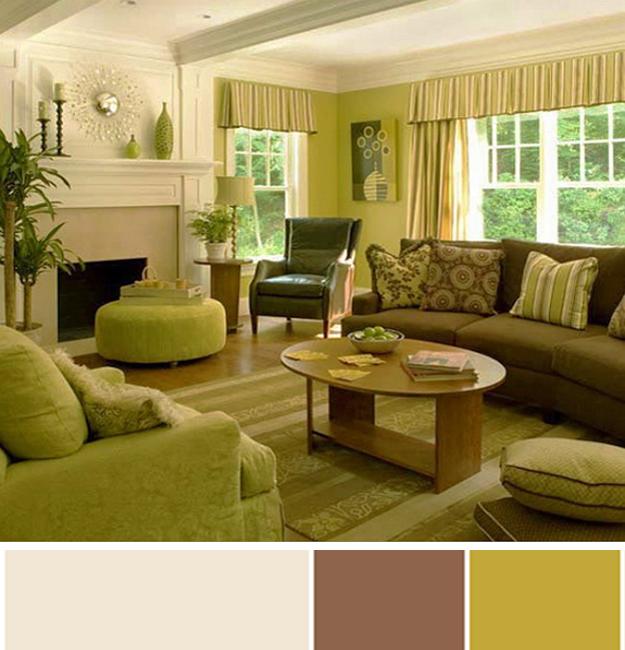 More from color combinations

UltraViolet is an exciting modern color, one of the color trends that influences home decorating for the winter holidays. The bluish-purple...
and enjoy free articles sent to your inbox