33 Pumpkin People Inspirations to Make Unique Halloween Decorations and Fall Crafts

Decorating Ideas

Outdoor Living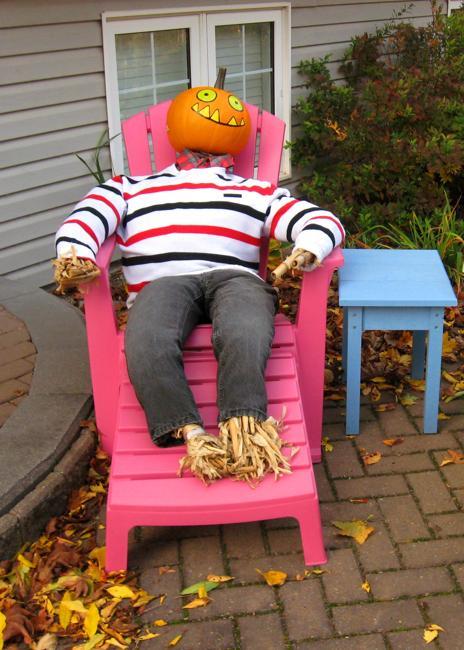 Halloween decorating ideas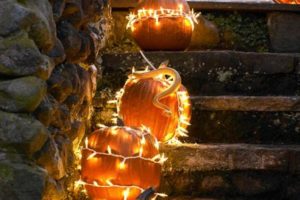 Pumpkin People are eco friendly and cheap decorations that offer fantastic craft ideas for kids and adults. Making these yard decorations is fun and takes just imagination and little time. Before you begin to construct these fall decorations you have to gather wooden and corn sticks, filling material and used clothes in small and large sizes. The number of members in your pumpkin people family determines the amount of materials required.
Making yard decorations with old long sleeved shirts, sweaters, jackets, trousers and jeans helps declutter your home and create unique Pumpkin People which look remarkably lifelike. Shaping the bodies of your pumpkin or gourd-headed people allow to recycle wooden sticks and design these amazing, eco friendly and cheap decorations for your home. Lushome shares a large collection of inspirations for DIY Pumpkin People.
Making these fall decorations is easy and quick. The design depends on your imagination. Fasten a rubber band around the bottom of each pant leg to close off the opening and fill the trousers with any filler material. You can use dry autumn leaves, straw, wads of crumpled newspaper. Pieces of fabrics and clothing are excellent body building materials for Pumpkin People.
Pumpkin flower centerpieces for fall decorating
Cute instead of scary Halloween decorations, creative Halloween decoration ideas
DIY Pumpkin People fall decorations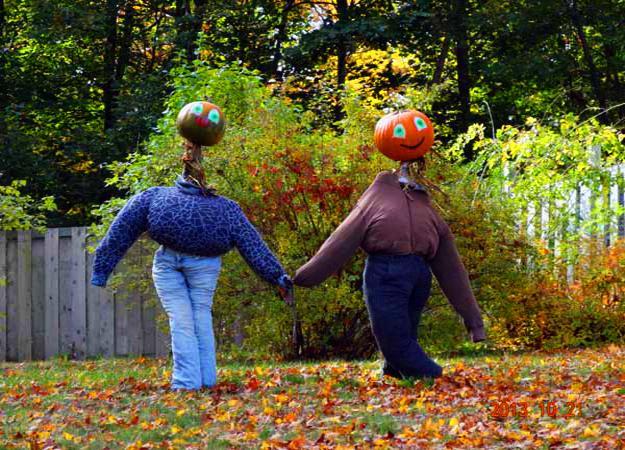 Stuffed full of the filling material tops and low parts of the bodies are what you need to complete the look of your cute yard decorations. You need to join the two sections by connecting and pinning the trousers to the shirts in several places to make sure that your fall decorations or Halloween decorations stay in one piece.
Punch the stuffing material around until your Pumpkin People are balanced and the bodies have the required shapes. Designing faces is the next step of making these decorations. Small and large pumpkins and gourds, well-rounded and elongated vegetables, with flattened bottoms or in strange shapes are great for unique fall decorating and create interesting and unusual faces.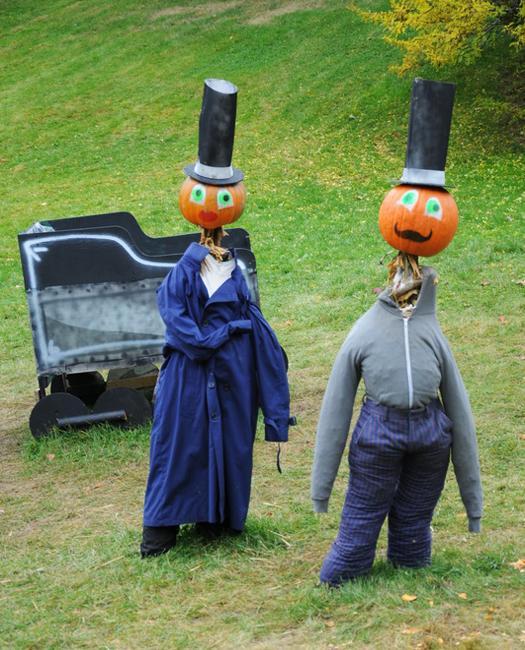 Think about a grimace for your yard decorations that will delight your guests and fascinate the neighborhood night walkers. You can create happy, scary, sad, friendly or exciting faces on paper first, and then draw a favorite grimace on pumpkins. Any face expression on the pumpkin is interesting and eye-catching.
40 optimistic designs for Halloween decorations
Pumpkin People yard decorations, eco friendly and cheap ideas for fall decorating
Adding extra color on the golden pumpkins or the bodies with bright scarves or hats allow to make very personal and charming, unique yard decorations. Creative details, like a bit of straw, yarn, grass, corn sticks bring more interest to fall decorations. An old mop or busker, a shovel or flag help to make fun decorations for Halloween or any other fall event.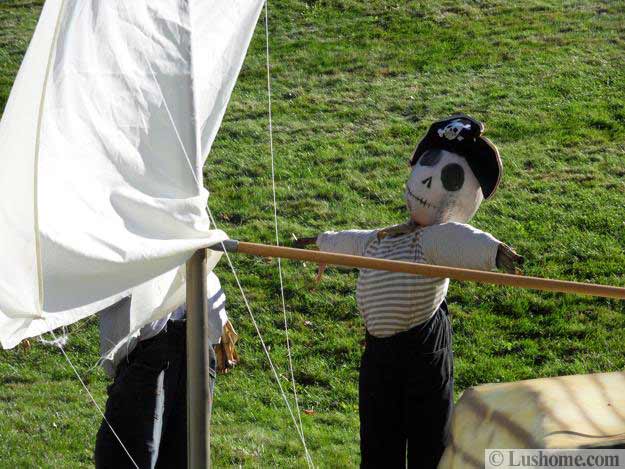 Set the pumpkin heads down on their respective bodies and turn theme anyhow you like. Their postures can be strange, but with a well-placed heads, your Pumpkin People will look cute, especially in colorful clothes and with grimaces that reflect their poses.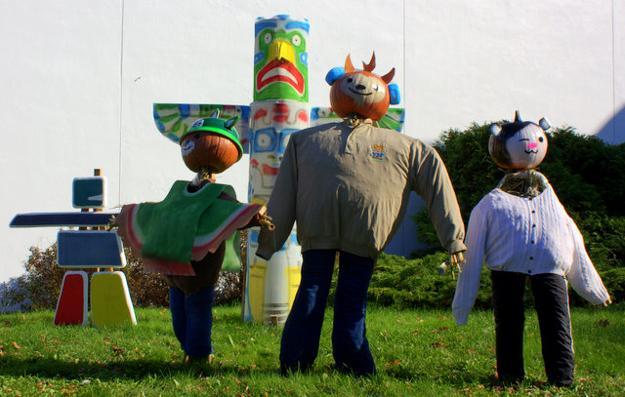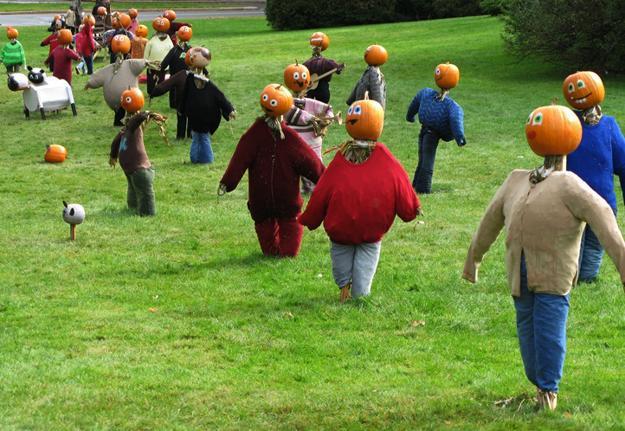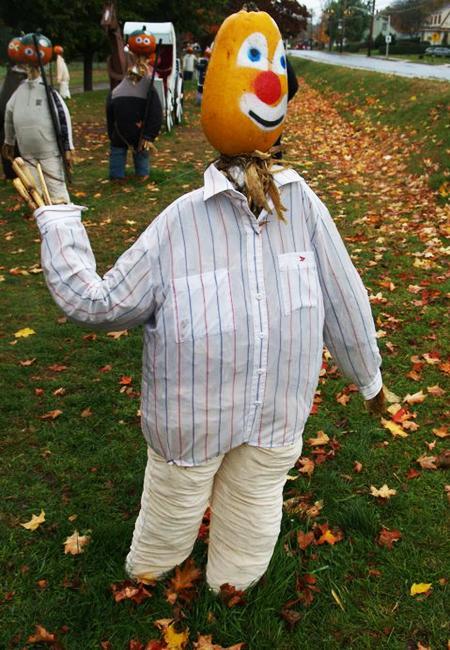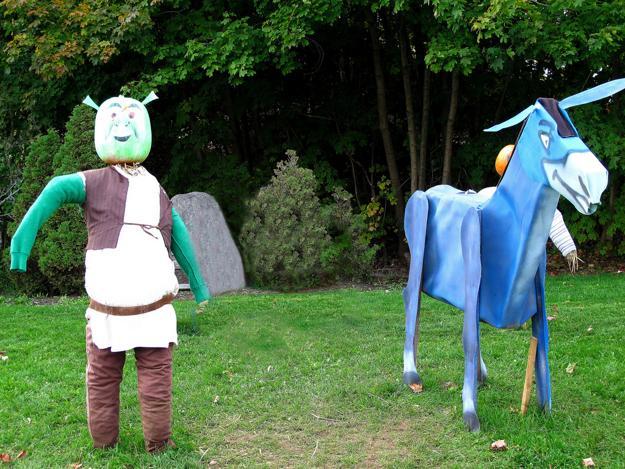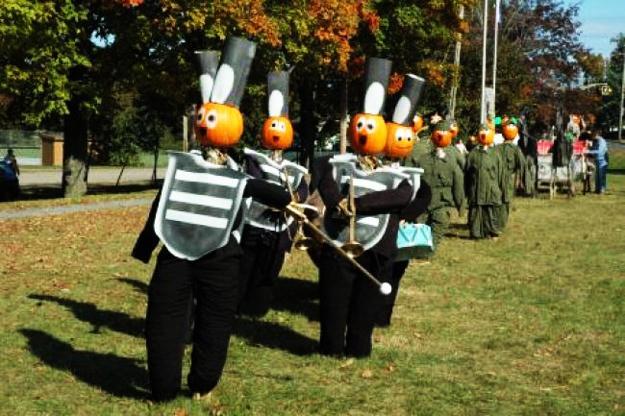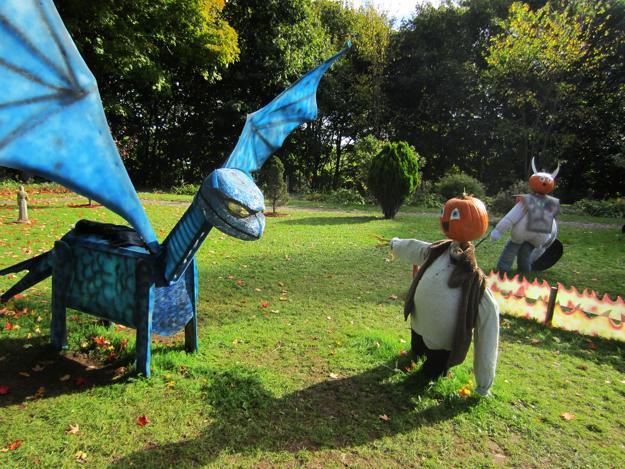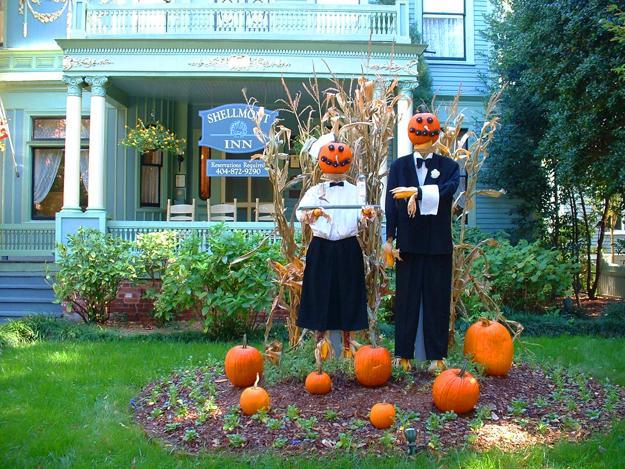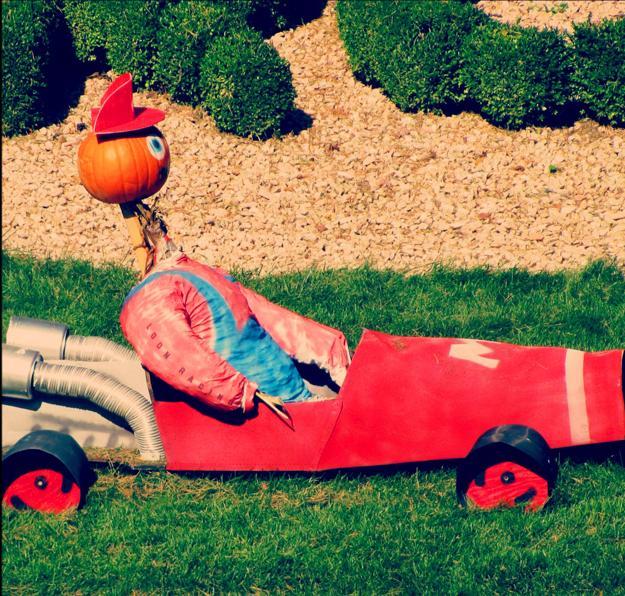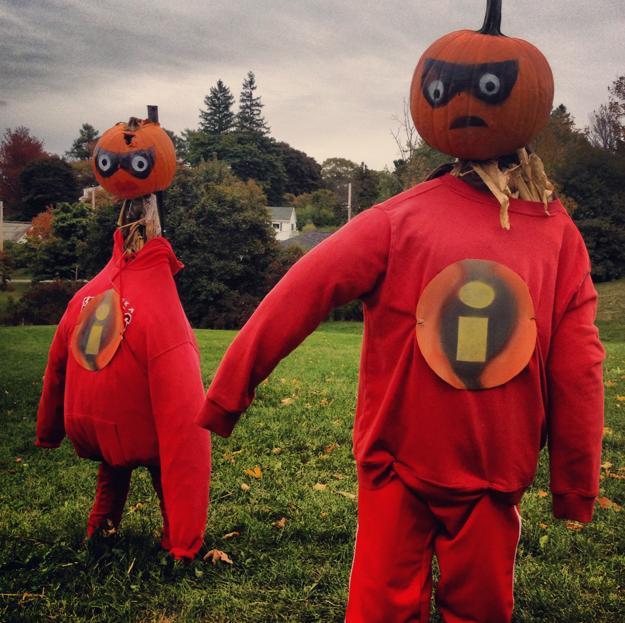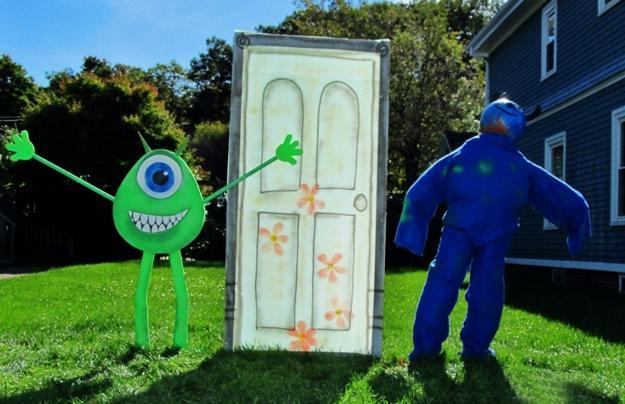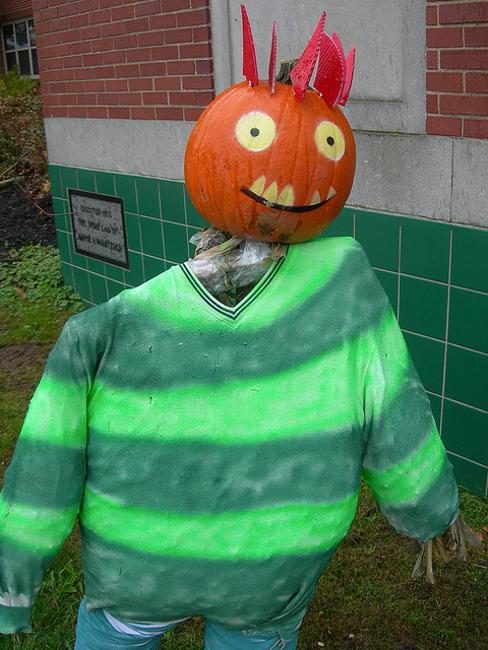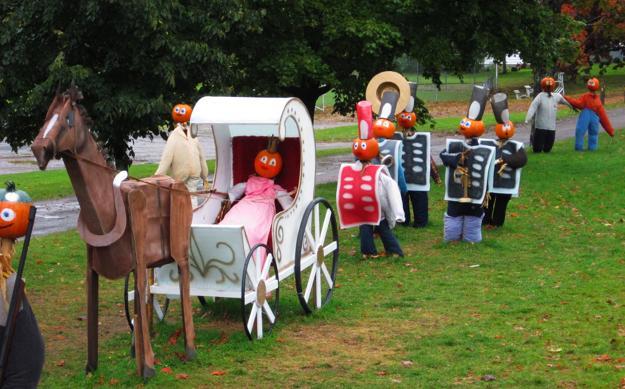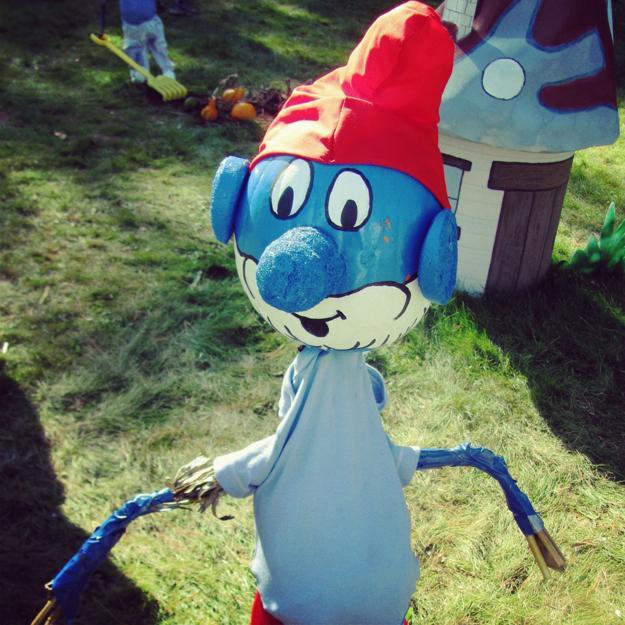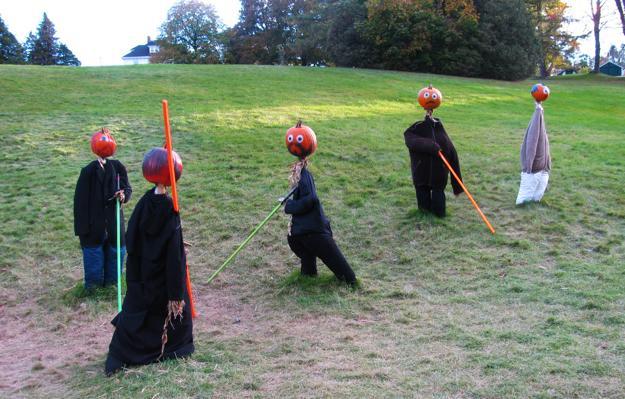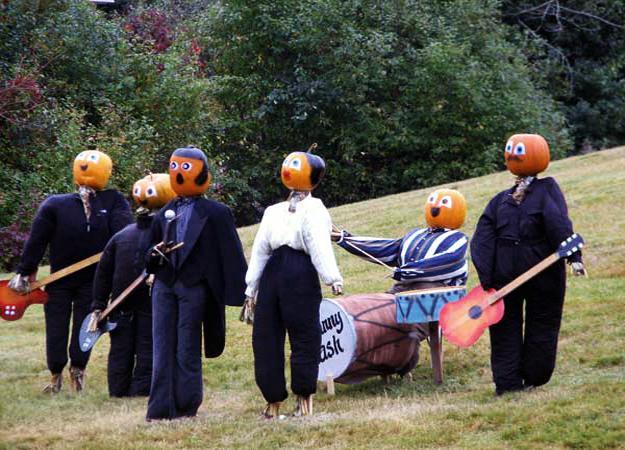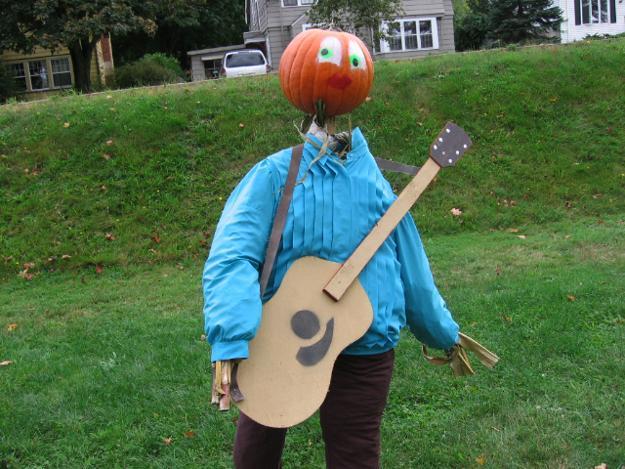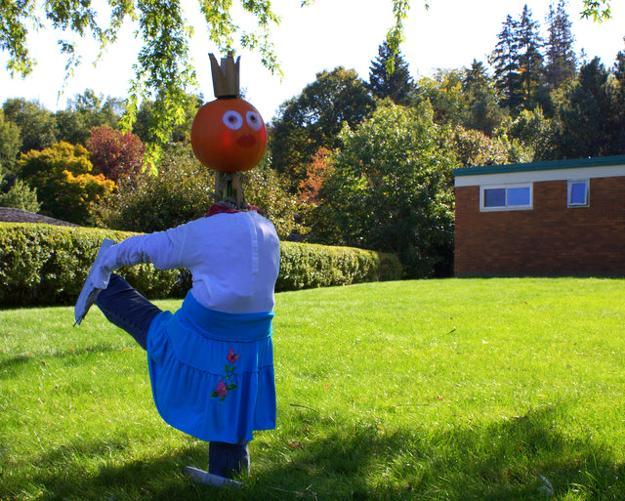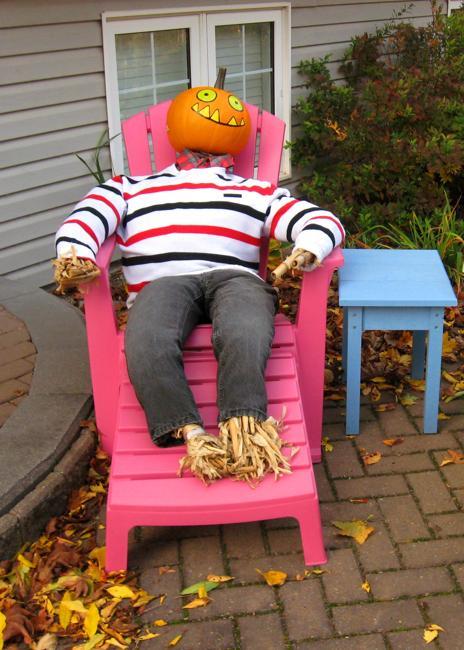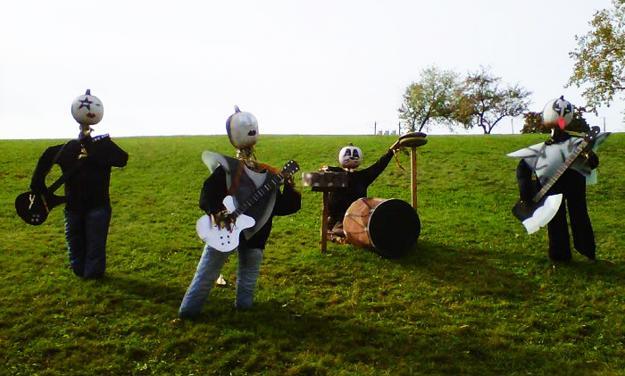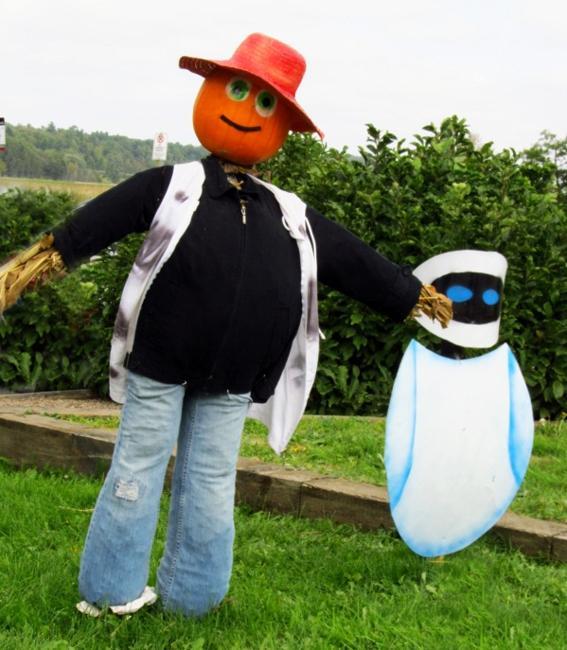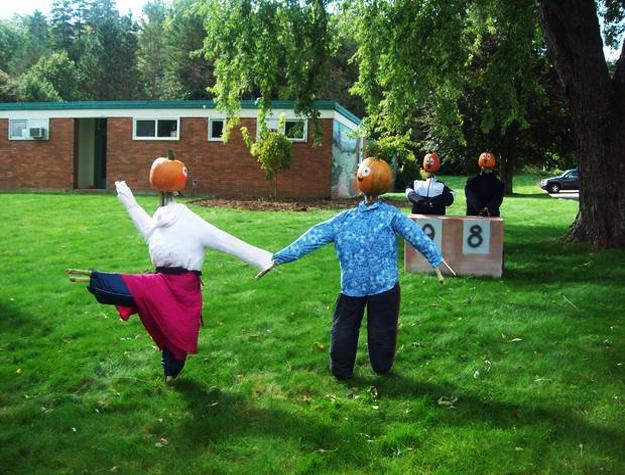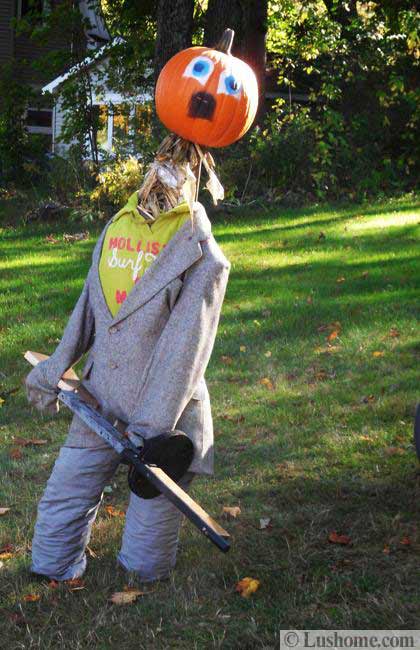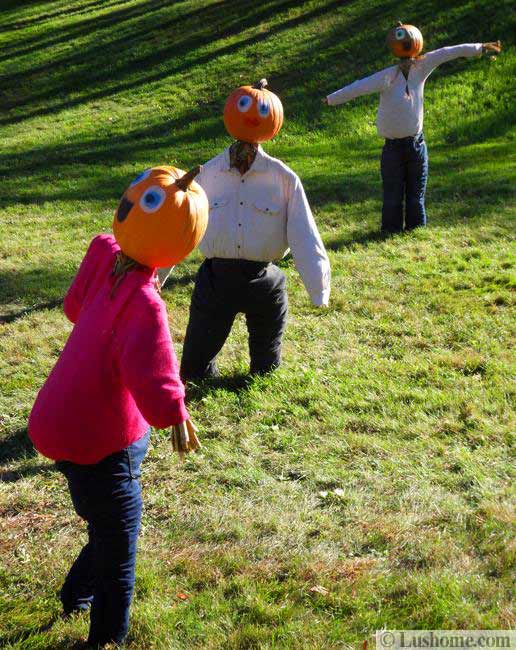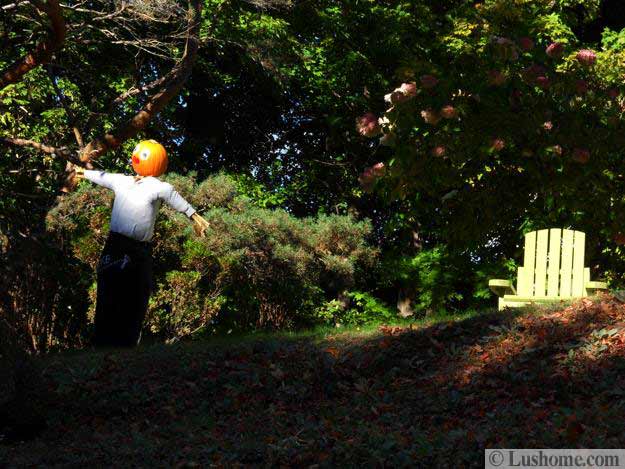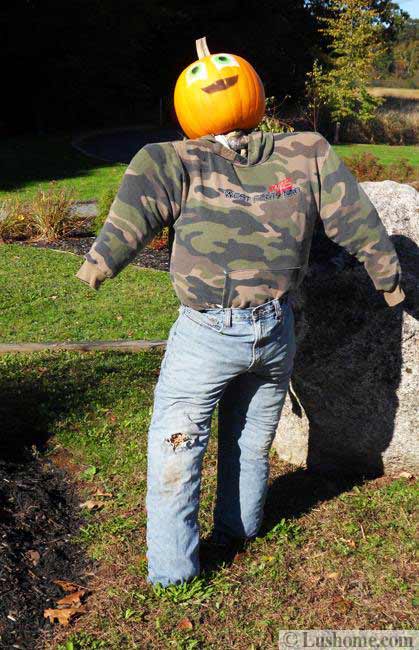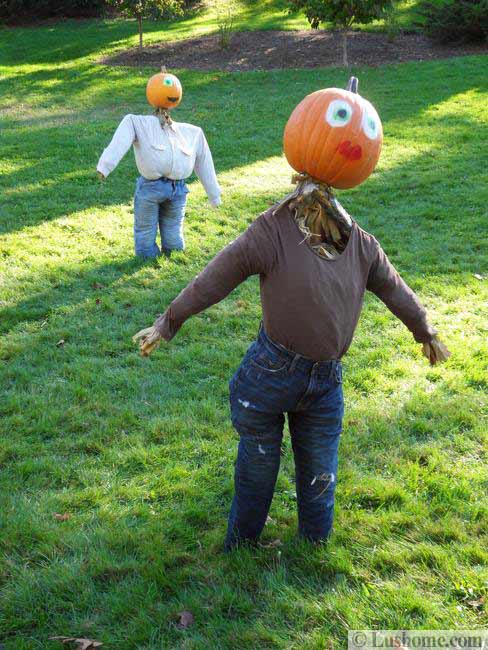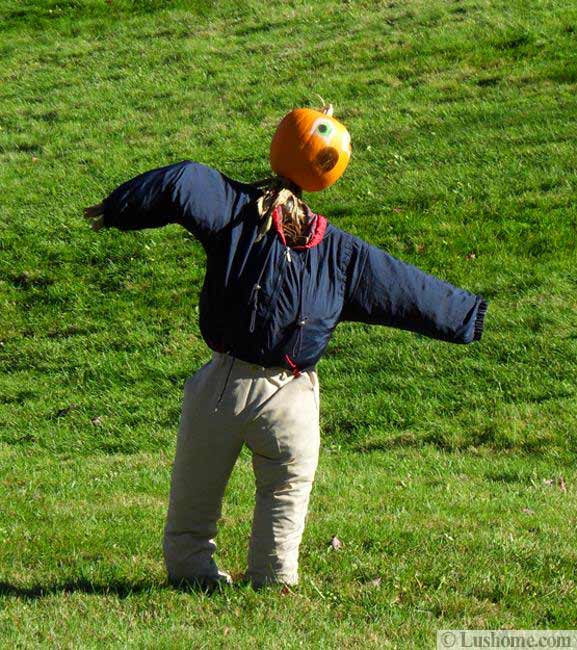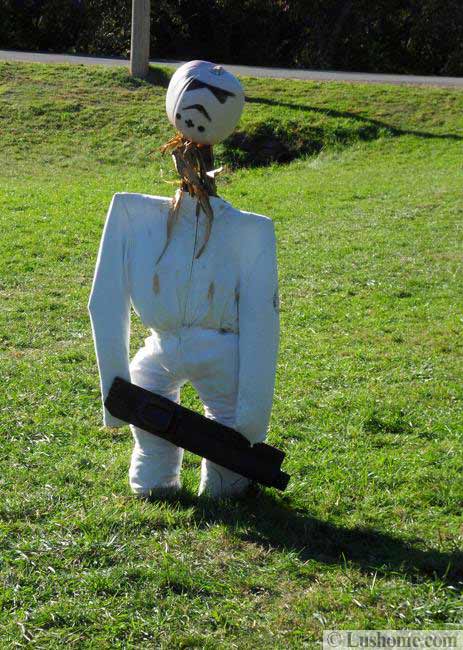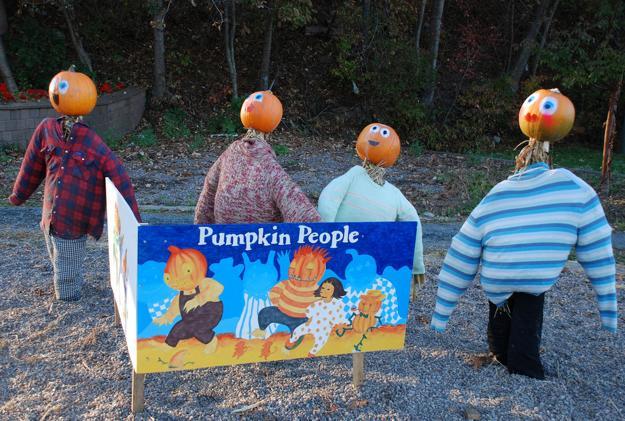 More from yard decorations

Colorful handmade birdhouse designs look beautiful on green branches and garden posts. Creative painting ideas turn wooden birdhouses into bright yard...
and enjoy free articles sent to your inbox